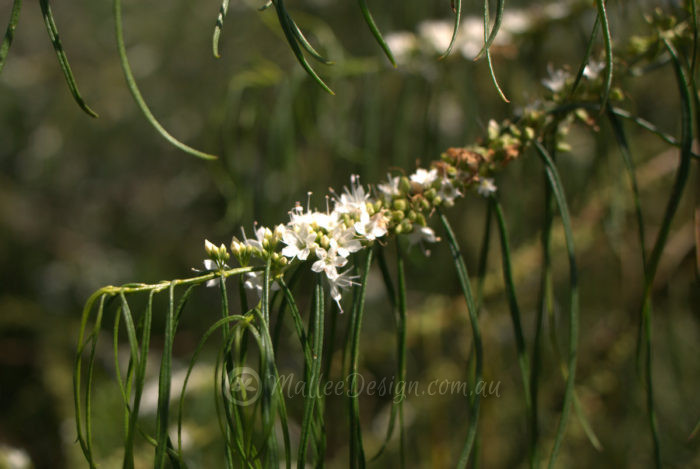 The most weeping of the weeping: Myoporum floribundum
I am obsessed with plants with a weeping habit or drooping foliage, some people find them sad and depressing looking but they are my favourite. There are many native plants with soft long leaves or gently falling branches, they can create dense screens, focal points or backdrops. Weeping foliage in a garden gives a relaxed informal feel, especially as it moves easily in a breeze.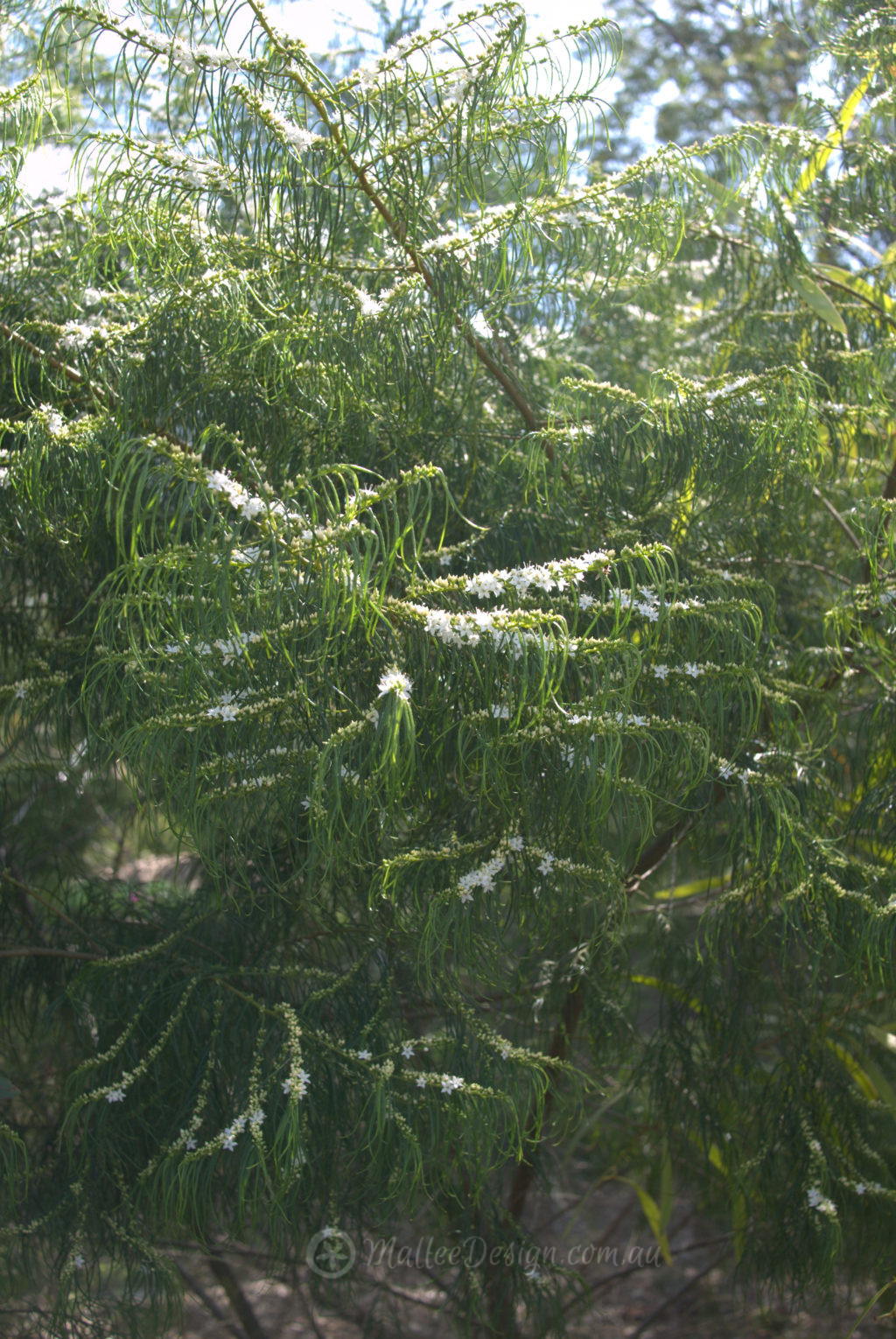 Myoporum floribundum is perhaps one of the most droopy native plants I know of and at its most showy when in flower, its tiny white flowers cover the stems like light snow in spring and summer. A range of insects are attracted to the flowers and these in turn attract insectivorous birds.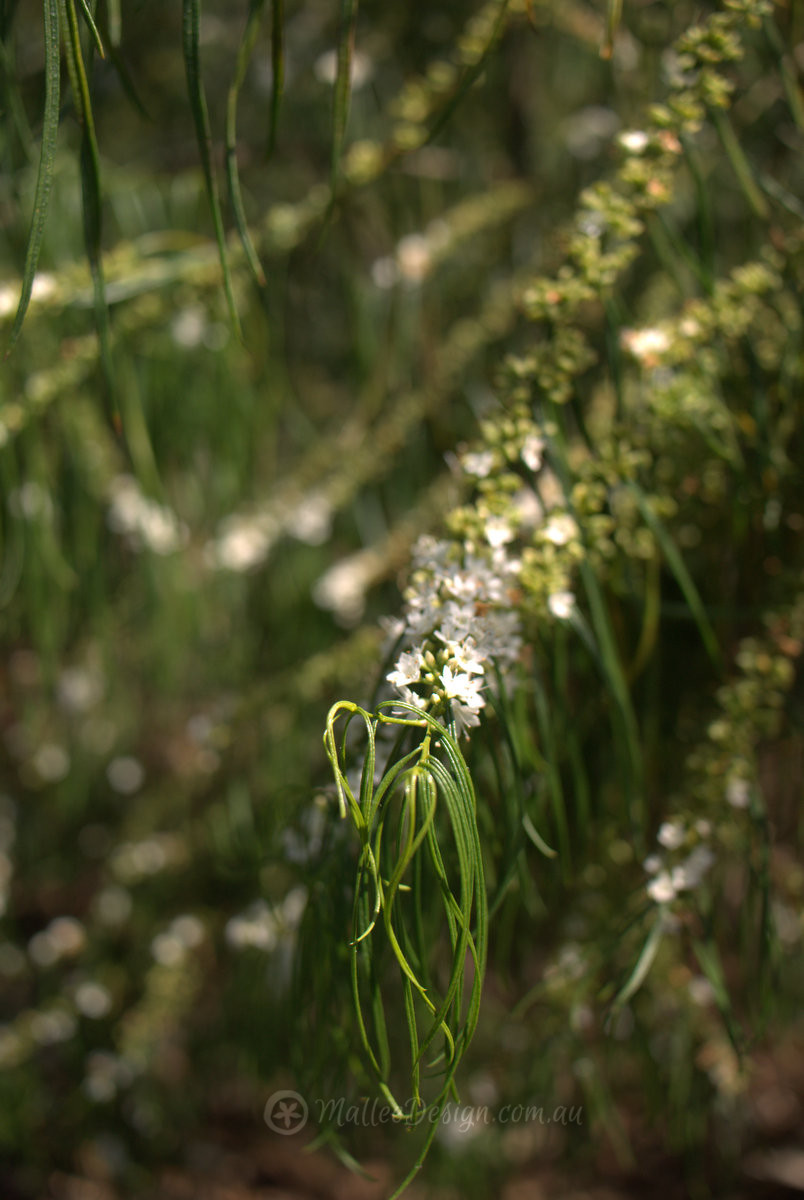 Branches are spreading and leaves are very long and pendulous, they hang from the branches giving the plant a droopy and somewhat wilted appearance. This is far from the case as plants have proved to be hardy, drought resistant and tolerate frost.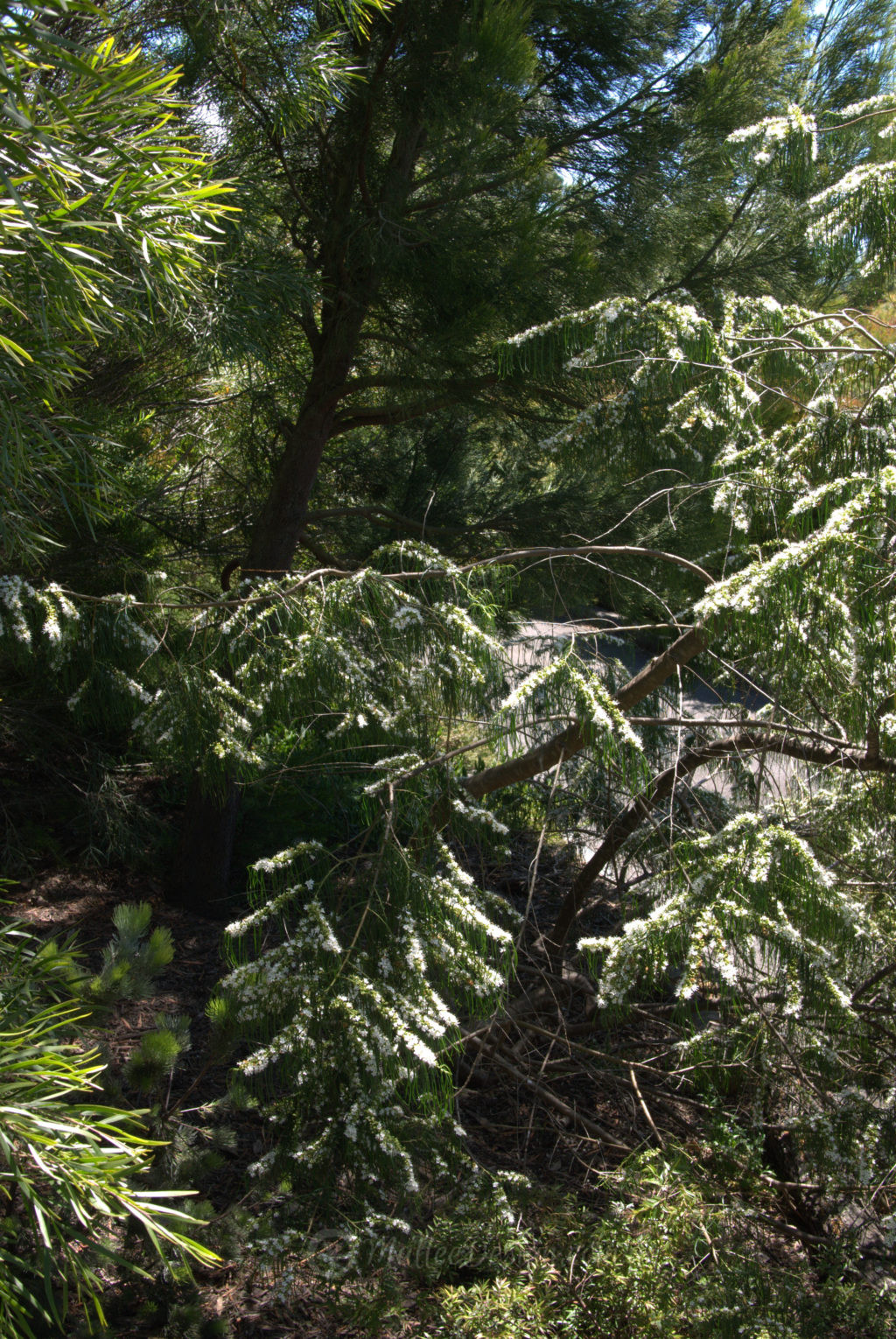 Myoporum floribundum grows naturally in the coastal ranges of Victoria and southern NSW, in gullies and creek beds, where it enjoys a sheltered shaded position.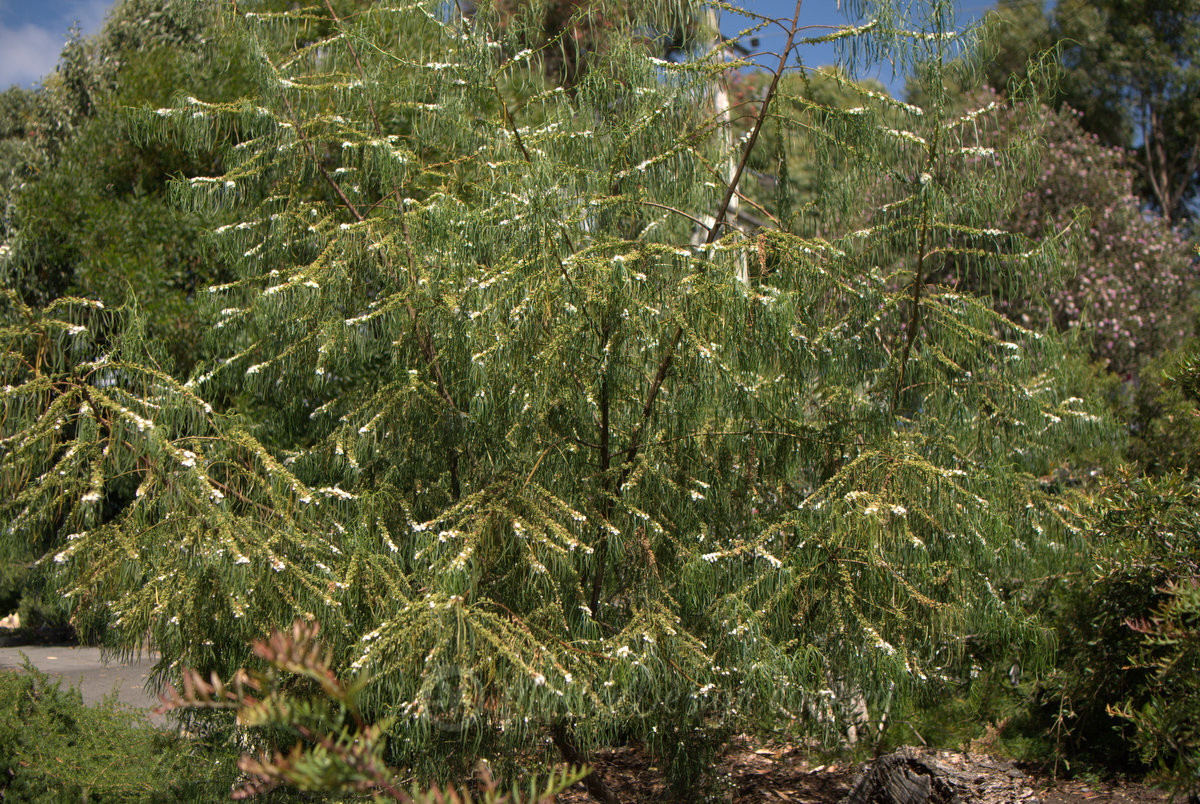 It will survive in full sun as long as water is given in prolonged dry periods, it also copes well with frost and colder climates.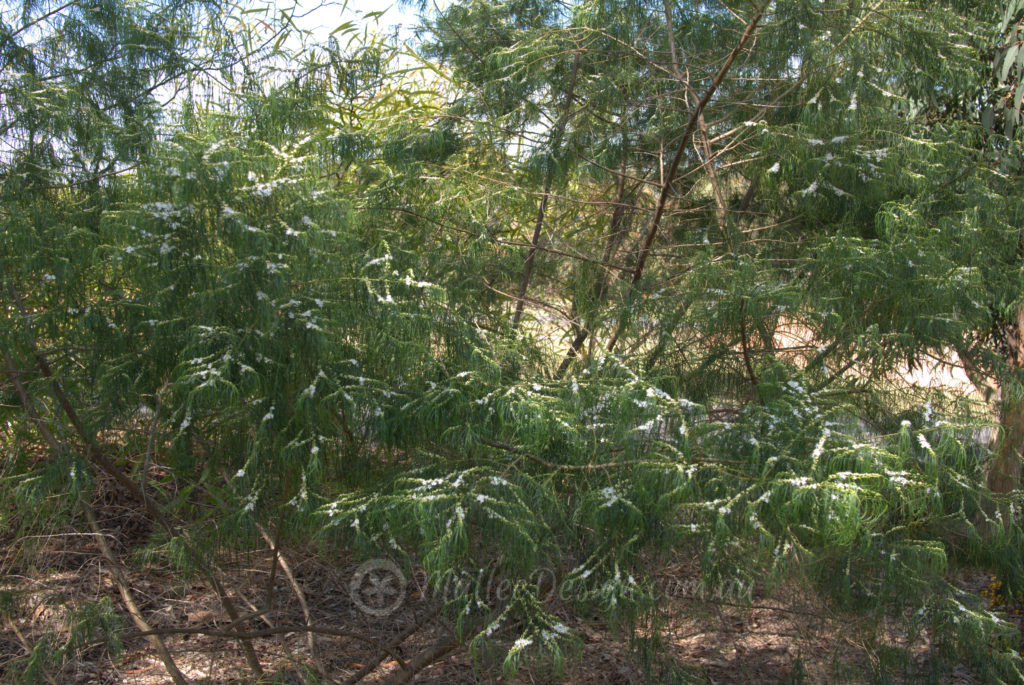 I like planting it under the canopy of larger trees where it can pop its head up and be seen when in full bloom, if pruned it will thicken up to some extent and looks great planted with densely mounding shrubs like Baeckea virgata Dwarf for contrast. Mroporum floribundum is becoming rare in the wild and makes an excellent talking point in the garden so please consider it when you are looking for something more unusual and weeping of course!