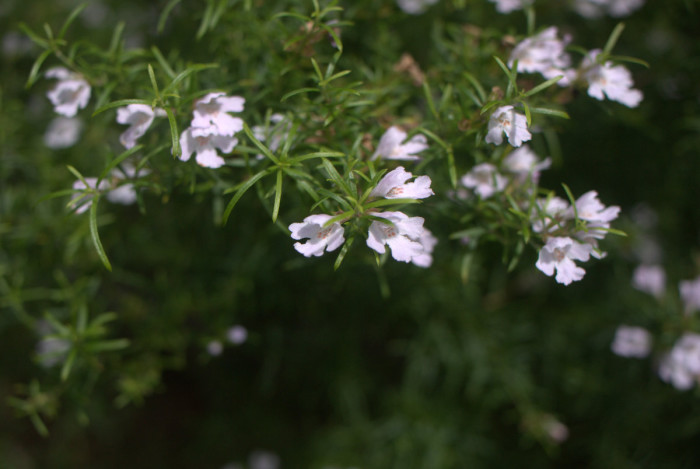 Soft Screening: Westringia 'Snow Flurry'
This is Westringia 'Snow Flurry' or pretty close to Westringia longifolia, it is the most useful plant to put in a garden. It will grow almost anywhere, including in a reasonable amount of shade!
And it screens beautifully, it fills out and with a little prune every now and then will cover the standard height fence and more. When its in flower which happens on and off through the year depending how much sun it gets, you can see where it got its name from.
It looks so puffy and moves  gently in the slightest breeze making it the perfect companion to larger leaved natives, especially as a back drop, I often pair it with Dodonaea species.