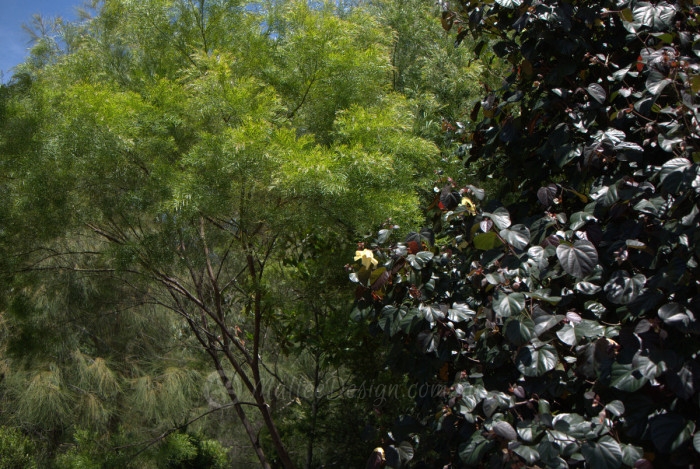 This is a beautiful example of a planting made with foliage in mind, the leaves of these two small trees are in every way complimenting each other.
The tree on the left is Acacia fimbriata and the tree on the right is Hibiscus tiliaceus rubra, the Acacia has the soft lime green leaves that which glow in the sun and the hibiscus leaves are almost round and a deep claret red. They would make an excellent tall screen planting or as used here a feature planting when put together, both can be shaped to have a traditional 'tree' habit with a canopy and trunk or if left alone will have lower branches that sometime reach the ground.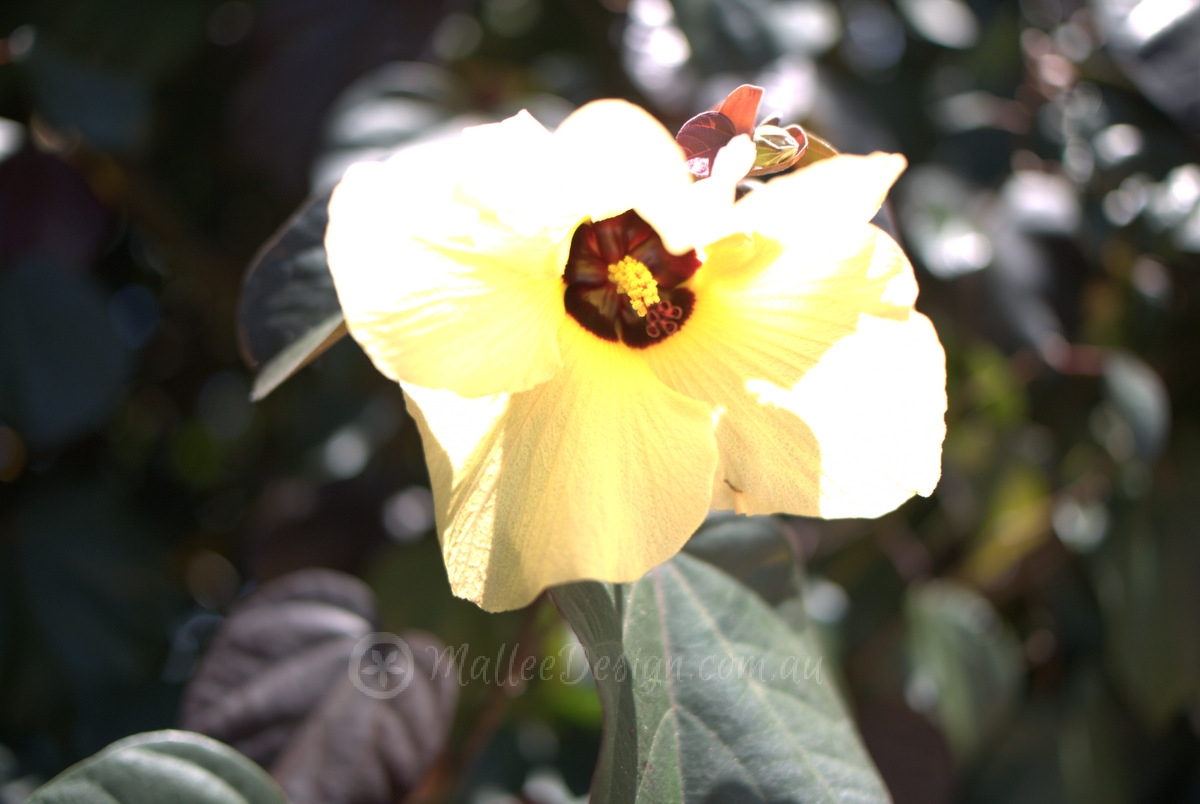 Oh yes! and the Hibiscus has stunning flowers too!