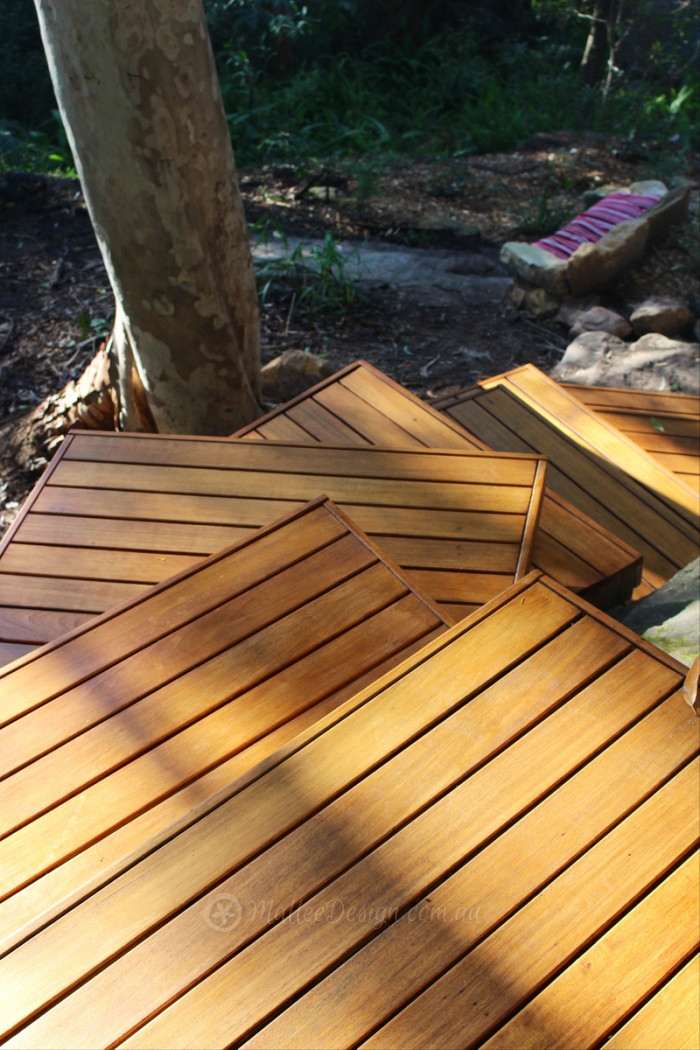 Portfolio: Hunter's Hill Garden Design
Thankyou so much Kath for designing our native Garden, we love it……Not sure if you realise how lightly you step on this earth, lovely to observe.
This garden in Hunter's Hill backs onto a strip of bushland that runs right down to the water, it has a towering Harry Seidler stone wall on one side and several different levels, giving it a whole lot of personality! Plus it has an amazing owner whom already has a large native plant knowledge base and a flair for growing things. Working on this garden was an absolute pleasure.
The floating timber staircase was built by Owen from Woolungah Landscapes whom I often partner up with for larger jobs, isn't it beautiful?
(These are the clients photos, I hope to return soon to take some more shots that include the whole garden.)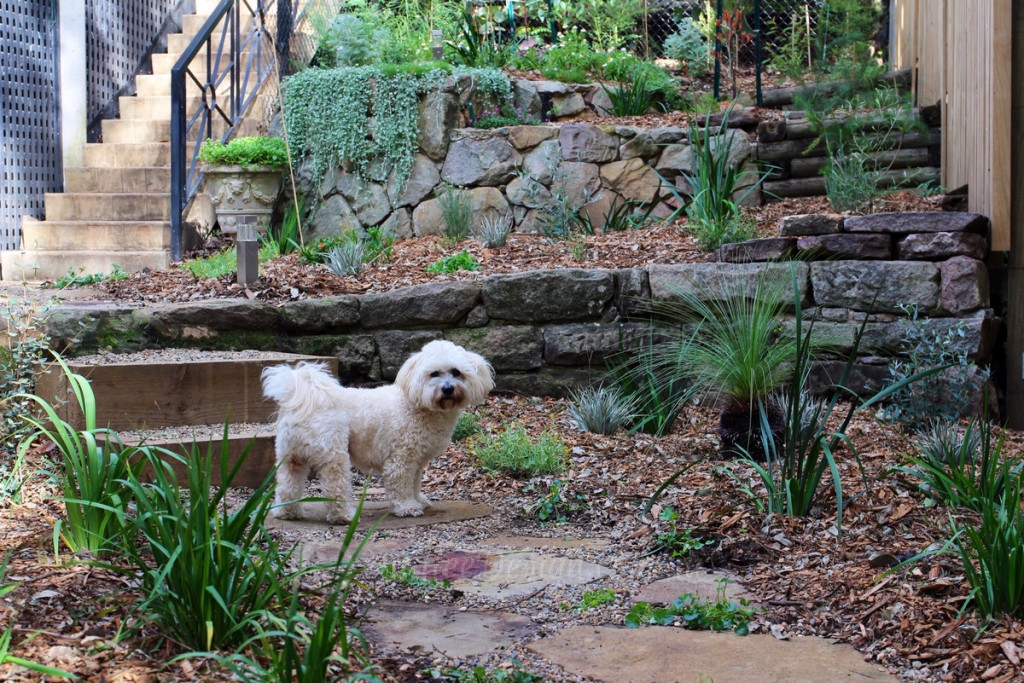 Above you can see one very photogenic dog and the middle level planted out, this area possibly gets the most sun of all and we were able to plant Kangaroo Paw, Conostylis candicans and a Grass Tree.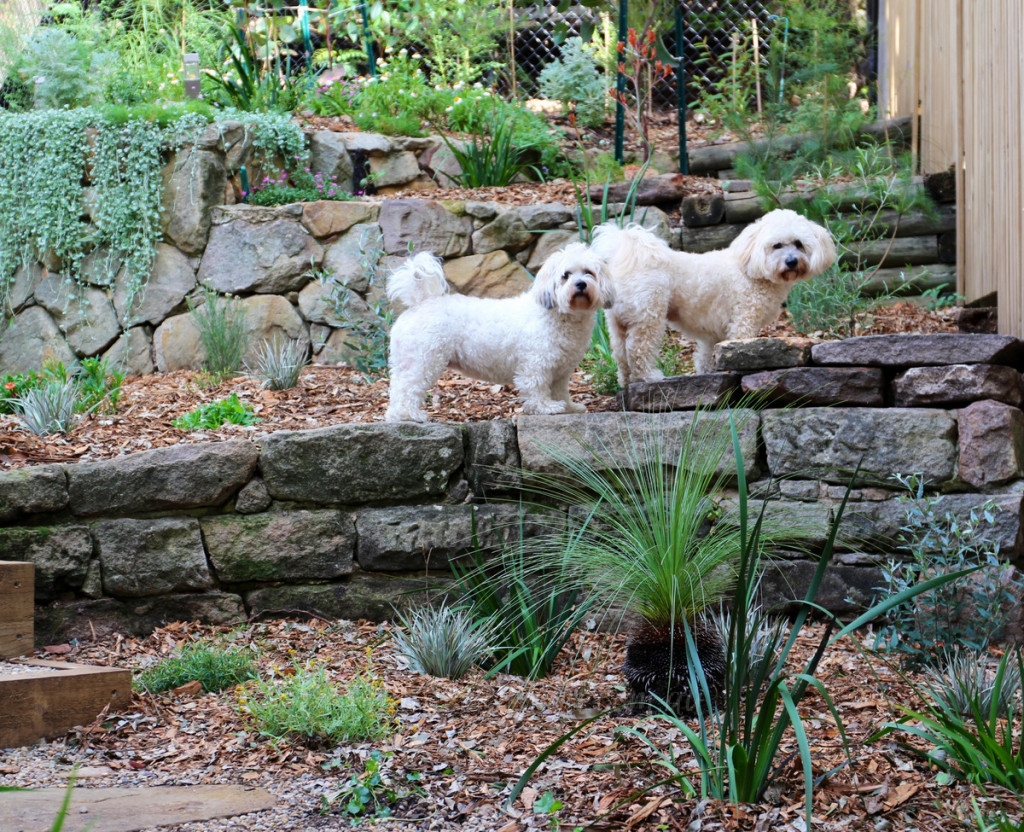 There is no lawn in this garden, it is of a native cottage garden style at the front and as it nears the back turns into a bush style garden.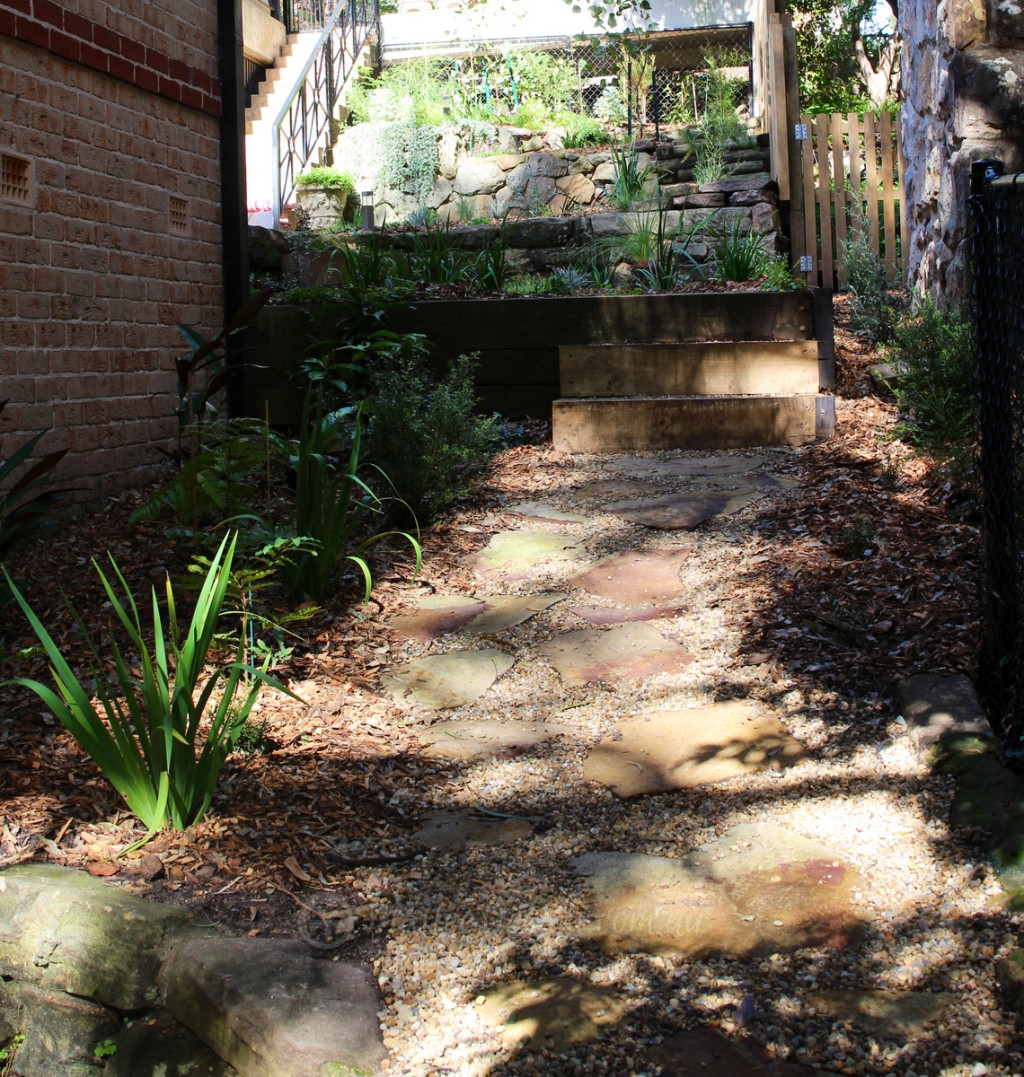 Above is the side passage between two houses, you can see the impressive sandstone wall of the neighbouring building on the right.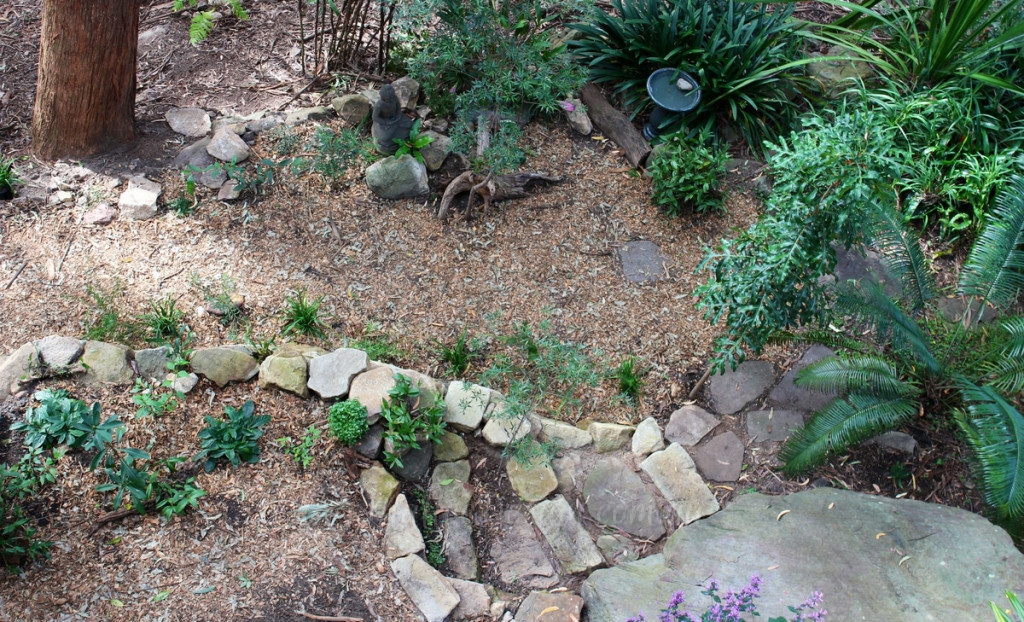 This photo was taken from the top floor verandah, so you can really see how steeply sloped the block is, but it has been terraced thoughtfully and there are no fences with the neighbouring properties which allows it to feel larger and somehow more private.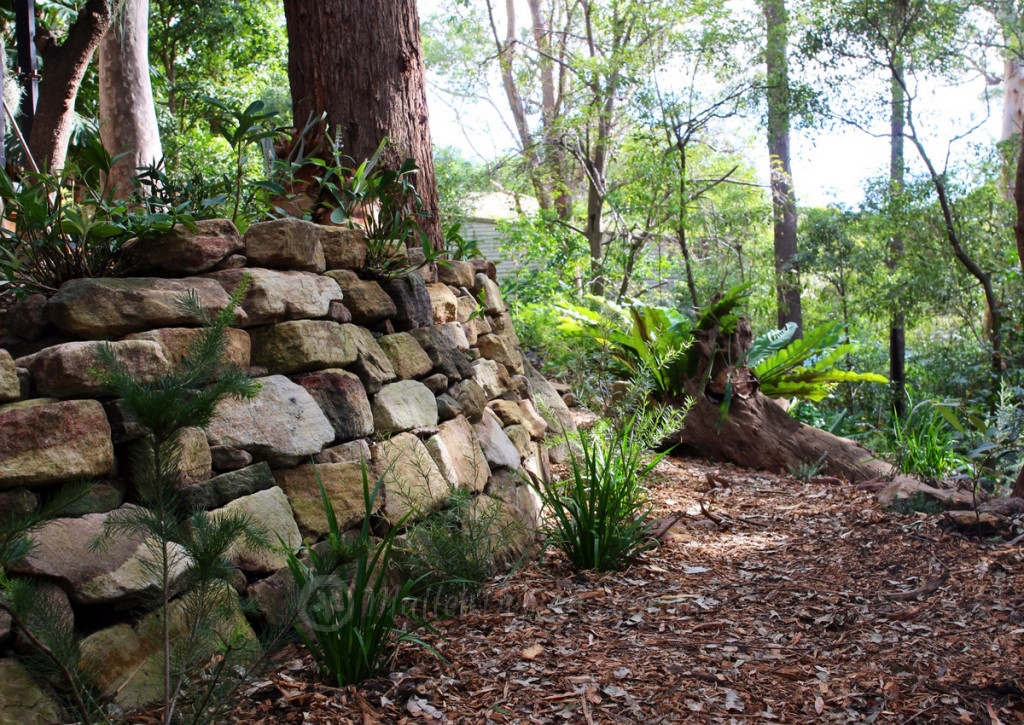 This garden is also very much a habitat garden, logs have been left as homes and bird baths and water dishes are everywhere.
In this shot you can see we began to use more indigenous species such as Persoonia pinifolia and Grevillea sericea to tie in with the bushland.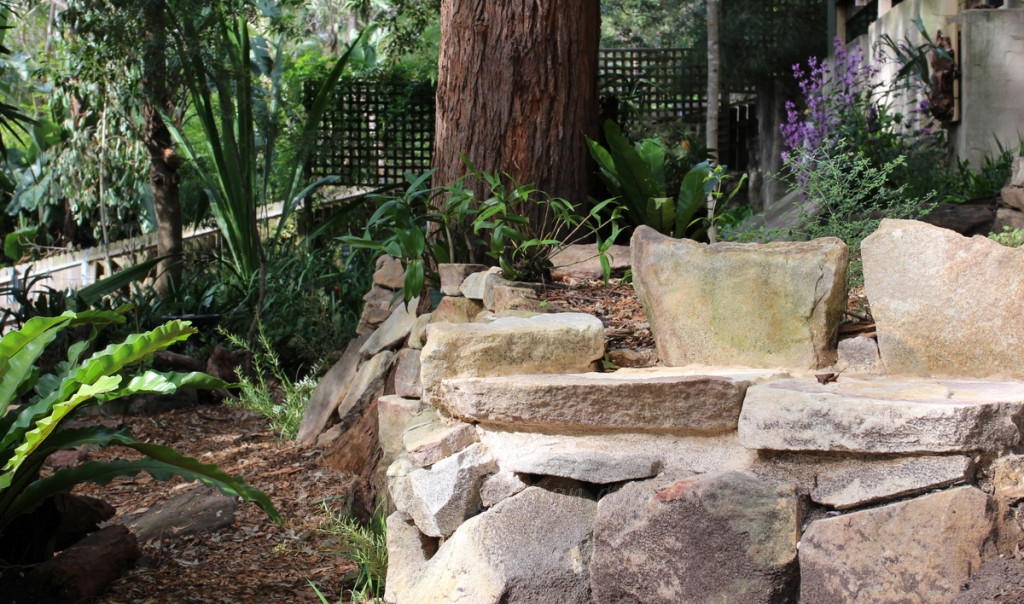 Here is the Lord and Ladys chair, I hope they spend many hours drinking wine and observing the wildlife from this bench.;)
There is a small courtyard near the front door with a pond and bench which is still a work in progress as is the integration of the rear garden with the neighbouring property.