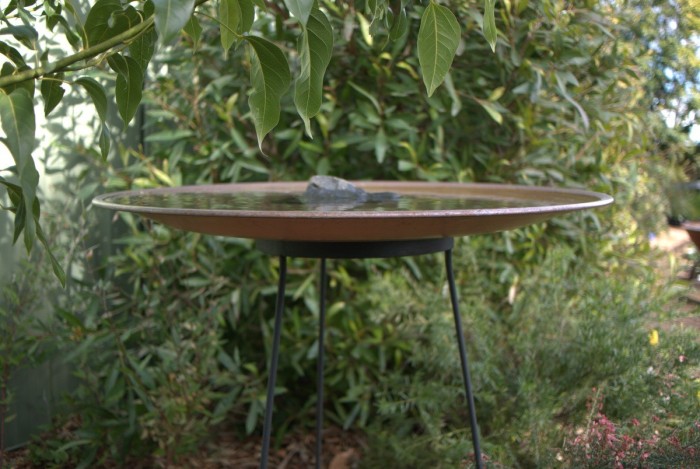 This is the new steel tripod stand for my spun copper dishes, this stand is designed to disappear into the plants in a garden bed. It is made up of three thin metal rods that taper and attach to a steel ring on which the dish sits upon. This bird bath can be purchased over here.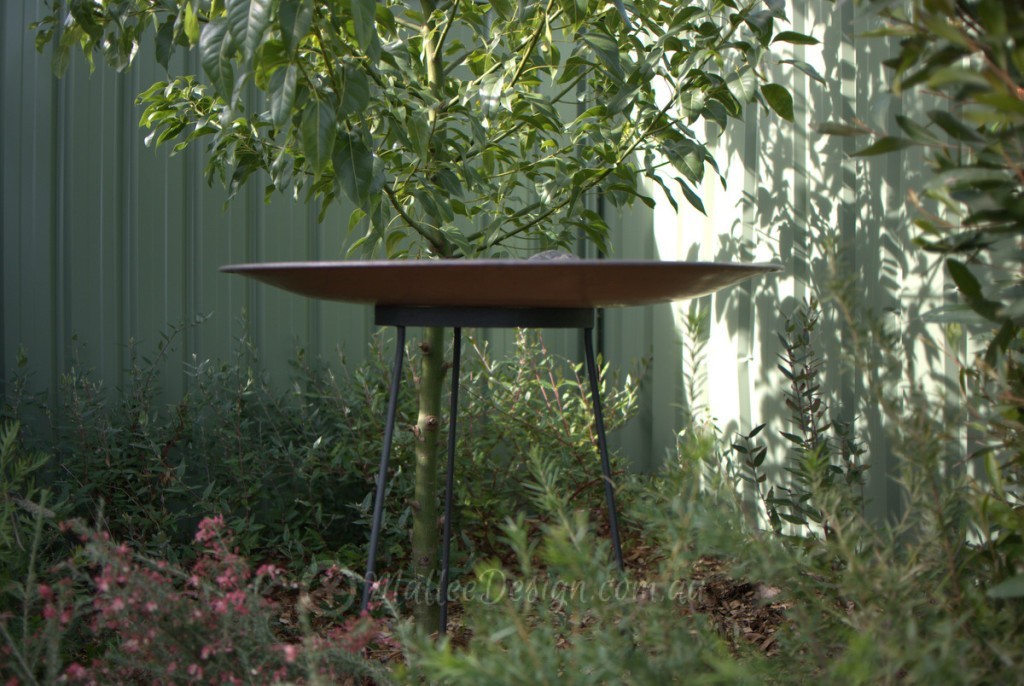 There are two finishes. The first uses Micaceous Iron Oxide paint, a solid sealant and protectant against rust, this is the stuff they paint the Sydney Harbor bridge with ;). The second is made with Coreten steel: a steel designed to form a protective coat of rust.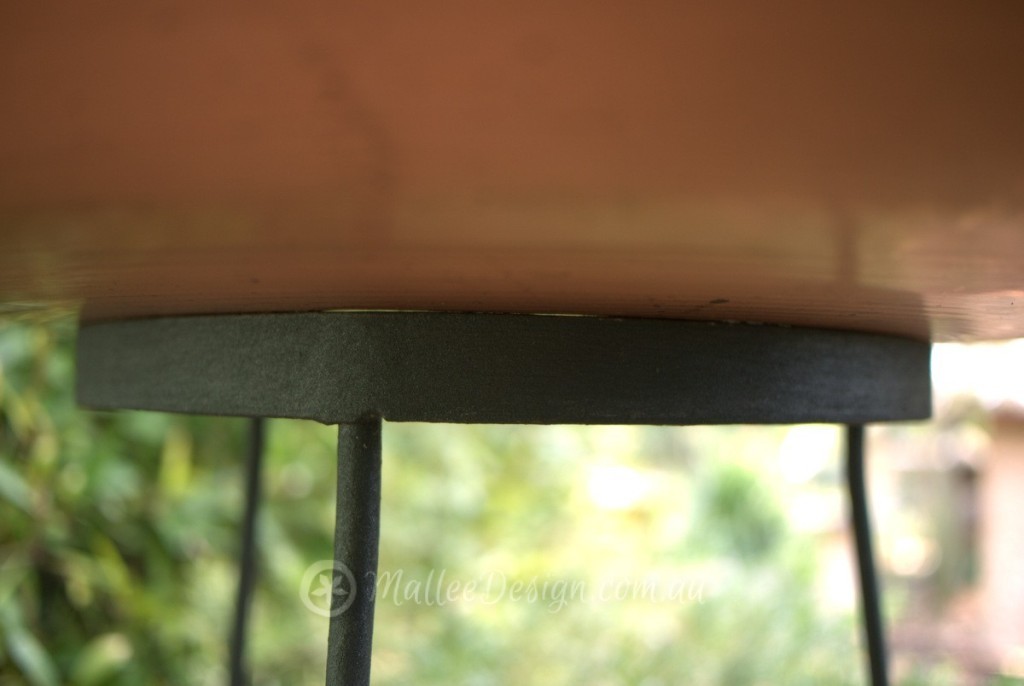 The stand is a matt dark grey which looks great against the copper, I recommend placing the stand on some pavers or bricks in the garden, to ensure longevity.
The floating steel stands come in 3 heights:
510mm – small
760mm – medium
1000mm – tall