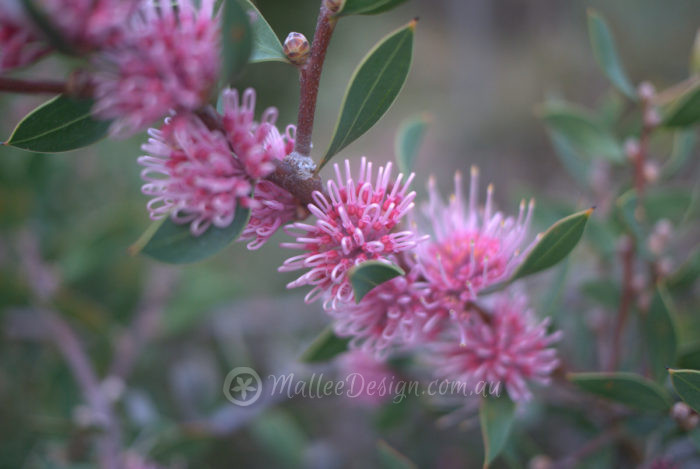 The much anticipated Hakea 'Burrendong Beauty'
This Hakea always gets me, it seems to bud up "forever" in late Summer and Autumn and then after much anticipation and waiting it does this! Each branch bursts open with hundreds of pink ball like flowers.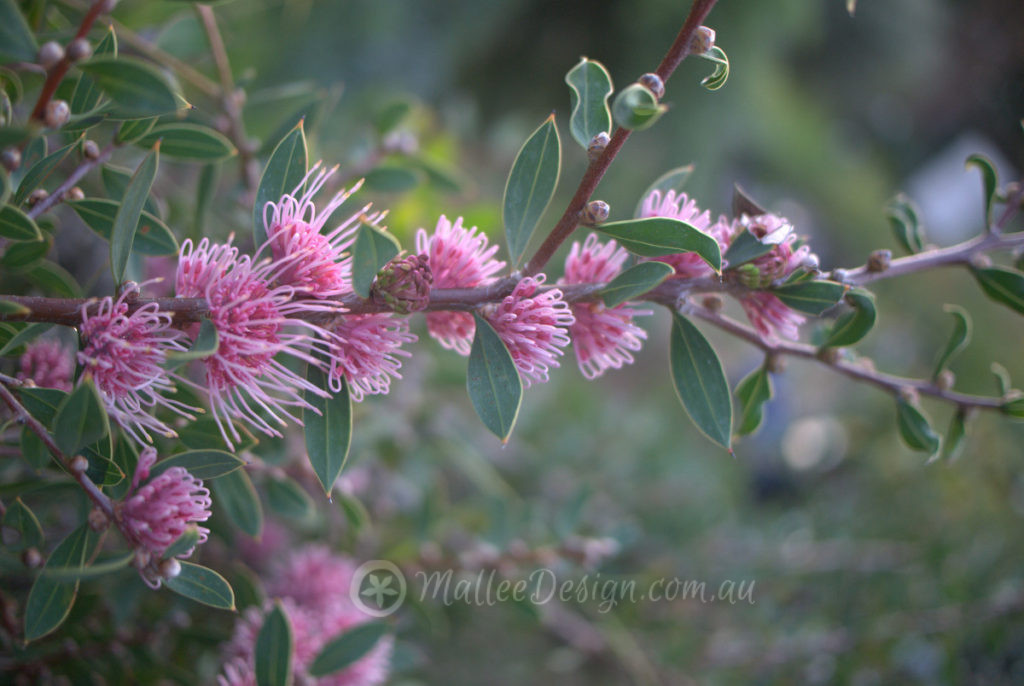 Hakea myrtoides x petiolaris 'Burrendong Beauty' has stunning dense masses of red flowers with pink stamens that cover the plant prolifically from Autumn through to Winter.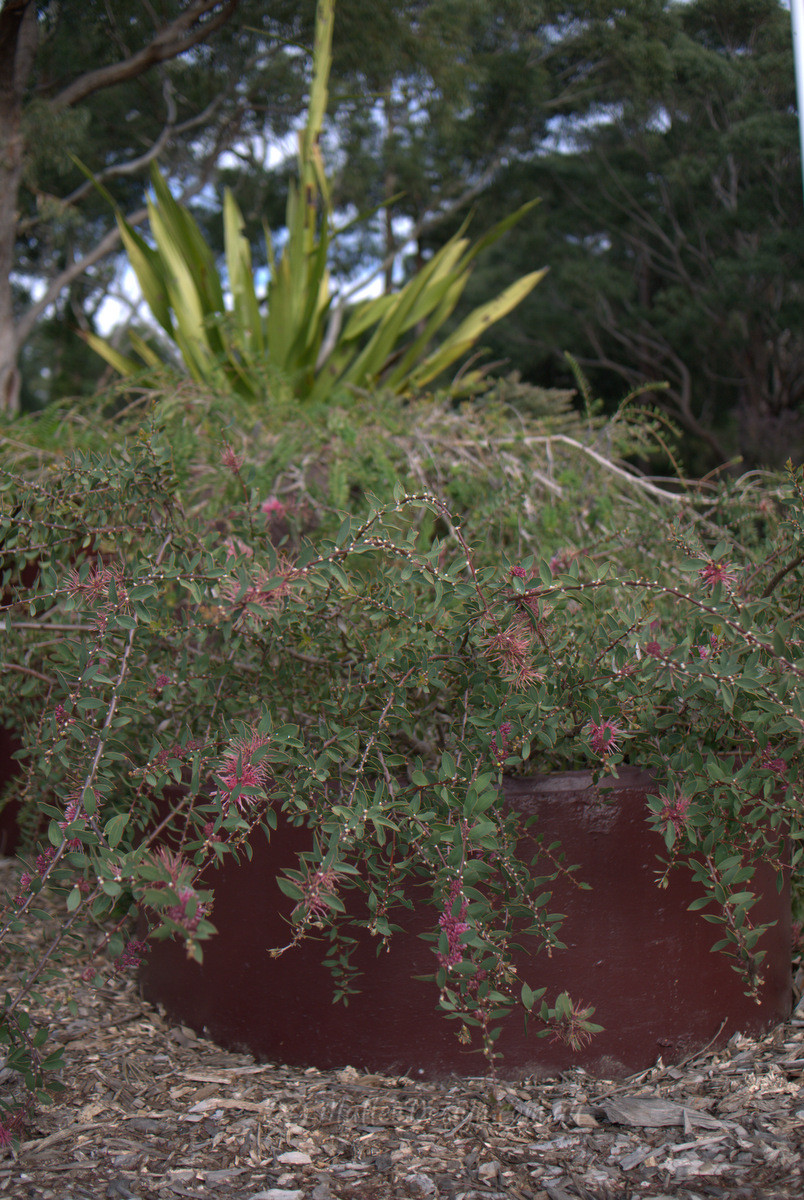 Hakea 'Burrendong Beauty' has long stiff arching branches that need plenty of room to spread out, it grows well if in a raised garden bed or planted somewhere where it has room to sprawl down a bank or slope.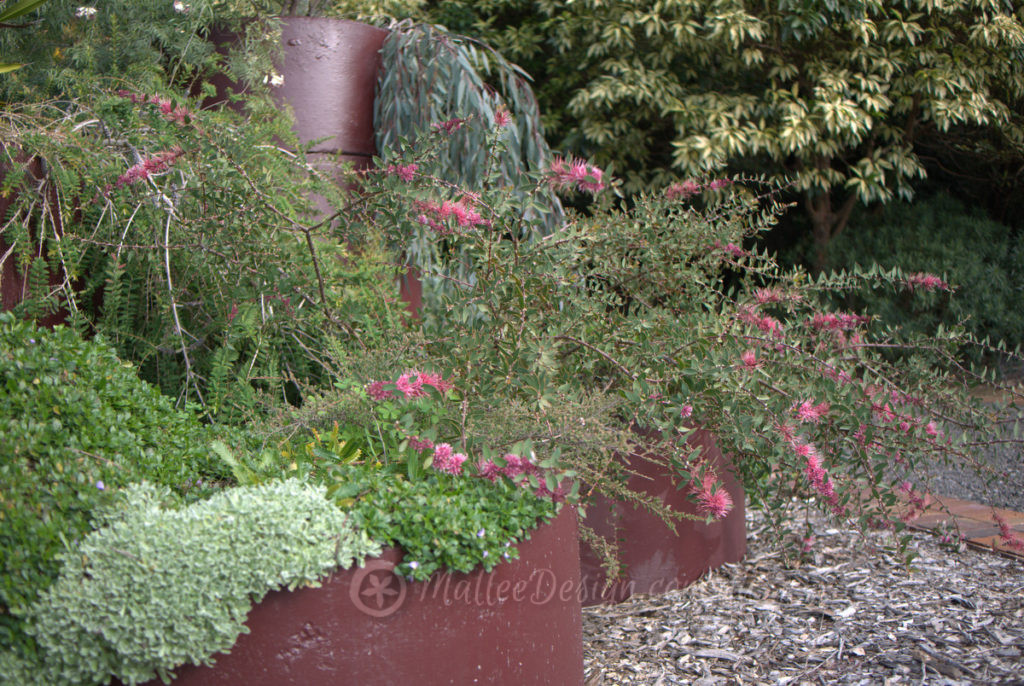 It responds well to pruning after flowering and can be shaped into a low mounding shrub with perseverance 😉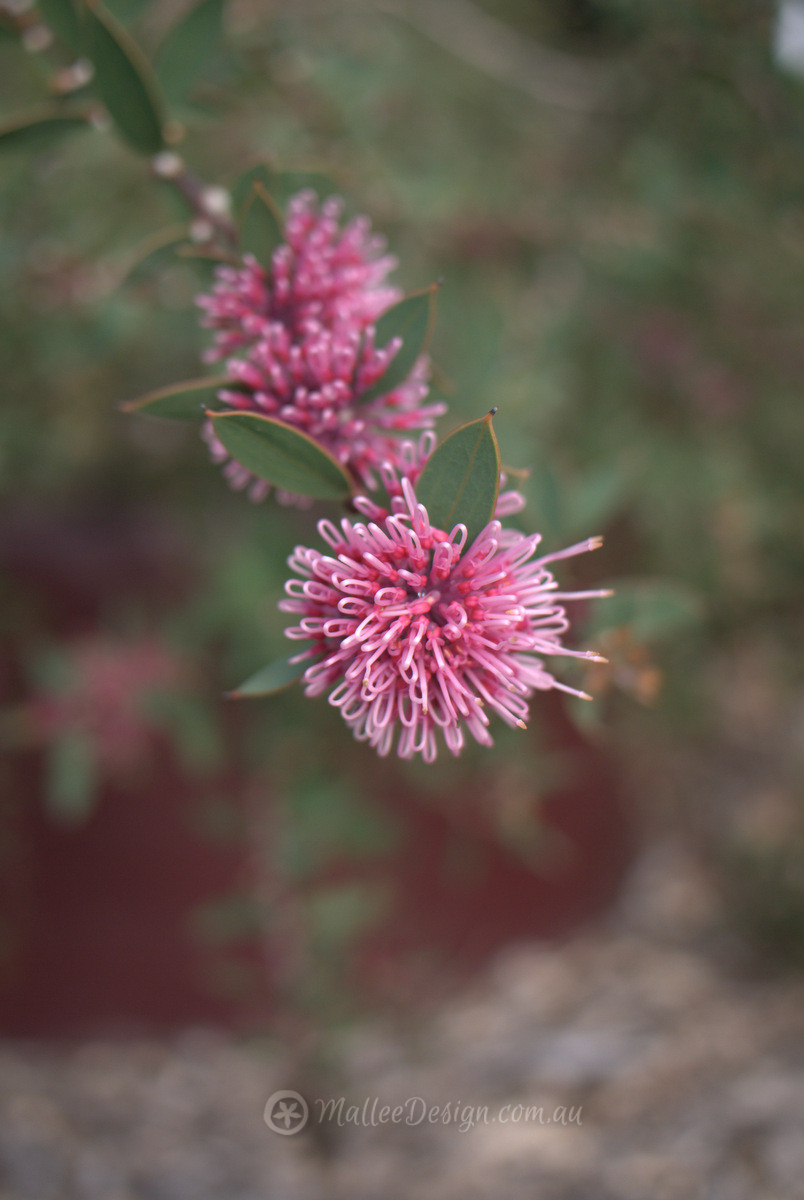 However, I quite like it when its doing its own thing, happily spreading about its bird attracting flowers and getting amongst other natives in the garden to create small bird habitat and visual interest.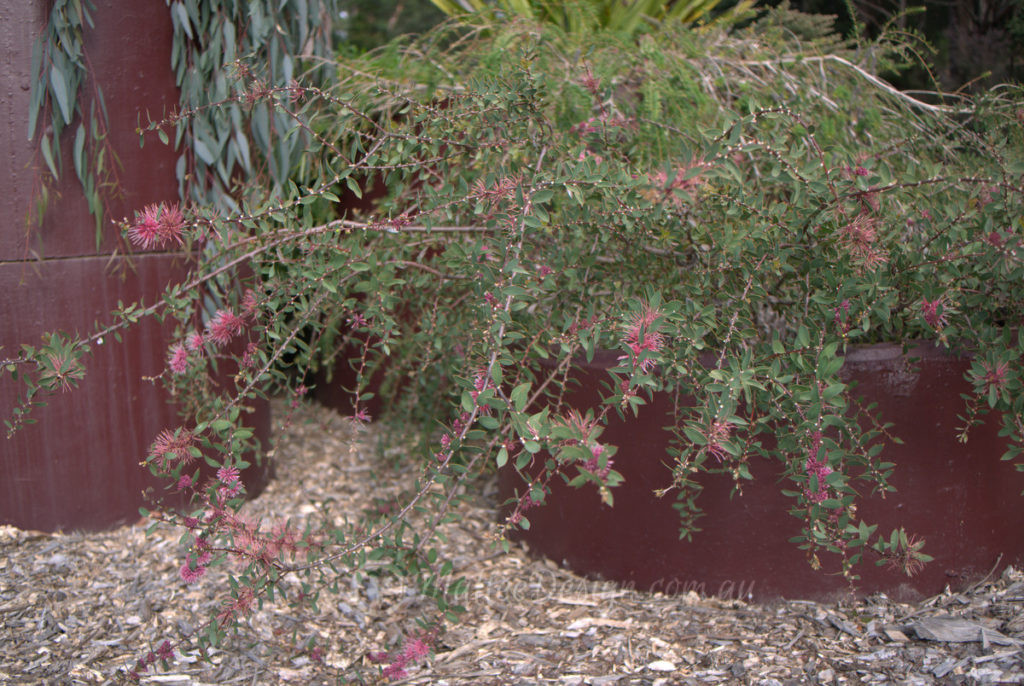 If let go it grows to around 1 metre high by 1.5 to 2 metres wide, it enjoys full sun and a well drained soil and would appreciate a position with good air flow to avoid humidity building up in the foliage. It is well worth making room for in your native garden.