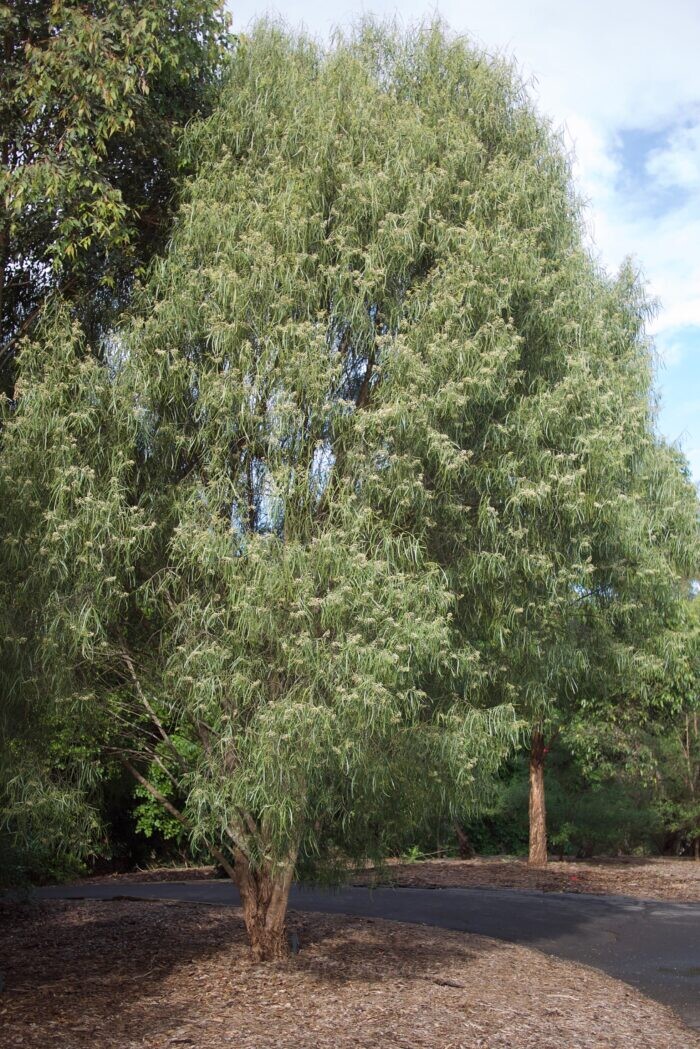 The Elegant Wilga: Geijera parviflora
This beautiful, weeping small tree is known as Wilga or Australian Willow and willowy it is, its long, narrow, pendulous leaves droop down creating a dense shade umbrella. Unfortunately this Australian native tree is used quite infrequently in gardens or urban horticulture, this is mainly due to availability issues but also as it is quite a slow growing species.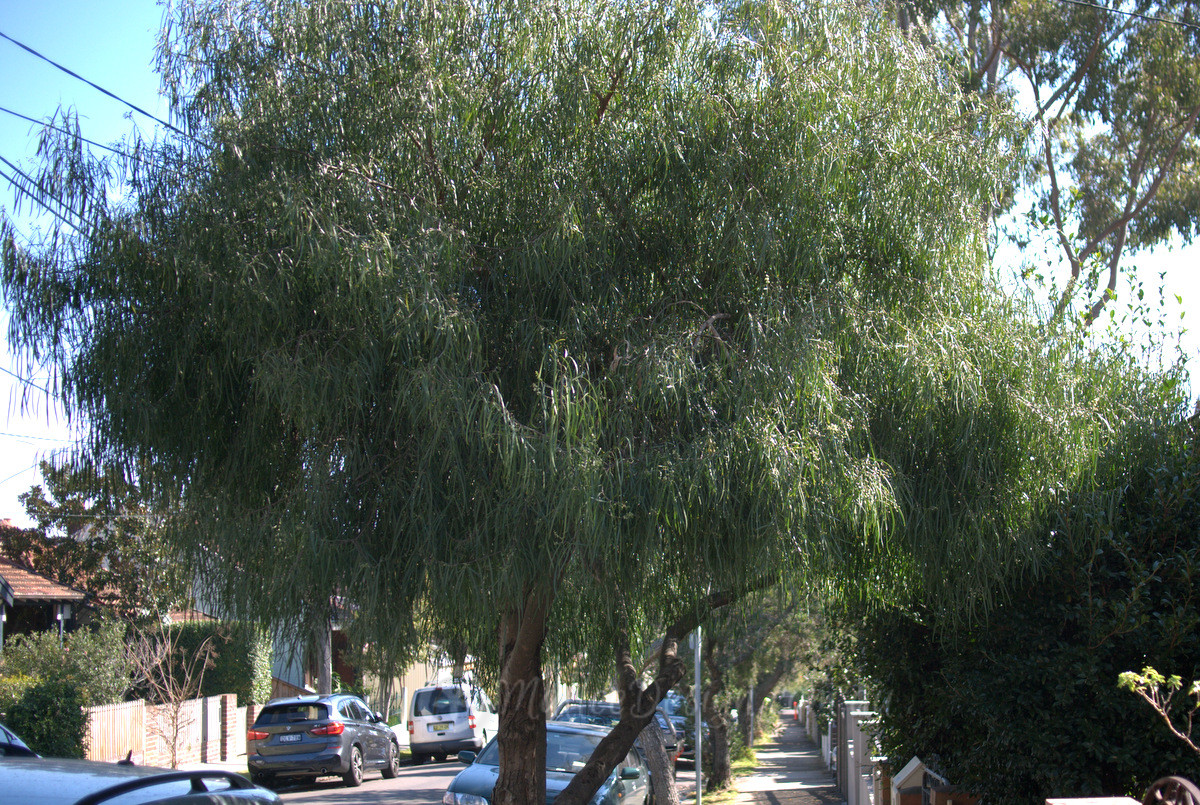 I have seen it only a handful of times planted in inner city Sydney as a street tree, I would dearly love to see it feature more often as a specimen tree in parks and gardens as its weeping habit is both striking and useful.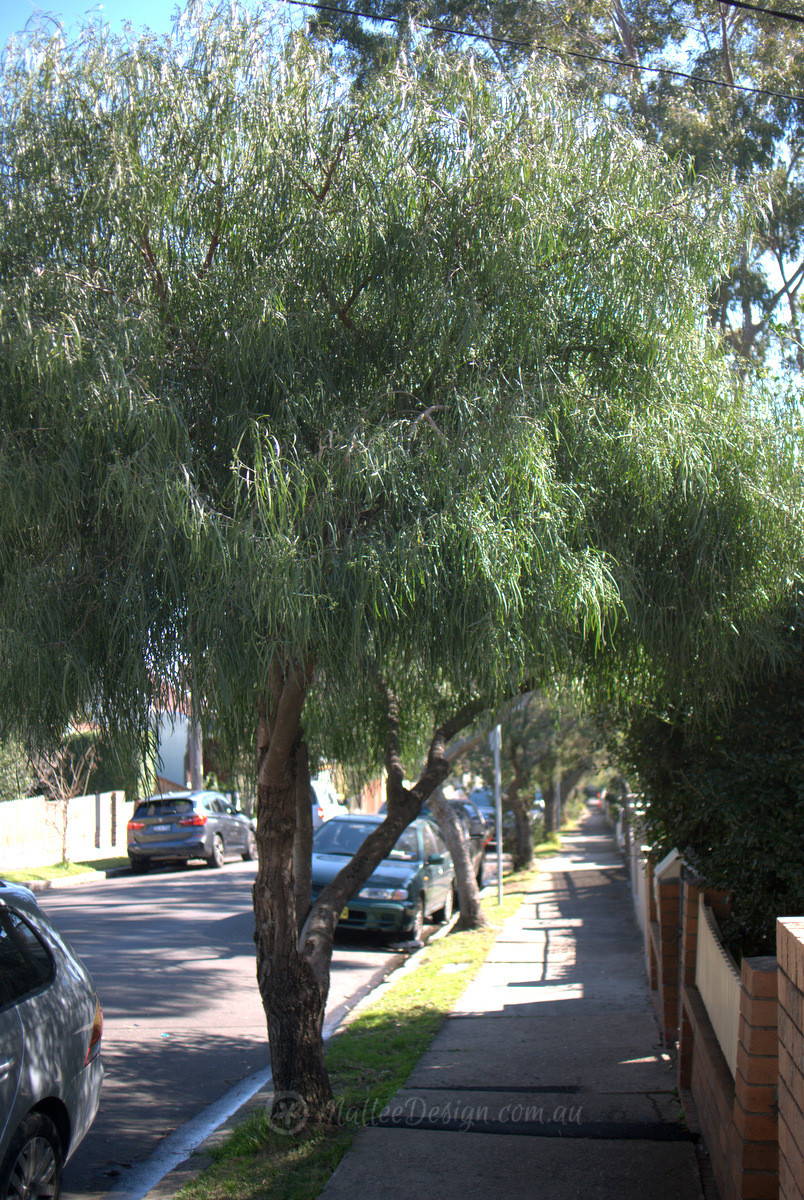 Geijera parviflora flowers from winter through to Summer with tiny perfumed flowers that are responsible for producing a delicious dark honey, its leaves can also be burnt to resell mosquitos.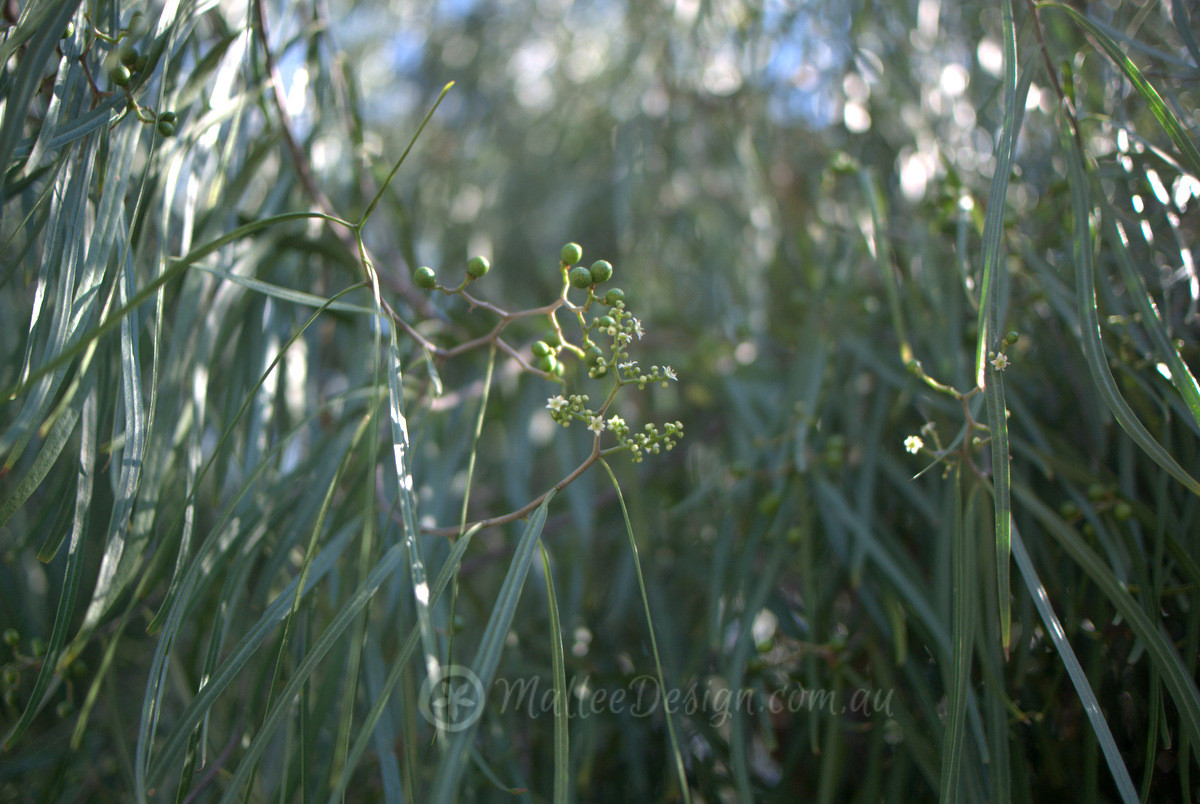 As it originates from central NSW and QLD it is extremely drought hardy and makes a useful farm fodder tree.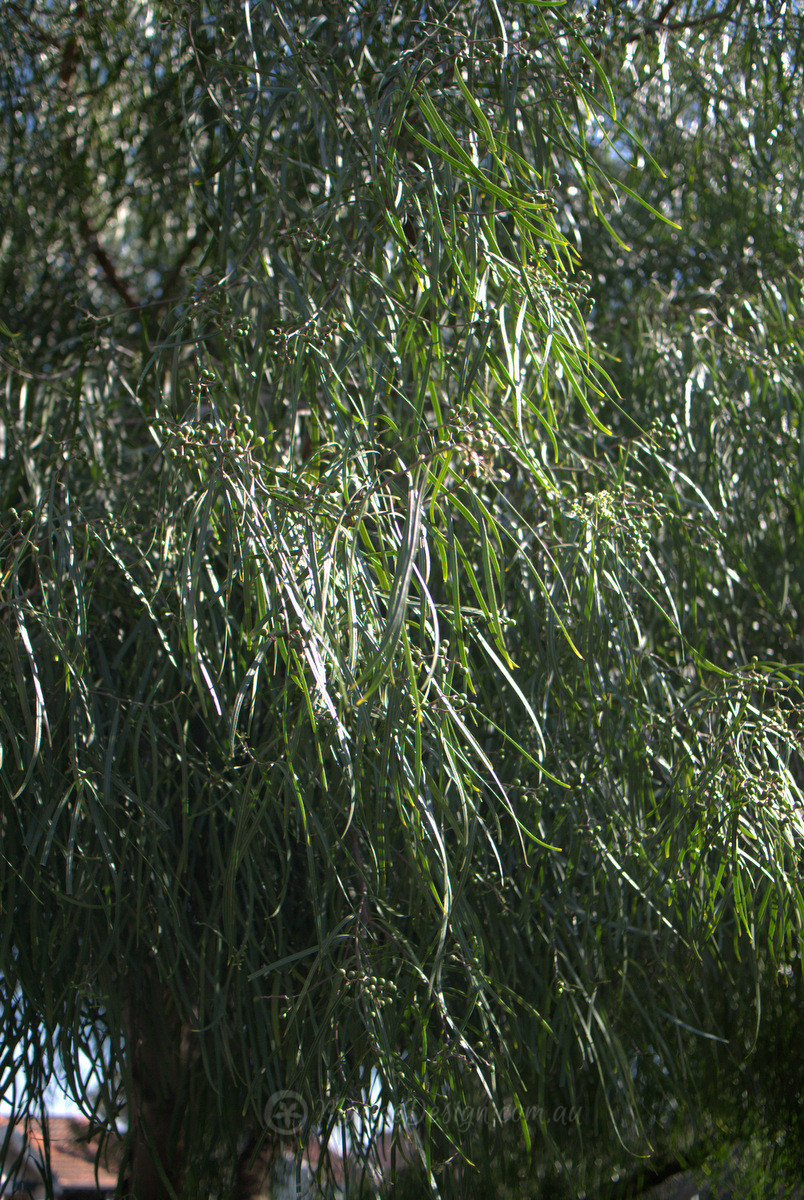 However I mainly love it for the weeping branches and the way they move in the breeze, growing to only 8 or 9 metres tall and approximately 6 to 7 wide it will provide a nicely sized shade canopy for small to medium gardens. The thick crown also makes an excellent screening for privacy.