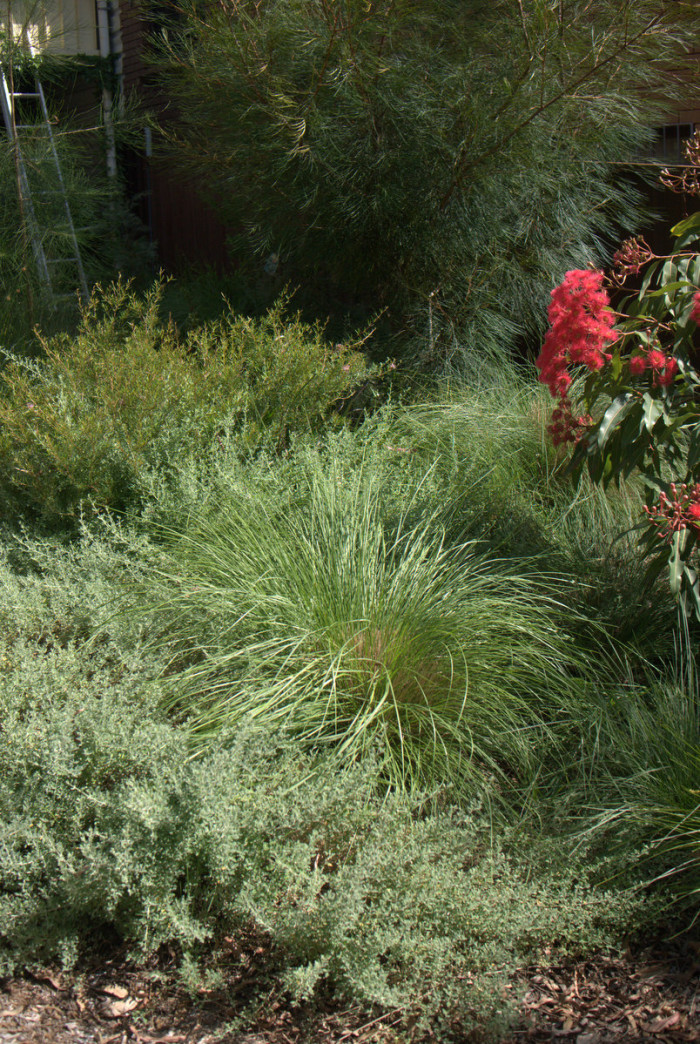 The benefits of salt bush: Rhagodia spinescens
There are several species of salt bush that I like to put in gardens, this one is one of my favourites  Rhagodia spinescens, it comes in varying shapes and forms, some a little more silver leaved some a little more compact. It is growing here as a pathway and garden edge and does a great job as a weed suppressant. It is the grey-green sprawling shrub in the foreground, growing amongst the grasses.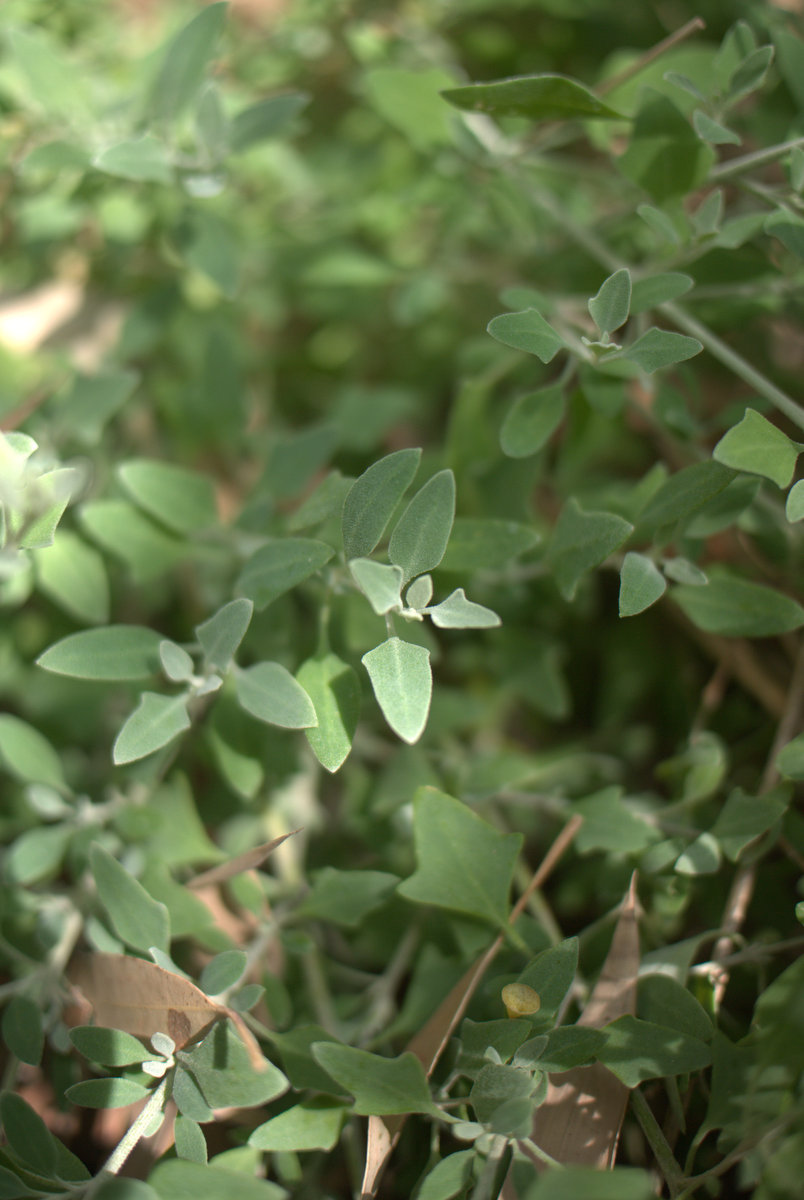 I use it as a ground cover, it can grow to up to a metre high and does look rather sharp it it is pruned into a low hedge or even a sphere. This Rhagodia will grow in clay, sand, in full sun to fairly heavy shade. I love the way it looks soft from a distance but once you get up close you can see all those tough little coastal looking leaves covered with hairs and bumps. What's more is Rhagodia provides nesting habitat for wrens and attracts birds like the Crimson Rosellas, which much on the foliage. Of course it is a favourite for the grey green to silver leaves!!!