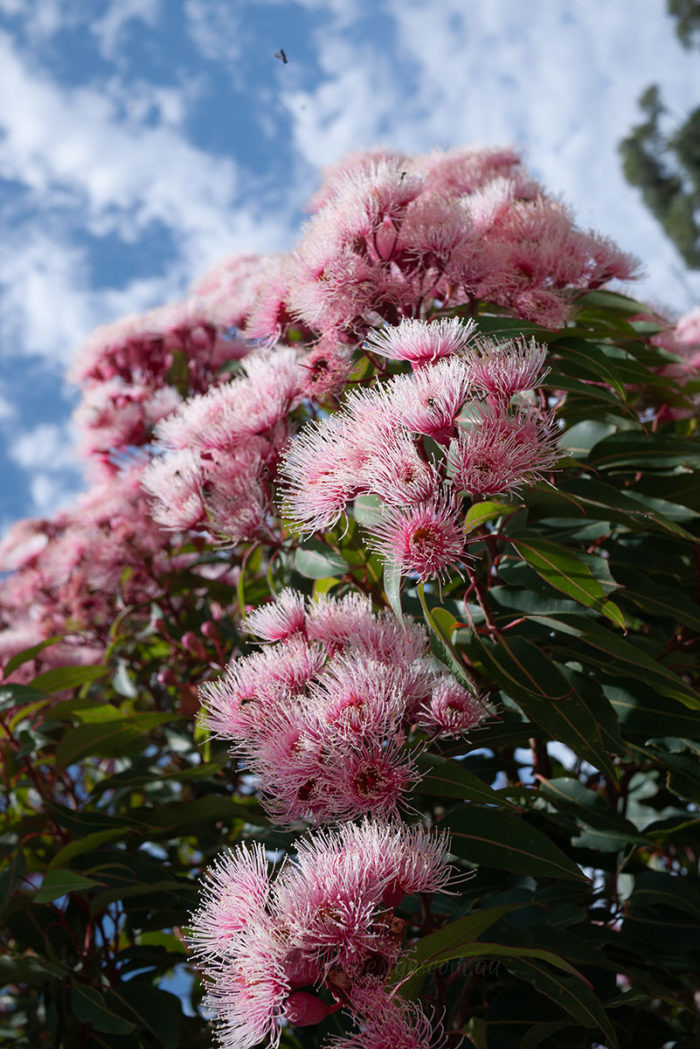 Softly softly: Eucalyptus ficifolia 'Fairy Floss' Grafted
These soft, gentle pink flower clusters belong to another grafted Eucalyptus (Corymbia) ficifolia dwarf grafted gum, this sweet small tree is called 'Fairy Floss', isn't the name just perfect? This small feature tree flowers in the warm summer months between December and March like many of the 'Summer' series grafted gums.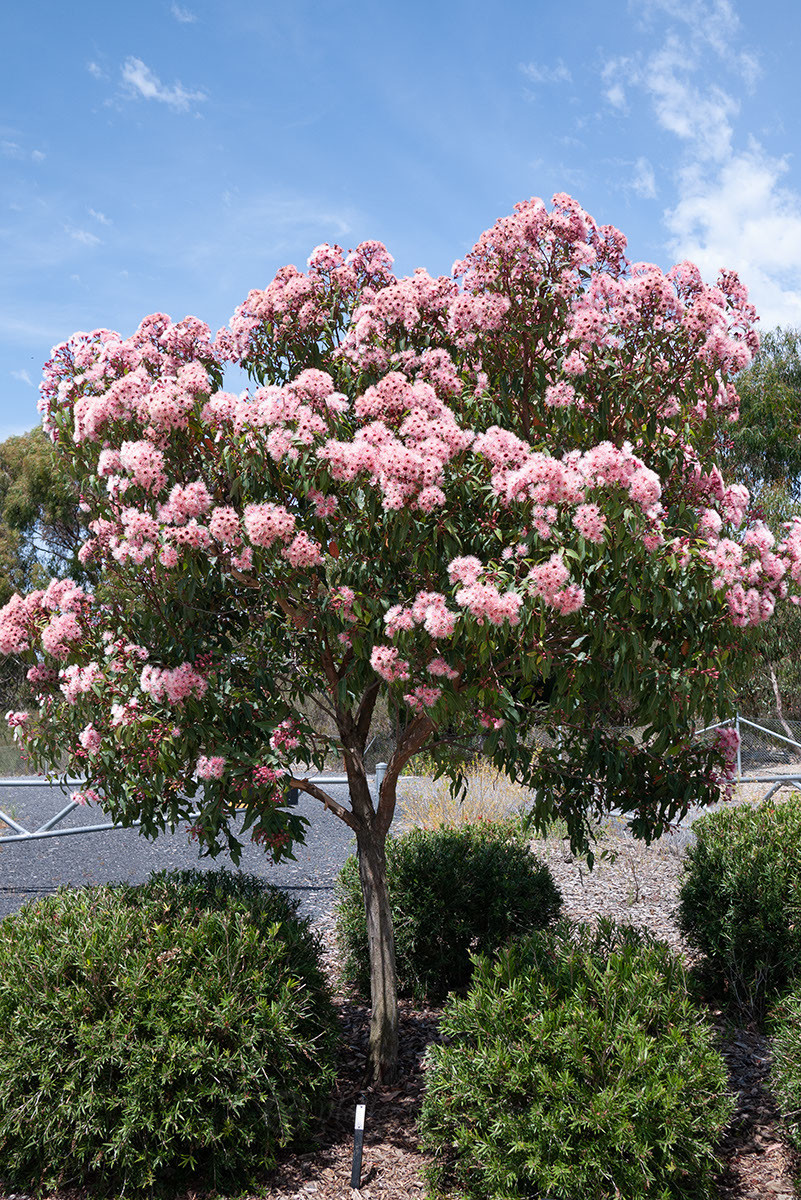 It makes a wonderful replacement for the Crepe Myrtles that are currently in flower and seem to be taking over as street trees in my council.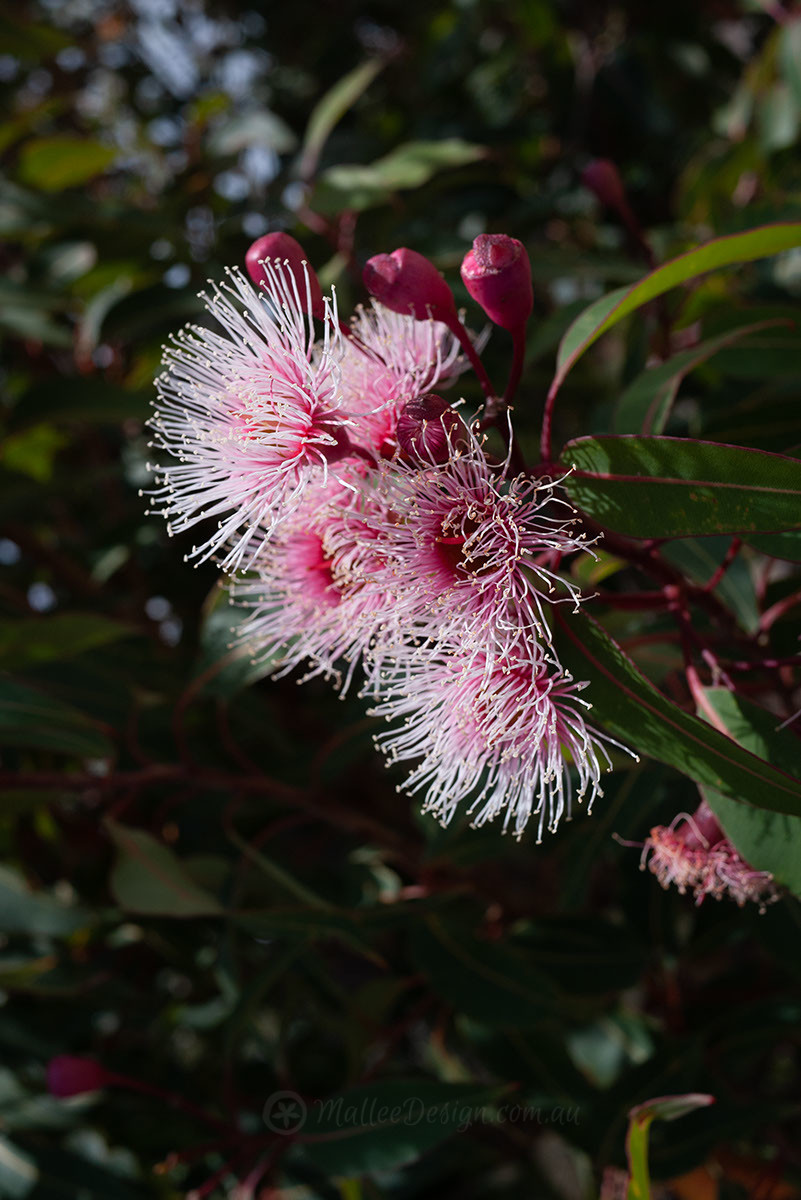 This compact showy tree grows to around 6 metres high x 4 metres wide, and responds well to a prune after flowering to remove the spent flowers and ensure the tree doesn't waste too much energy producing gum nuts. Of course the gum nuts themselves are highly decorative and you may wish to let them form fully before snipping them off for your collection. However by removing them you are ensuring the tree remains dense and full of leaf as opposed to dry and brown and sticky looking 😉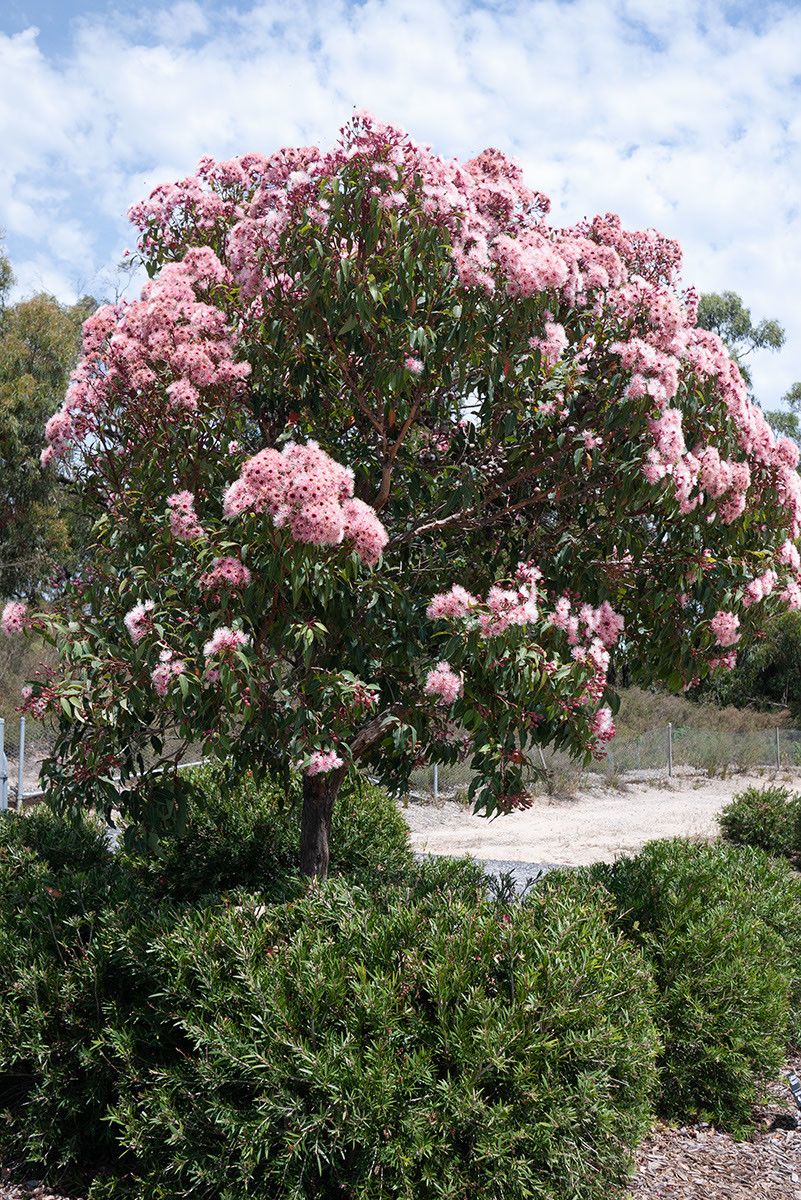 In the image above you can see how great the dwarf flowering gums look when turned to have a trunk and then underplanted, I love the look of the tightly clipped Callistemon below this 'Fairy Floss' specimen, giving the garden an almost formal look.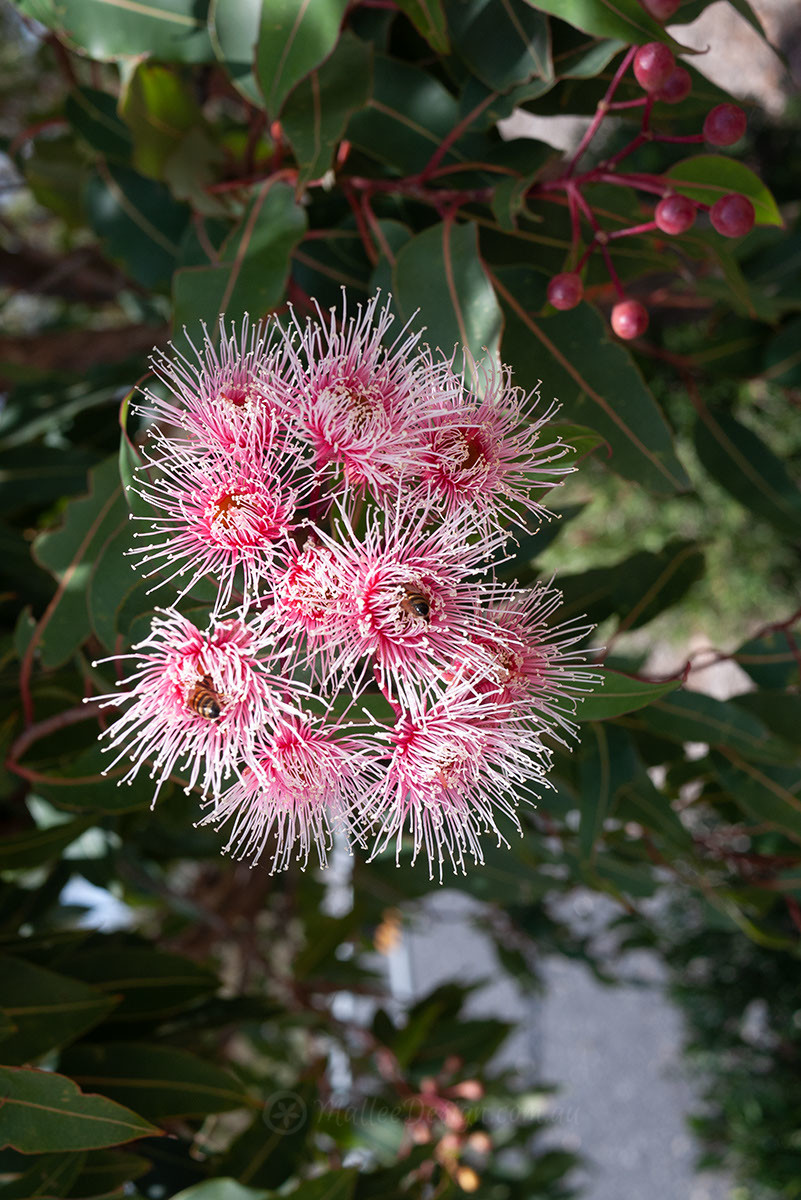 There really is a dwarf grafted ficifolia for every purpose, coming in all colours and sizes, and the birds and bees love them too 😄