Potfolio: Ashfield Revisit
I was very excited to be asked back to one of my favourite clients, to do a design for the rear of her property, it also meant I was able to have a proper nosey at the establishment of the front garden. This garden is a very good example of the 3 to 4 year timeframe it takes for a garden to begin to look established, it was built at the end of 2015 and so is nearly 4 years old you can see the original images here.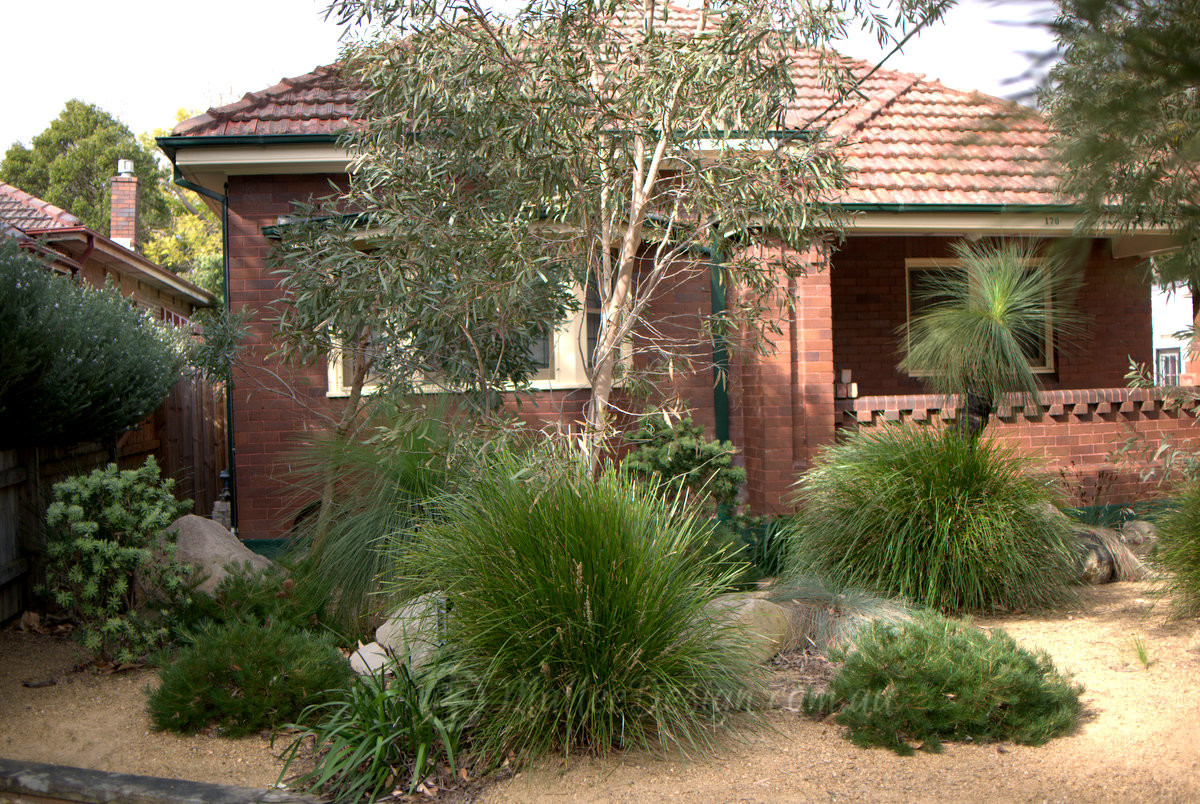 The Eucalyptus 'Tuckertime Honeypots' have reached the height required to provide the intended screening to the front windows.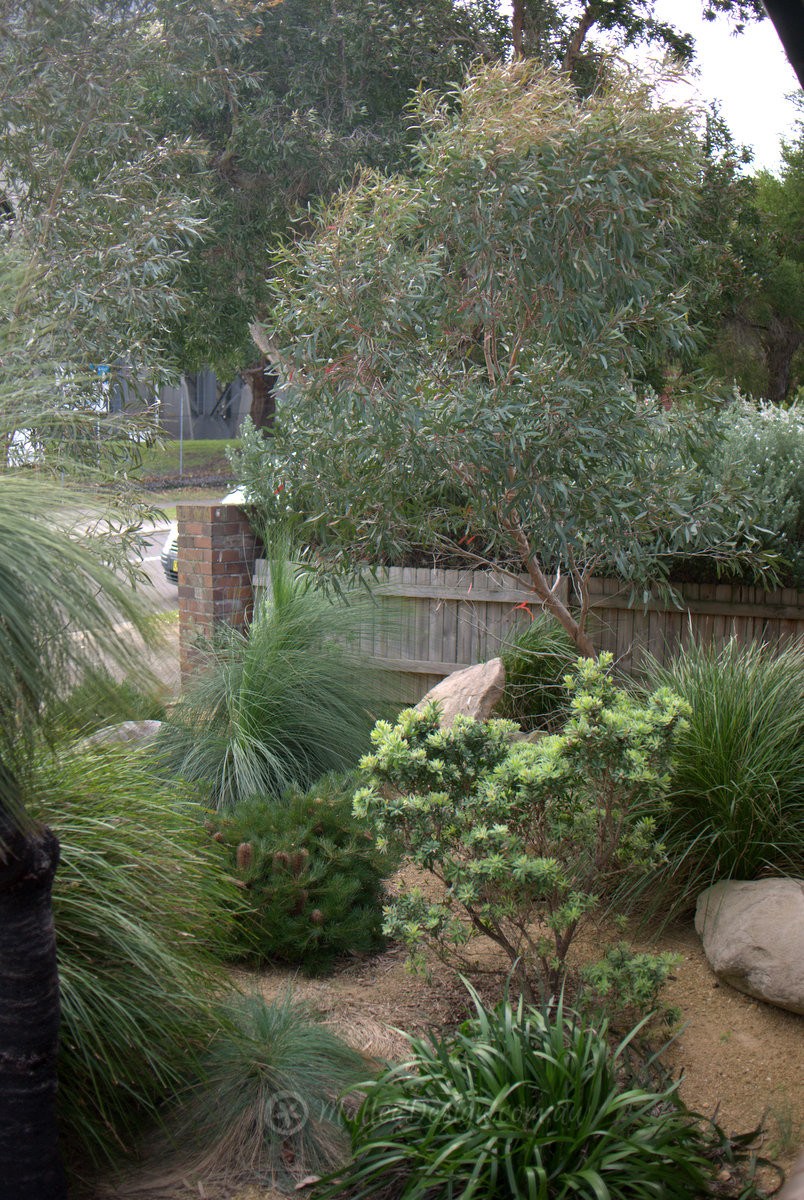 And the newly planted Callistemon 'Little John' are beginning to catch up to the original's  in shape and size.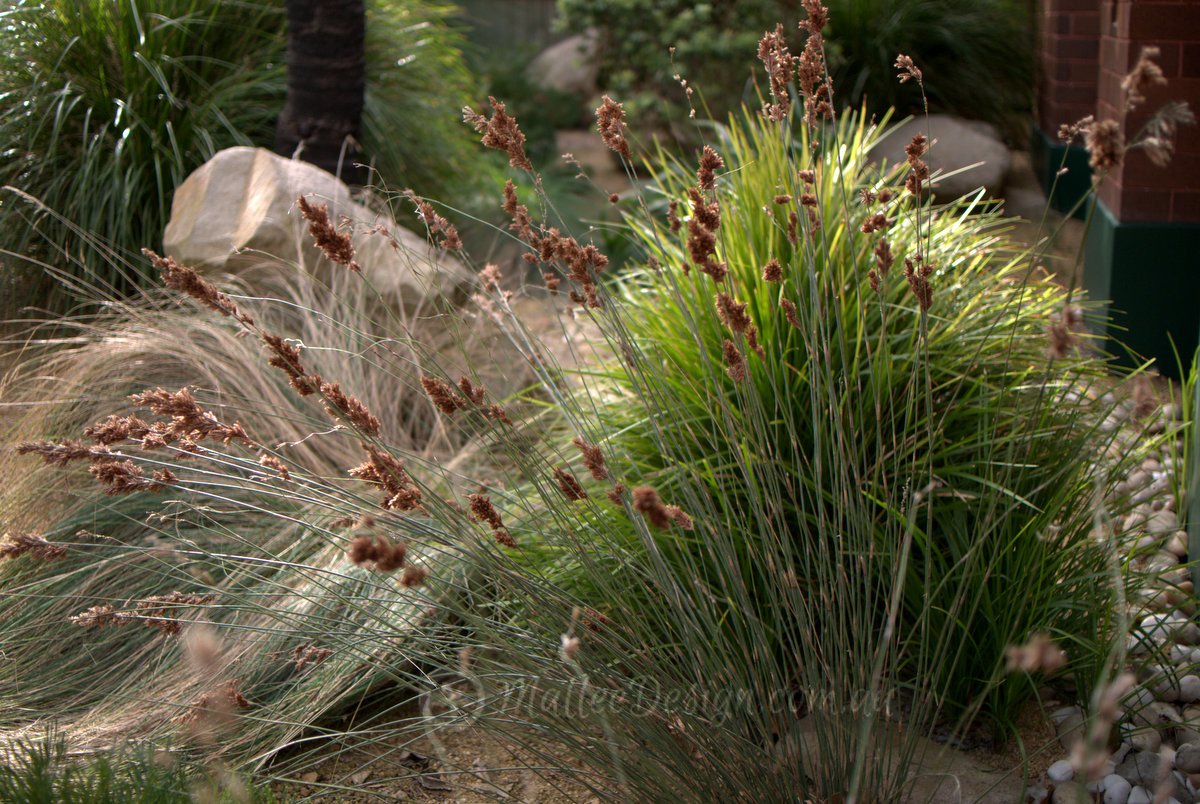 The grasses have filled out even further, the Poa 'Kingsdale' and the Lomandra 'Little Lime' were the first natives to start taking advantage of the space but now the Meeboldina 'Velvet Rush' is the shining star with its ever present bright rusty seed heads.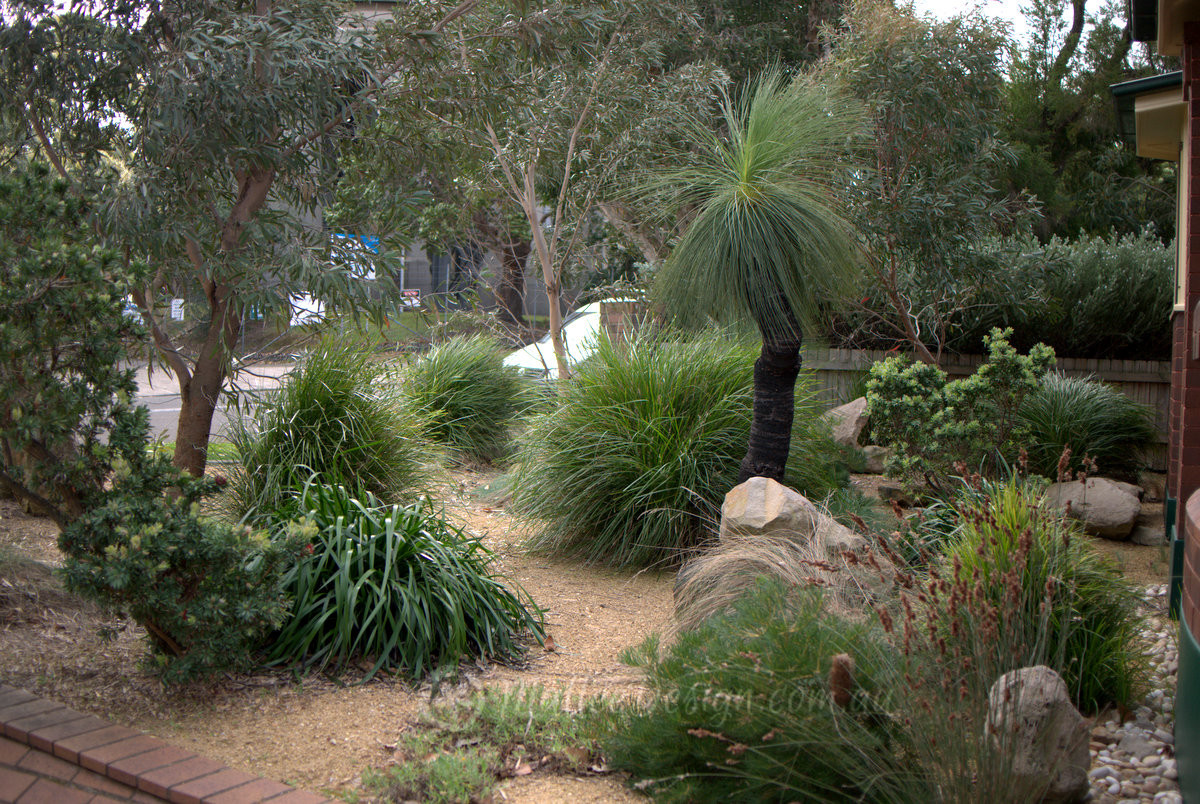 It was a windy day on the hillside garden and it reminded me how exposed this west facing spot can be. However everything remains luscious and green looking especially the Xanthorrhoea johnsonii which are the striking feature in the garden.
This garden still brings the owner so much joy and pleasure I am looking forward to hopefully creating something just as special in the back.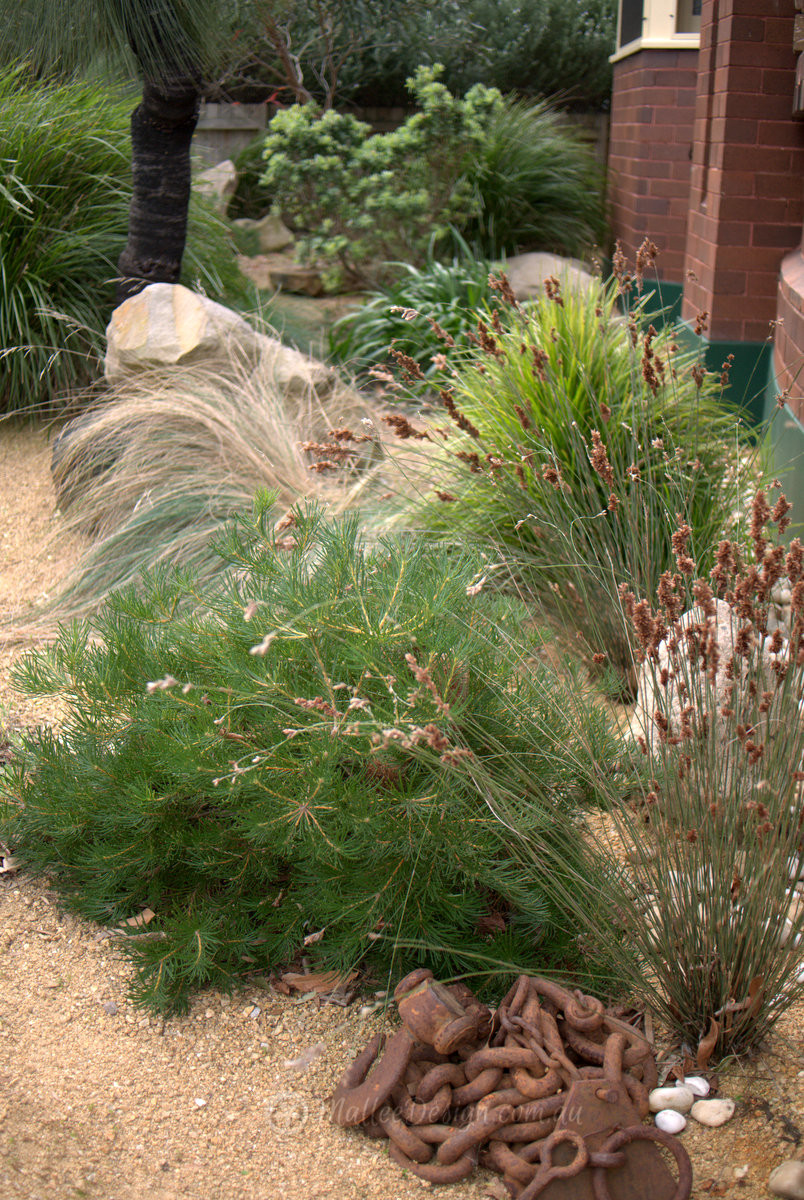 Wish me luck!