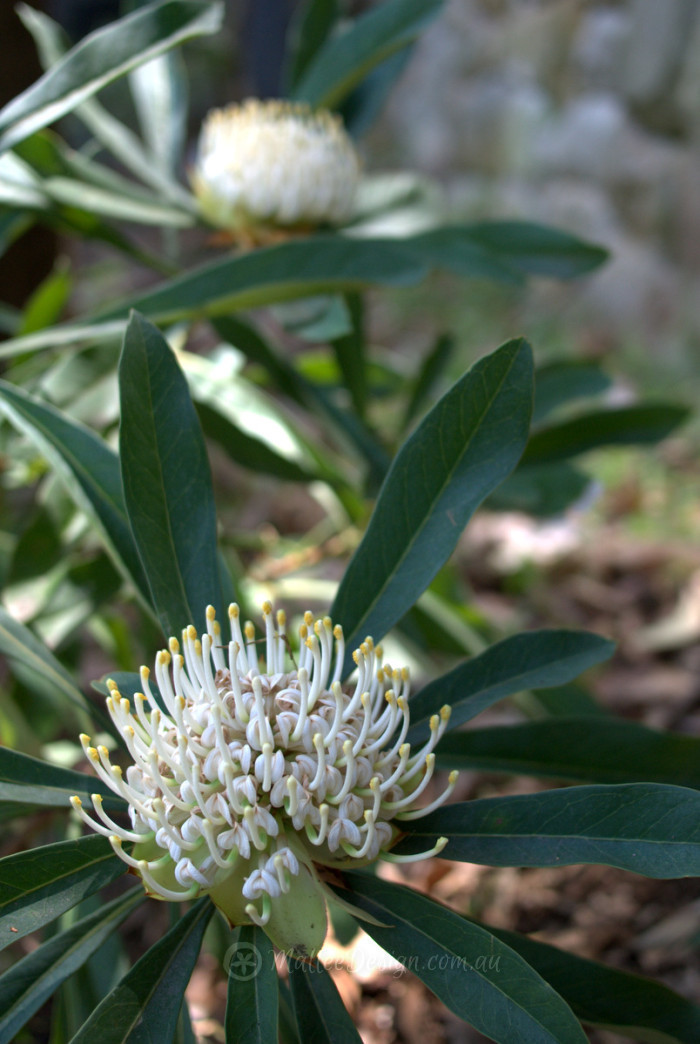 Portfolio: Greenwich Garden Design Update
I have a very special garden that I visit once a year, I usually get a call in early spring asking for help to spruce up the garden in time for overseas visitors. It is always a pleasure to catch up with the clients and replace plants that haven't worked and admire others that are thriving. One thing that grows particularly well in this garden is Waratahs! Isn't this Telopea 'Shady Lady White' amazing?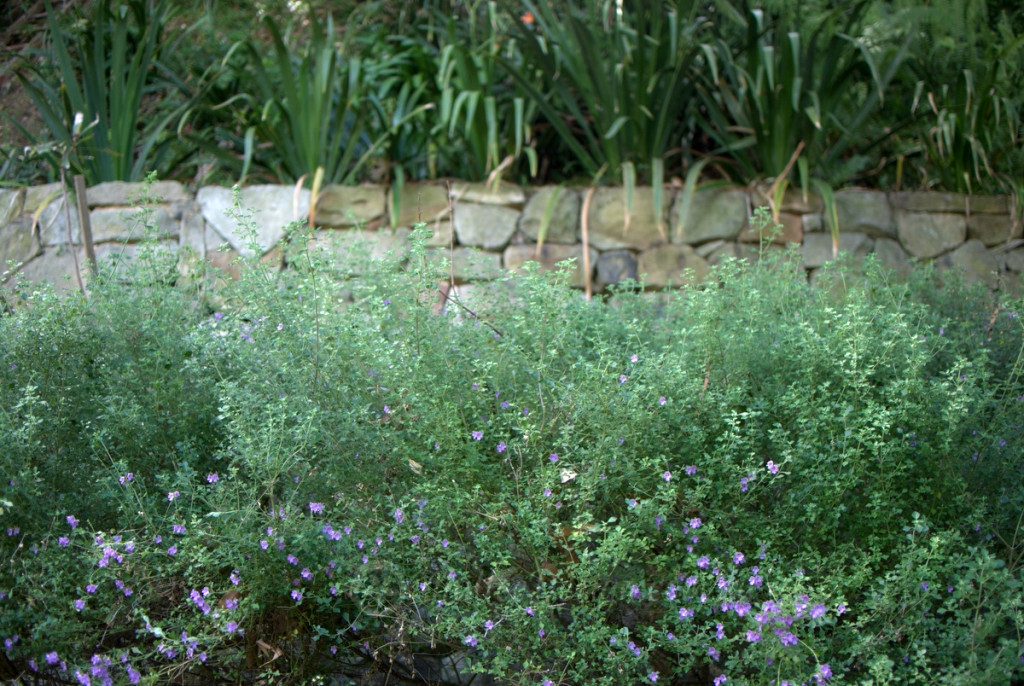 I designed this garden in 2011 please see the following link for more information. http://malleedesign.com.au/portfolio-greenwich-garden-design/  This year what we rejoiced in was the Prostanthera 'Minty' hedges, in the image above you can see the Prostanthera 'Minty' with a row of Moraea robinsoniana behind. The garden is very steeply sloped and has been retained with several sandstone retaining walls.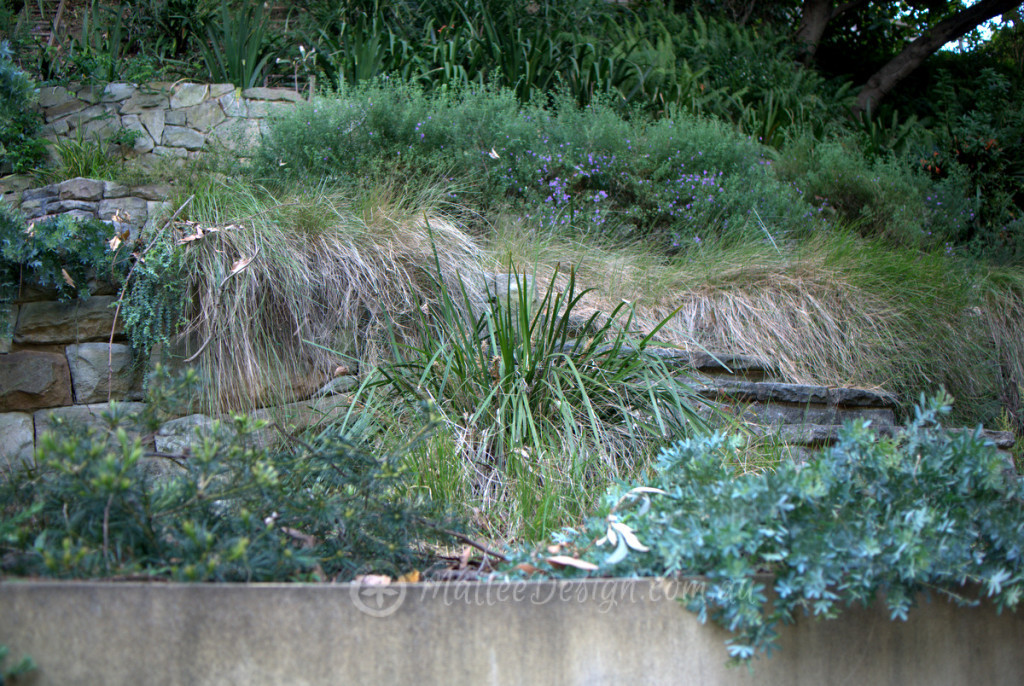 All areas of the garden are quite dry, this is due to the free draining soil caused by the sandstone and also because of the large Eucalyptus on the second level. You can see the enormous trunk in the image below.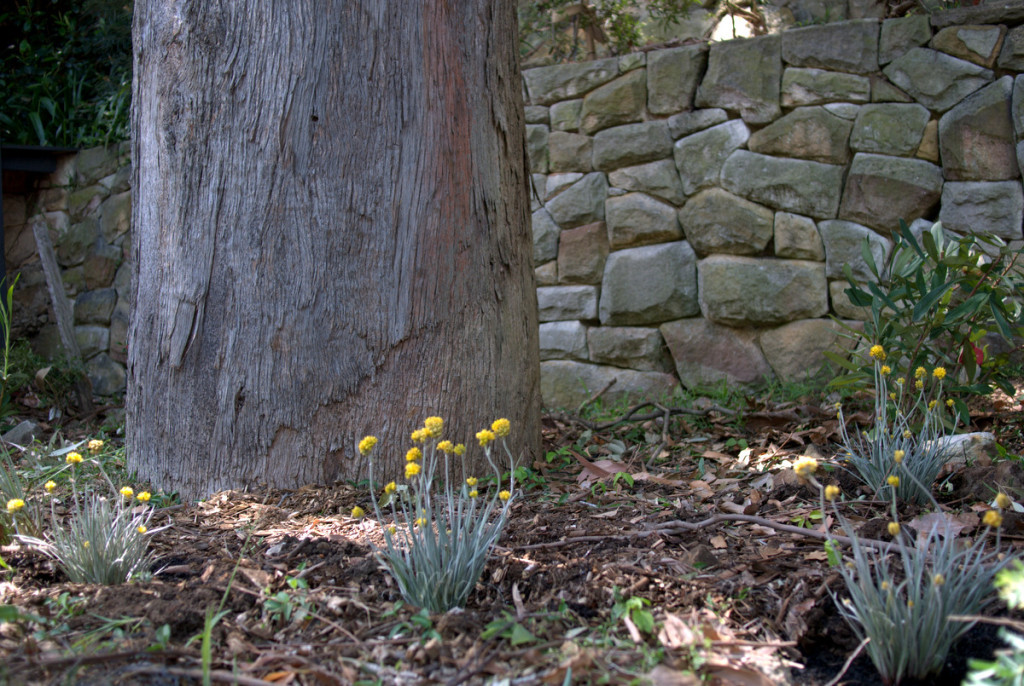 I have planted Conostylis candicans 'Silver Sunrise' at the base of the large tree, we have problems getting many things to grow in this garden bed. Strangley enough it is the white Waratah that has been the happiest here.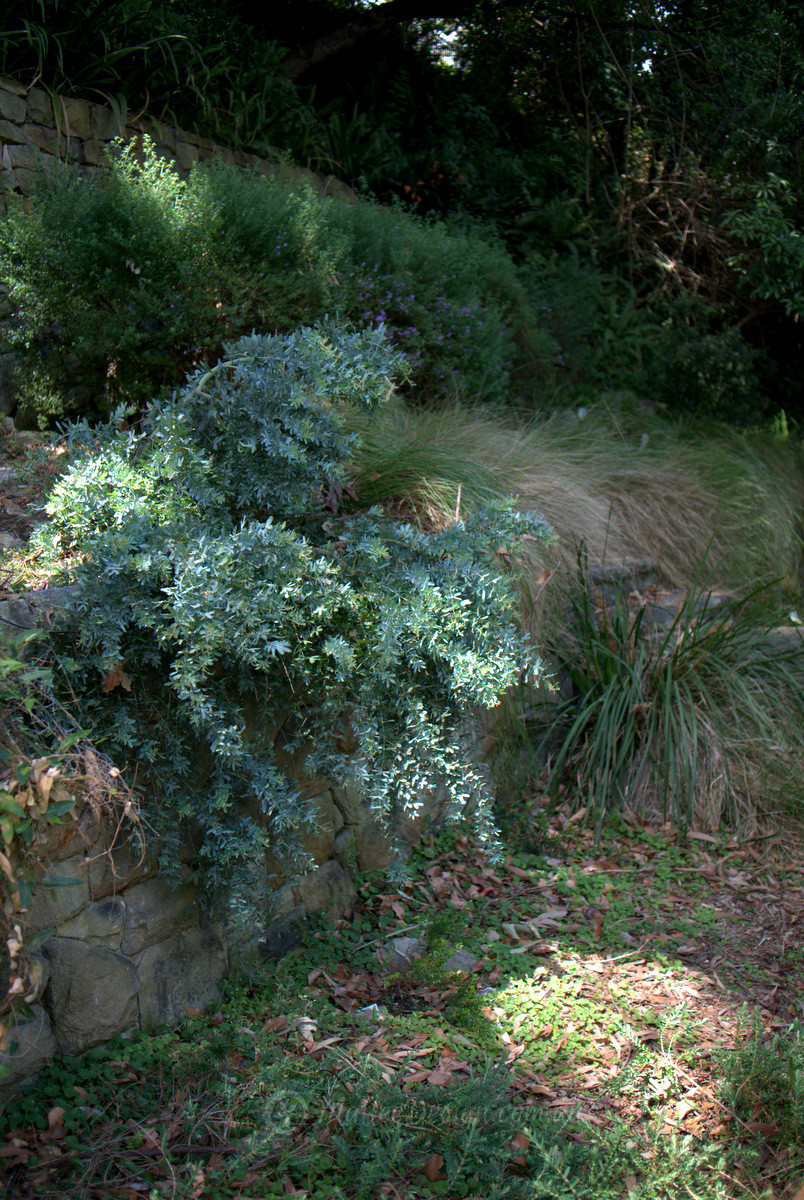 Other plants that have enjoyed the dry shade of this garden are Acacia baileyana prostrate, Poa labillardieri, Moraea robinsoniana and Darwinia citriodora prostrate.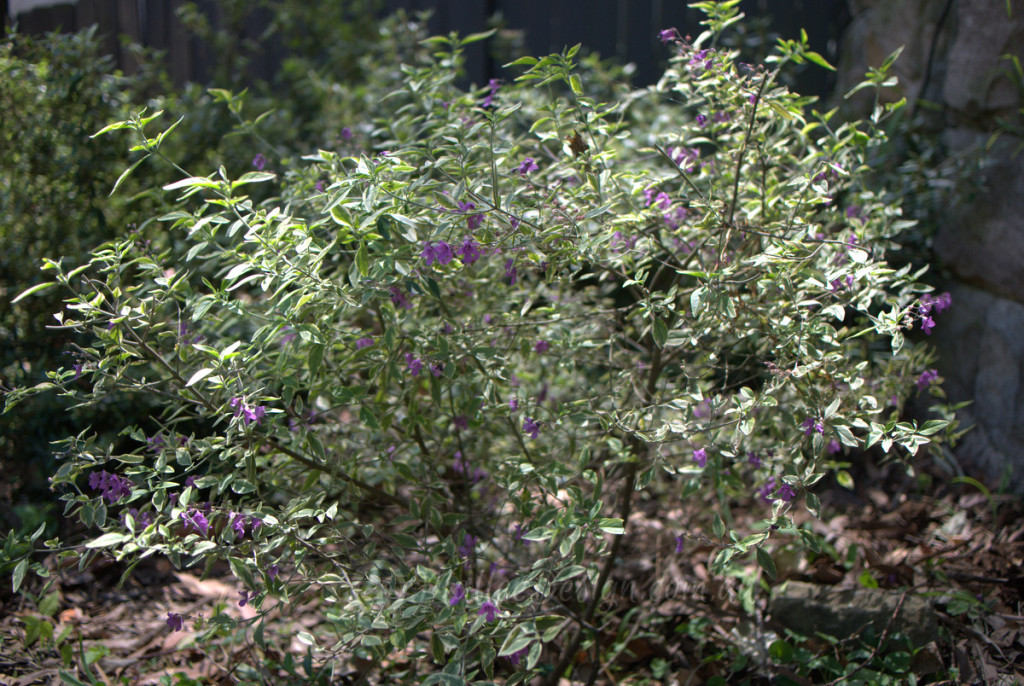 Prostanthera ovalifolia variegate the variegated Mint bush is also growing very happily in the lower bed where there is a little more sun. This is one of the few variegated plants I like, it is useful for lightening up dark corners of the garden whilst also providing a strong minty scent.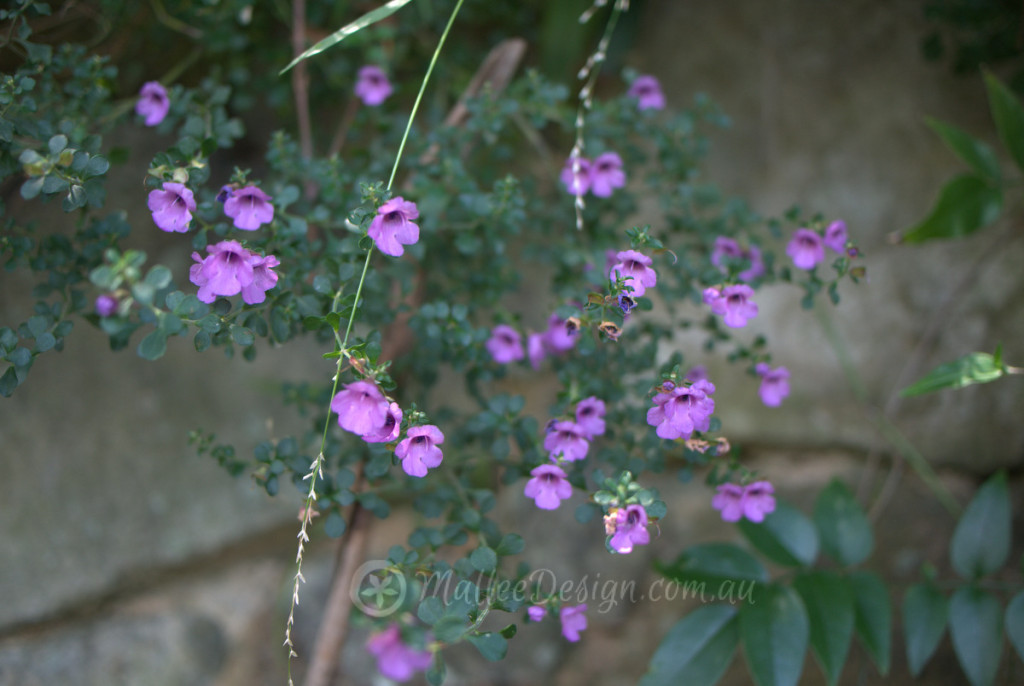 Given the difficult aspect and conditions of the garden I am very impressed with ow well many of the plants are filling out. Growth has been quite slow for some species but what they have lacked in speed they have made up for in their form. Isn't the Acacia baileyana prostrate spectactular?