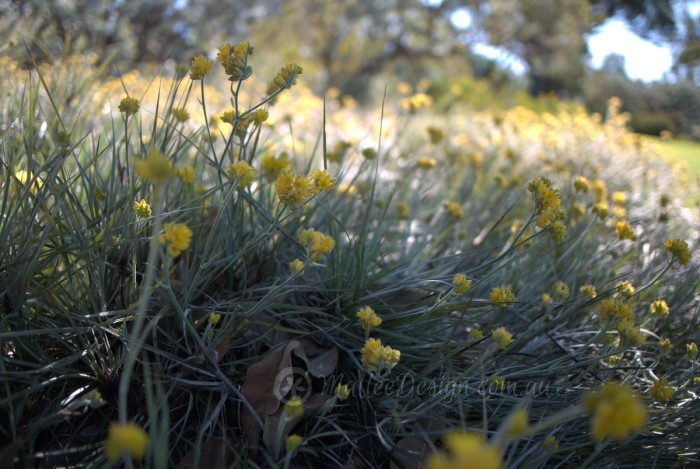 This post is about one of my visits to Kings Park last month, I went twice and still felt as though I hadn't seen everything, however the images I took were mainly of plants that I think can be grown on the east coast of NSW. This blog post is about some of my favourites. The image above is of Conostylis cancans, I saw this plant everywhere in Perth as it is used quite a lot in council plantings but I loved seeing it mass planted in Kings Park.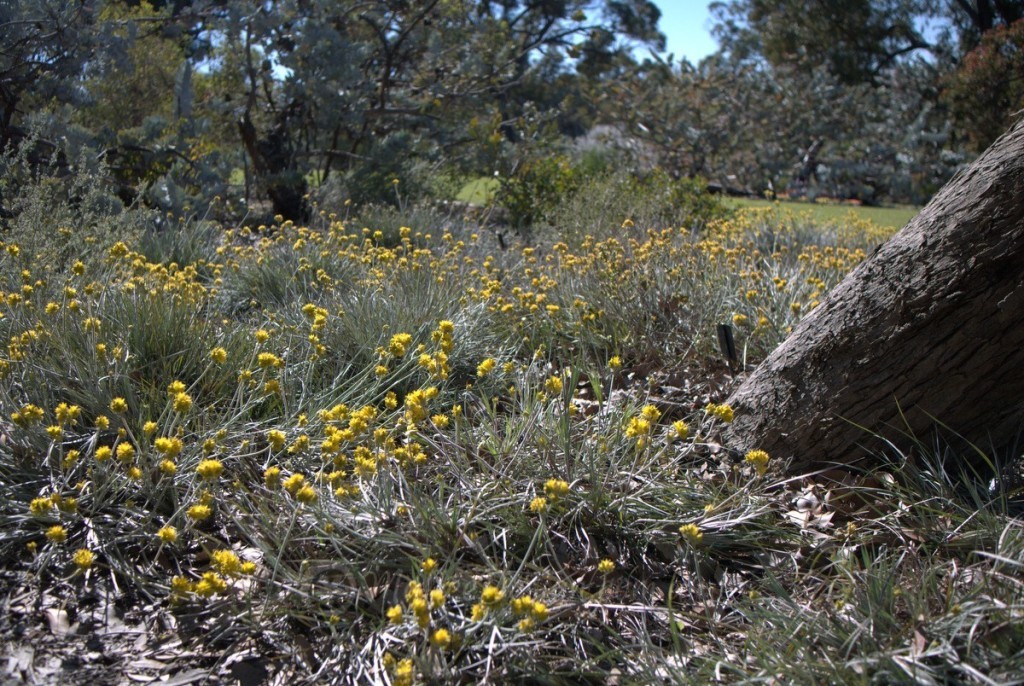 It is so effective to see the striking silver tufts in large groups like this. Conoctylis cancans also has a slightly weeping element which makes it appear slightly soft.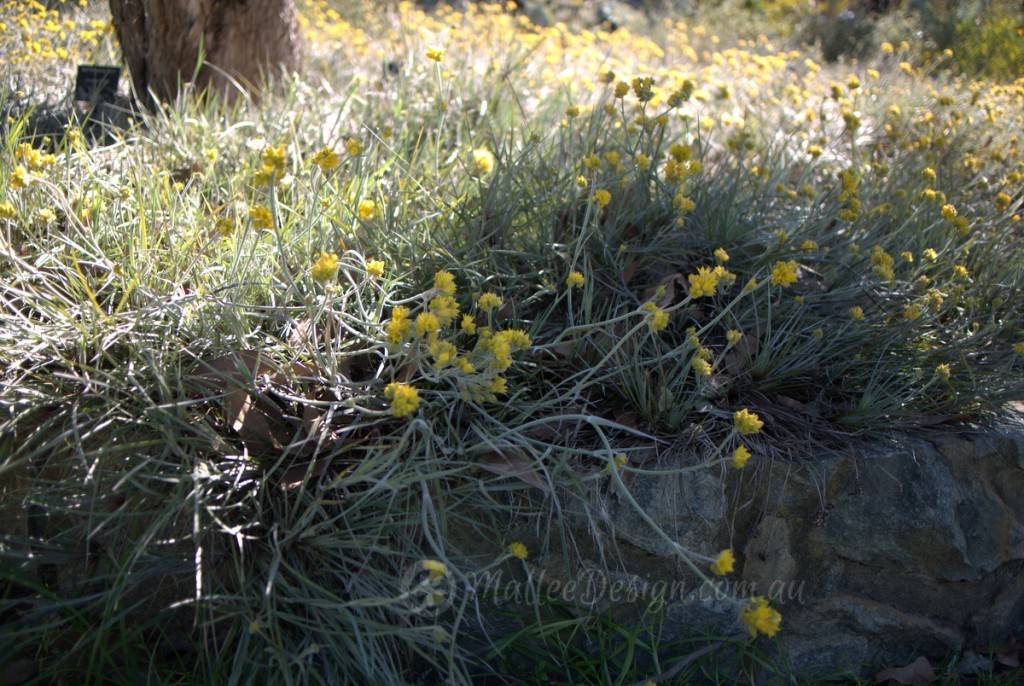 The first plant that really caught my eye were the Guichenotia species, these are planted as under storey plants amongst Baeckea and Thomosia. This area of the garden had such a calm and peaceful air, there were less Pokemon Go players too.
Guichenotia macrantha and ledifolia can both be found growing on the east coast in areas of well drained soil and part shade.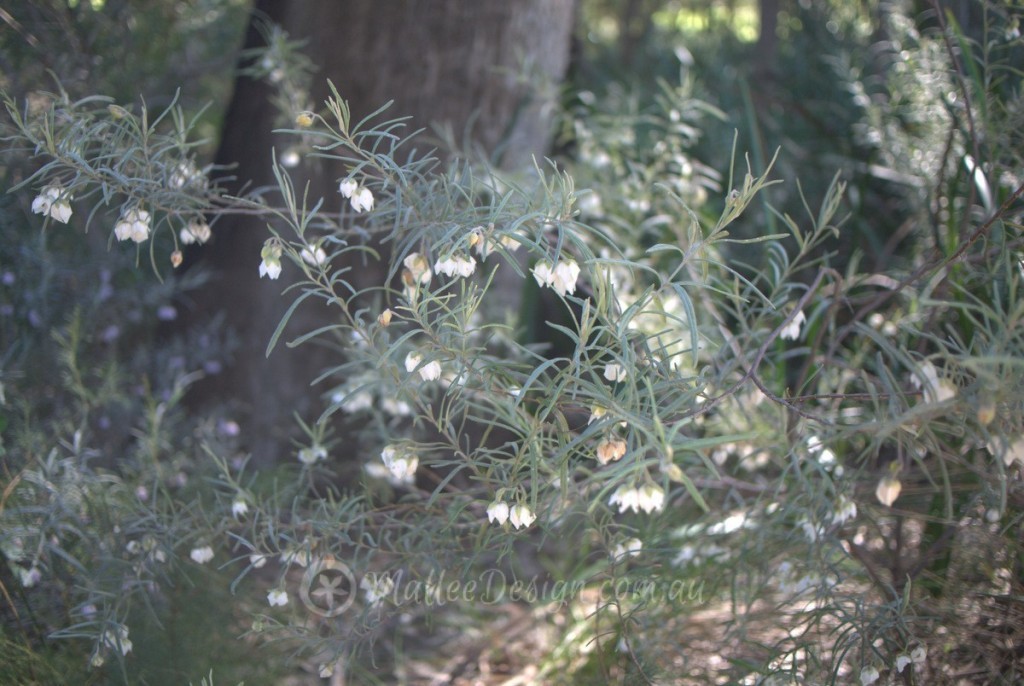 They have a soft weeping appearance and dainty bell shaped flowers that hang in clusters.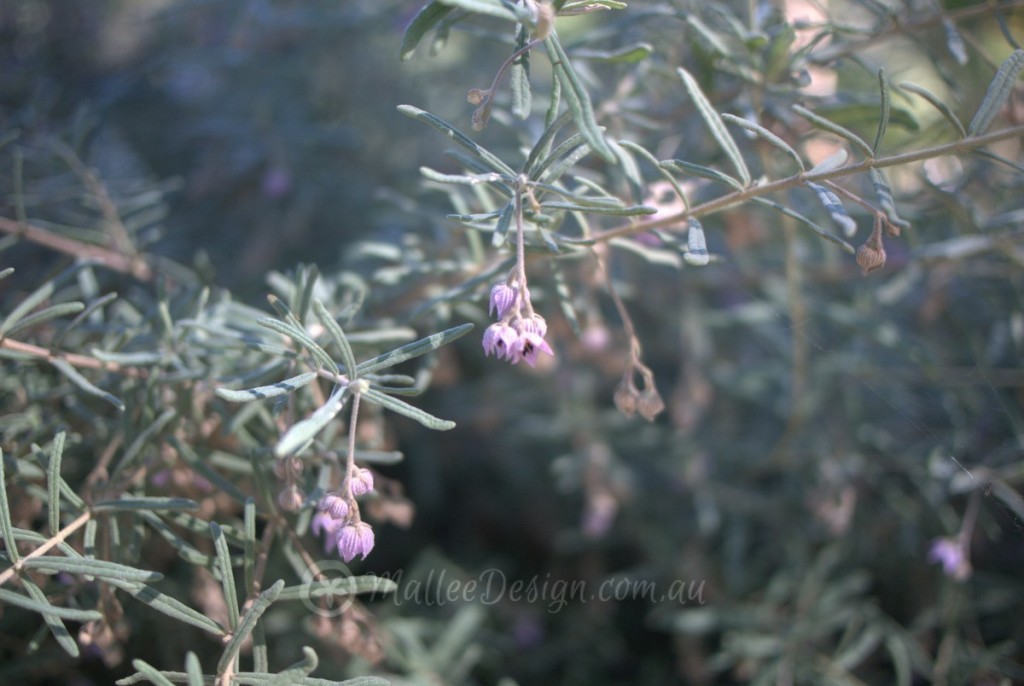 There are about 16 different species of Guichenotia, I think the ones in these images are the large flowering macrantha and the smaller flowering ledifolia. But if anyone can positively ID these images it would be appreciated.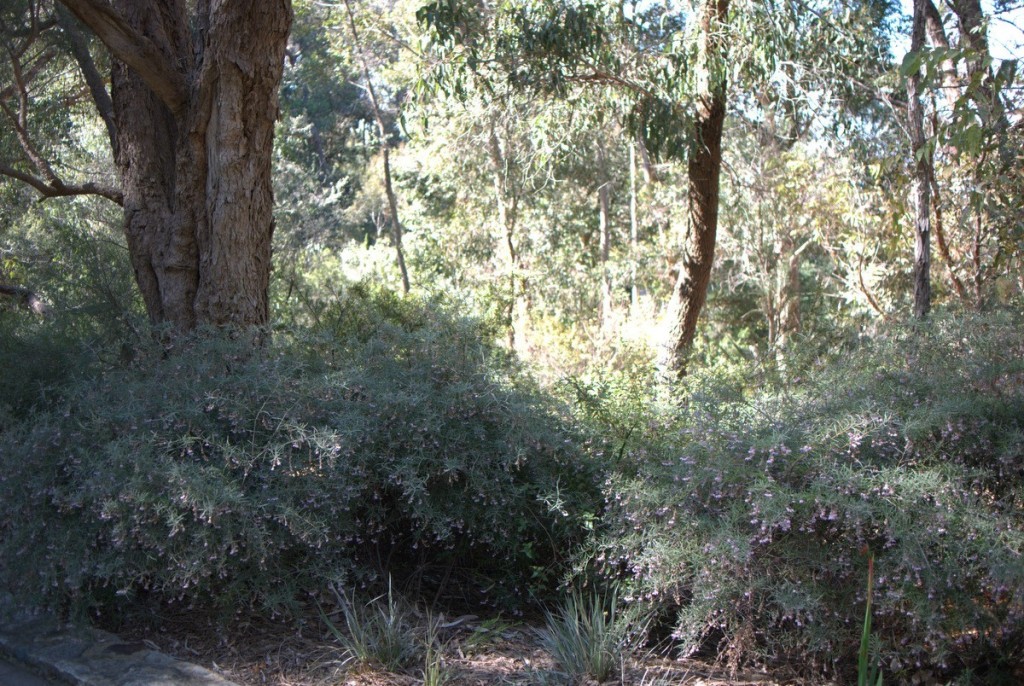 I just loved them! I thought I would be instantly drawn to the striking Grevilleas and Banksias but I think the Guichenotia really stole the show for me.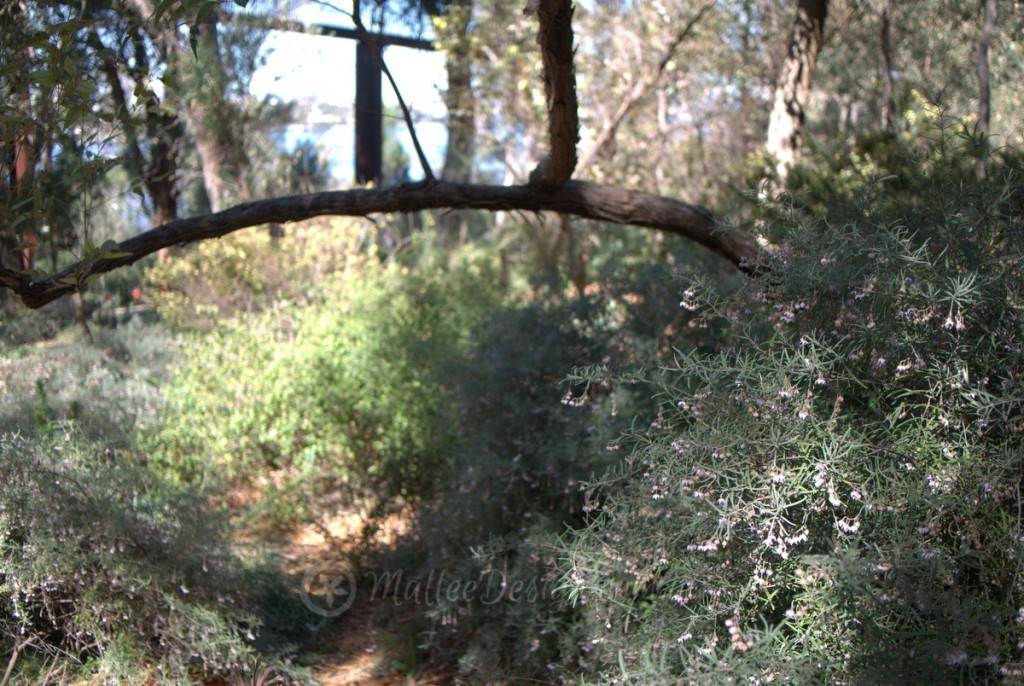 It may have been the thoughtful placement in this particular area of Kings Park, where the show stopping garden beds are not on high rotation but left to fill out and settle.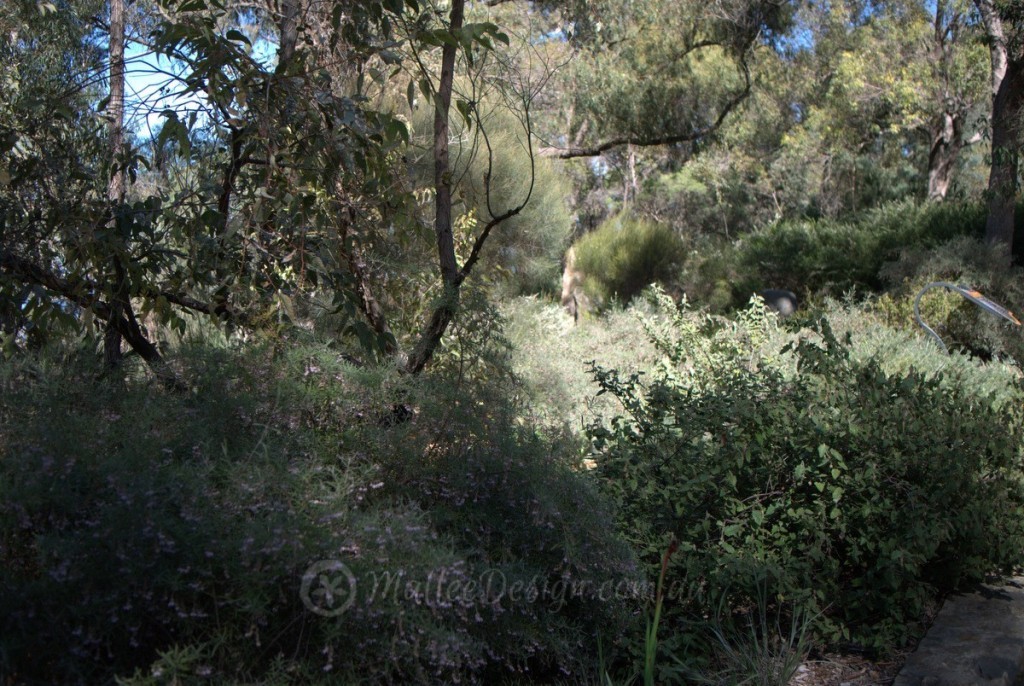 I did take some images of the iconic red and green kangaroo paw Anigozanthos mangles too, but I have no hope of growing these in a garden here so it was more an exercise in trying to take good photos of Kangaroo Paws, which I find incredibly difficult.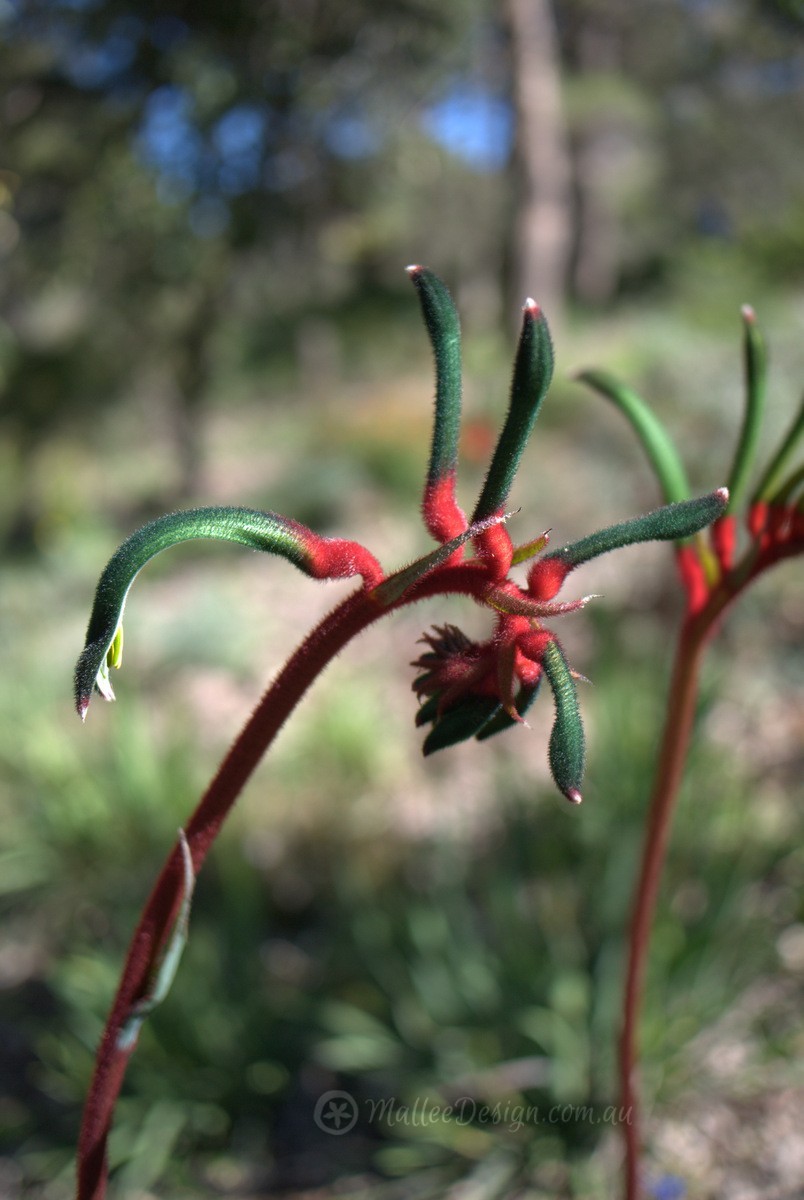 Although they did look lovely mass planted, with their glaucous upright clumping habit.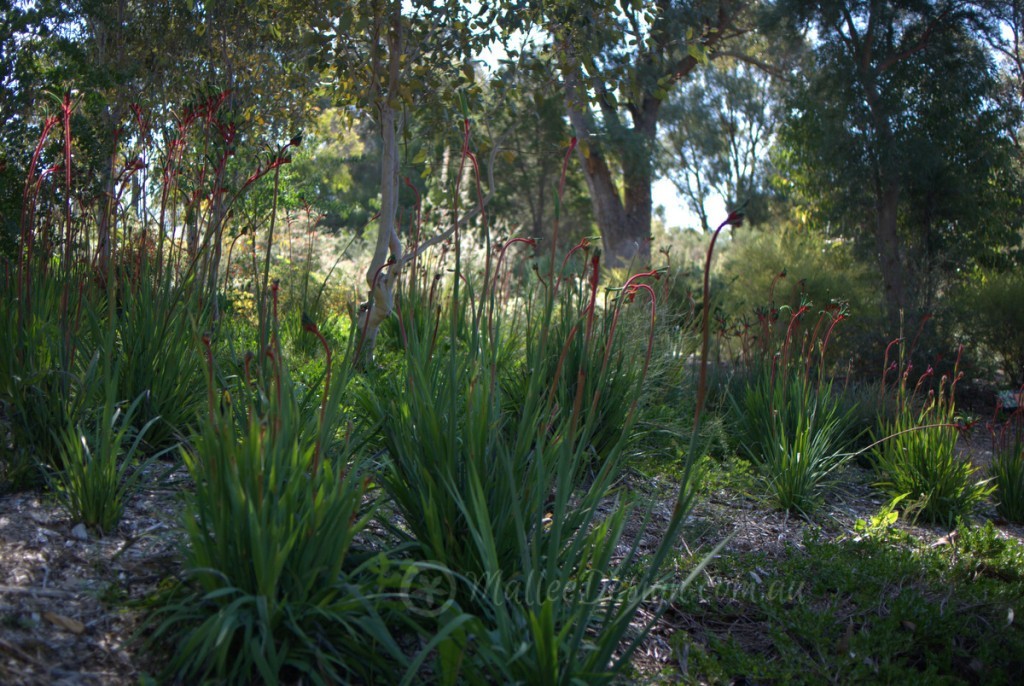 Next up were some excellent examples of how to use Chorizema cordatum in the garden, they just grow so well in the shade its ridiculous! Plus, they're good bird-attracting species because of the insects they attract – what's not to love?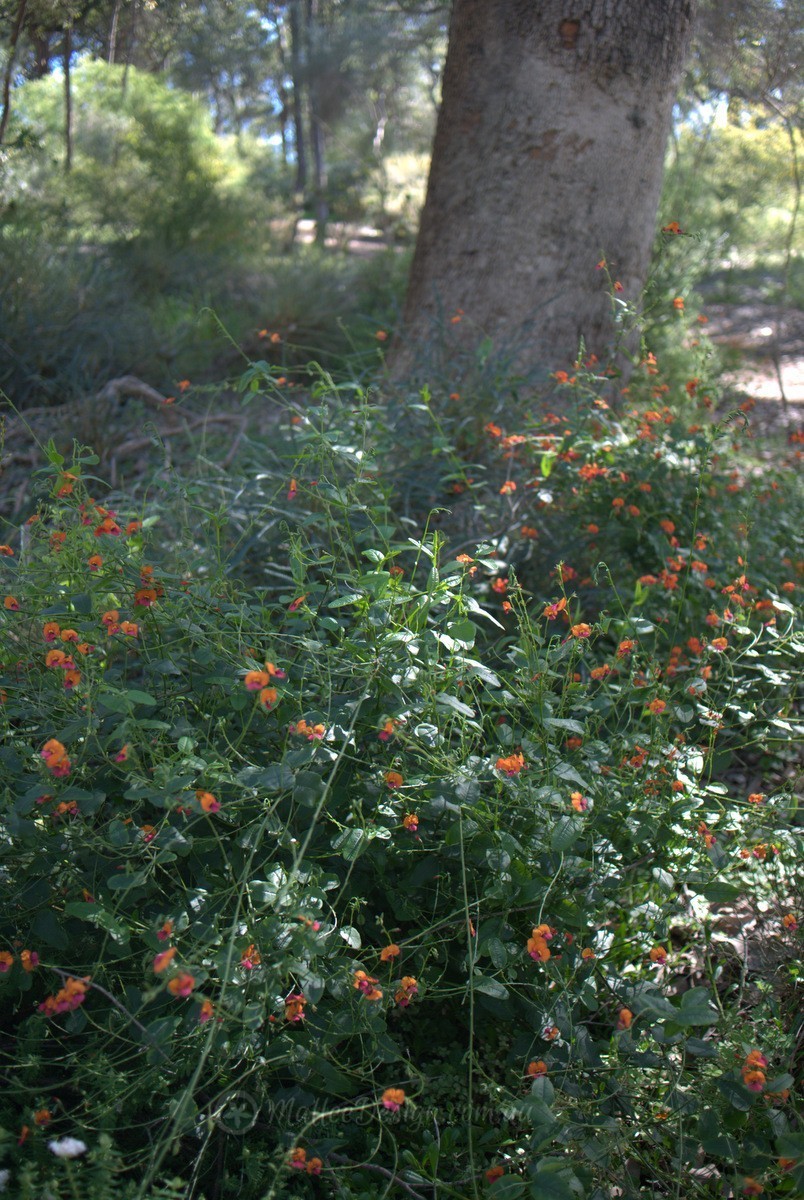 I loved the combination of the Pimelea with the Corizema.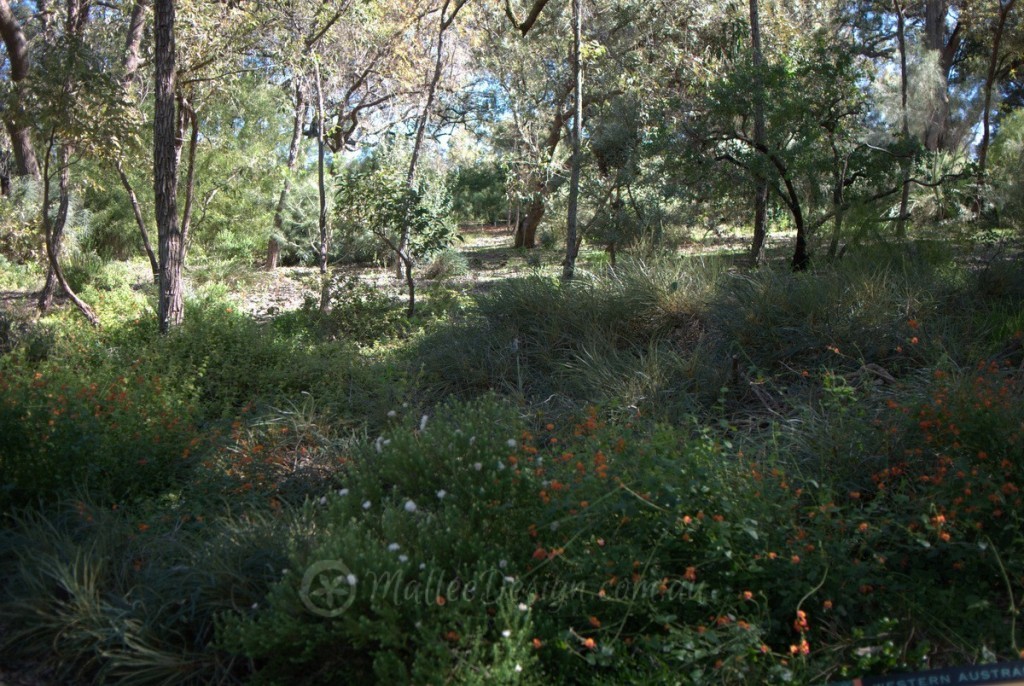 This is a combination I am keep to replicate somewhere in my garden.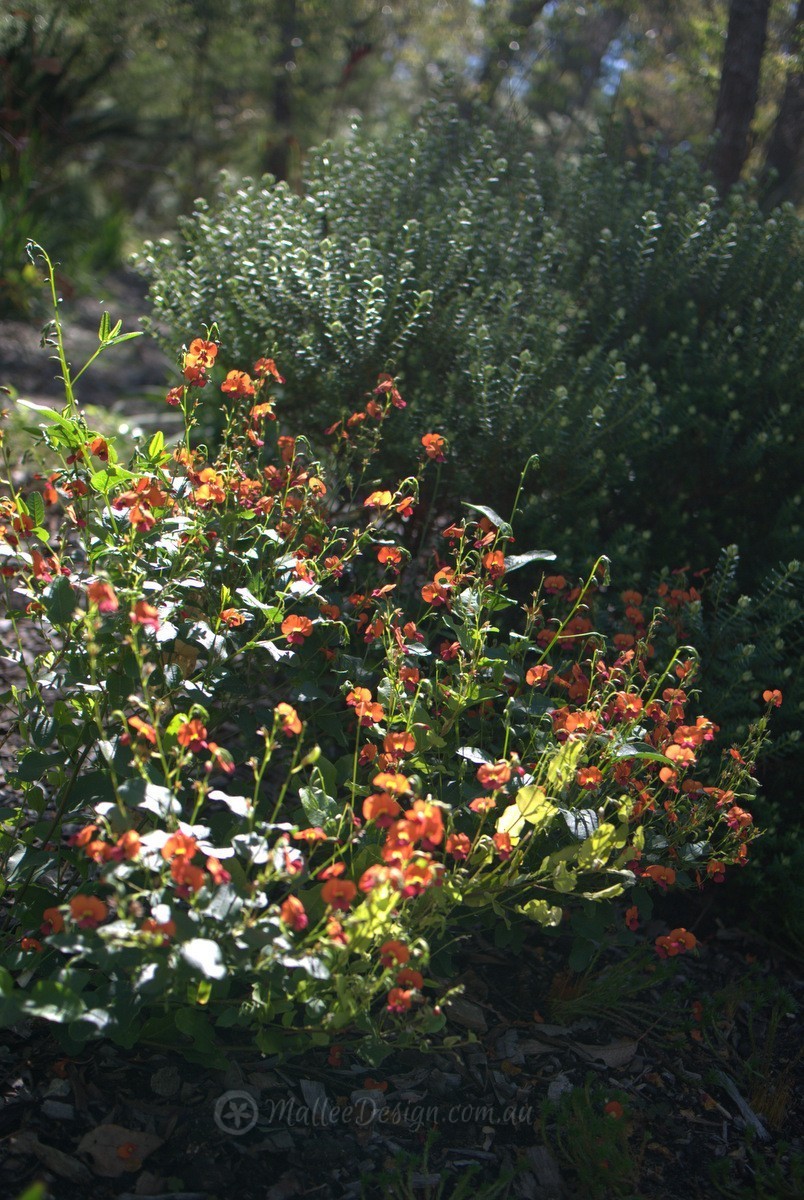 It was really wonderful to see Hypocalymma angustifolium growing happy and healthy, I do see it around Sydney but it usually has a fungal problem or is looking very scraggly.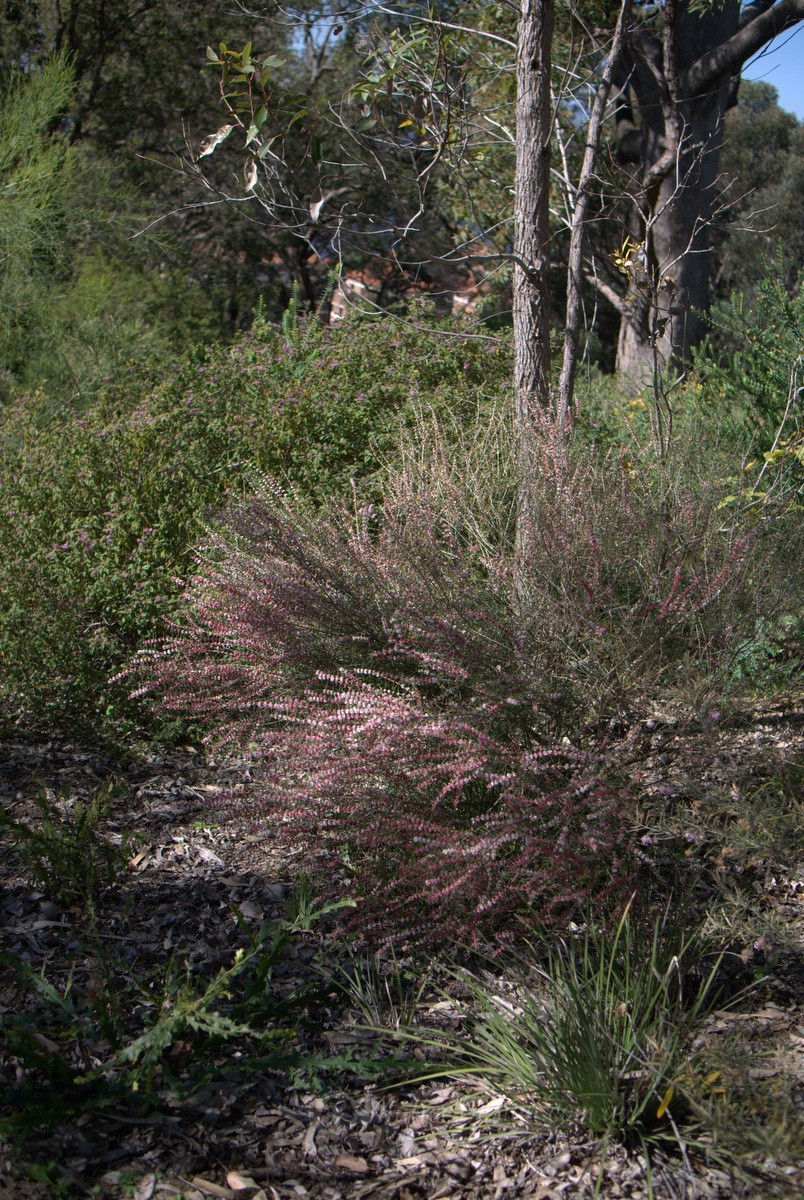 What a gorgeous shrub! also growing as an understory plant in Kings Park, you can't go past that flower 🙂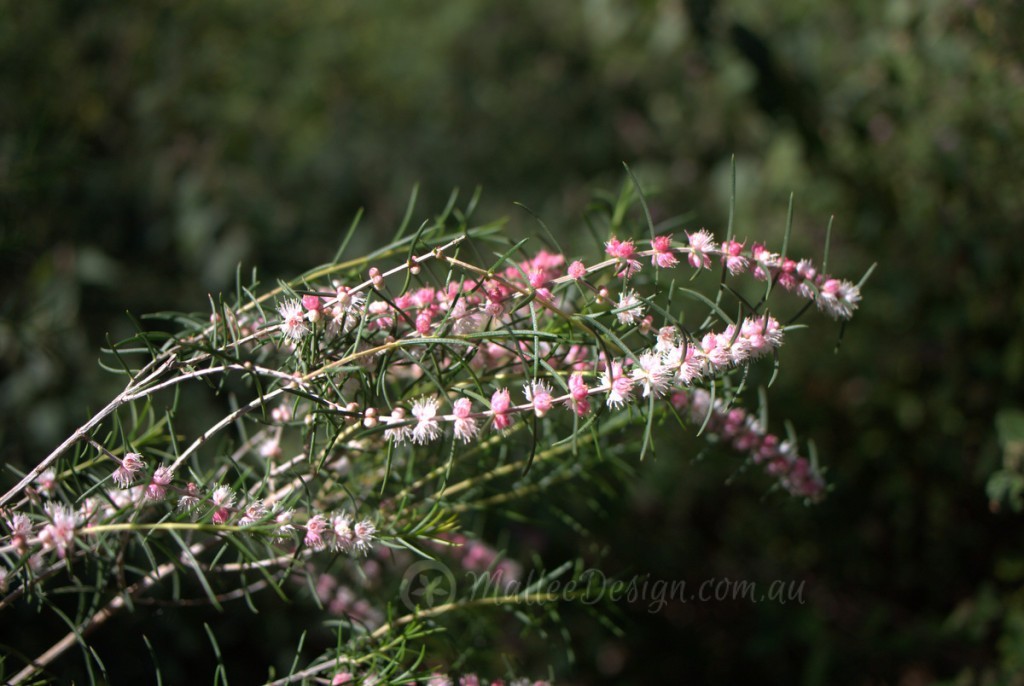 And then of course there were the Mallees!!! I have limited myself to Eucalyptus rameliana in this post, plenty more Eucalytus photos to come in the rest of my trip, this is just the beginning.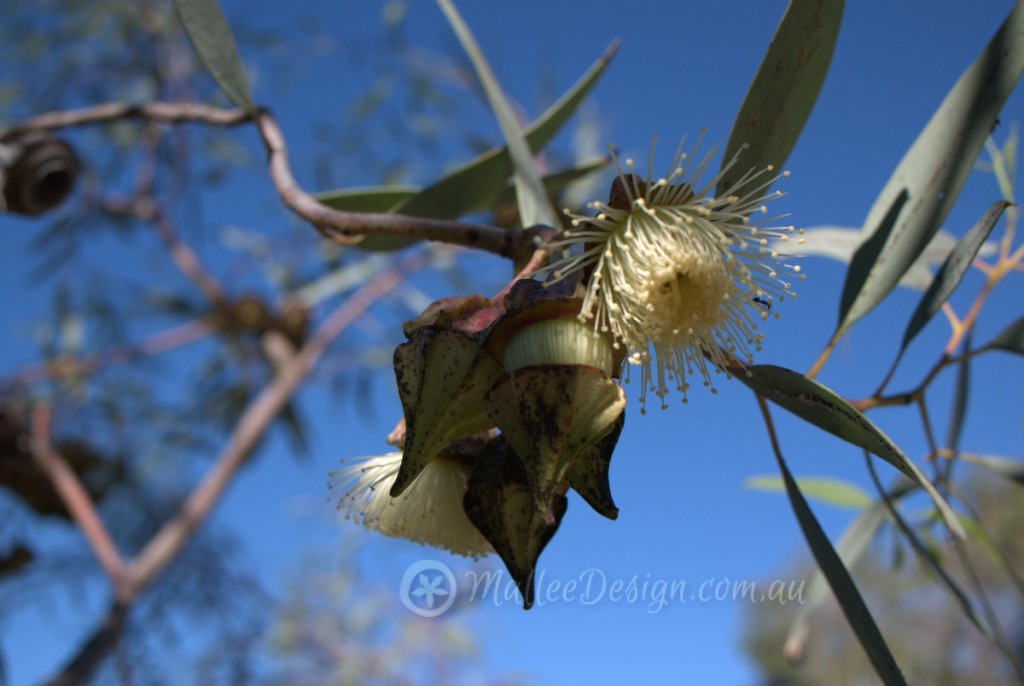 Eucalyptus rameliana produces the most amazing gum nuts, it is native to central Western Australia but I saw it growing a lot as a street tree around Fremantle.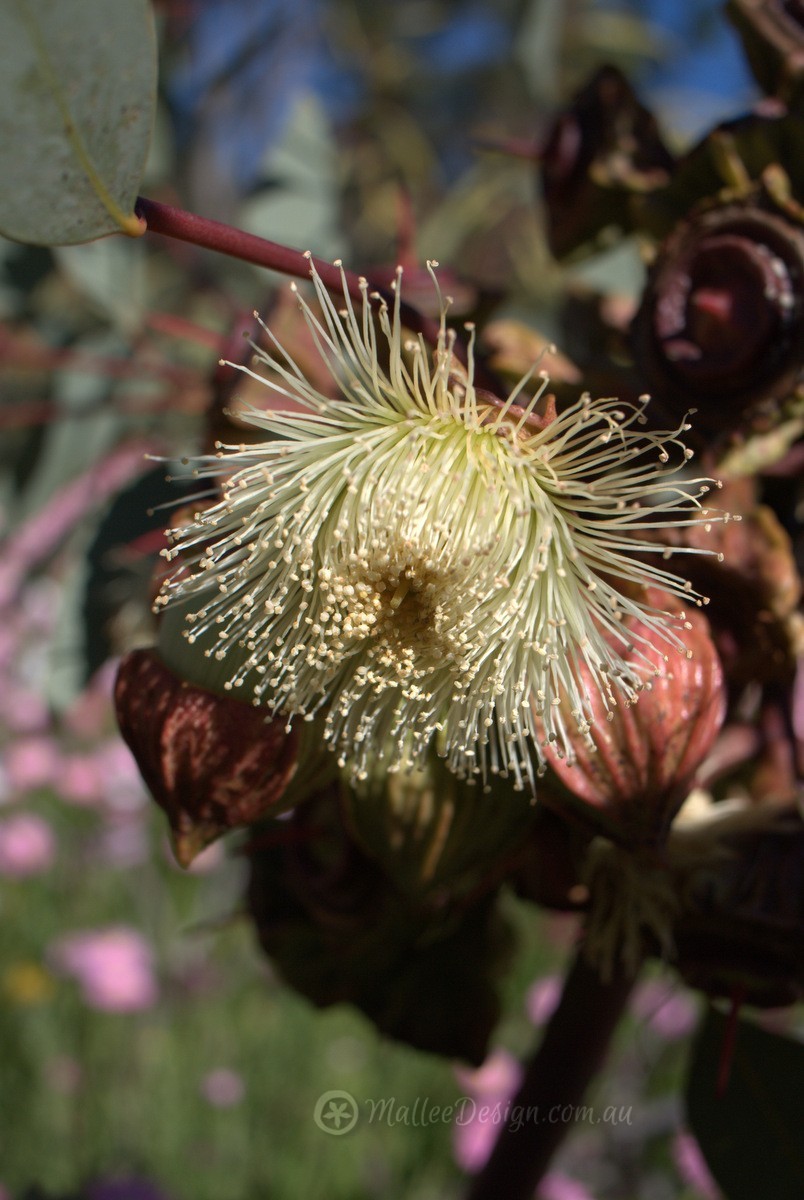 And then there is the pink!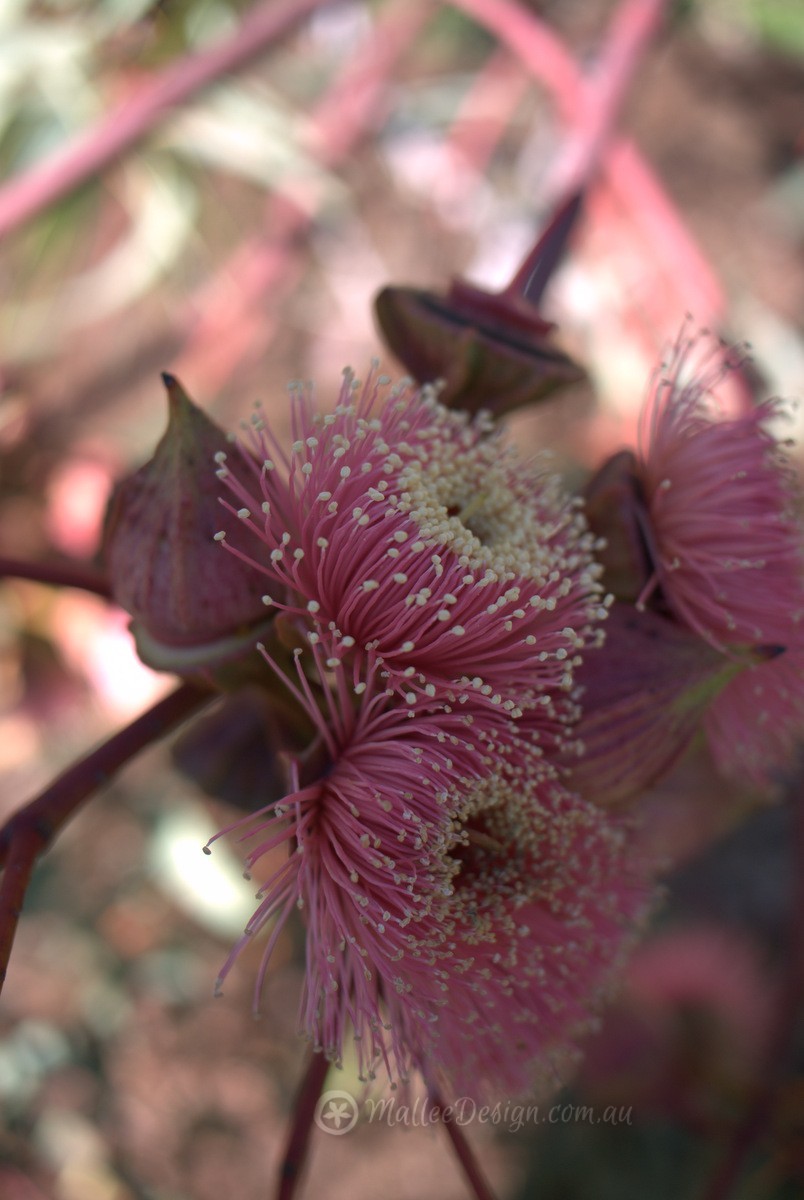 Check out the gum nuts….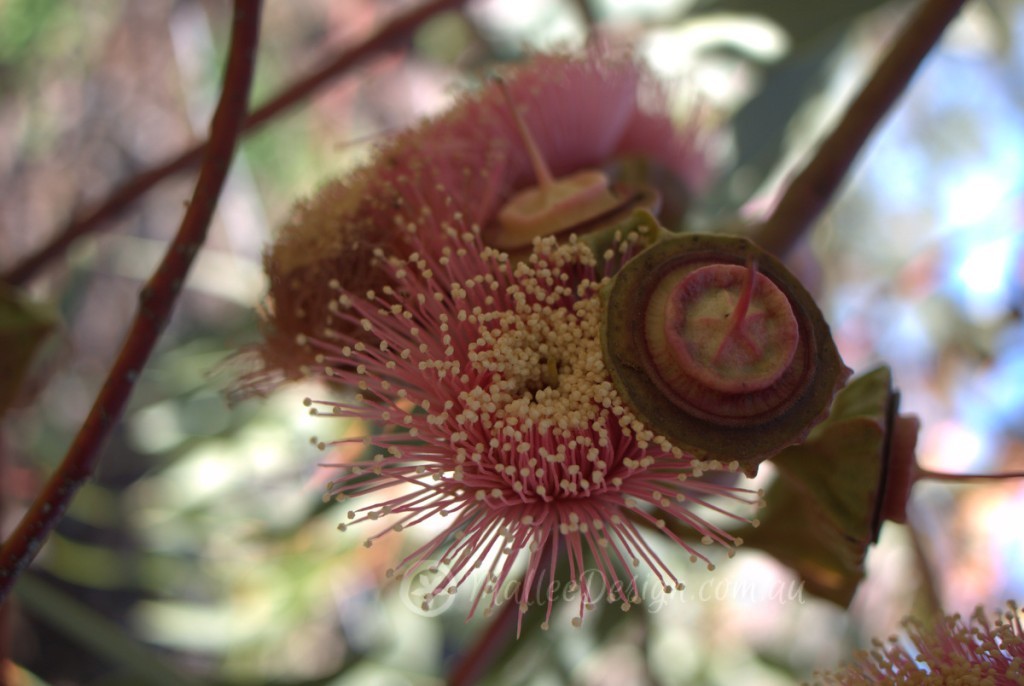 So there you have it, some of my favourites at Kings Park in August, I went back 2 weeks later and different things were in flower. It is an amazing place which I feel I only touched on.