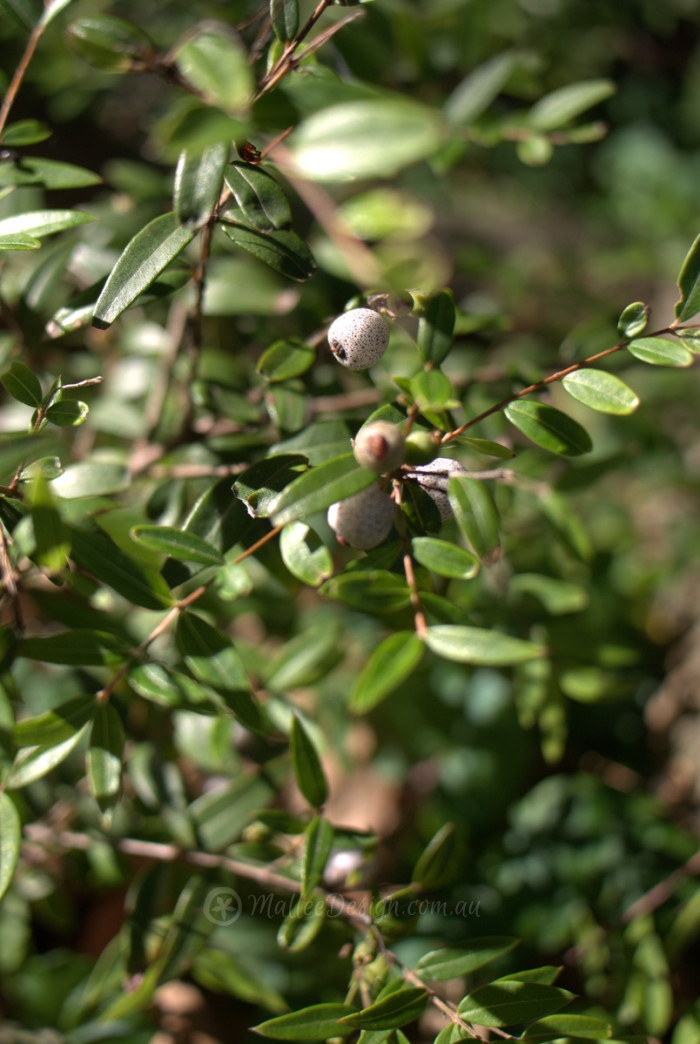 Buttery Blueberry Bush Tucker: Austromyrtus dulcis
Buttery Blueberries is what I think the flavour of the Midyim Berry is, by far the most delicious of the bush tucker I have tried, and also one of the easiest to grow! I have half a dozen plants in my garden and although they are small they are surprisingly productive.My kids love them and will spend hours fossicking for the tiny fruit. We have even made sorbet out of them which was scrumptious, especially with the lilly pilly flavour beside it.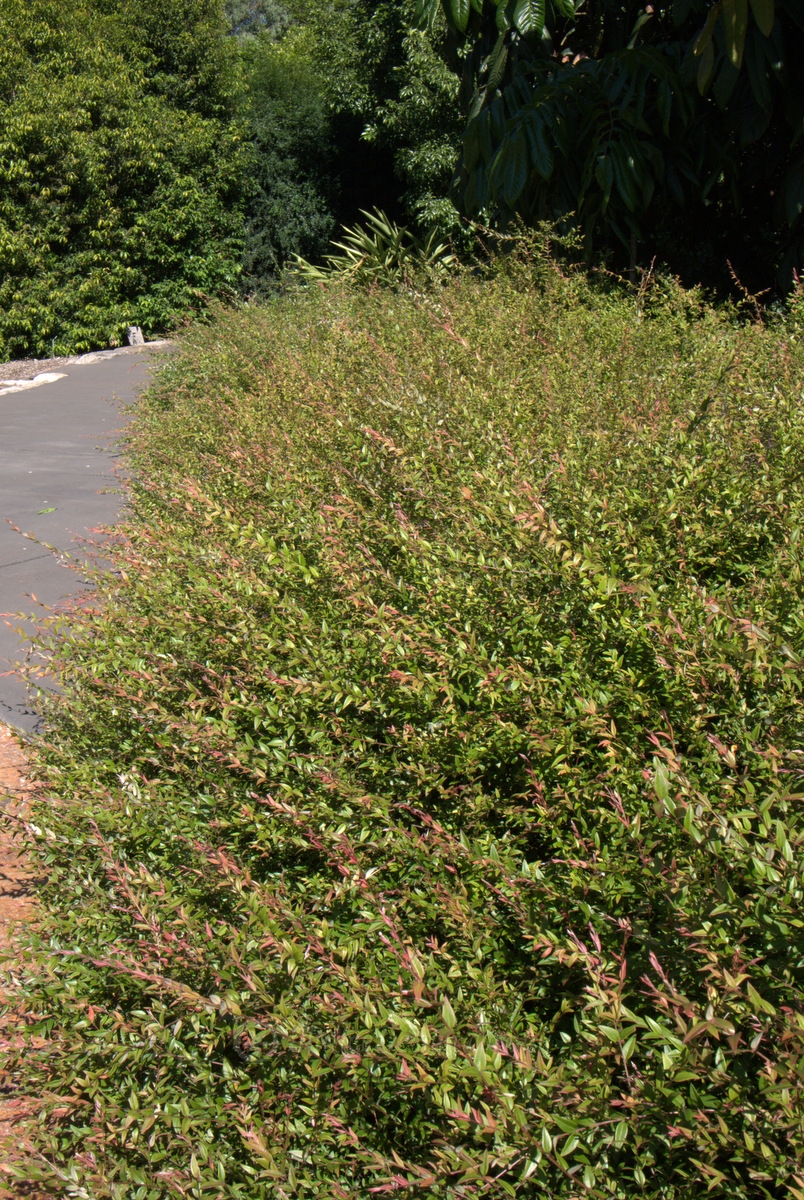 Here you can see Austromyrtus dulcis used as a low hedge or border, it will grow in full sun to part shade, the more sun the thicker it gets. The bright red new growth is another reason for it being such a wonderful addition to the garden, it will layer over itself and become quite thick too. Such a useful plant!
Both the fruits on the bush and the insects attracted to the flowers will bring birds to the garden too. Figbirds, rainforest pigeons, Fruit Doves, and catbirds are among the bird groups and species that are attracting to the Midyim Berry.