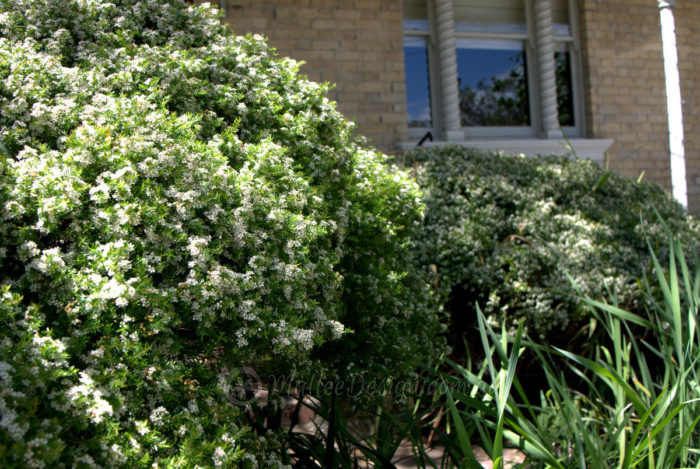 A unique feature: Baeckea virgata Dwarf
I spotted this delightful front garden in Crows Nest a few weeks ago, I loved it for its simplicity, it shows off one of my favourite low mounding plants Baeckea virgata Dwarf perfectly! Baeckea has had a few names changes in recent years, including Babbingtonia and now Sannantha, however there is no other plant quite like it and no matter what its called it will always remain as a unique feature in any garden.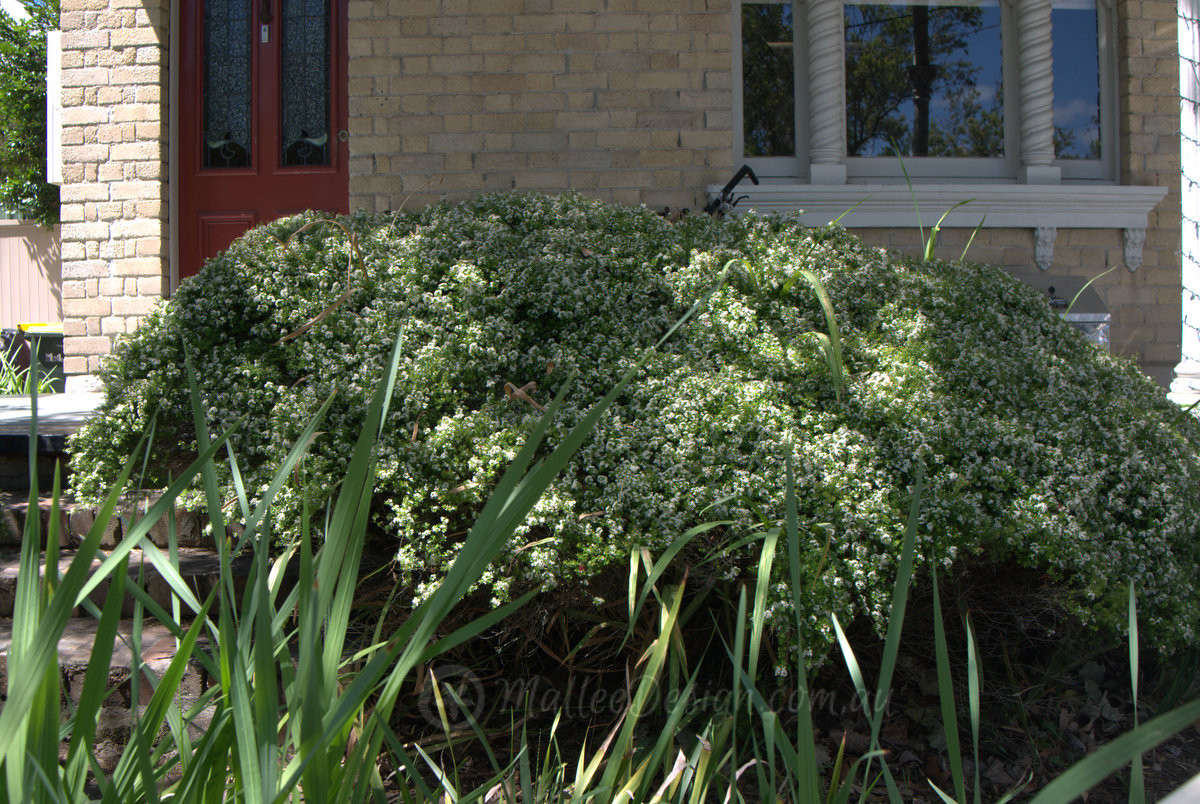 Baeckea virgata Dwarf grows to approximately 1 to 1.5 metres high and around the same wide, this plants label tends to underestimate its size, however it resounds well to heavy pruning if needed.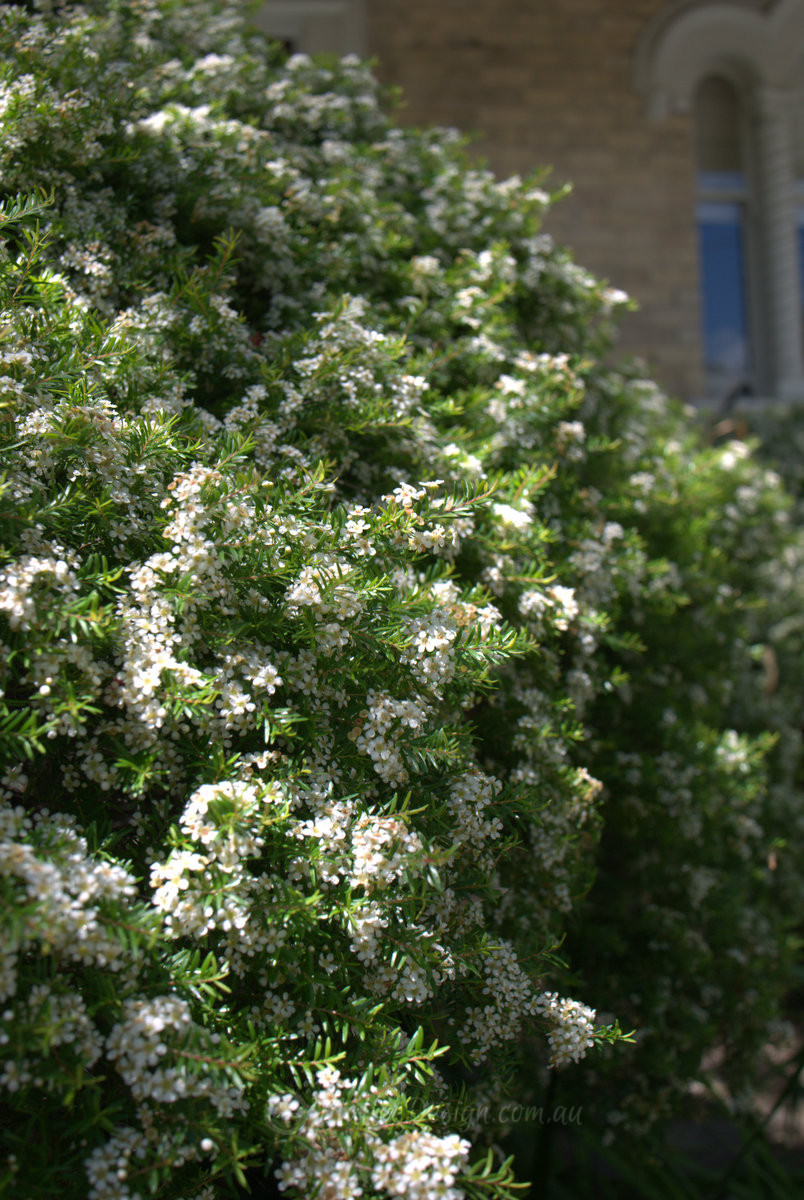 This native shrub will retain its dense mounding habit without any pruning and looks great combined with contrasting weeping shrubs like Acacia 'Mini Cog' or foliage contrast like Westringia 'Smokie'.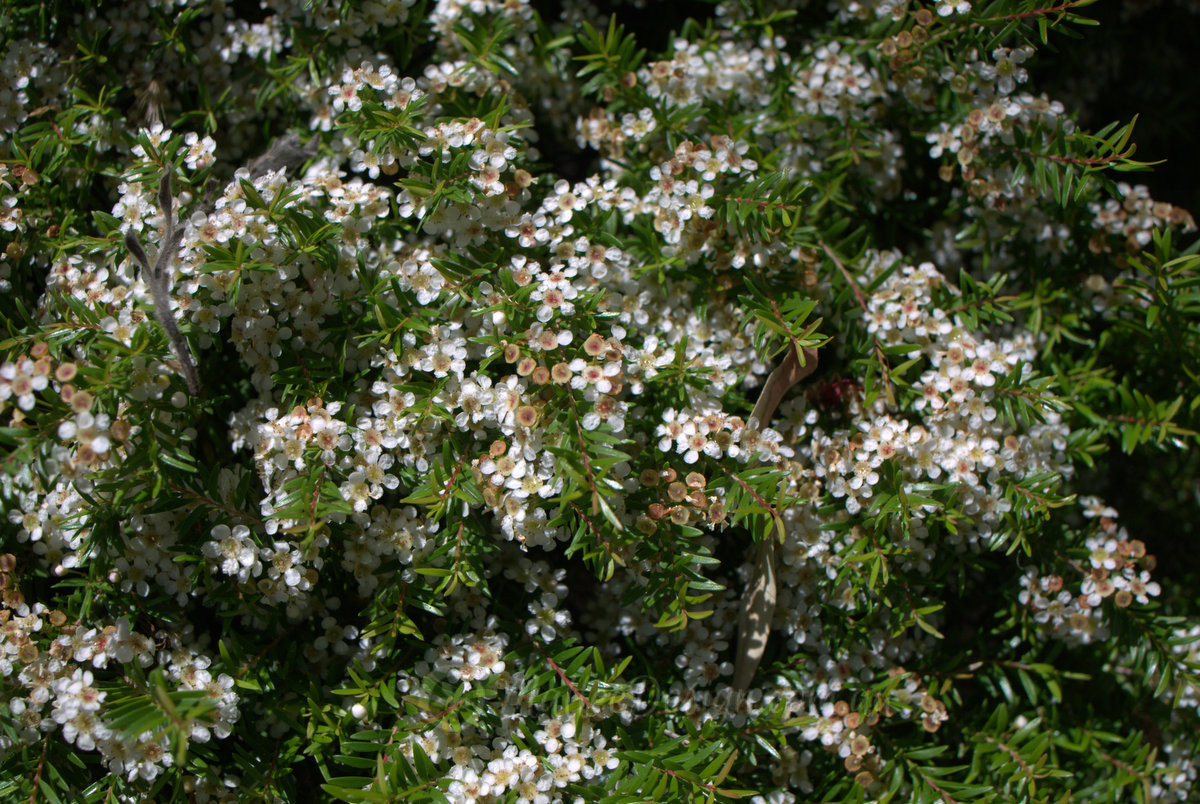 The tiny white flowers appear in early Summer and completely cover the plant, they attracts native bees and butterflies with tier sweet honey scent.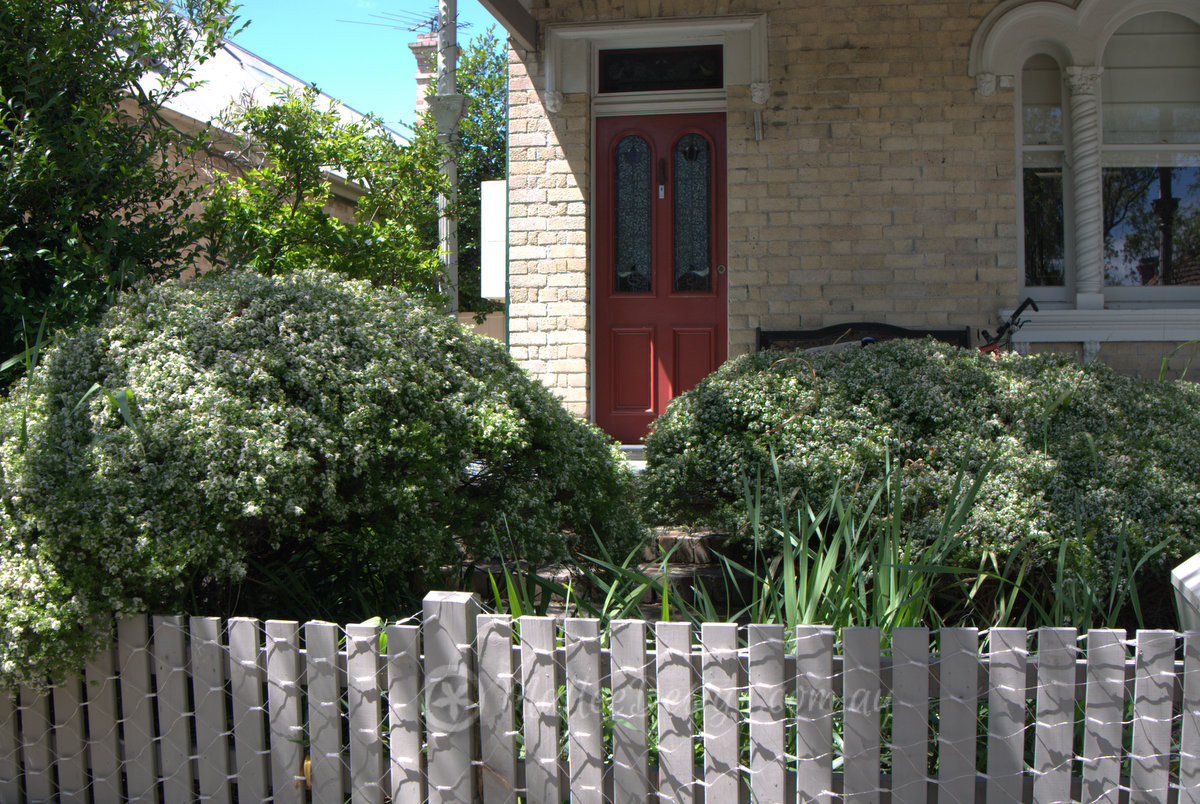 Baeckea virgata Dwarf is quite hardy, it is great for heavier soils and will even tolerate some water logging, once established it is drought tolerant and will also happily grow in light to heavy shade. Its only downfall is that it is a slow growing species and is sometimes susceptible to webbing caterpillars. Overall I like its naturally formal habit and think it looks great as a feature shrub or mass planted into a low hedge or back drop. In the images seen above it makes a lovely low feature hedge to a small inner city front garden.