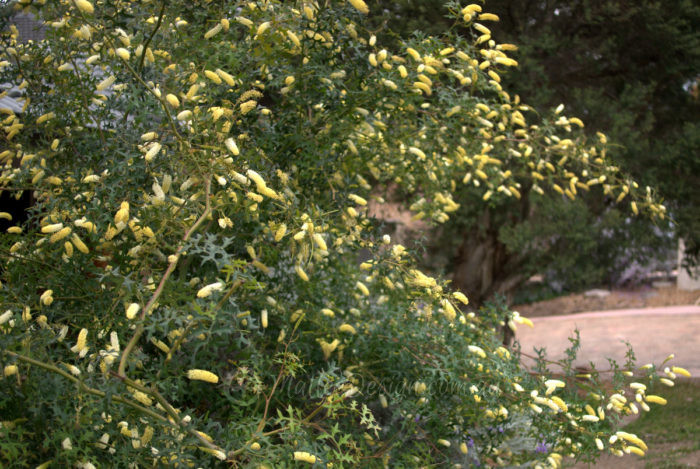 A spikey, perfumed tangle of Grevillea flexuosa
This is a wonderfully messy Grevillea that likes to sprawl all over the place. Its stems literally get tangled in themselves and the leaves are stiff and spikey so they can almost grab onto other plants to hoist themselves towards the sunlight and as its name implies it is so very flexible 😉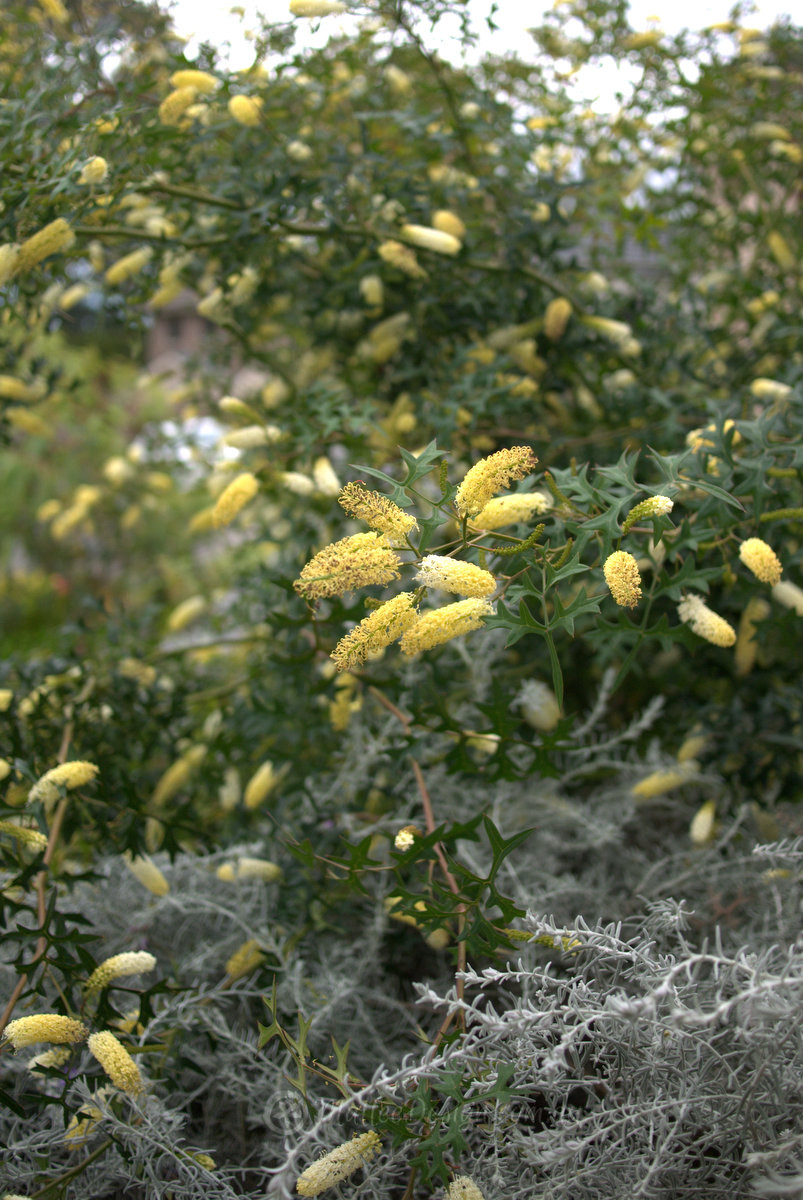 Grevillea flexuosa comes from Western Australia (of course) so it grows best on the east coast when grafted. Its common name is zig zag Grevillea in reference to its unusually shaped leaves. When its not in flower the leaves are a feature enough in the garden especially when the new growth is fringed with bronze.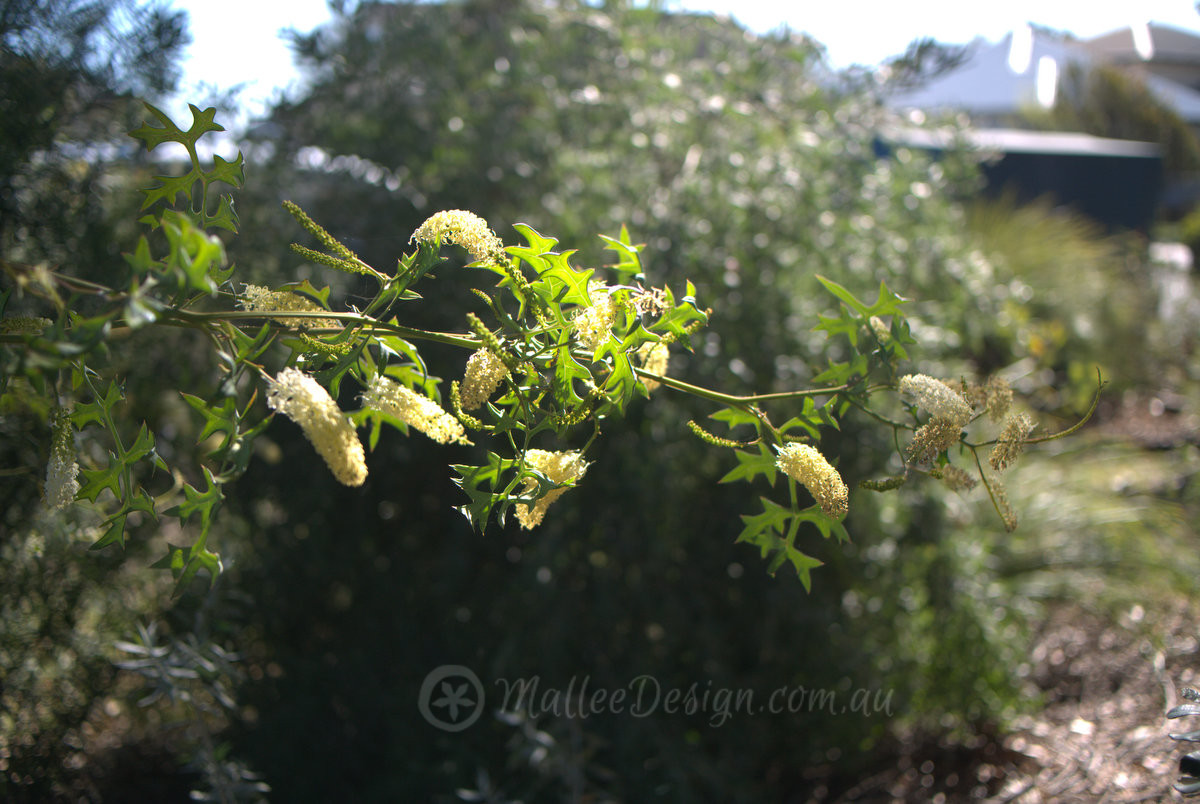 When in flower this Grevillea out does itself, the flowers are not very large but they are perfumed and profuse, attracting plenty of bees and other insects.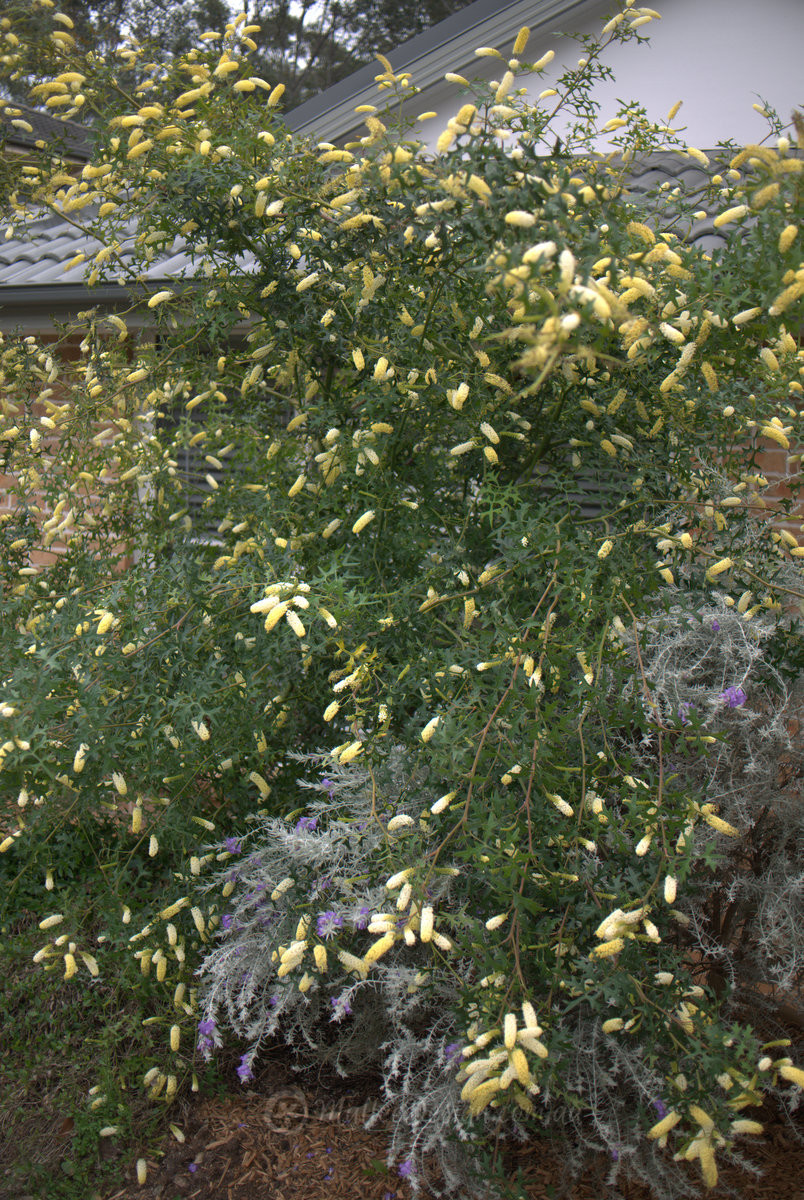 The flowers last from early Spring for several months, and I like to plant this Grevillea where the scent can be smelt regularly, near a front or rear door or a window which is often open.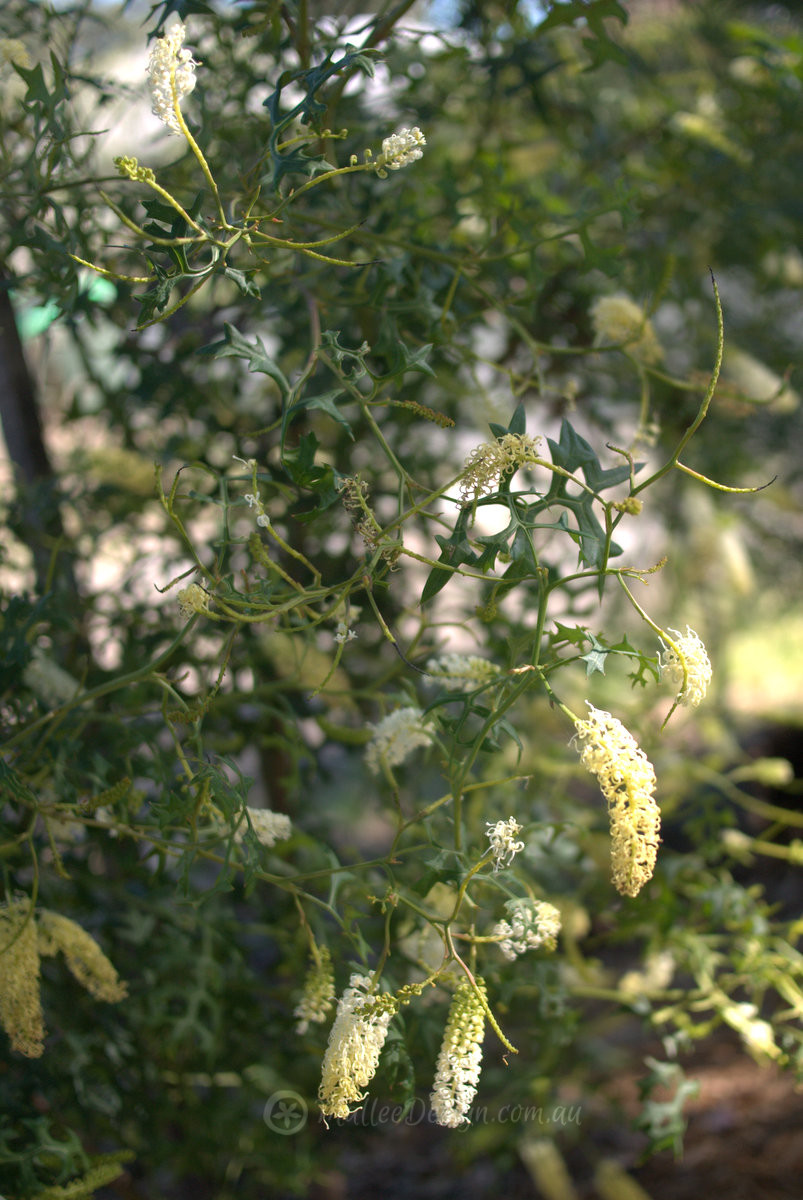 Overall I would describe Grevillea flexuosa Grafted as a weeping shrubs, it reaches 2 to 3 metres in width with its elegant, arching branches.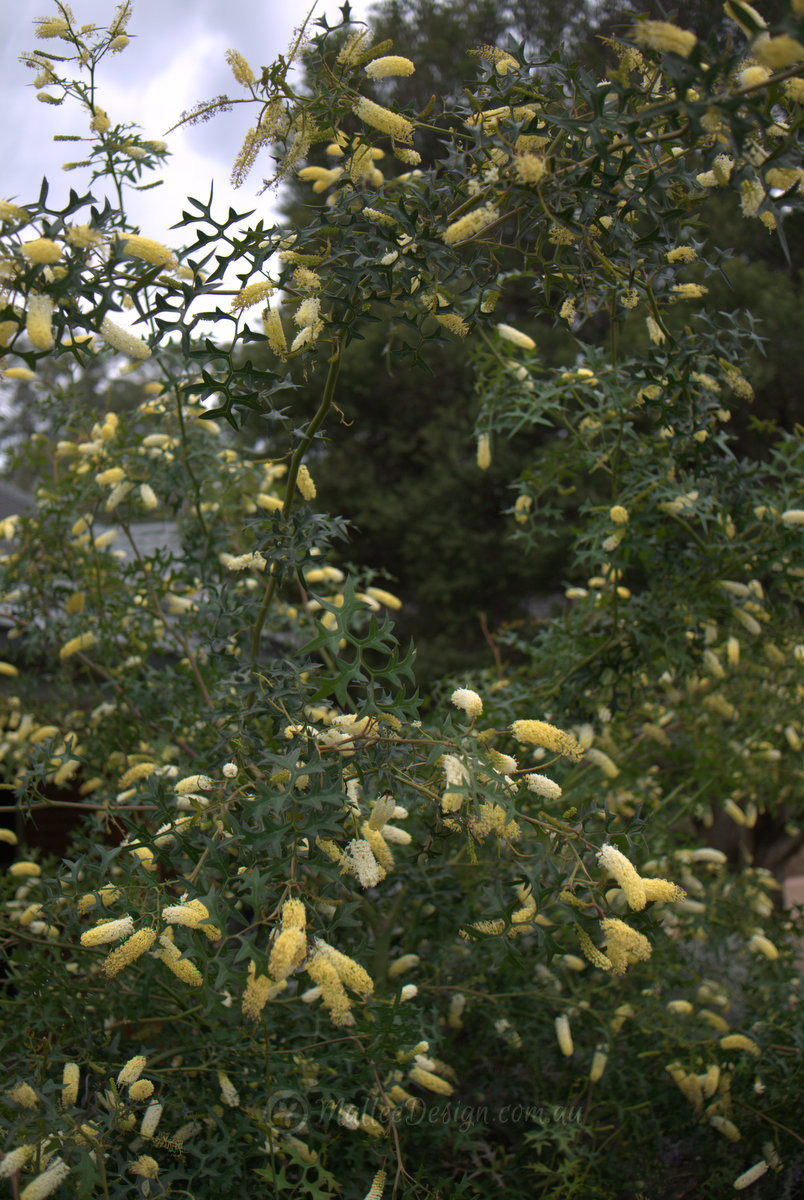 It is not softly weeping, the chunky leaves give it great contrast in a garden bed and it looks lovely pruned to keep it dense if needed for screening or unpruned and open so you can appreciate its bold form.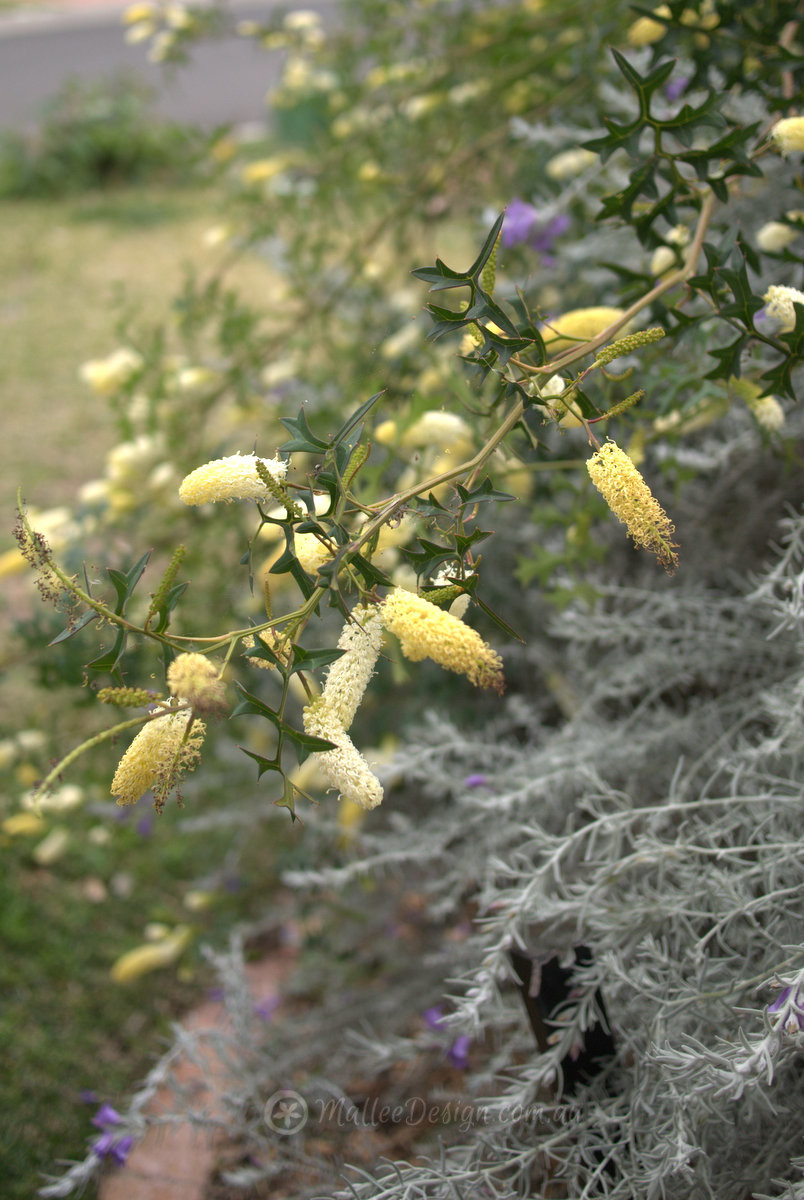 I also love this Grevillea for its ability not to look like a regular Grevillea, I have one in my front garden and when it is in flower people think it is a Wattle and when it is not in flower they think it is an exotic shrub species 😆 this can make it an excellent inclusion into a mixed garden with both native plants and exotic species.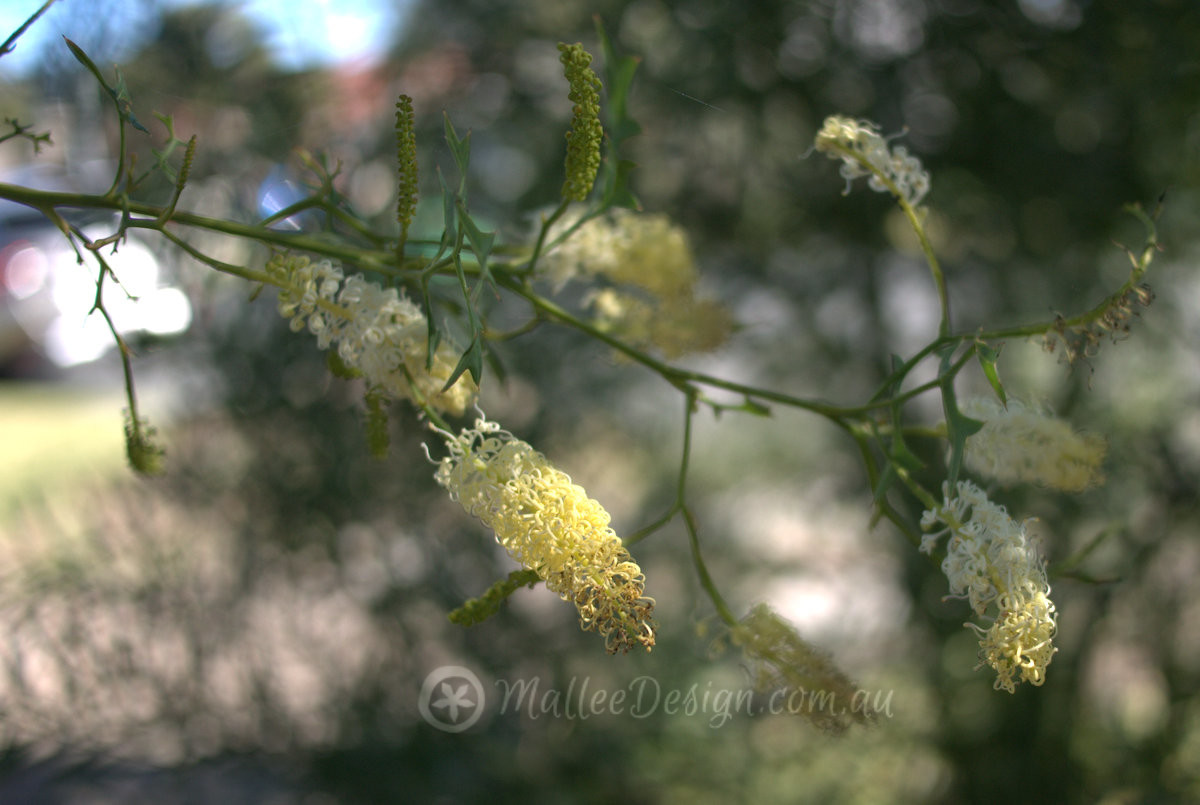 So if you are needing something for the bees, habitat for small birds, scent or a wow factor this Grafted Grevillea makes a very special addition if you don't mind the scruffy look 😉