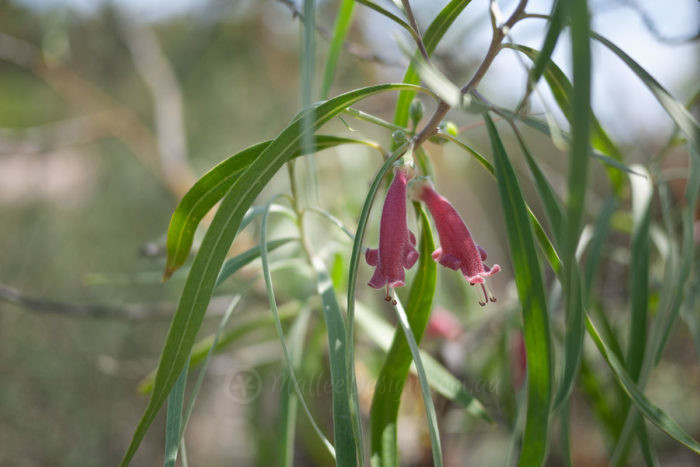 The small tree Emu Bush: Eremophila longifolia
This is another Emu Bush to add to my database, Eremophila longifolia is classically not so bushy in habit but more upright and weeping.
I think it makes a lovely small feature tree with its long, droopy leaves and clusters of pink bell flowers. It can be pruned into other shapes if needed but the specimen in the image below has been left and was actually acting as a shade tree to a seat next to it.
Eremophila longifolia can grow anywhere from 4 to 8 metres high and can be found all over Australia in our arid zones. To grow it in tropical or sub-tropical climates it is best grafted onto Myoporum species, which are disease resistant and better suited to humidity and heavier soils.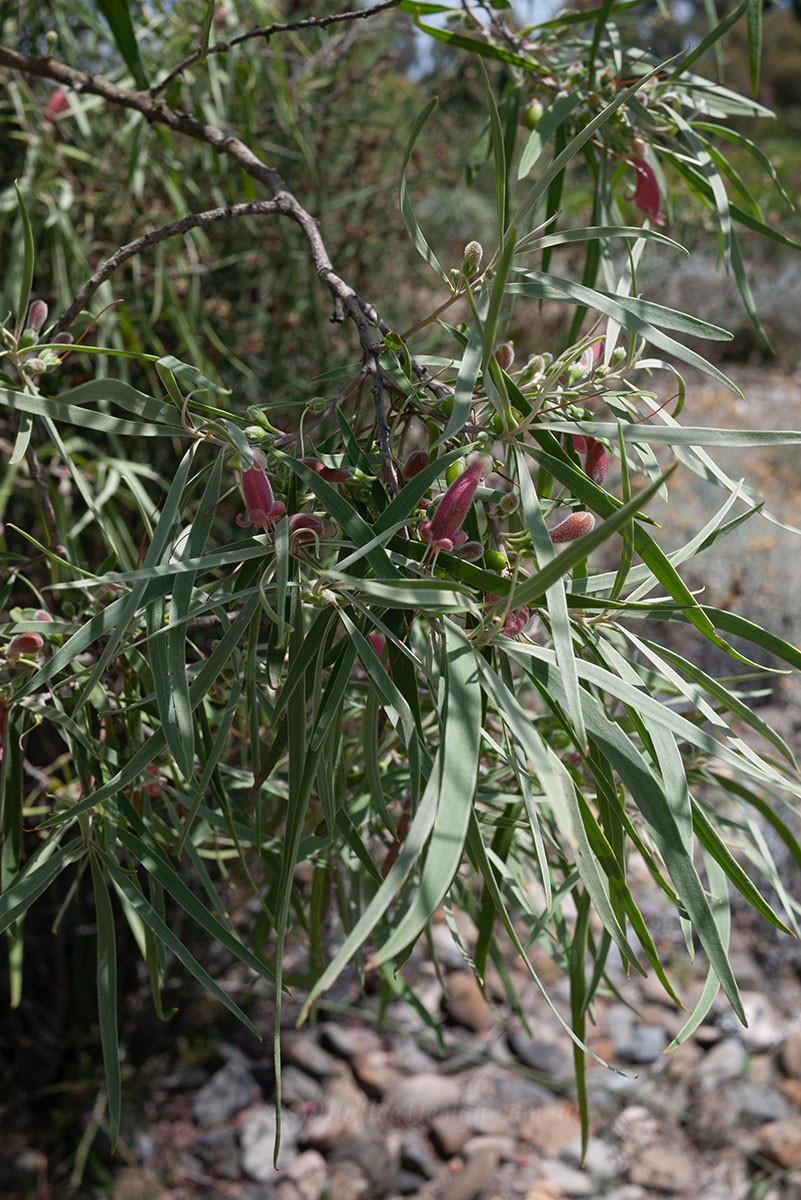 Eremophila longifolia flowers all year round and correspondingly responds very well to pruning. You can prune it hard or soft any time of year and it will not kick up a fuss. So if you have a dry rocky patch in your garden in the full sun give this tough little tree a try.