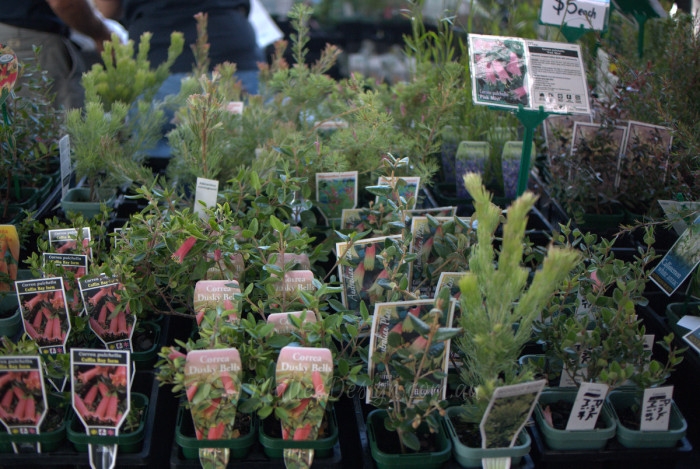 Native Plant Suppliers at the Collectors' Plant Fair 2015
Yesterday I attended the COLLECTORS' PLANT FAIR 2015 "Australia's Treasured Gardening Event" www.collectorsplantfair.com, it is my 2nd time, the first was some years back when it was still held in Bilpin and it rained and rained and rained causing it to be somewhat of a wash out and a massive mud fest. One of the reasons I wanted to attend this year was to hear Phillip Johnson speak, his talk was titled 'Connecting people to nature' and it did not disappoint. www.phillipjohnson.com.au – more about that later.
The other reason I wanted to go was to see what was available there in Native species…..and well lets just say that the only cash machine had run out of cash by lunchtime on Saturday 😉 luckily some sellers were trusting and happy to invoice.
I am often asked where I source my plants from; well truth be told I usually place that task in someones else's trusted hands, however more and more often I am finding I need to search myself for those one or two special species that make a garden design. I am finding that when I go to an event like this or see someone at a market stall selling natives I now know I should just snap up whats on offer if its something a little rare or random in production.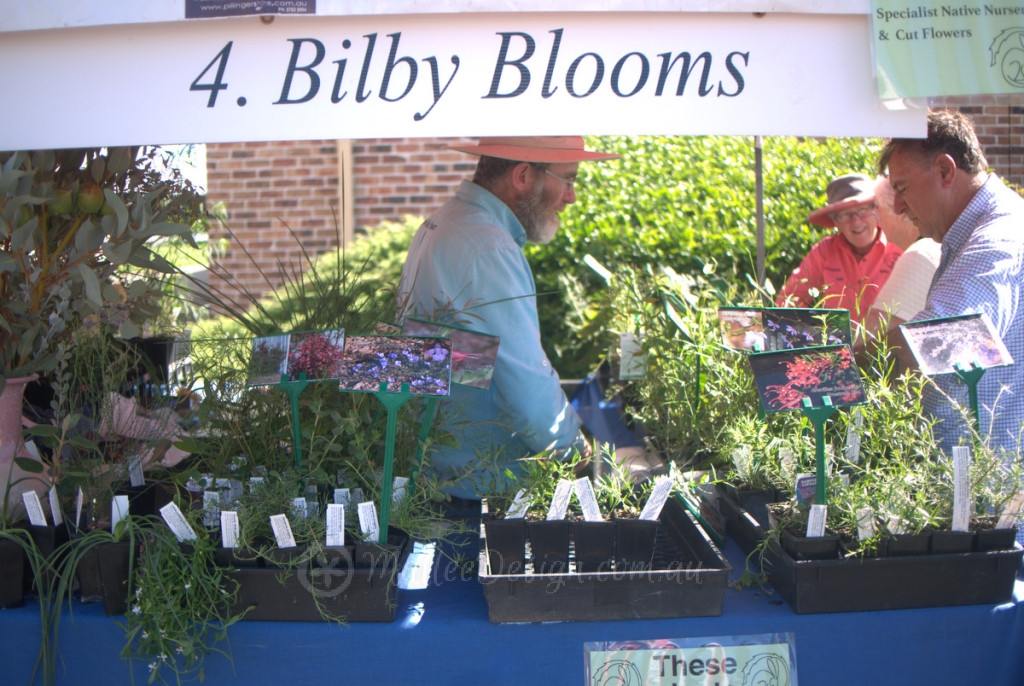 Bilby Blooms: Australian Native Nursery  www.bilbyblooms.com.au
This nursery is located out near Coonabarabran and run by Annabelle and Anthony, their stock is quite eclectic and I bought   a dozen plants, half of which I've never heard of before and the other half I never thought I'd see sold in Sydney. So now I have some experimenting to do! They also sell cut flowers, the image above this one is of Eucalyptus orbifolia and the scent blew me away into honey suckle bliss!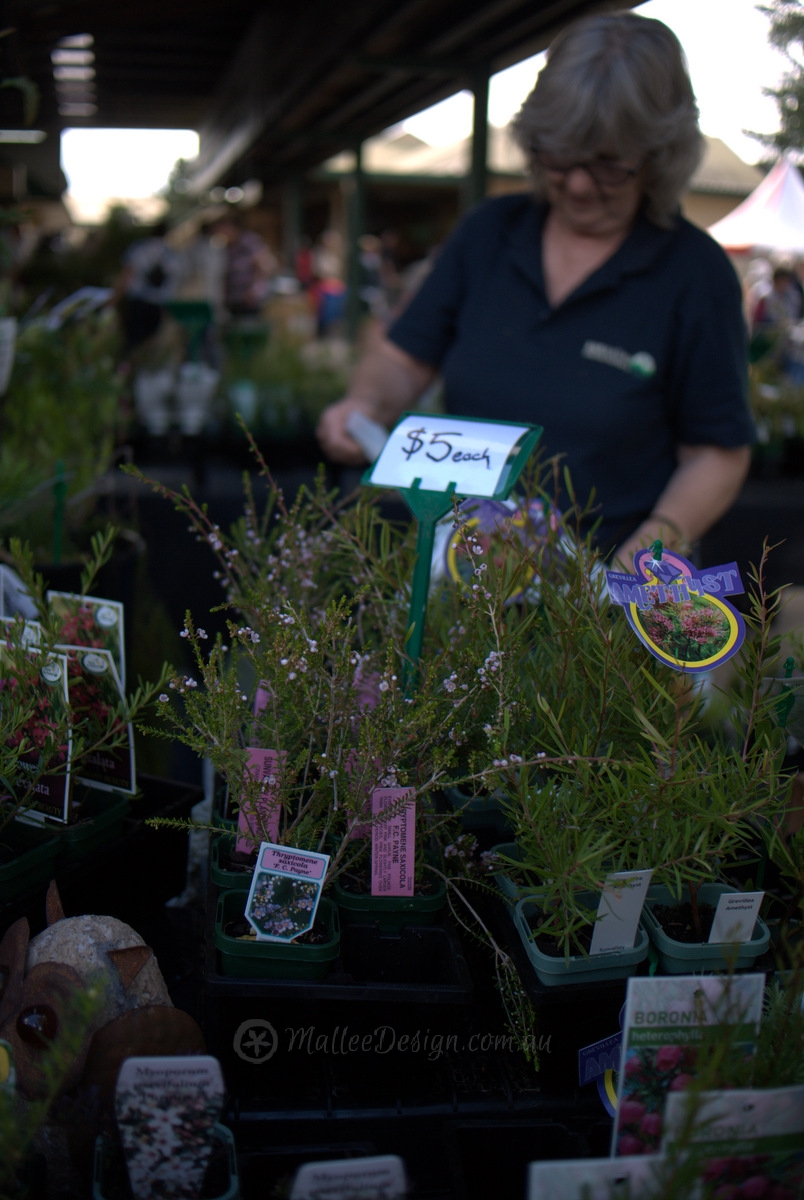 Next I ran a-mock at Sun Valley Plants Nursery www.sunvalleyplants.com.au whom are based in Victoria, Kay and Rod only come to Sydney once a year for this event. They had lost of different Eremophilas in tube stock. They don't do mail order, which made me a bit sad but if you are ever heading that way….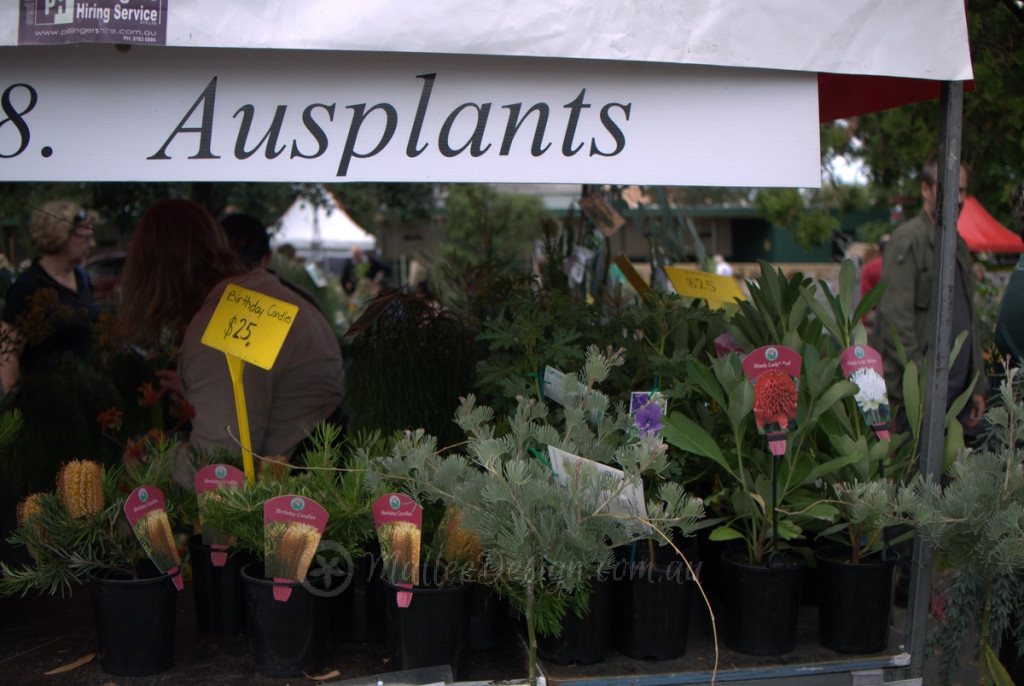 The main reason I am writing about these suppliers is that in the current climate they are becoming less and less, the more small native plant growers we loose the more quickly we are faced with a very small plant palette to appreciate.
Austplants is in Gymea and run by Phil Keane, he sells at lots of different markets around southern Sydney, you can find out when and where by visiting his FB page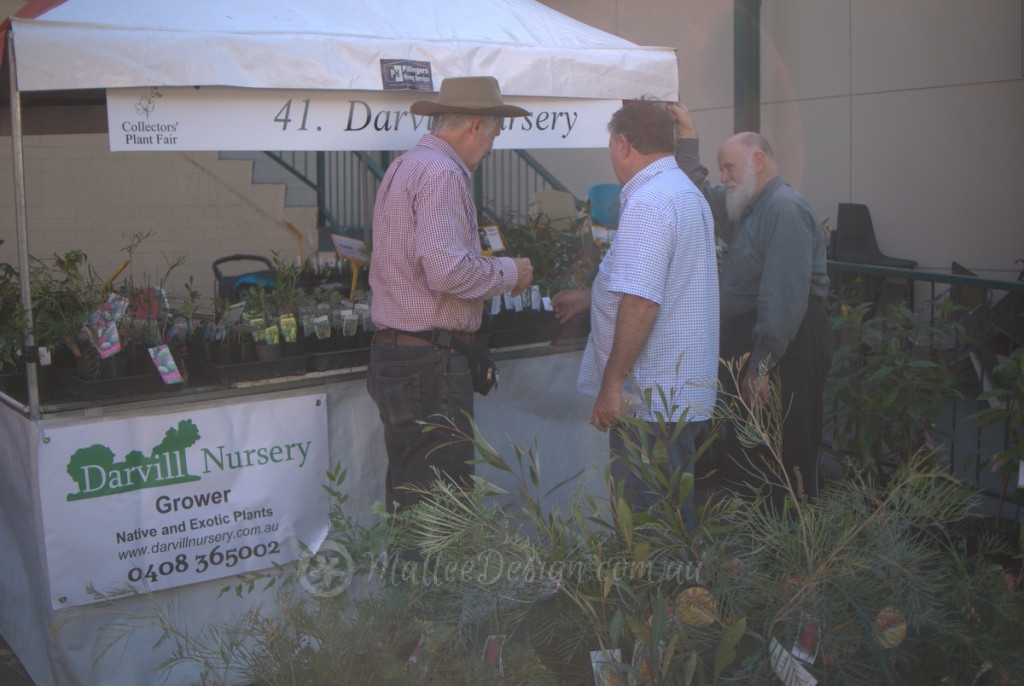 Then after I had spent all my money I found this nursery, which also sells exotic plants but had some really beautiful Rhododendron lochiae going very cheap!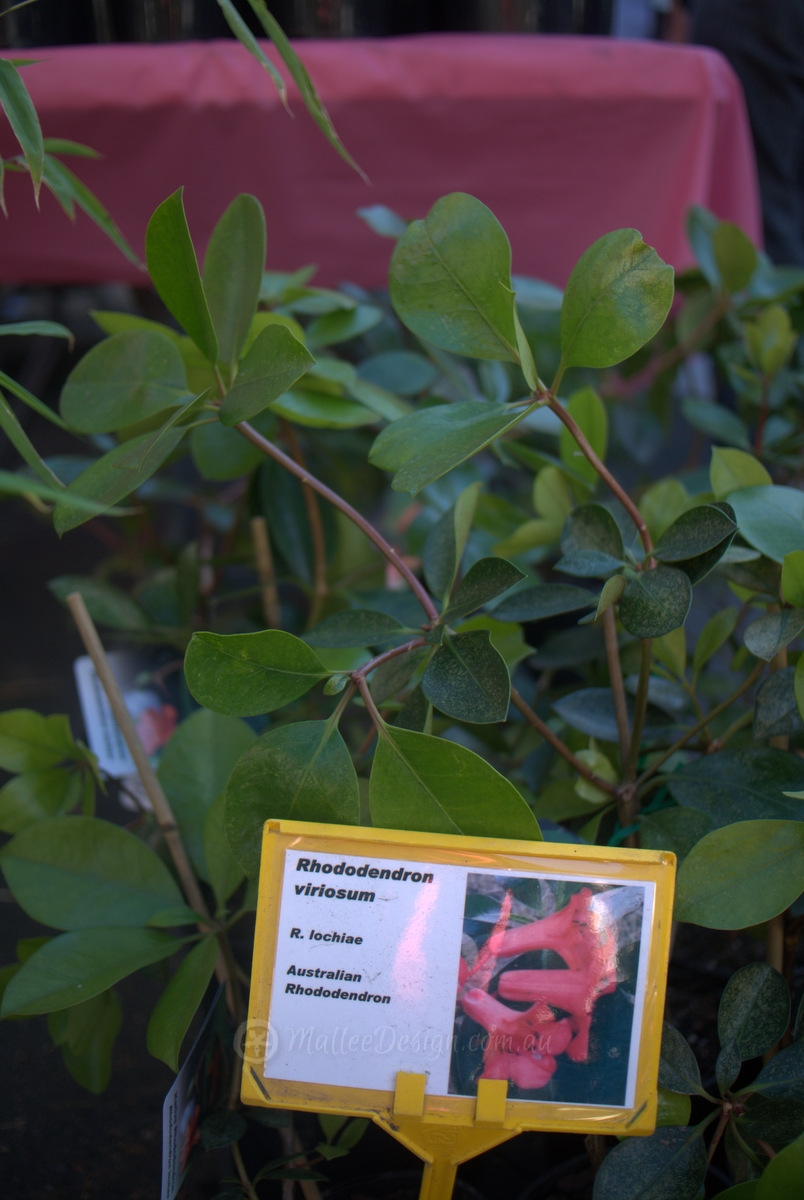 Darvill Nursery is also based in Sydney and supplies many of the larger nurseries, they have a great website with fact sheets and encouraging tips for gardeners, they also deliver. www.darvillnursery.com.au
Wouldn't it be wonderful to see more small growers entering the market rather than leaving? if we want this to happen we need to support them when they make the effort to come to us, so check out their websites or follow their FB pages and stay in the loop about when they may be near you.