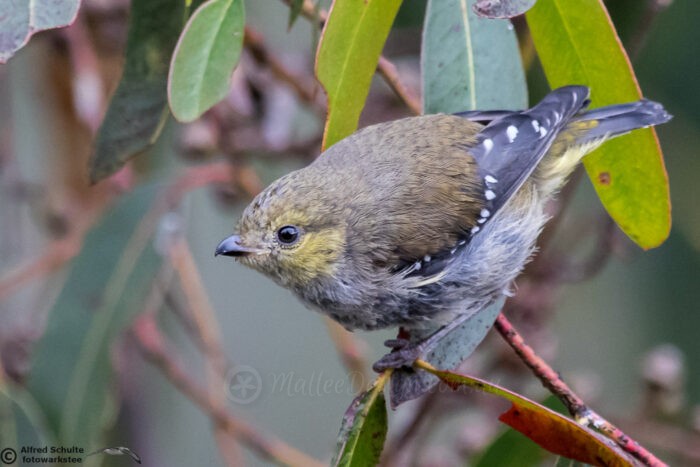 Inala Conservation Reserve: Bruny Island
Forty Spotted Pardalote Image above by Alfred-Schulte
The Inala Reserve on Bruny Island was the highlight of my recent trip to Tasmania, we spent two nights staying in the cabins inside the reserve bird watching and exploring this natural wonderland. I had wanted to go to Inala for years after finding out that is is one of the few places where you might have a chance to spot the rare and critically endangered Swift Parrot.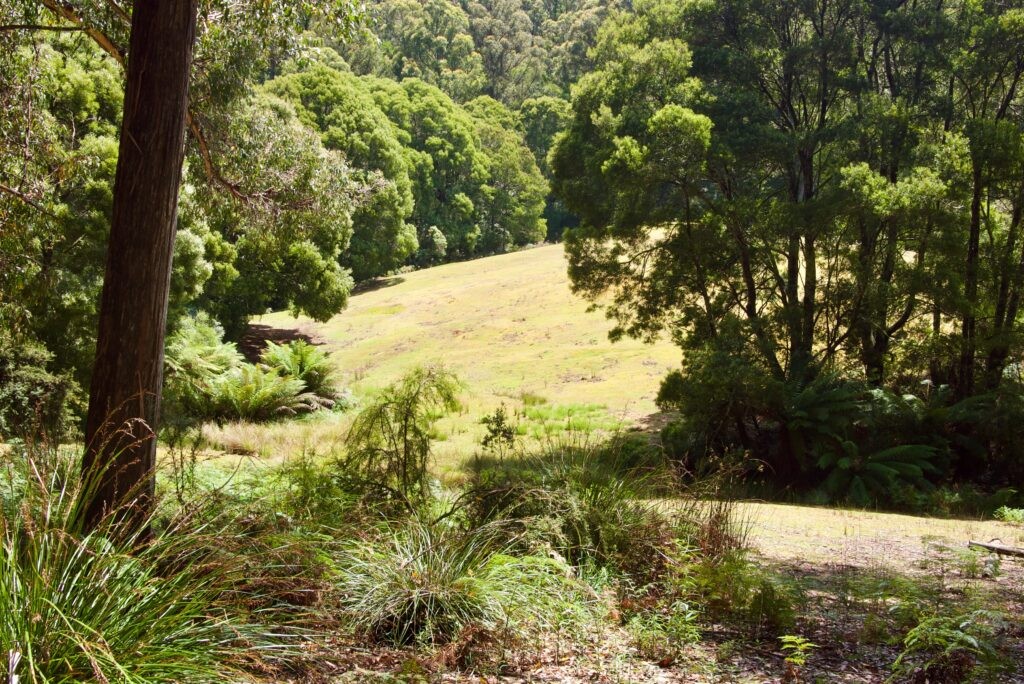 Inala Conservation Reserve is a privately owned section of bushland on the southern end of Bruny Island. It is 1500 acres of native vegetation, which ranges from tall wet eucalypt forest to wetlands and heathlands. The property has been regenerated to allow for the native flora and fauna to flourish and is home to nearly 100 species of birds. Of primary importance is preserving and creating habitat for the Forty-spotted Pardalote and Swift Parrot, both of which are endangered.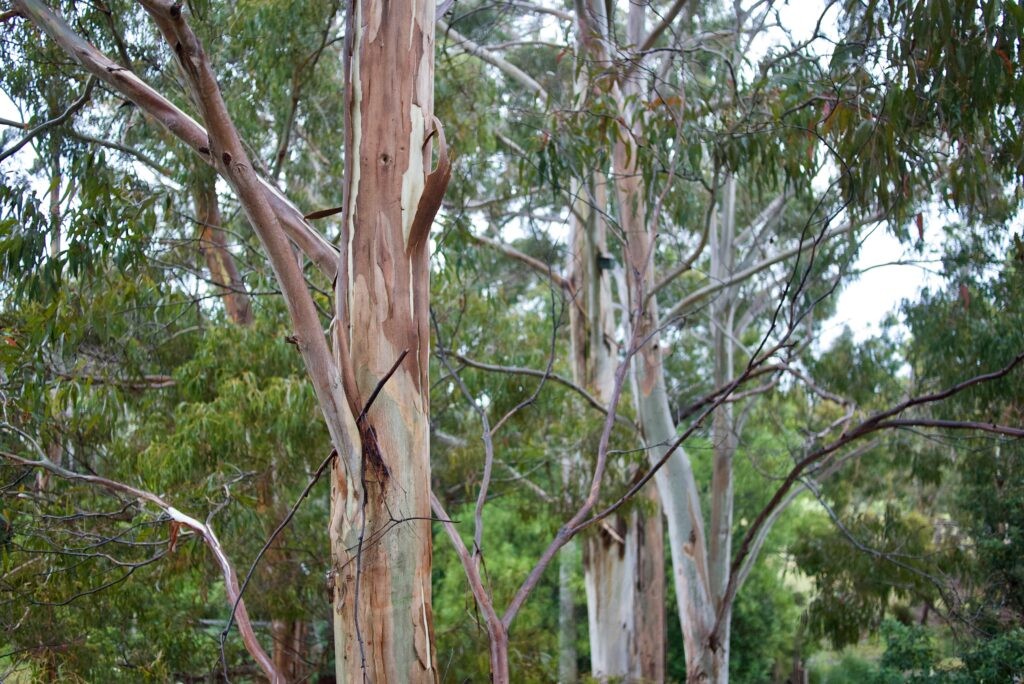 The Forty-spotted Pardalote is endemic to Tasmania but is now extremely rare, being found in fragmented populations in south-eastern Tasmania and on Flinders, Bruny and Maria Islands. The Forty-spotted Pardalote lives in forests and woodlands close to the coast. It favours forests dominated by the manna gum, Eucalyptus viminalis, foraging on it almost exclusively.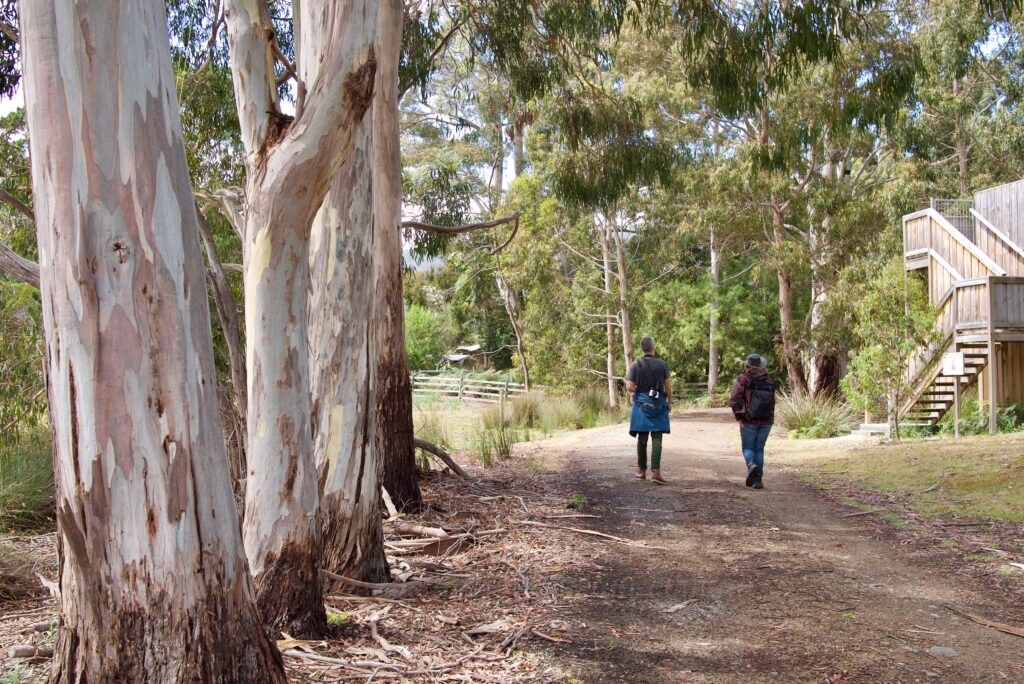 Due largely to Inala having plenty of mature Eucalyptus viminalis the Forty-spotted Pardalote can be seen flitting here and there collecting sap from the trees. There is a bird platform at Inala which allows you to stand at tree top height and witness them busily going about their day.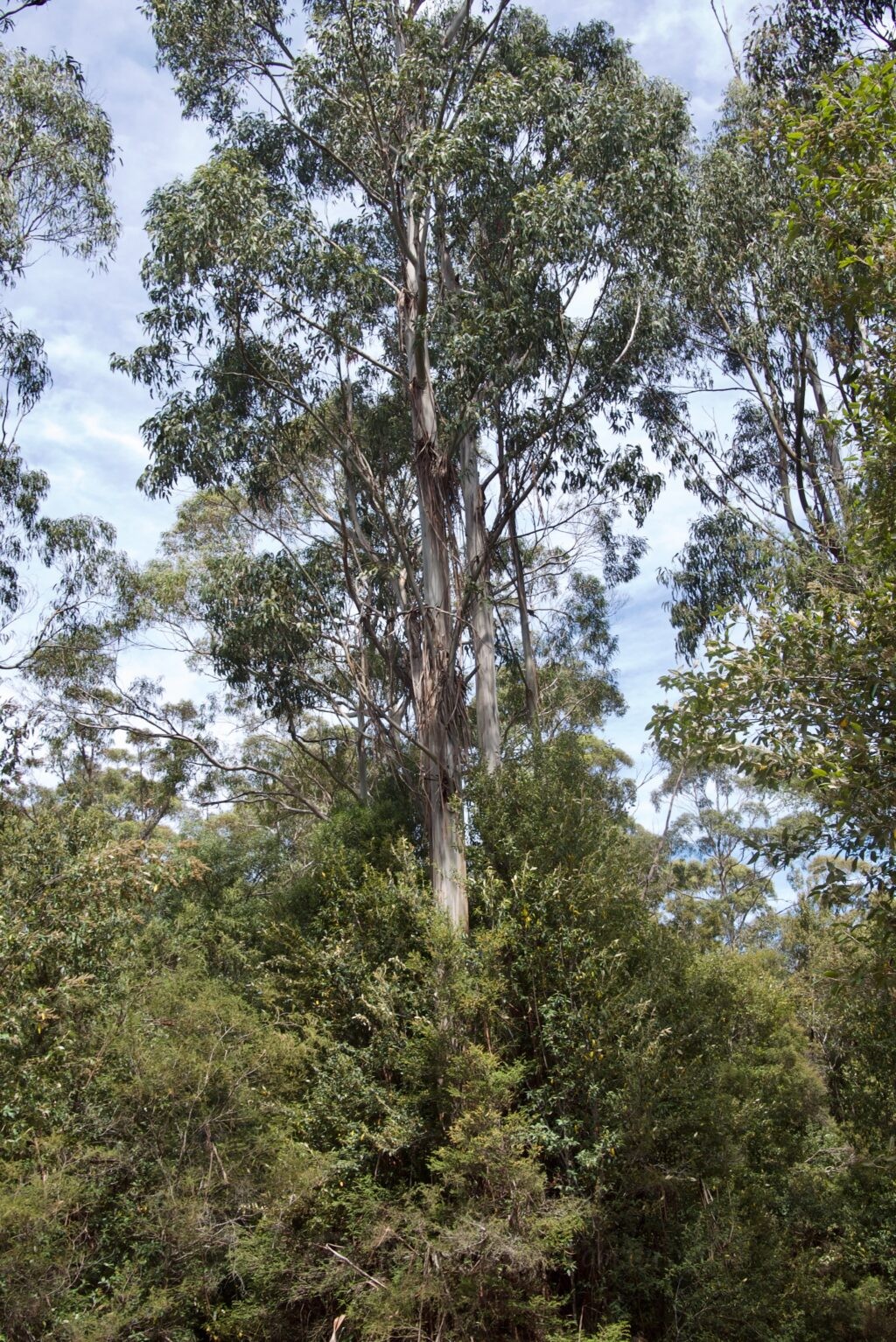 Another extremely important Eucalypt species which is being planted in the Inala grounds is Eucalyptus globulus or the Tasmanian blue gum. When the Blue gum flowers in Tasmania in the Summer months it feeds the Swift parrots which have flown in from the north.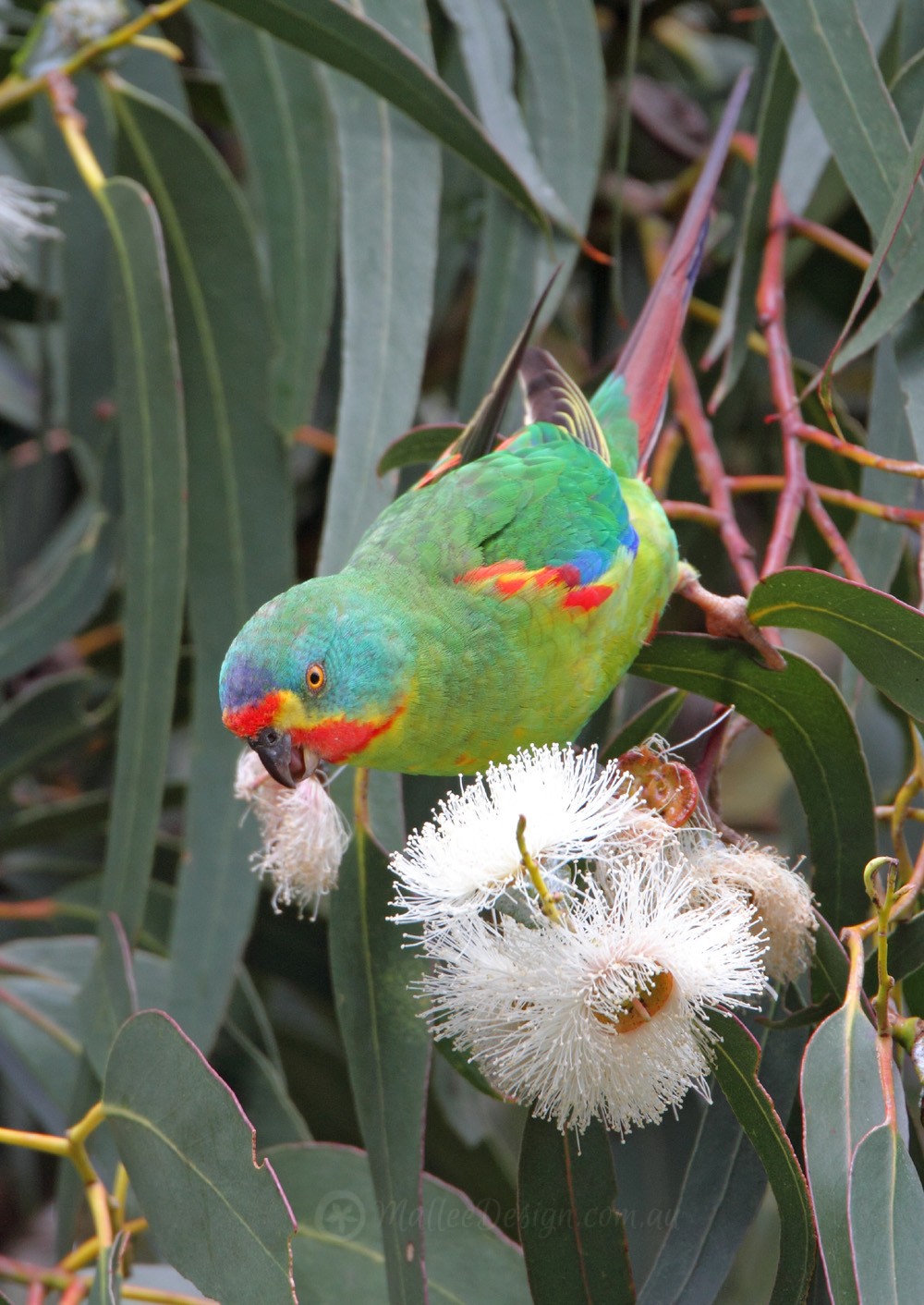 This is where they also nest and have their chicks, free from the threat of the Sugar gliders which feed on their eggs and young. The swift Parrot is at such critically low numbers now that we didn't see any, I even went searching in nearby Adventure Bay where there are tall stands of Blue Gum, for some reason the flowering periods of this Eucalyptus were late this Summer making it even more difficult for the Swift parrots to complete their life cycle.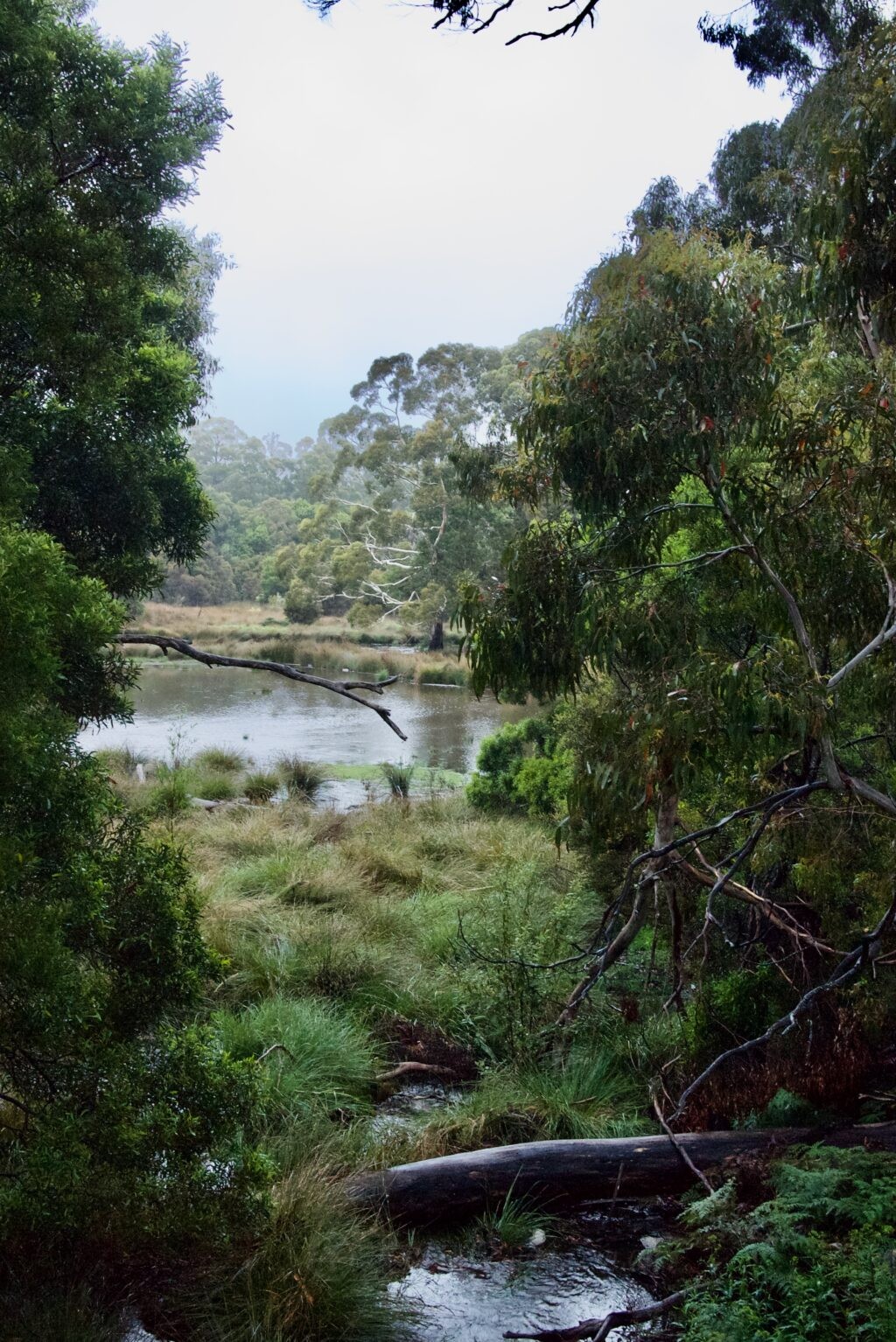 During our stay there was quite a dramatic storm which hindered our guided tour of the property until later in the day, but I am so glad we didn't miss it all together. We had a 3 hour walk around Inala with a guide who was not only extremely knowledgable on the bird life, but plants, insects and mammals as well. We saw many species of birds including the Forty-spotted Pardalote, and the property is stunning.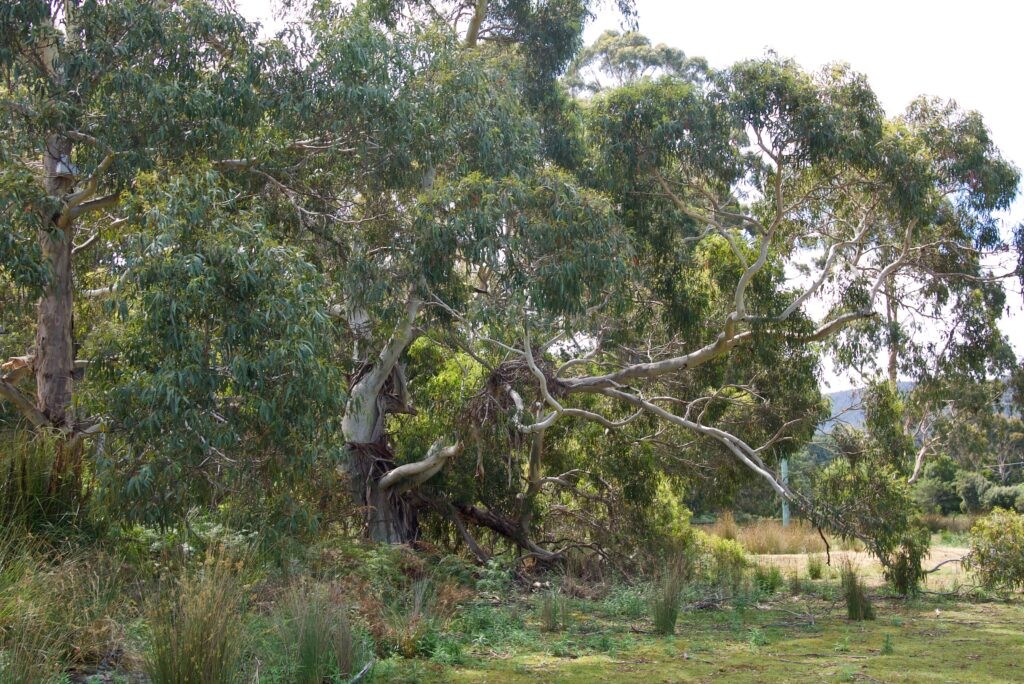 Although the property is beautiful and full of wildlife there is still an underlying sadness that this is all there is for some species to rely on. The loss of habitat created by land clearing has caused the downfall of so many species and if it weren't for the passionate advocation of a small group of volunteers and researchers more species would be lost. Our fauna are crying out for us to rebuild their habitat, and literally every tree counts, this was so apparent at Inala. The two key tree species to plant if you are in the breeding or feeding zones of the Swift Parrot and Spotted Pardalote are Eucalyptus viminalis and Eucalyptus globosus, so if you have room in your garden or property they are magnificent trees!
If you would like more information on Inala and other organisation working in this area please see the links below: