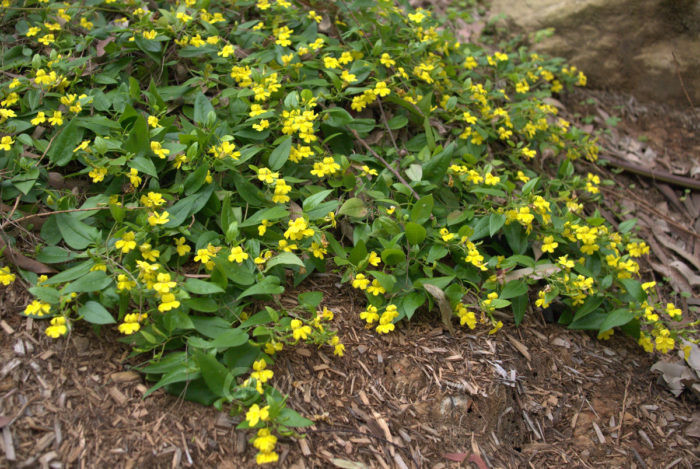 Happy little rambler: Goodenia ovata 'Goldcover'
I am a huge fan of Goodenia ovata, it is an extremely useful shrub, hardy and floriferous and now I am also going to sing the praise of its off shoot Goodenia ovata prostrate 'Goldcover'. This little ground cover has the same leaves and flowers as its parent shrub but possesses the skill of rambling happily along the ground in the toughest places.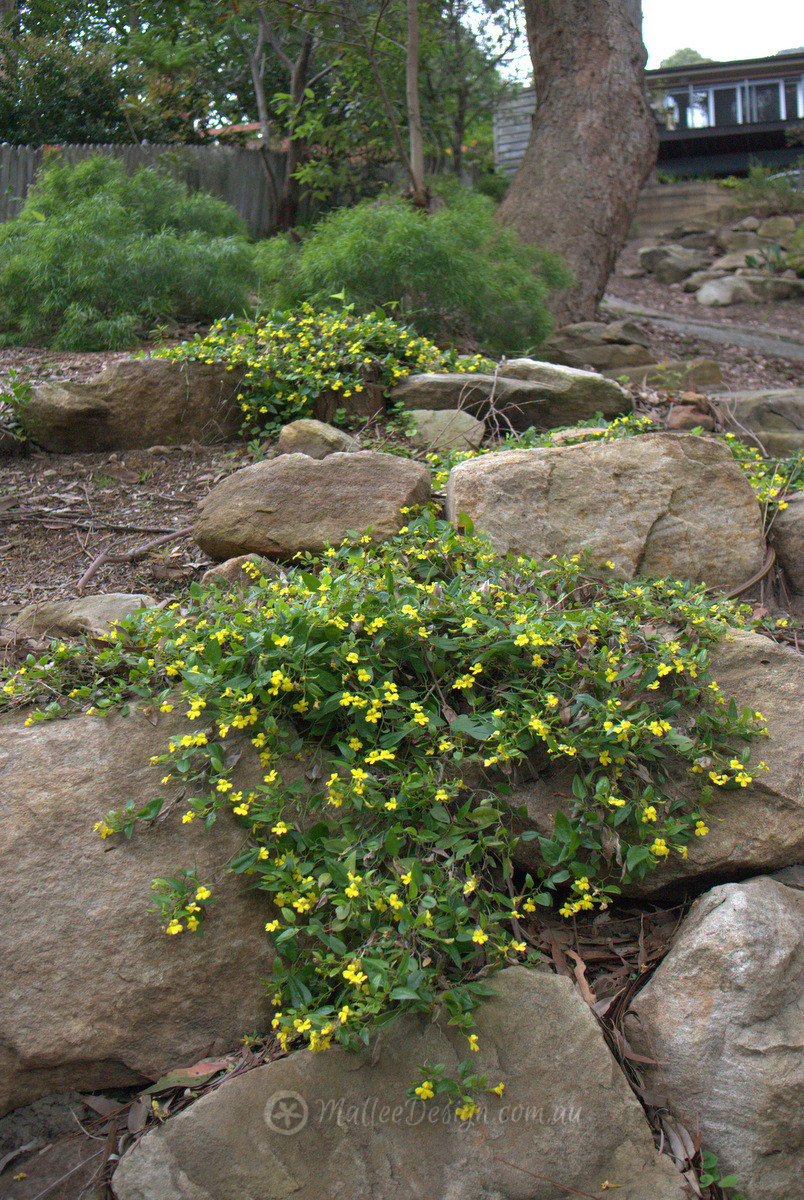 In the image above you can see how well it does as a spillover, growing over rock or embankments.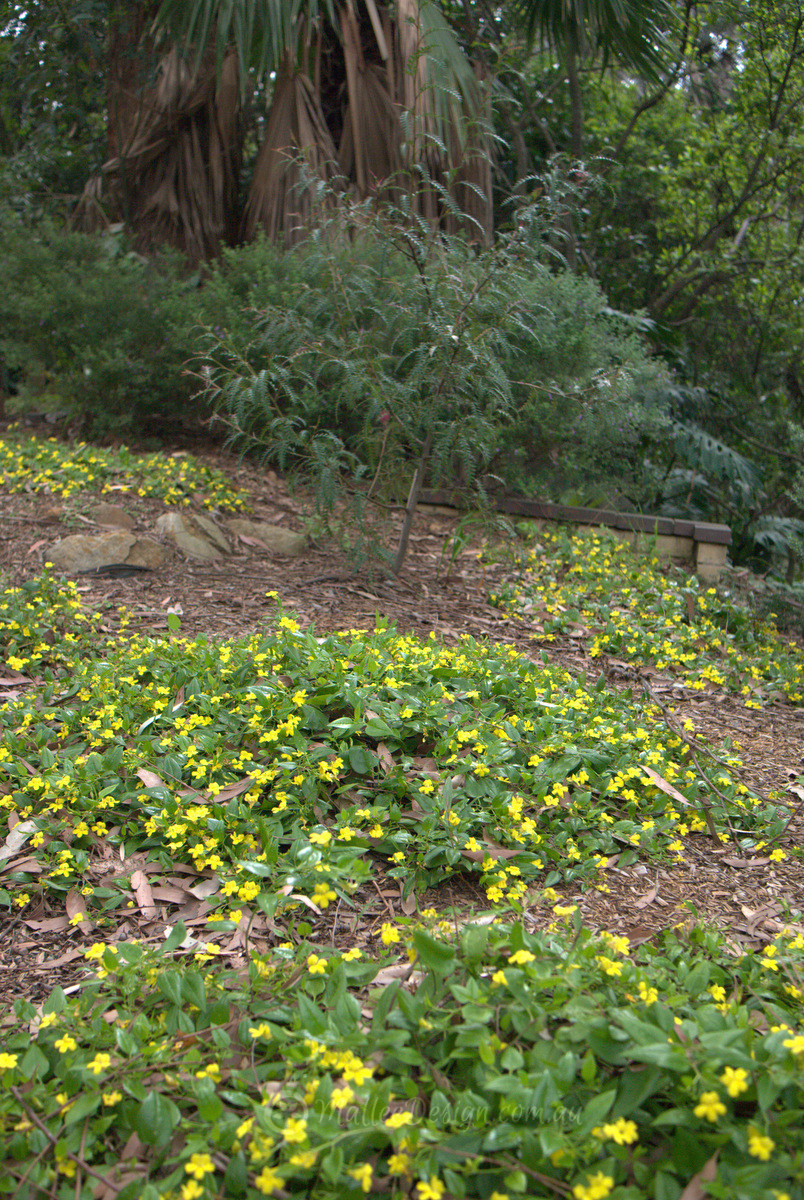 Goodenia 'Gold Cover' also looks excellent mass planted, it will grow to about 1 metre wide and 10cm high, in a thick carpet making it a great weed suppressant.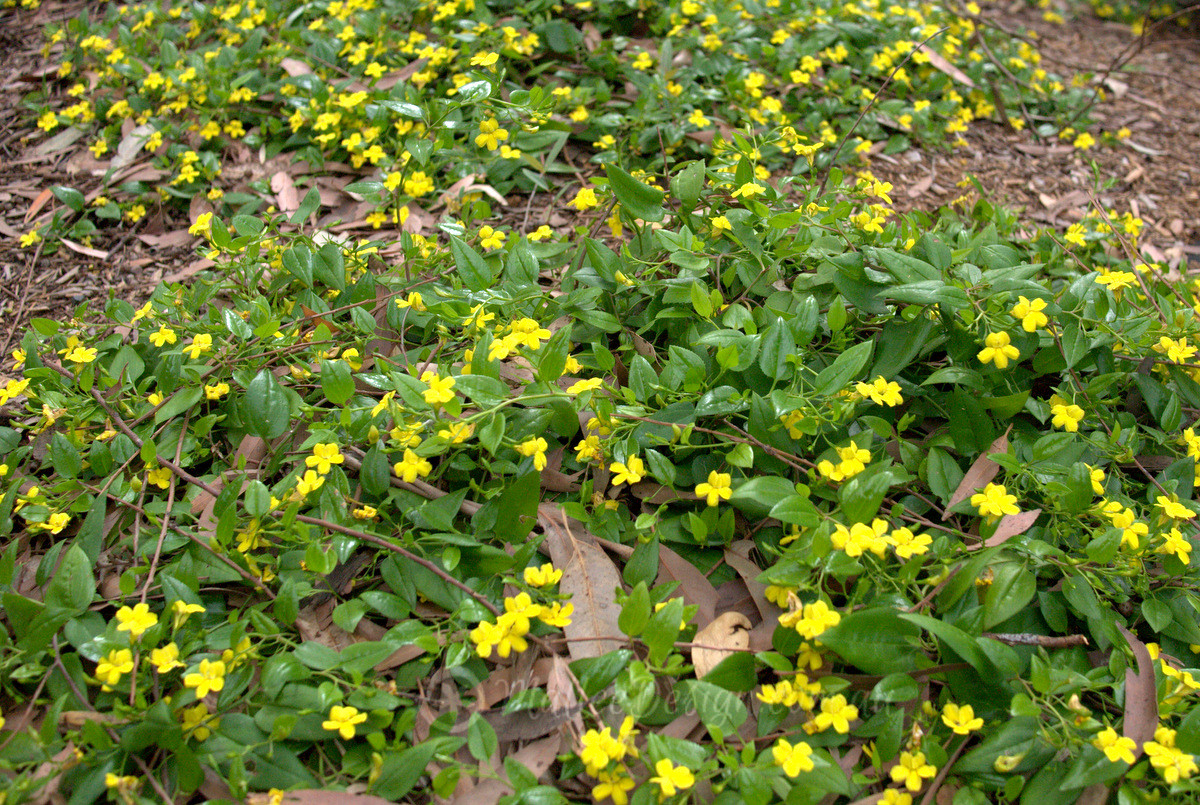 I like to use it in dry shade where it performs happily as an understory plant, it will flower for most of the year and doesn't require any pruning or arduous maintenance.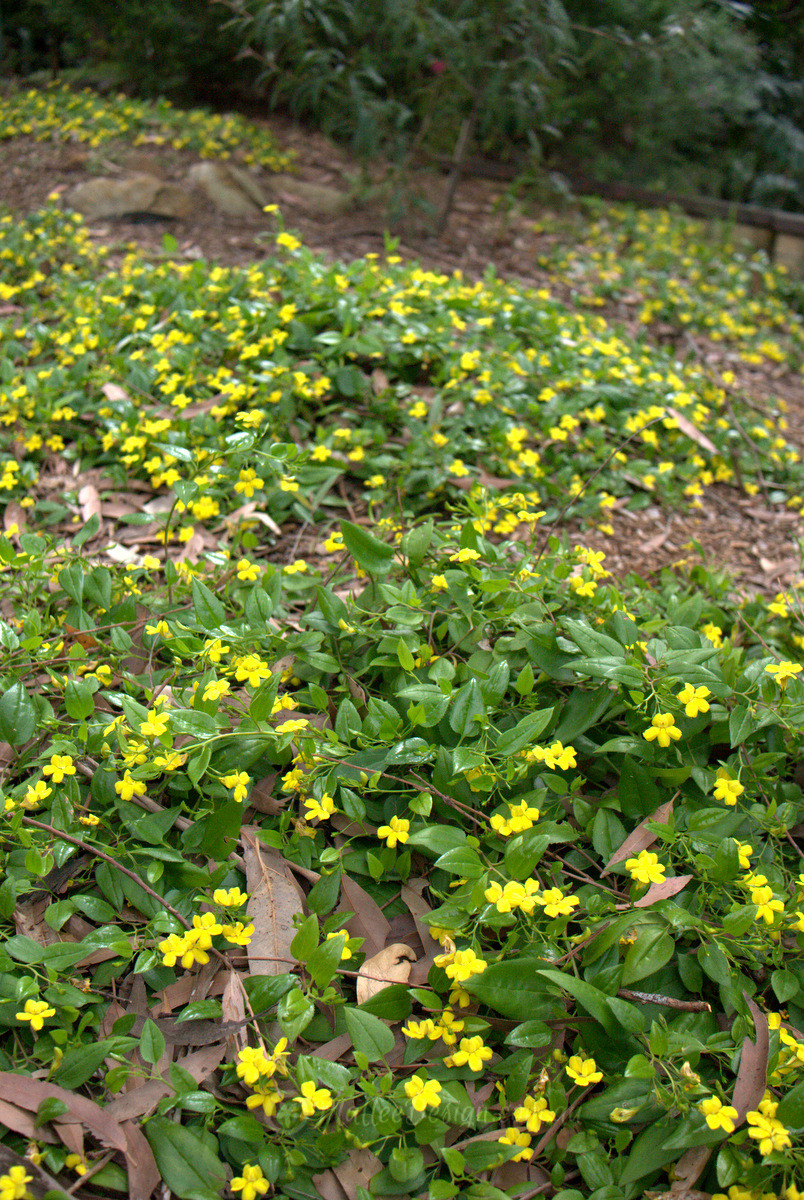 The bright yellow pea like flowers are wonderful for attracting native bees and other small insects, its glossy green leaf is vibrant and contrasts beautifully with the flowers, whats not to love?