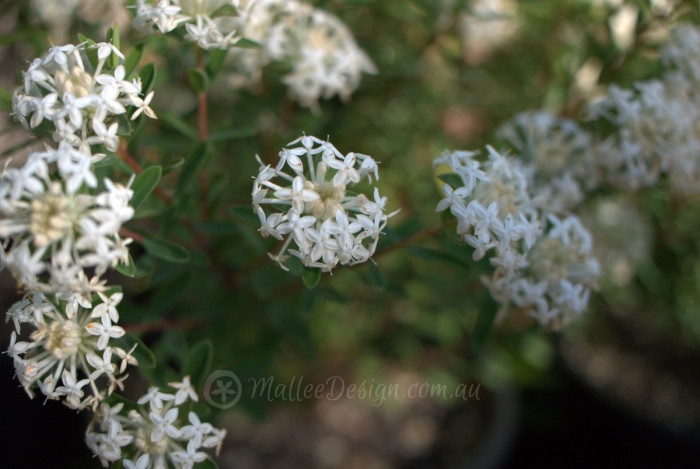 Butterfly attracting Pimelea 'White Jewel'
This is a low growing form of Pimelea linifolia called 'White Jewel', it has proven itself to me to be very hardy and versatile. One of the main reasons I like using this plant is its shape, it grows into a thick luscious looking mound about 30cmHigh x 60cmWide which has the appearance of having just been pruned into shape. Therefore it lends itself to be both a ground cover and  an edging plant and also a great small feature plant, that flowers year round, here you can see it planted in groups to mimic a larger plant.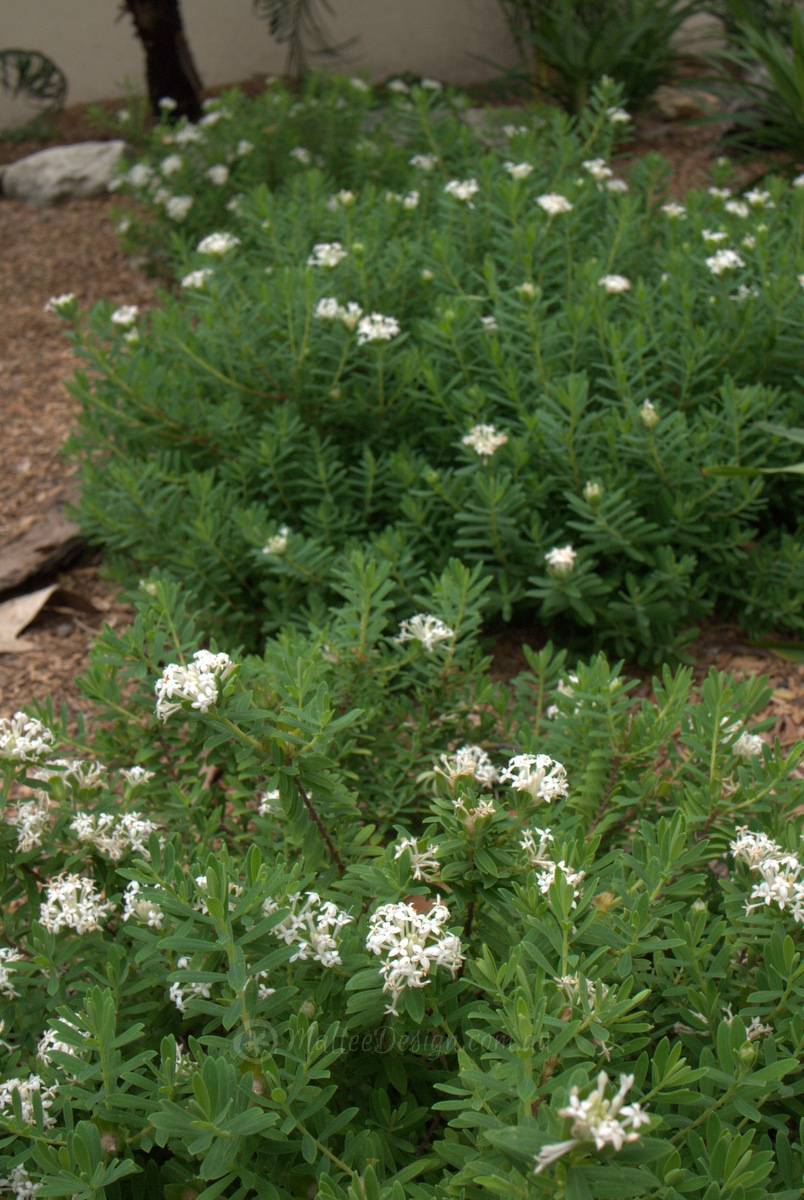 The flowers are butterfly attracting and appear on the end of the branches in tiny bunches, Pimelea 'White Jewel' will flower in part shade as well as sun and is great for planing under large trees. Pimelea linifolia grows naturally in the coastal bushland of the Illawarra and Sydney, so 'White Jewel' is fairly hardy in coastal areas.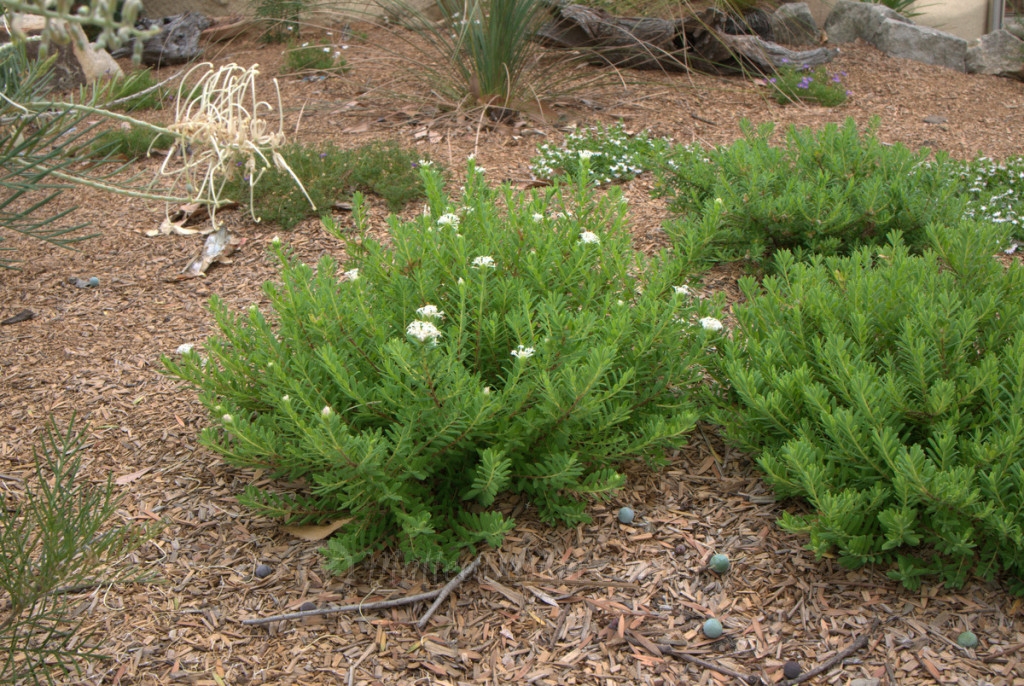 Above is a photo of 'White Jewel' used in a small garden in Glebe where the flowers blended in with the 'White' themed planting scheme.