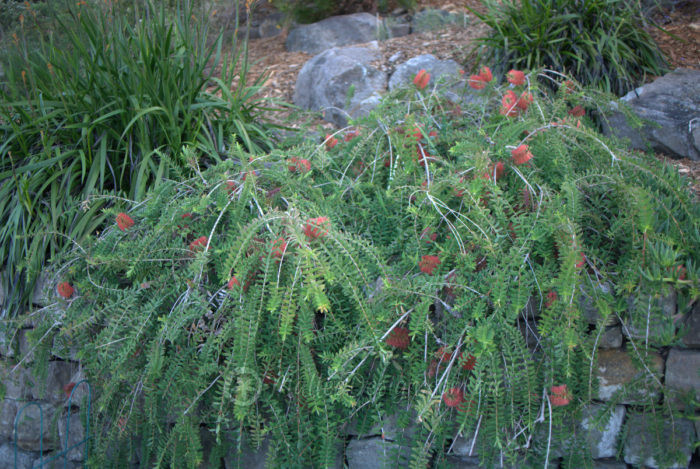 Some plants are just plain tough: Melaleuca 'Ulladulla Beacon'
I seem to be on a bit of a Melaleuca tangent of late so I am just going to go with it, Melaleucas are tough and perform beautifully under a range of conditions especially in a heavier clay soil, this is one of the many reasons I love Melaleuca hypericifolia 'Ulladulla Beacon'.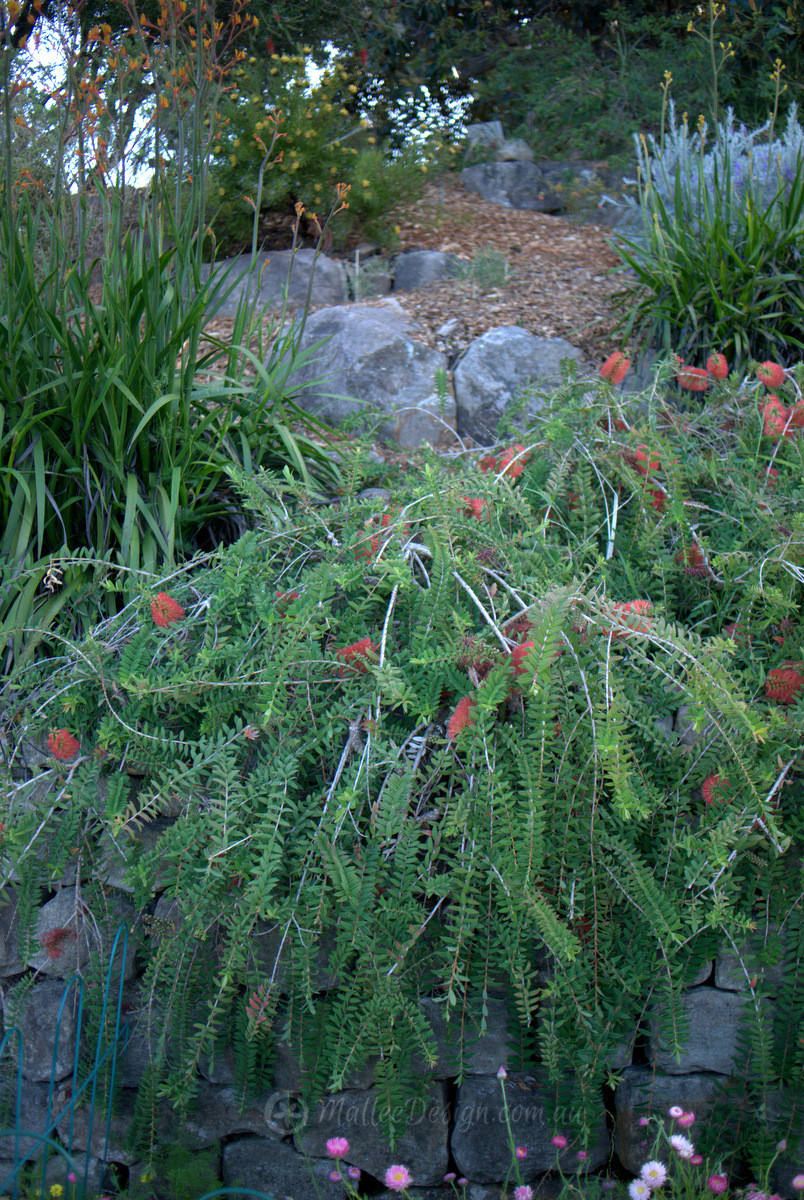 Melaleuca 'Ulladulla Beacon' is a prostrate form of Melaleuca hypericifolia, it has a naturally soft weeping habit and makes a dense, quick growing mounding or carpeting shrub.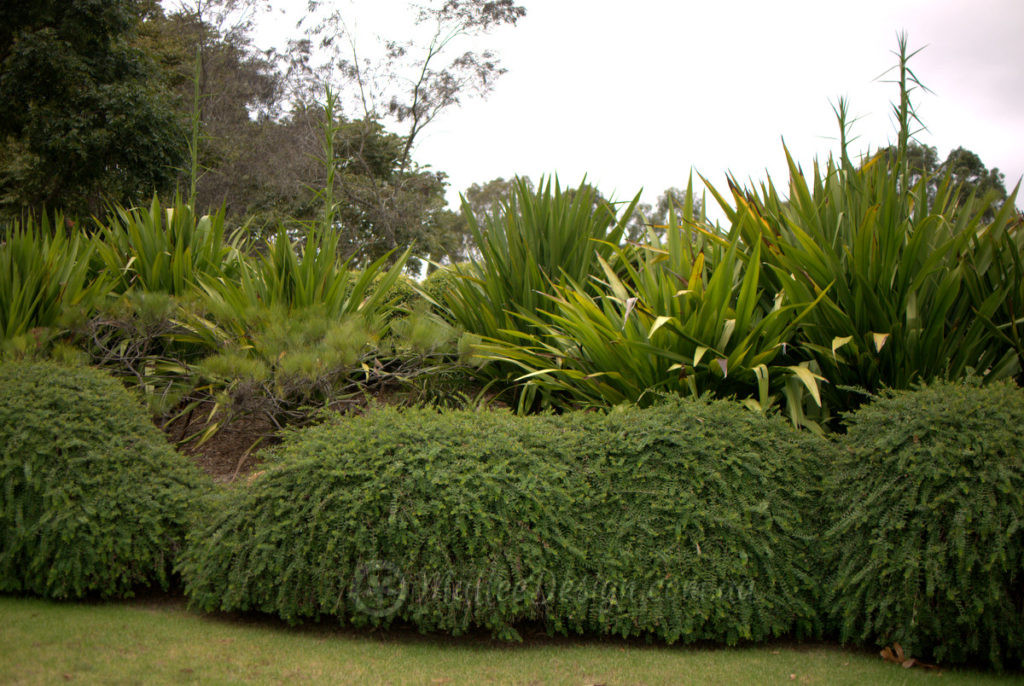 It also prunes beautifully, in the image above you can see it pruned formally into a striking low hedge.
'Ulladulla Beacon' flowers in spring, producing large bright orangey red flowers that are attractive to birds and nectar seeking insects. It is a great plant for attracting honeyeaters such as wattlebirds especially.
But my favourite feature of this plant is its interesting foliage and they way it works so well as a spill over on walls, rocks and garden edges, without ever missing a beat, it is super hardy!