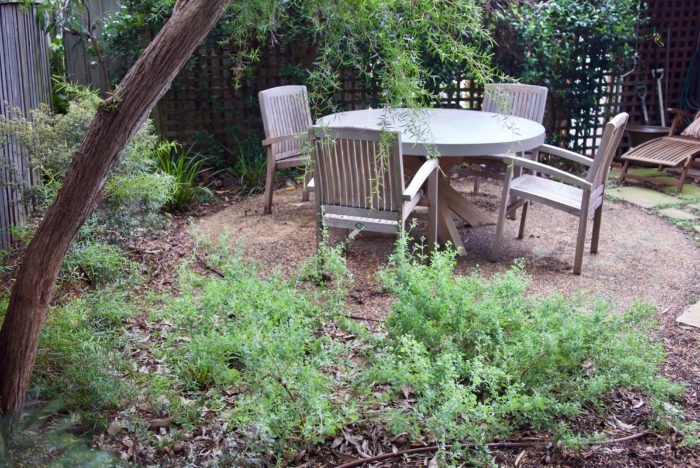 Portfolio: Summer Hill Garden Design
This tiny garden in Sydney's inner west is very shady to say the least, there were three existing native trees in the garden competing for space. However, they are all relatively small and although they took up most of the direct sun they also manage to create a relaxed 'bushy' feel to a high density courtyard. In the image above you can see the soft weeping foliage of the Leptospermum petersonii which breaks up the rear boundary with its interesting trunk.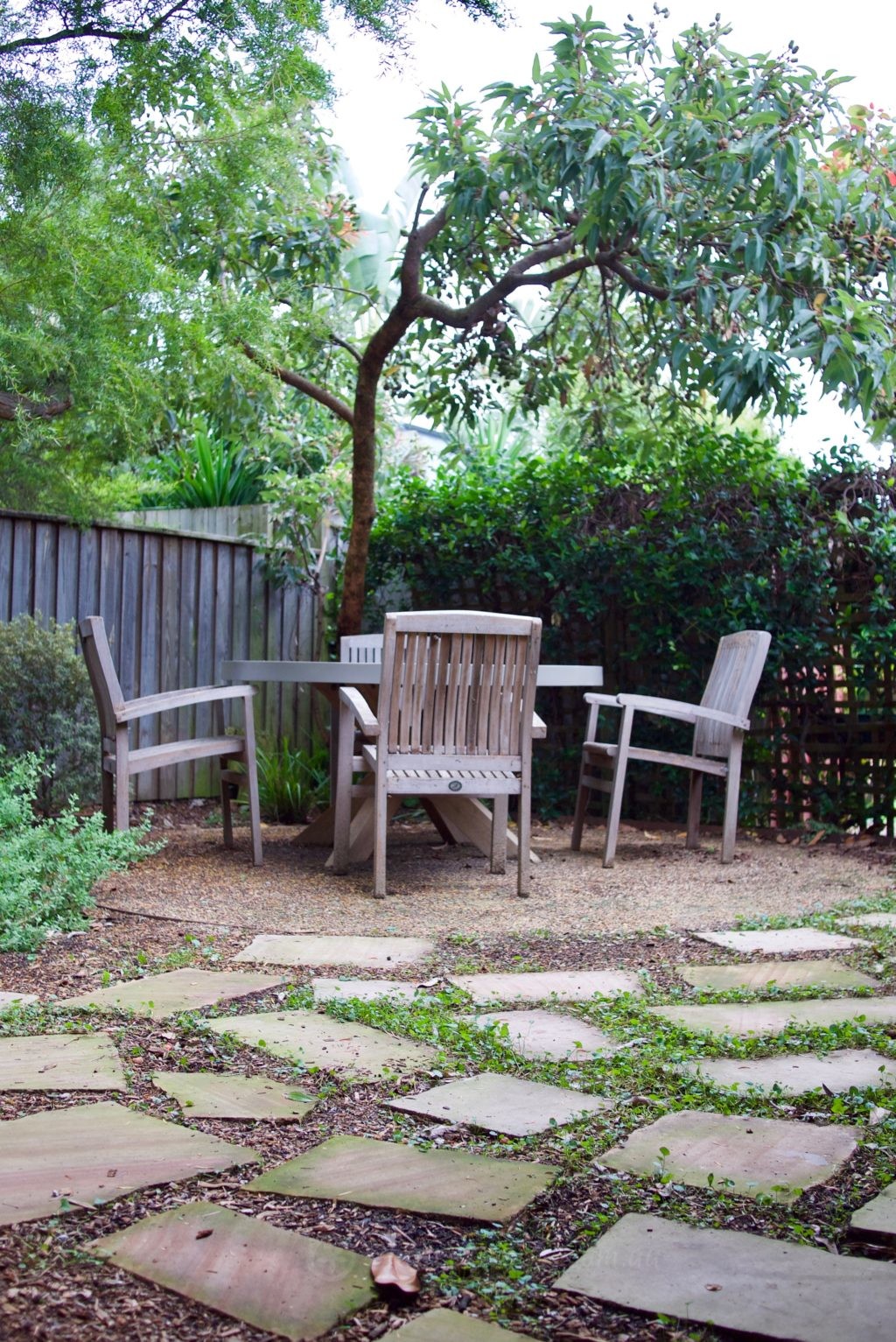 Then there is an equally gnarly Eucalyptus ficifolia' Summer Red' which hangs over the outdoor table, of course this had to stay. The last is a rainforest tree from northern NSW in the back corner which is difficult to photograph, but it doesn't take up any sun and screens the rear neighbours nicely.
After working around these feature trees all this garden really needed was a new outdoor surface as a lawn was never going to work and some restrained planting.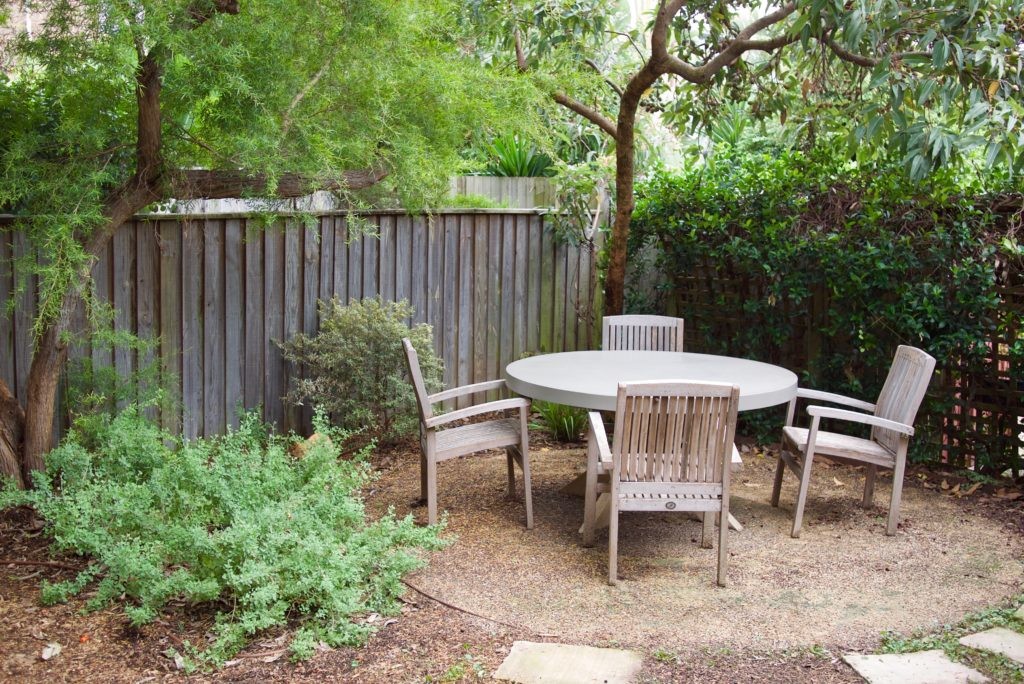 A circle of crushed decomposed deco gold gravel was designed to house the outdoor furniture surrounded by sandstone flagging and garden beds of Rhagodia spinescens and Phebalium squamulosum. The shrubs have light silvery foliage to lighten the understory. The use of fine foliaged plants in a small space also helps to create an illusion of space rather than chunky leaves which can feel cluttered and visually compettive.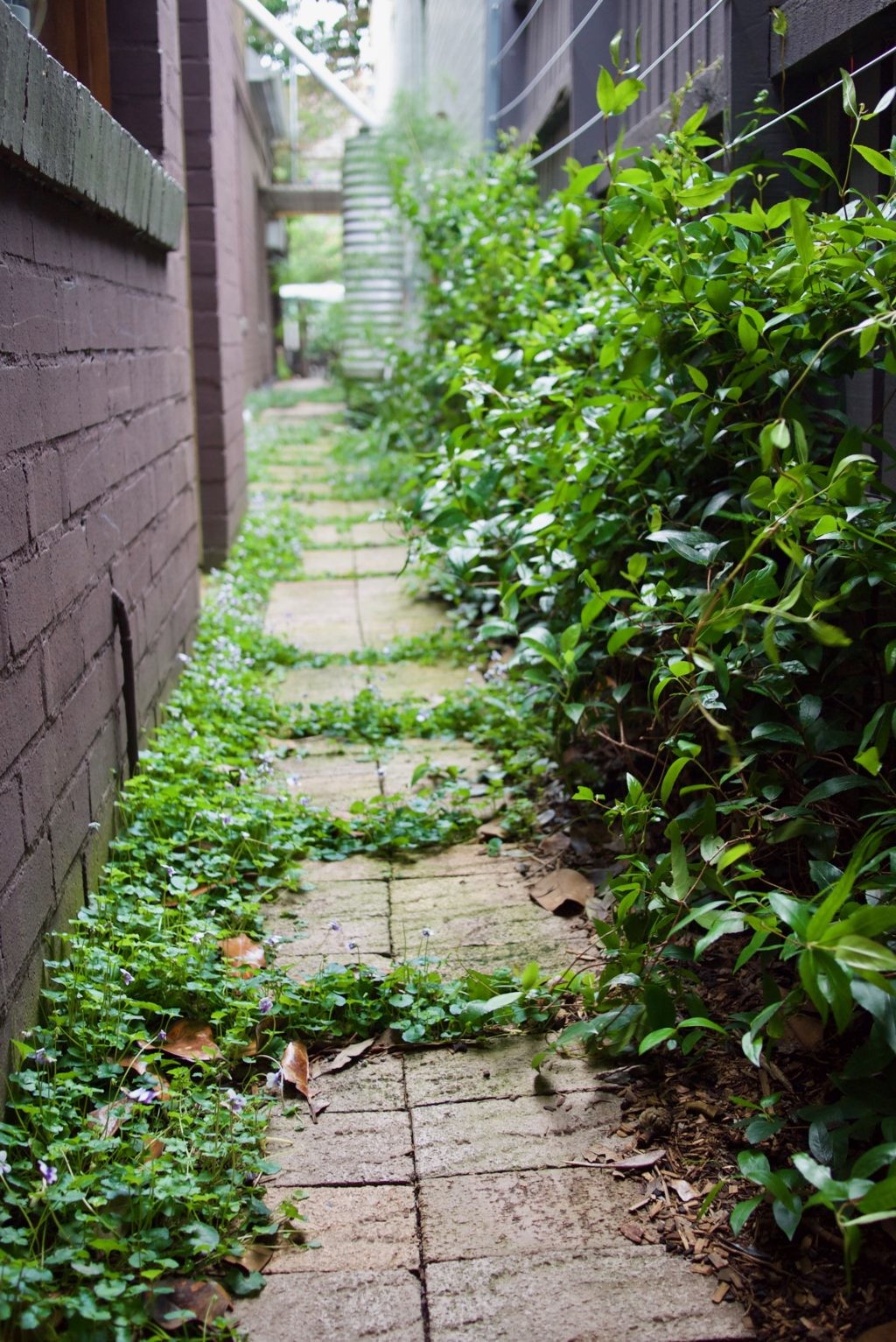 The shady side passage was important to get right as several rooms have views looking out on to it. I used Aphanopetalum resinosum as a climber outside the kitchen windows and it has filled out beautifully under the care of the client.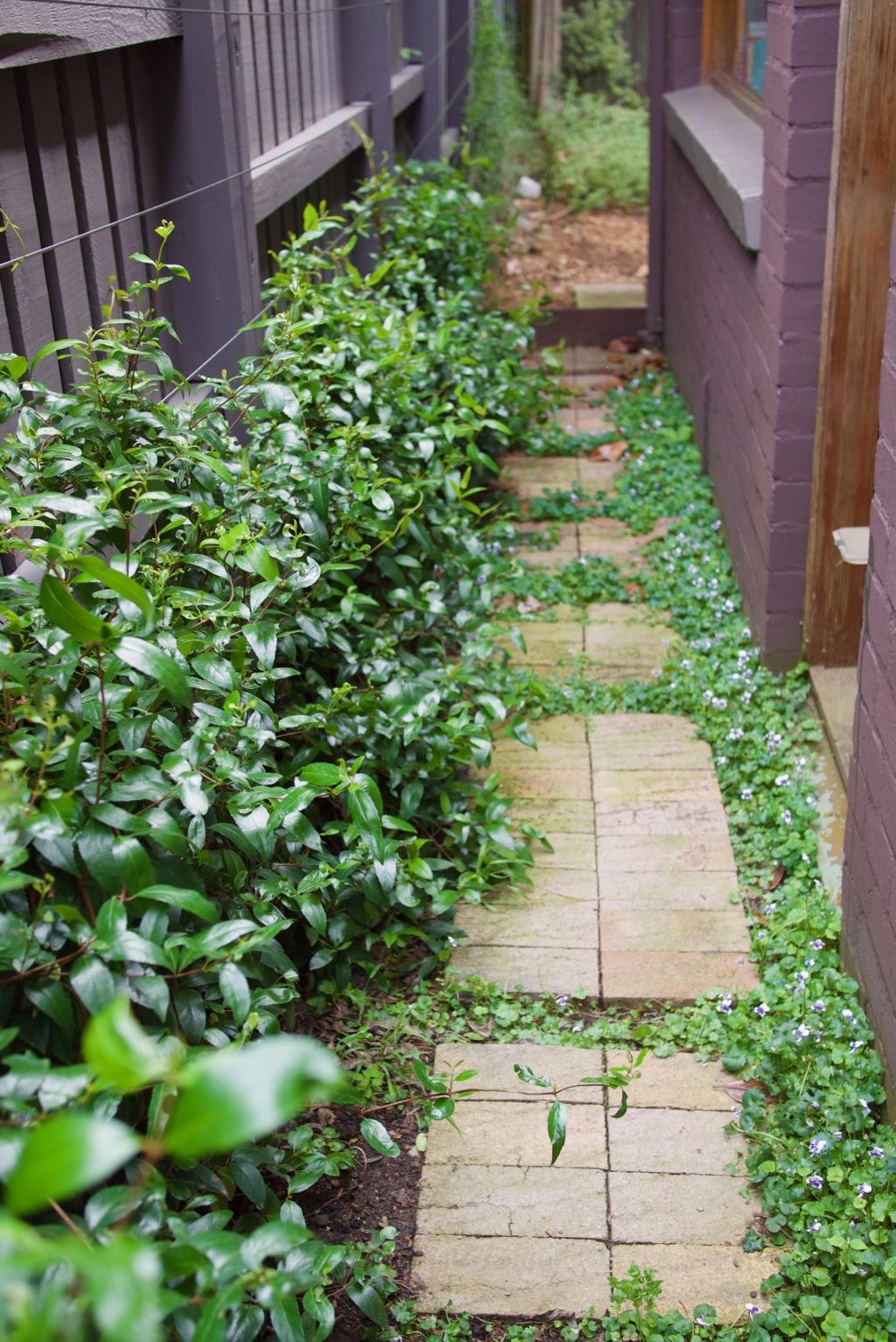 It is important when training climbers to allow them to spread out horizontally first. They need to have all the stems covering the required width before you allow the new growth to venture up to the next section of your climbing structure. By keeping a close eye on climbers in the early years you avoid have a bare fence showing with a bushy hedge sitting on top.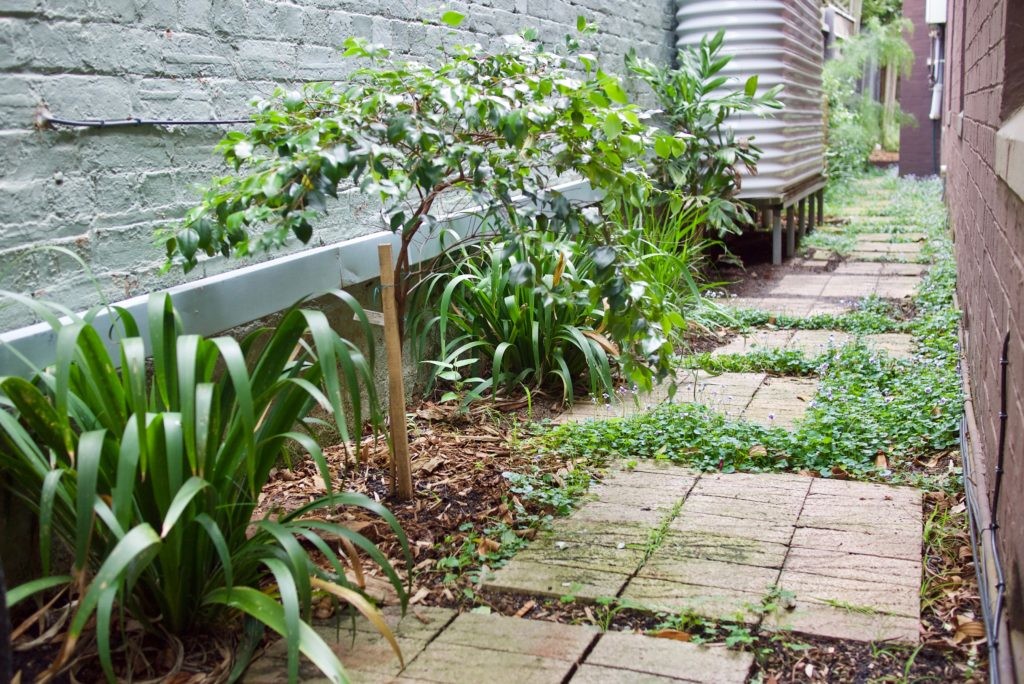 The other shrubs planted for views outside the windows are Archirhodomyrtus beckleri, Archirhodomyrtus beckleri and Acacia cognata with an understory of Libbertia paniculata and Moraea robinsoniana. All of these species are thriving in the heavy shade.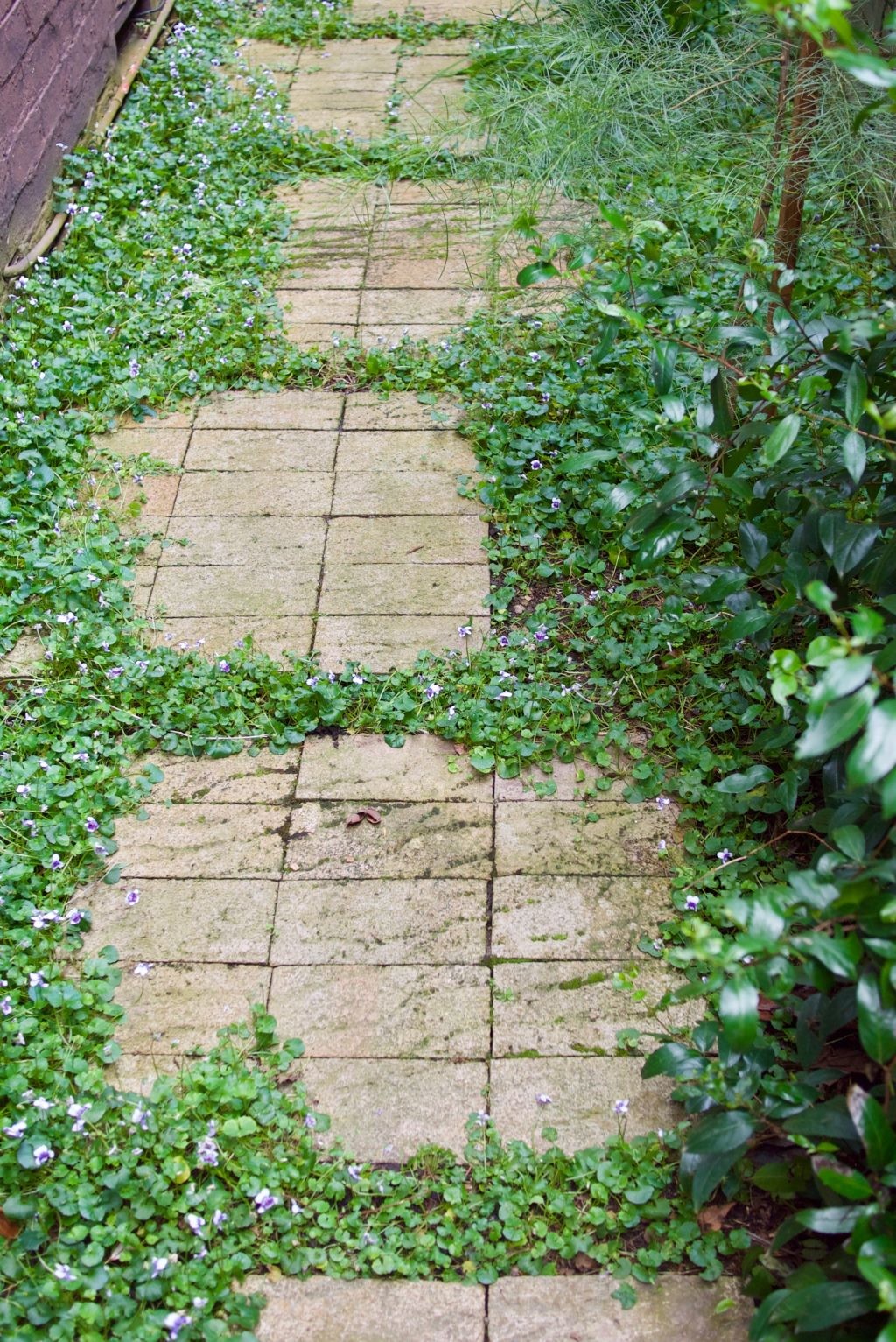 I have to say this side passage has really surprised me, the native violet amongst the steppers is a delight and it was just so good to see an area that really was mainly a utility space become a garden.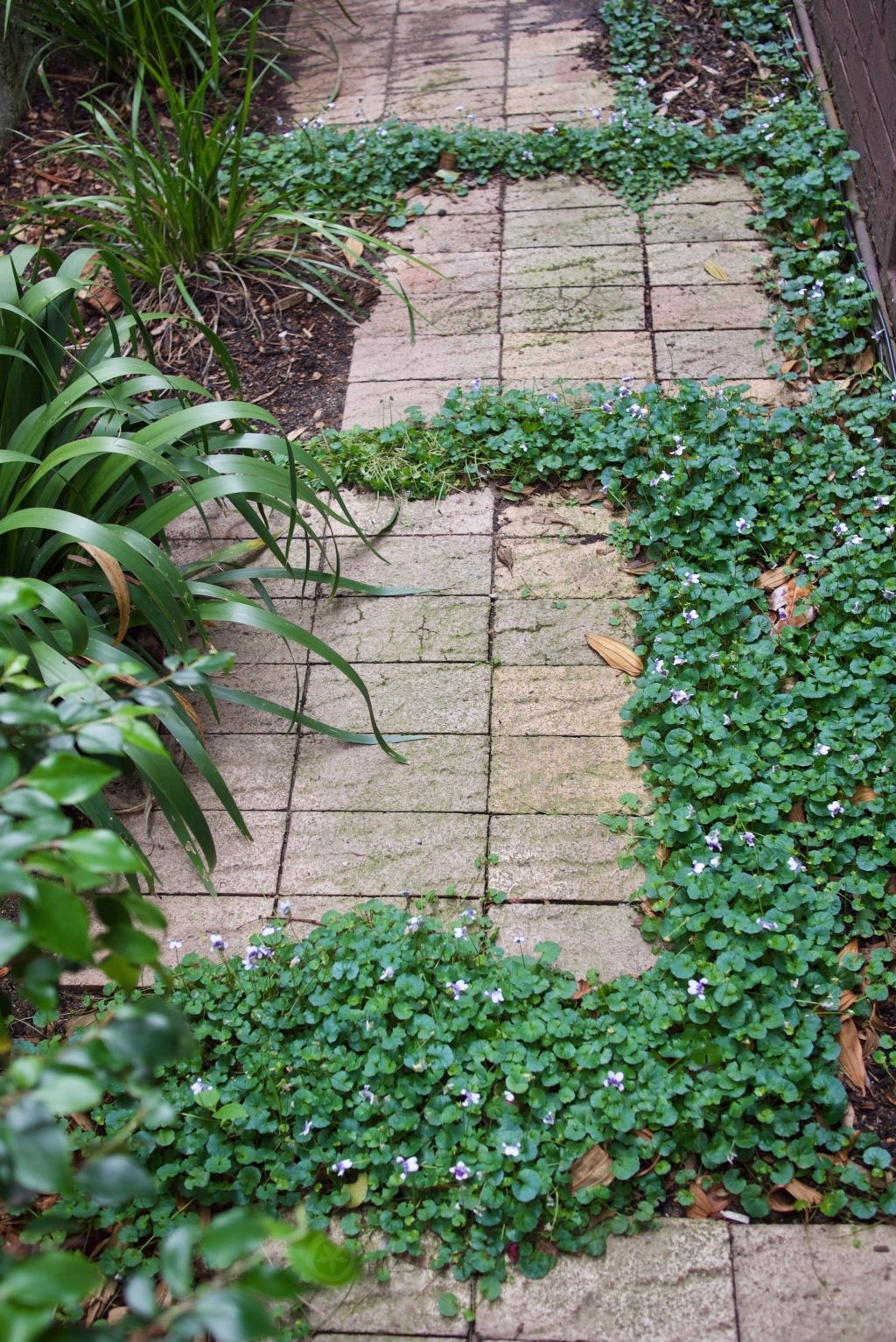 The client brief was to have a small bush-like garden to sit in and potter. She told me her husband is amazed at how much time she spends tending to her tiny garden! But I can see where the time goes, even in small spaces it is possible for a gardener to get lost in the marvel of plants 😉