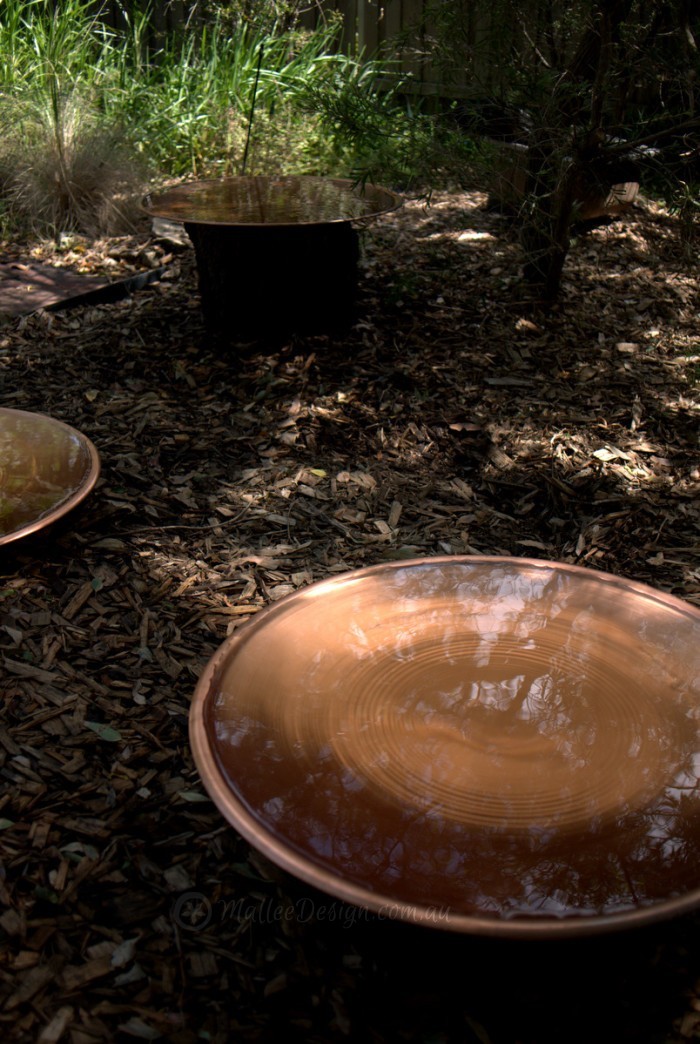 This copper bird bath is spun by a local metal spinner. It is wide and shallow so that it will occasionally dry out, inhibiting mosquito populations. If you are interested or would like to know more about this bird bath, please contact me, or you can purchase it over here.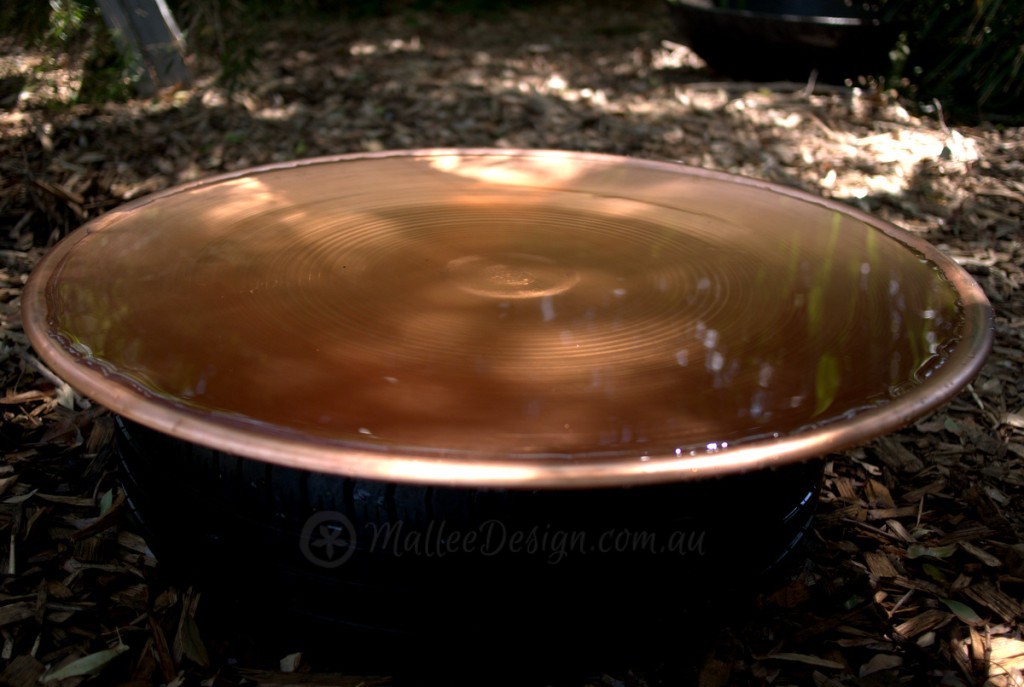 The dishes look great sitting on a tree stump or simply on the ground, I have also used terracotta pipe or even an old tyre as a base.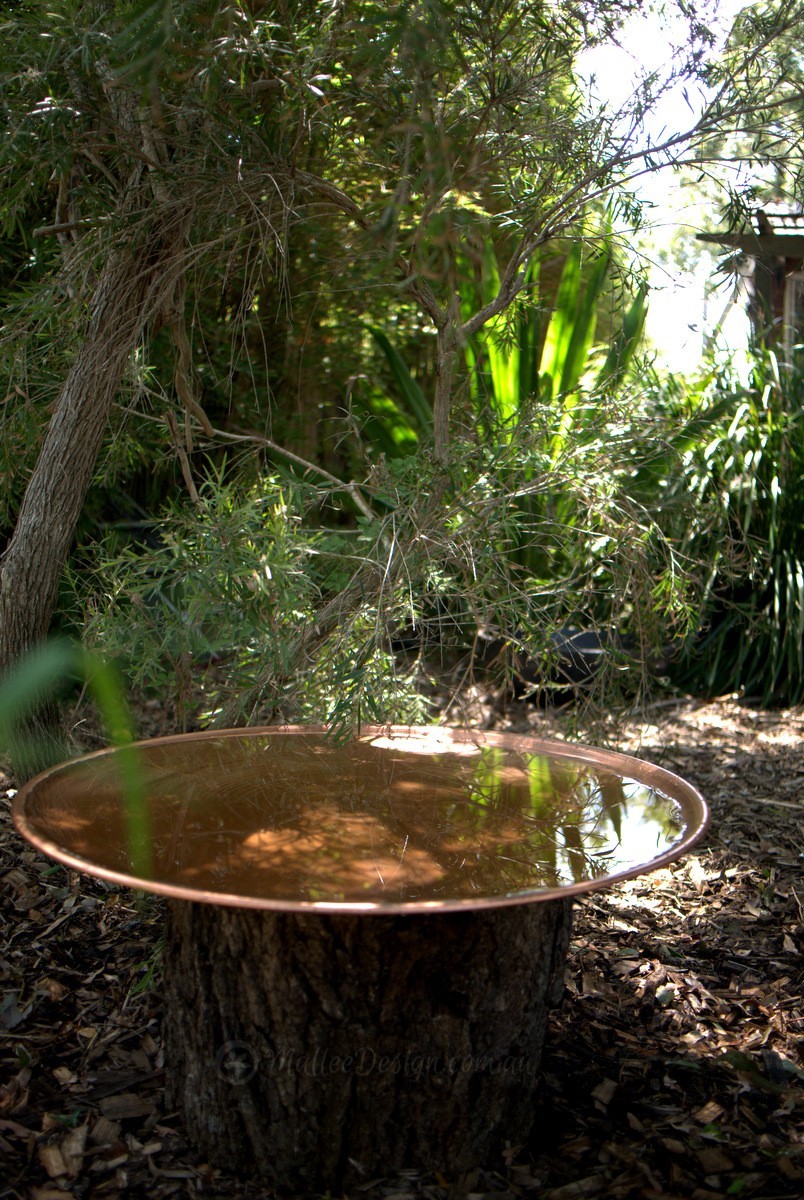 The dish is wide and shallow: 780mm wide x 50mm deep, it holds 12 litres of water. The copper will develop a blueish patina or verdigris over time that will seal and strengthen the dish.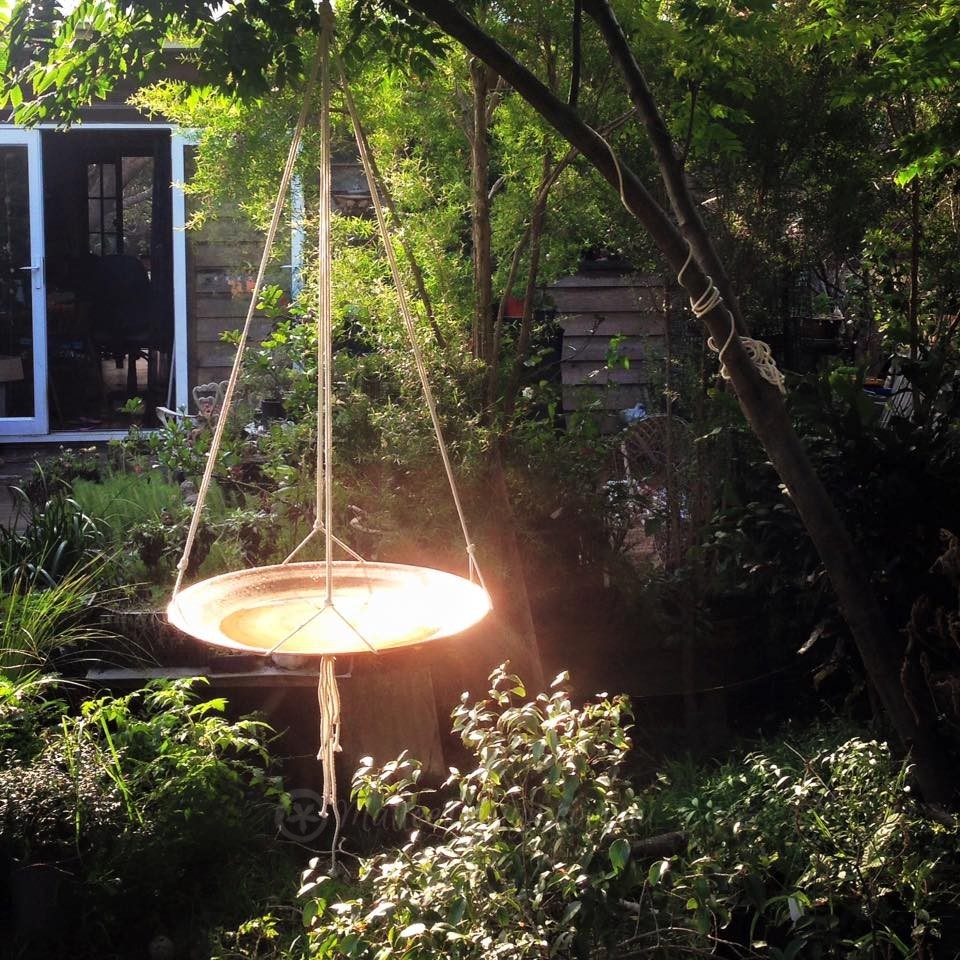 In the image above you can see the dish hanging from a client's tree in a macrame holder, let your imagination run wild with the possibilities of using this dish in your garden!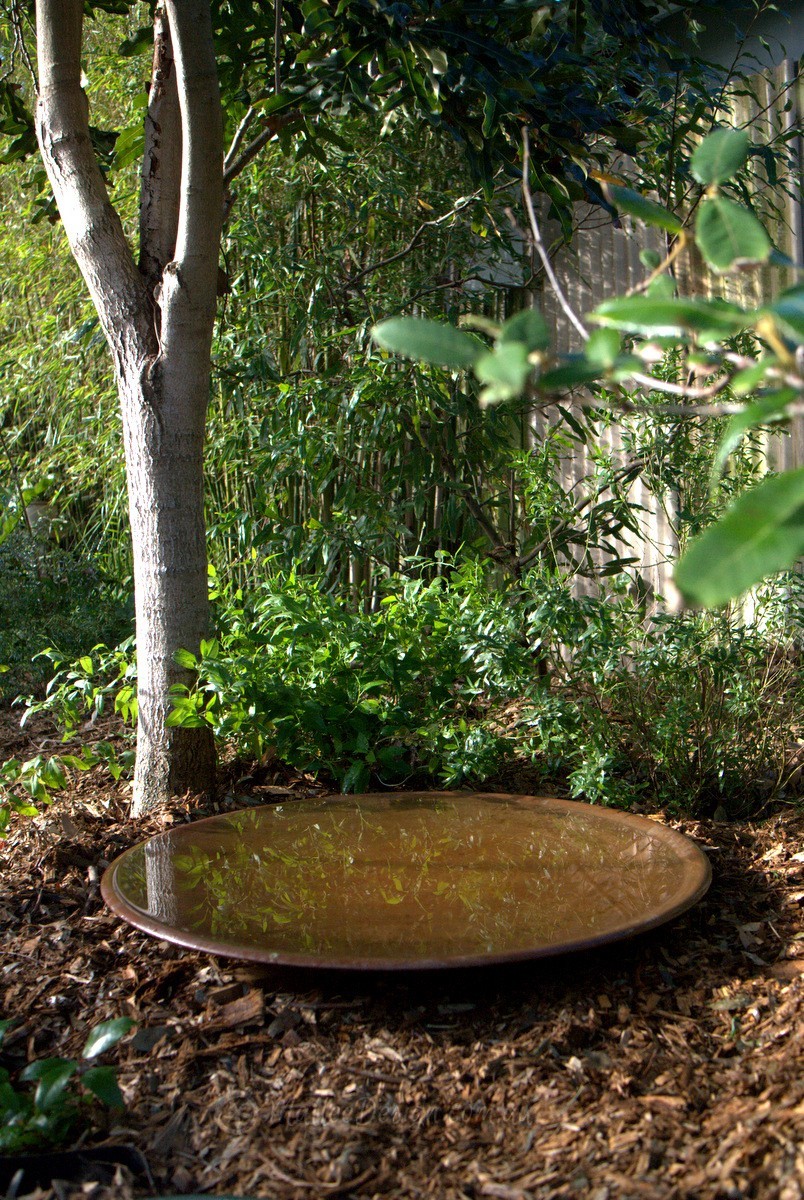 This bird bath can be purchased over here.