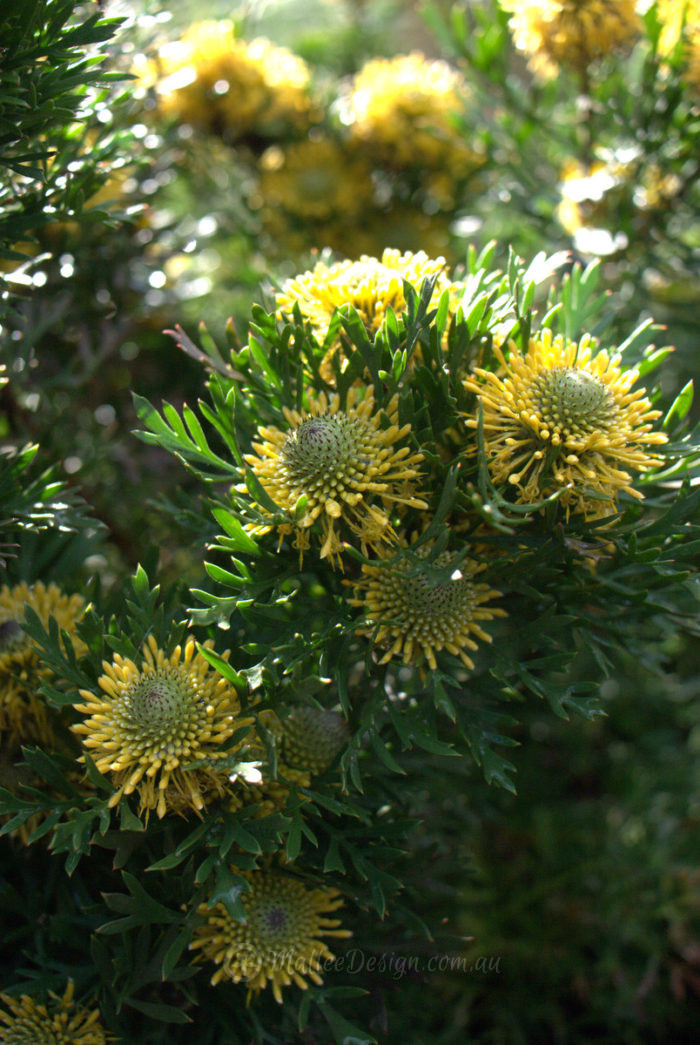 Go Drumsticks! Go! Isopogon anemonifolius 'Little Drumsticks'
Look at this shrub, can it fit anymore flowers on its tightly bunched stems? I think not… it is totally jam packed with intricate lemon yellow Drumstick flowers that last for a couple of months.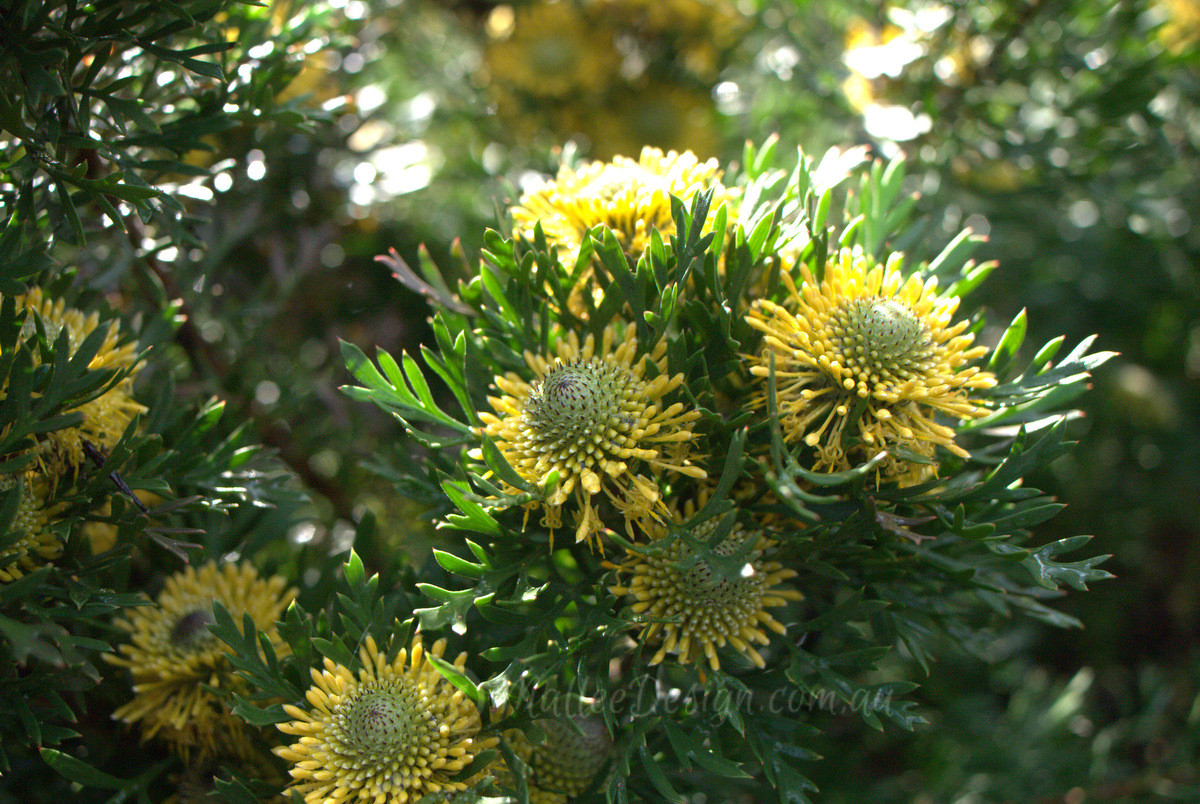 This is a compact selected form of Isopogon anemonifolius, a dwarf shrub that will only reach half a metre tall and around 70cm wide.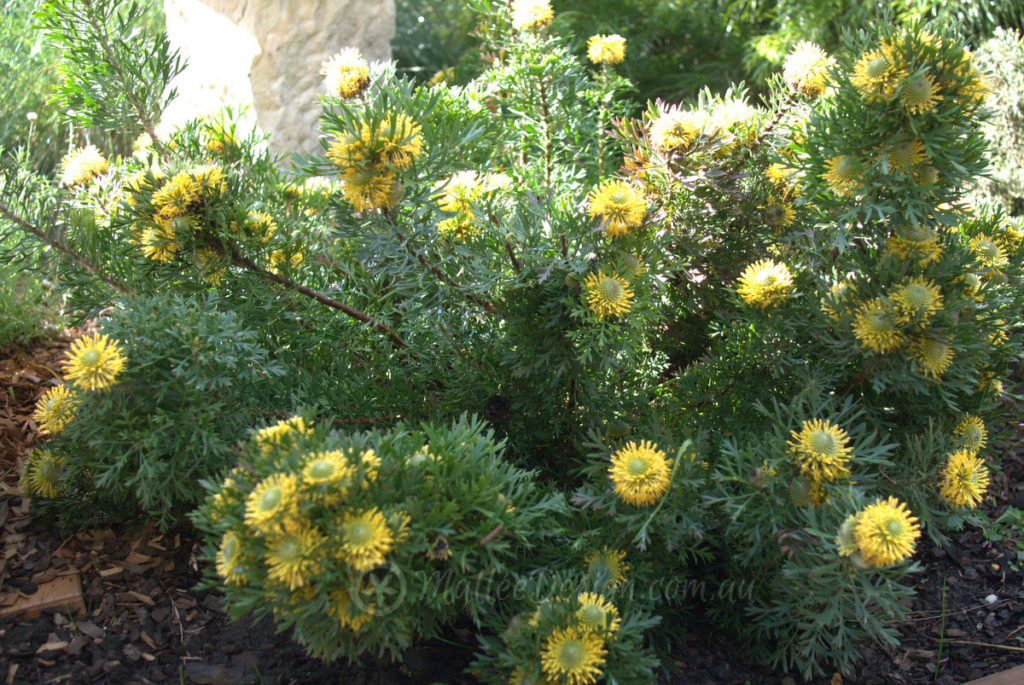 The plant in the image above has been in the ground for about 3 years, they are not a particularly quick growing species however when they begin to flower they make up for their slow growing progress. Isopogon 'Little Drumsticks' will retain a dense low growing habit without being pruned, it enjoys a moist well drained soil in full sun to part shade.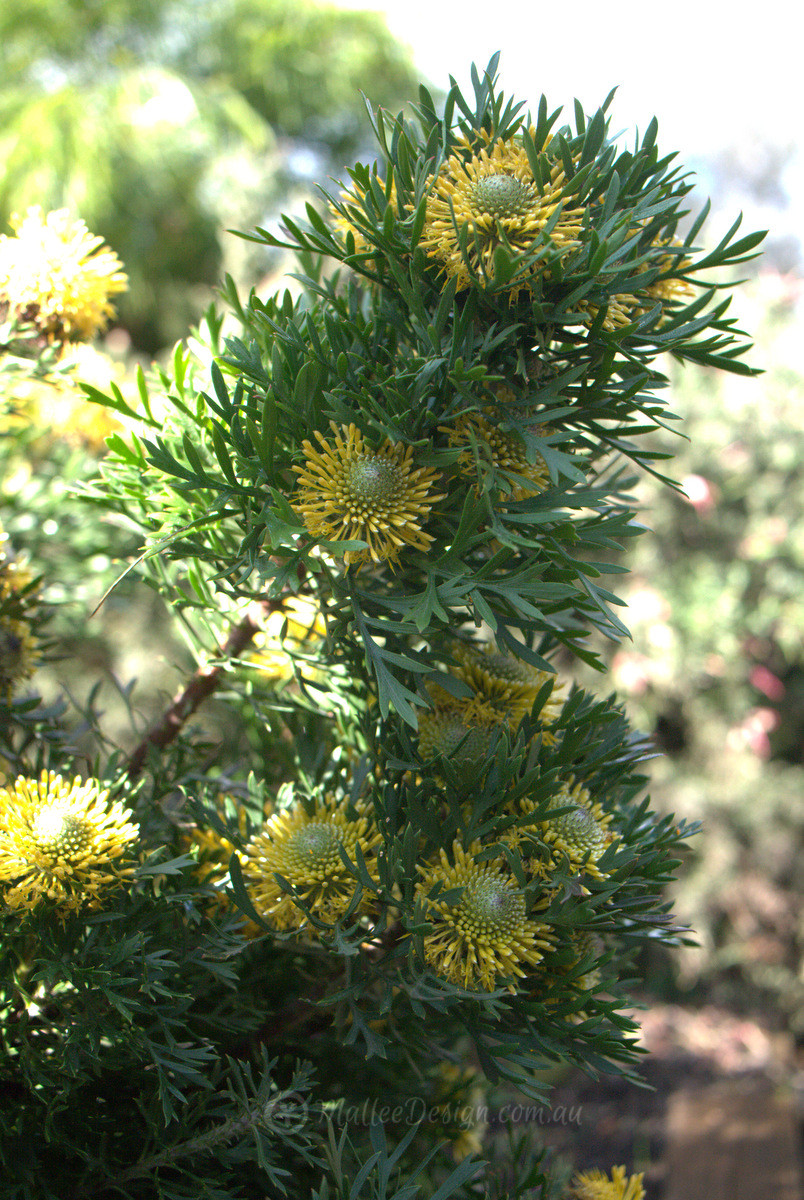 The lemon yellow flowers bud from Summer through Autumn and then explode in late winter and spring, they attract honeyeaters, thornbills, parrots and scrub wrens.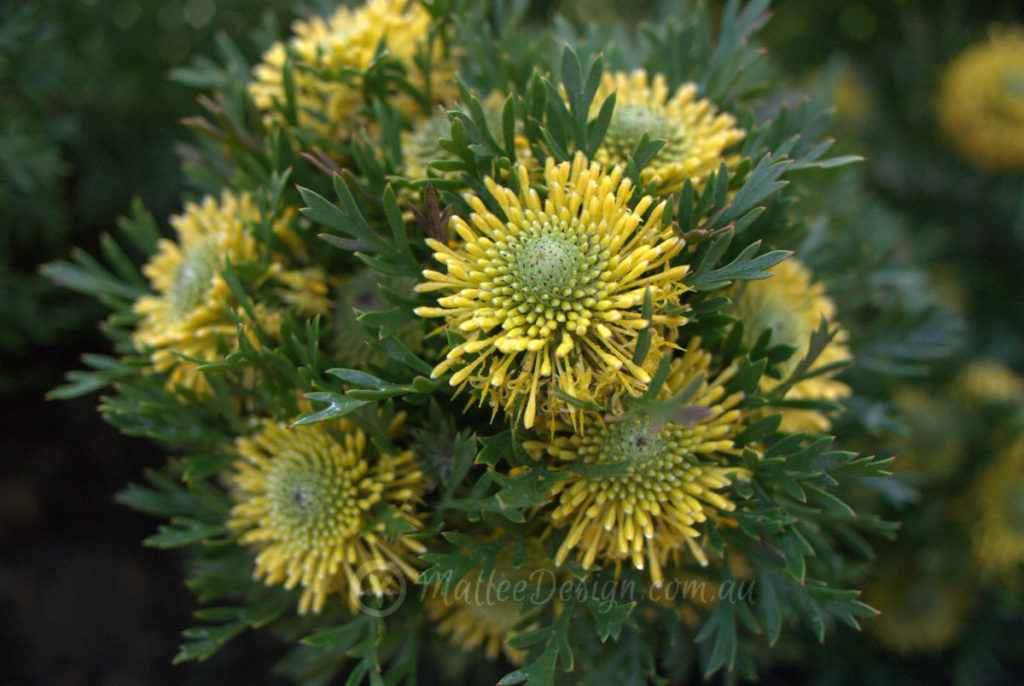 This low, dense shrub looks great mass planted or as a border in a more formal garden, it also can be used as an understory plant as Isopogon anemonifolius grows naturally under Eucalypt forest in a sandstone or gravelly soil. This is an excellent addition to the growing range of dwarf native shrubs being developed for Australian gardeners.