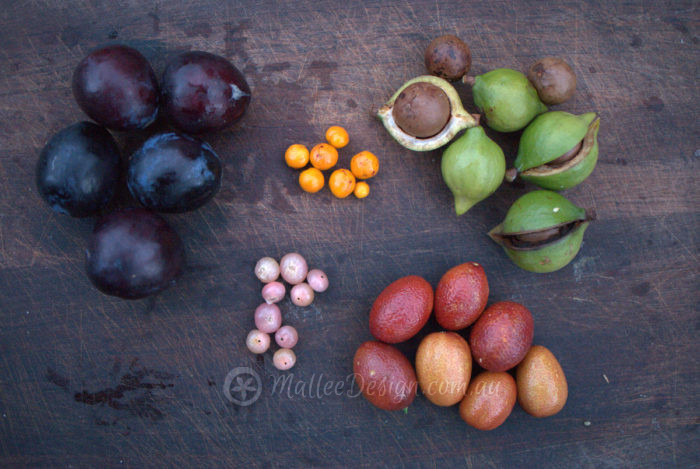 This is a little collection of bush foods collected in late May this year, isn't it an amazing haul? oh how we did feast! My children and I seem to have a high tolerance for the sour and bitter flavours that many bush foods offer. This was my first taste of raw Davidson's plums the big dark purple ones in the top left hand side of the image.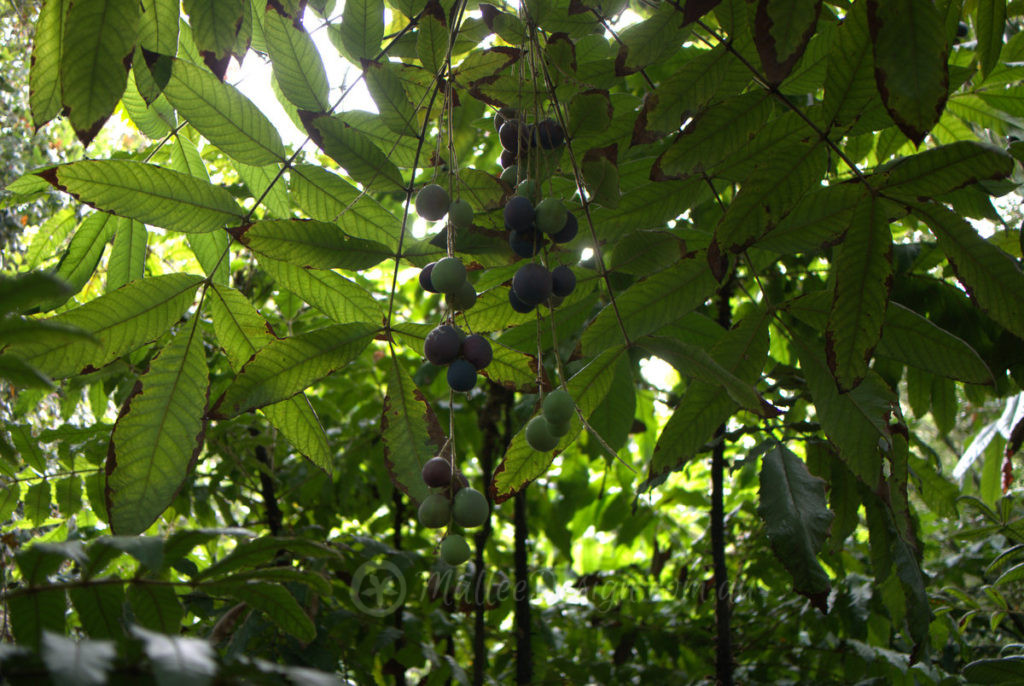 I have eaten many Davidson plum jams but actually found eating the plums raw quite addictive, weird I know. There was something of the flavour of Umeboshi Plum, which is a Japanese pickled plum touted for its health benefits.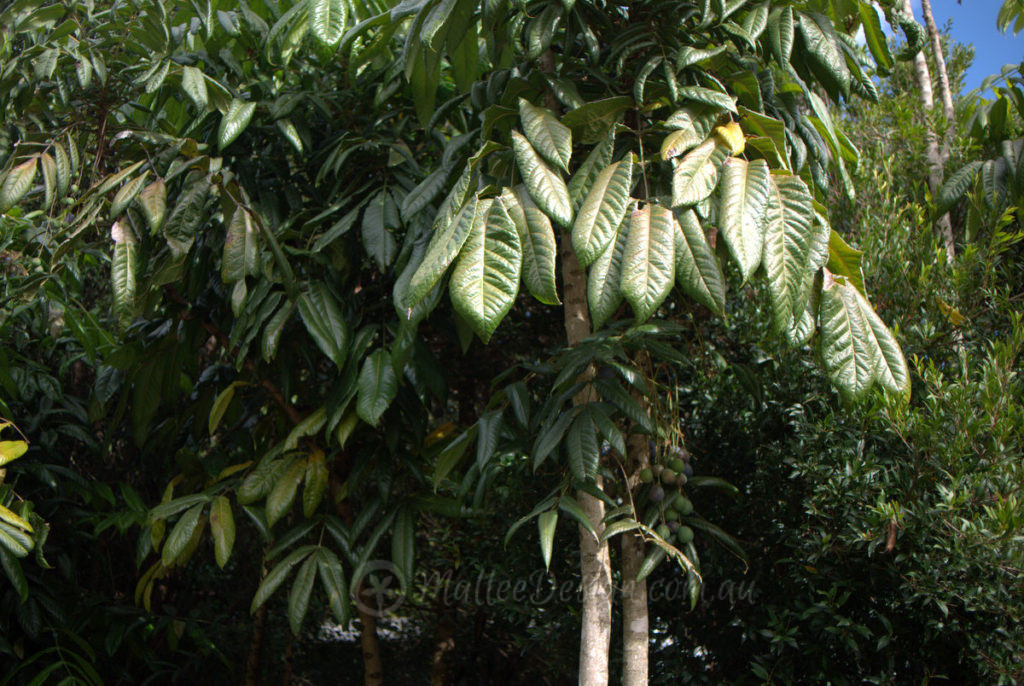 Davidsonia pruiens is only one of several species of Davidsons plum, the plums hang in clumps from stems attached directly to the trunk.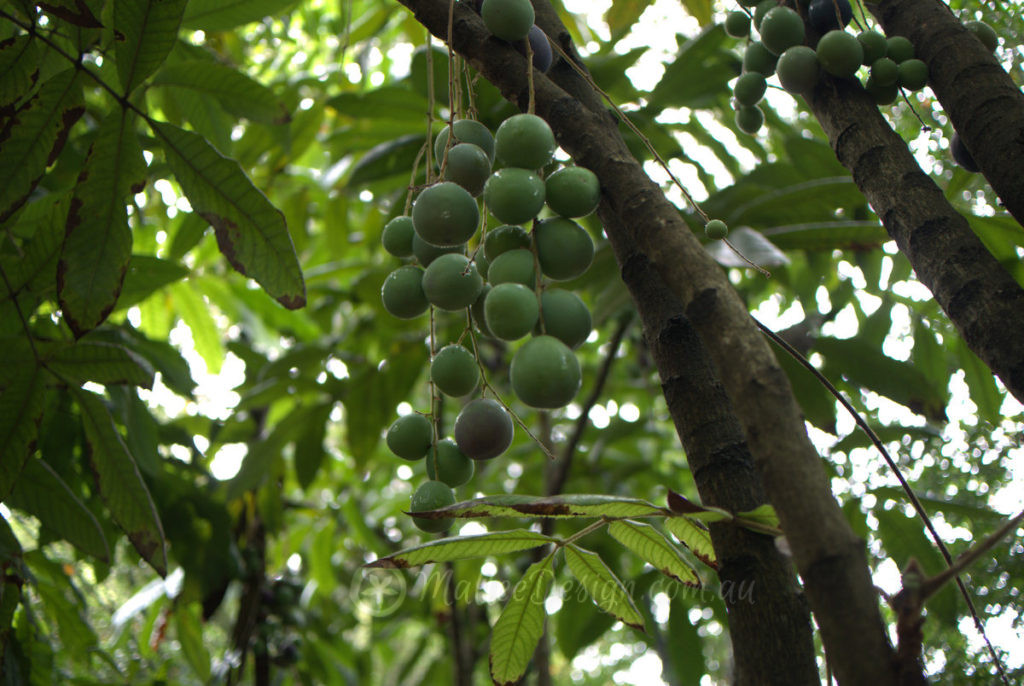 The fruit tends to fall to the ground when ripe making for easy gathering, as the tree itself can get to 8-10 metres. It has a narrow habit and ;its to grow in a sheltered position in a moist free draining soil as it is a rainforest species.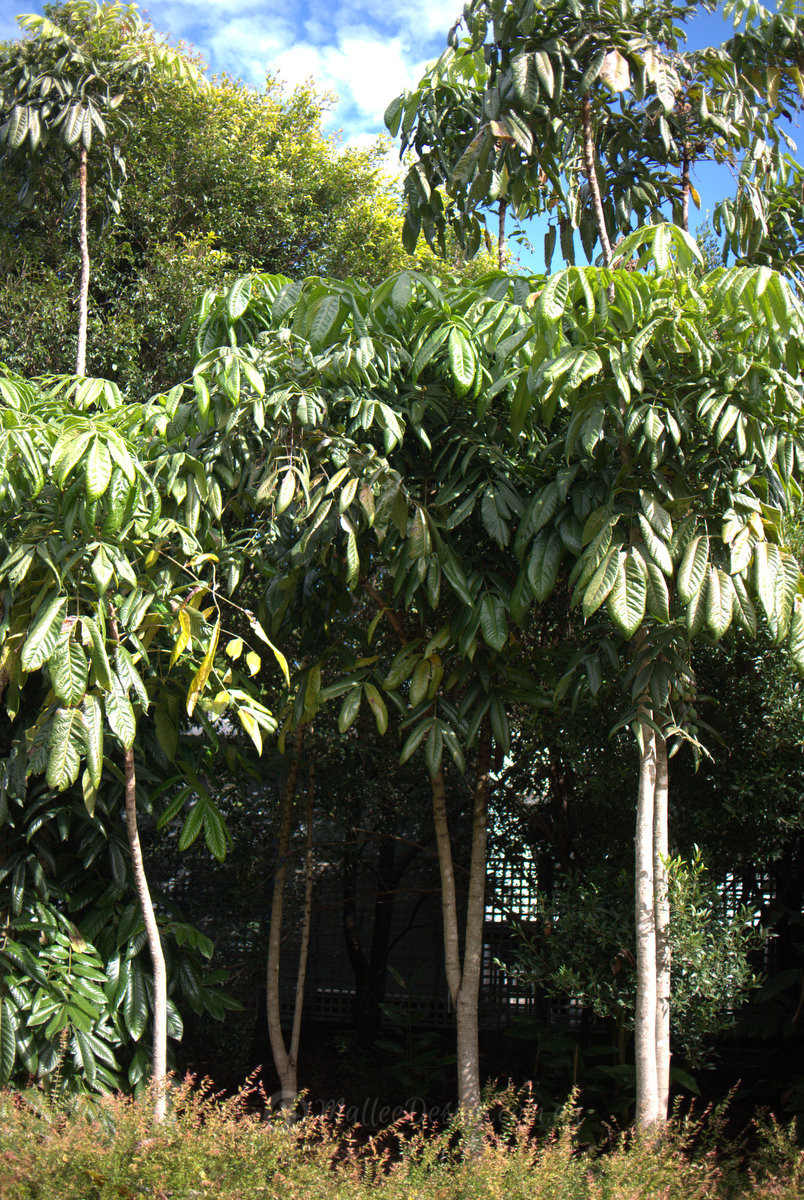 The 2nd bush food I had never tried before this magical day was the pink fruited lime berry or Glycosmis trifoliata. This bushy shrub bears  small soft pink fruit that is sweet and delicious, the berries are quite delicate  with a thin skin so best eaten picked straight off the bush. The Glycosmis trifoliata is easy to grow in the eastern states and fruits for much of the warmer months, it grows to between 2 and 4 metres and is a host plant for the Swallow Tail Butterfly.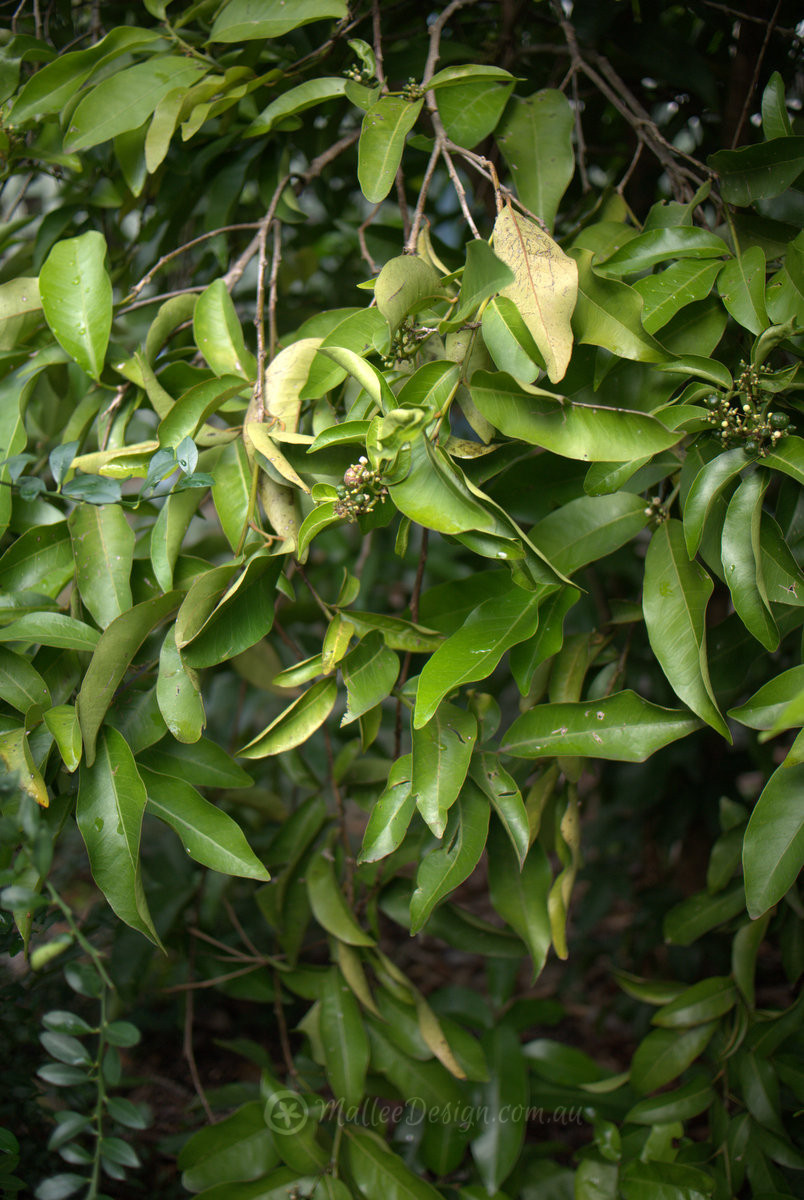 The 3rd bush food treat I hadn't't sampled was the Australian Red Lime, now these were addictive! they are a little less acidic than the finger lime and also lack the little caviar bubbles.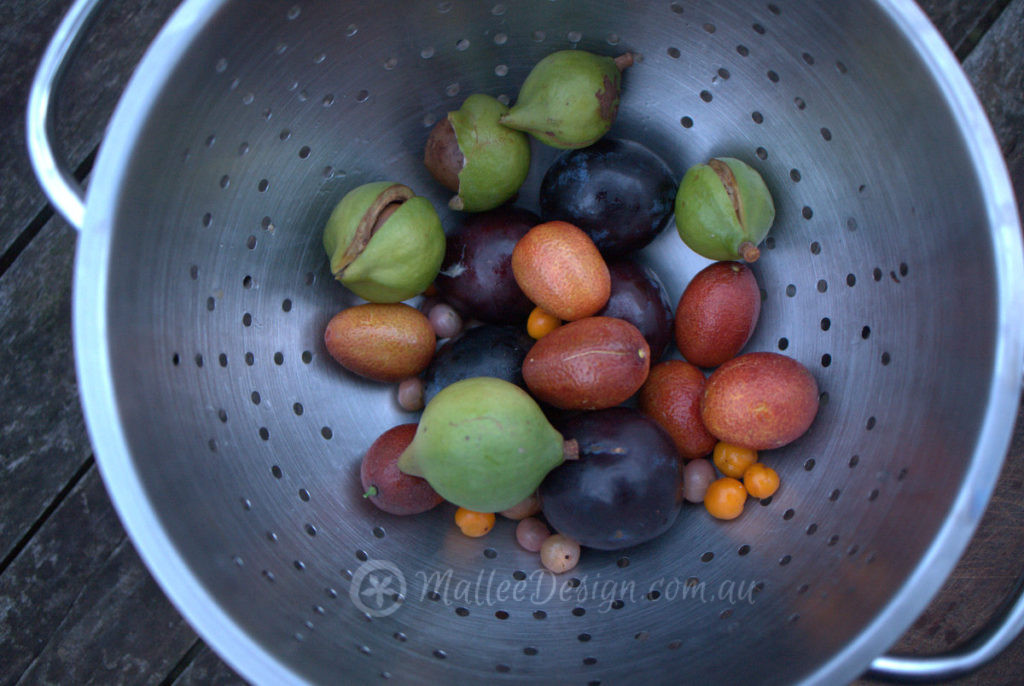 They are more similar to a regular lime or lemon in that the whole fruit is juicy not just the segments, they are absolutely yummy and I would grow one as well as a finger lime as they are less 'bitey' in flavour. Red limes grow on a small leafed thorny tree with a slightly weeping habit that if left unpruned may reach 2.5 metres.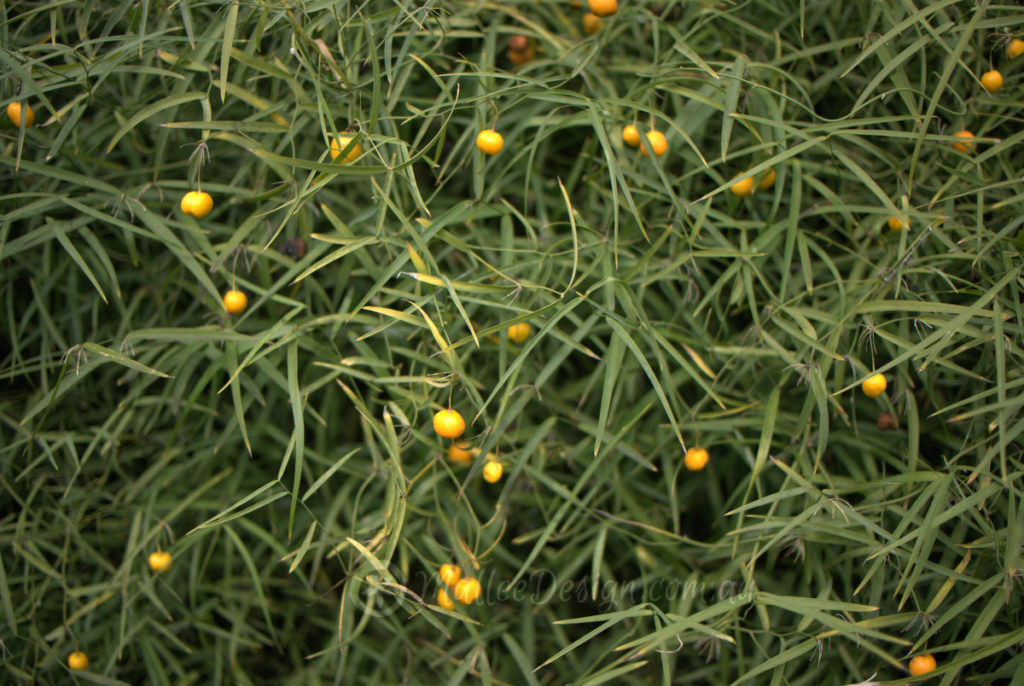 The other unmentioned bush foods in my photos are the Wombat Berry – Eustrephus latifolius, which is a twining vine or scrambling shrub bearing the little orange yellow berries. These are not particularly flavoursome but don't taste horrible either, I personally think they are better left on the plant where they look pretty. The other large nut in the top right hand side is of course Macadamia, which we all know and love