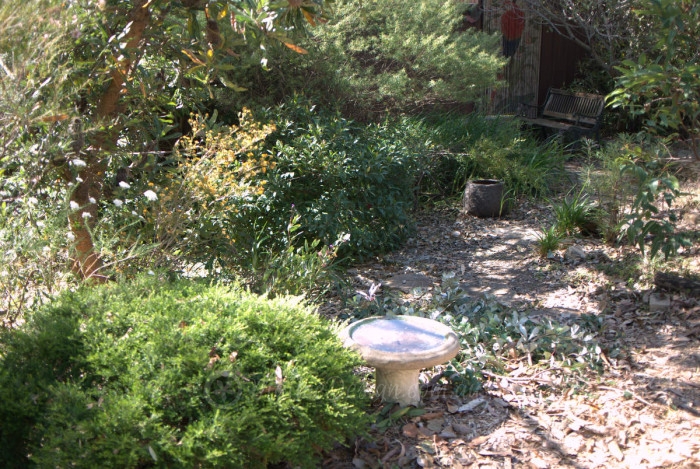 Australian Plants Society Open Gardens: Hogue Garden Jannali
This was such a diverse garden, diverse in style with lots of different areas and plantings. When I saw the garden it was full of sun, enabling the owner to grow almost anything! The different areas were almost like little "rooms" and I can imagine moving about the garden during a day letting the sun and shade decide where I should be.
The image above is taken down the bottom of the garden, showing a lovely informal pathway to a secret seating area. You can see a Baekea virgata dwarf in the foreground with a Banksia 'Roller Coaster' growing around the birdbath, There is also a well established Banksia serrata on the left.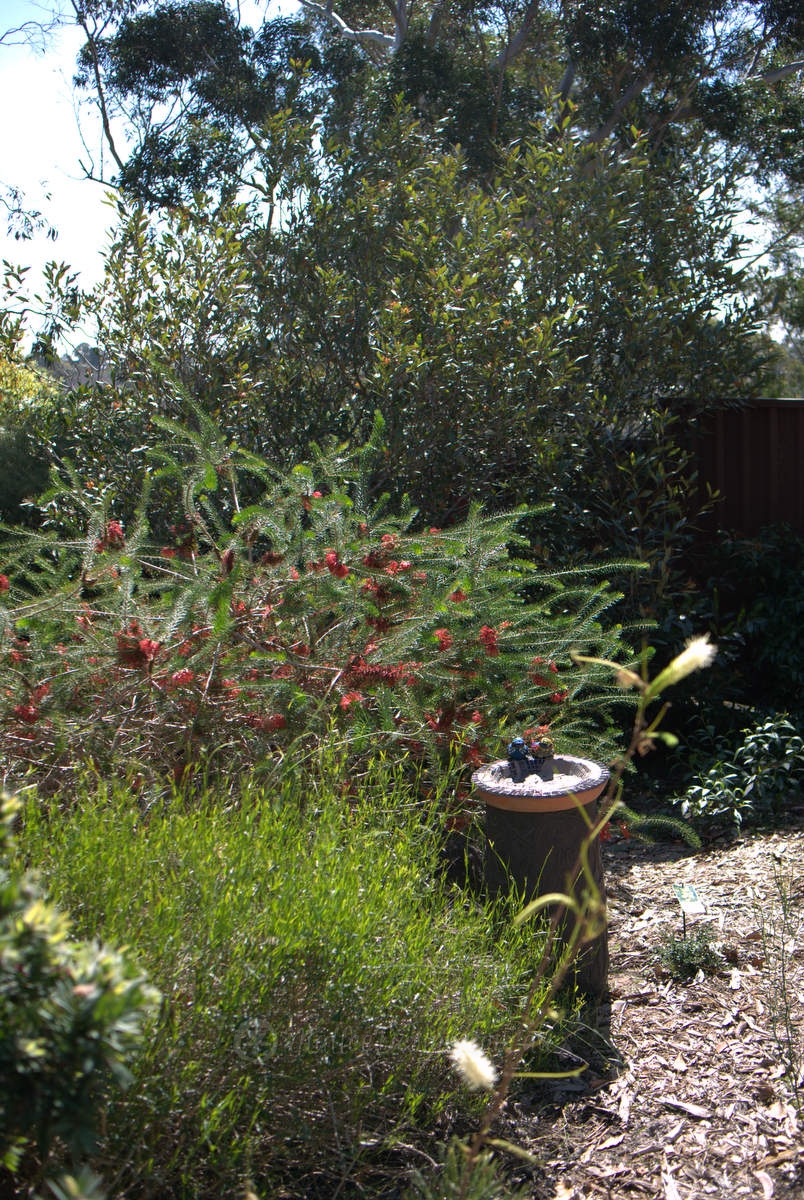 Above is just the most spectacular Calothamnus quadrifidus in full flower, this is possibly my favourite plant in this garden. I love the layering here with the Jasminum suavissimum in the foreground and the Grevillea 'Orange Marmalade' in the back. I had no idea that the Jasminum suavissimum grew almost like a shrub, the owner says she prunes it to keep it from spreading too far but it naturally looks like a mounded shrub, would be good for formal or Japanese inspired gardens.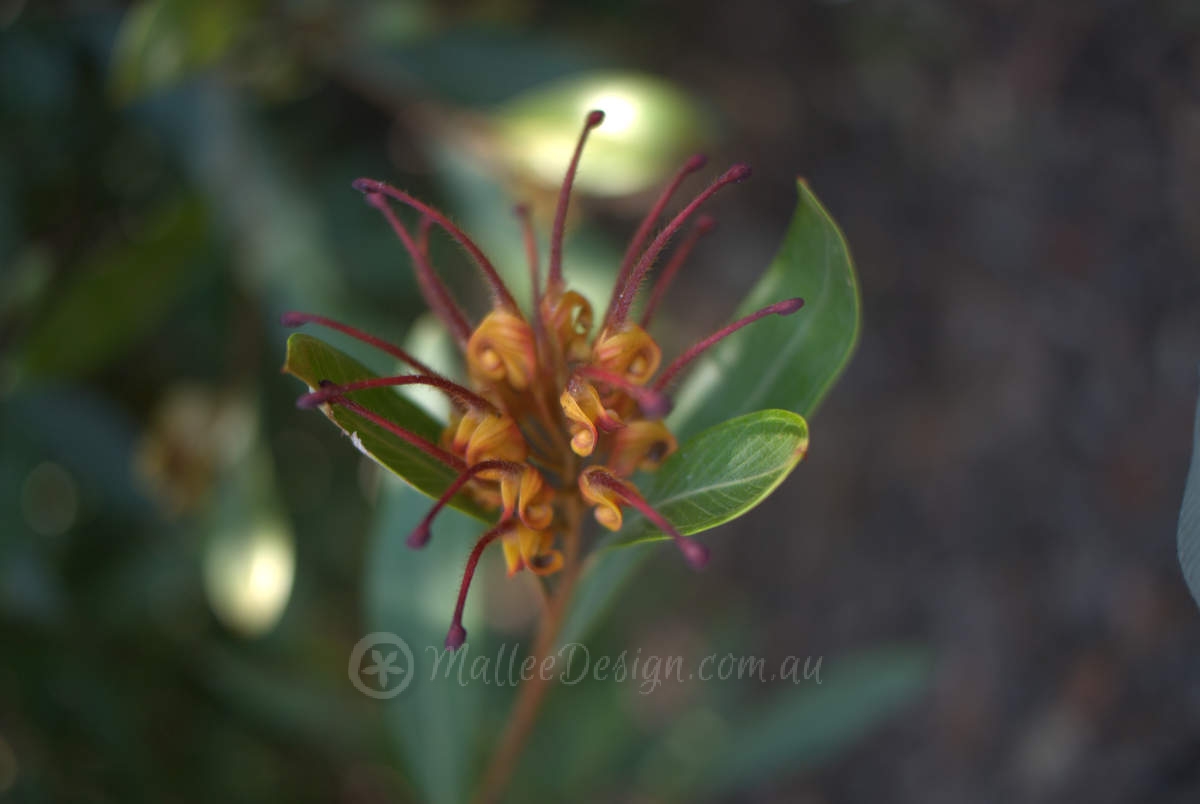 The flower of Grevillea 'Orange Marmalade', an excellent large screening shrub for well drained soil.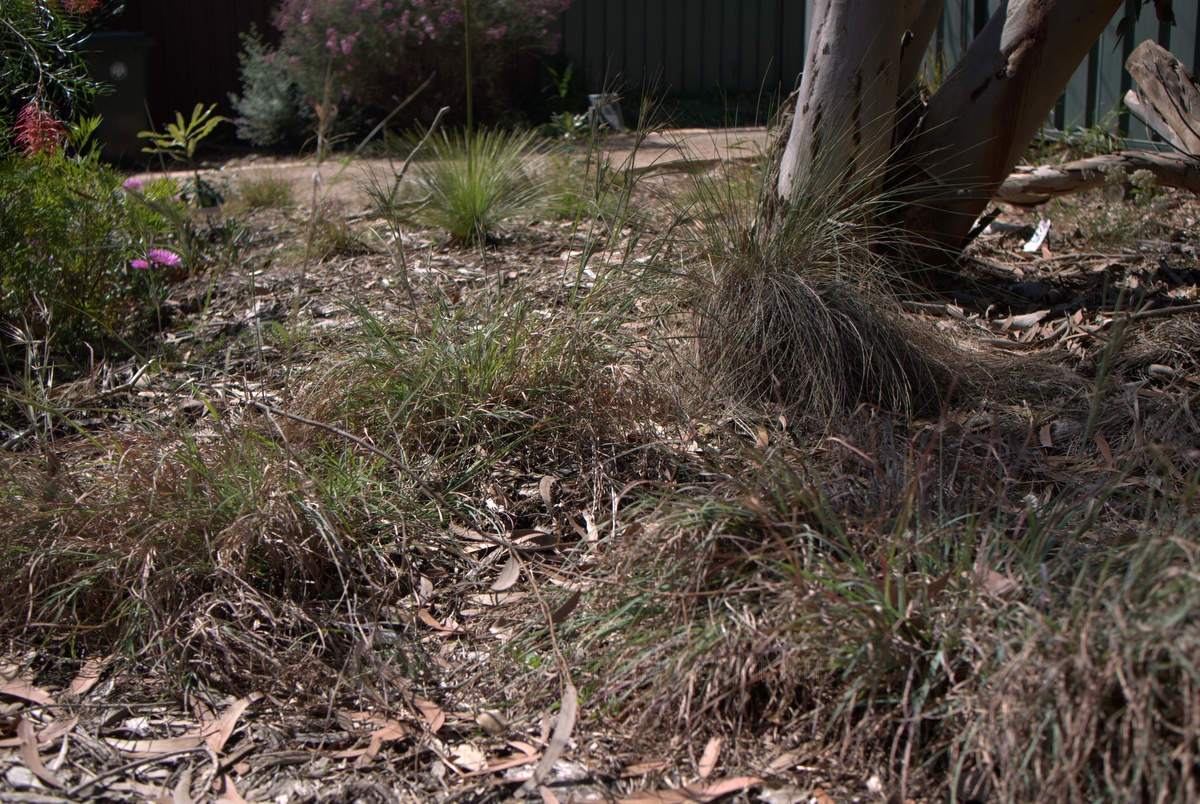 Another corner of the garden I was drawn to was this area under a large established Eucalypt, of course to the grasses. The underplanting here was Themeda, Xanthorrhoea and Poa, some of my favourites, especially with the grass tree spear, this area then carried over to a mass planting of Carpobrotus glaucescens and a showy Grevillea spps.
There was a lot of great mosaic around the garden and I really liked this seating area in the centre, reminds me of an informal chess board….a bit of fun.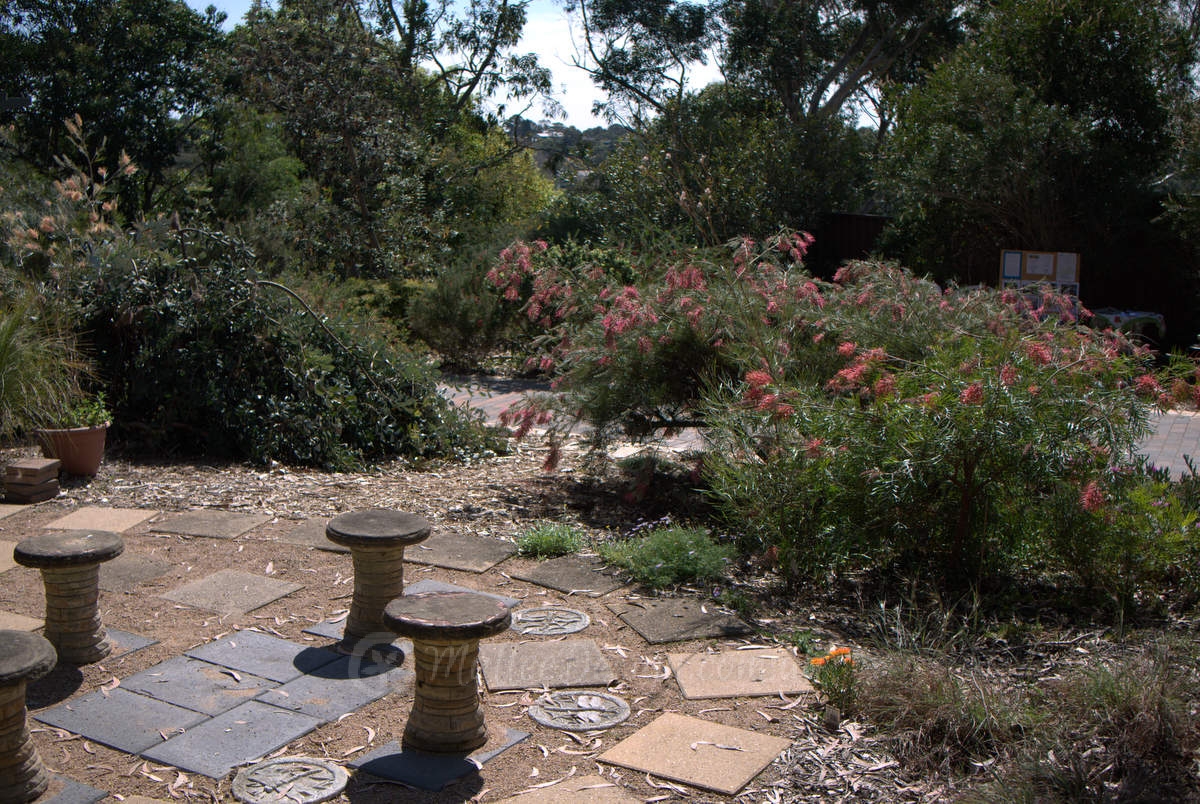 This area was surrounded by low colourful plantings of daisies, Kangaroo Paws, Isopogon and other showy Cottage garden style plants, such a happy space with lots of bird attracting blooms.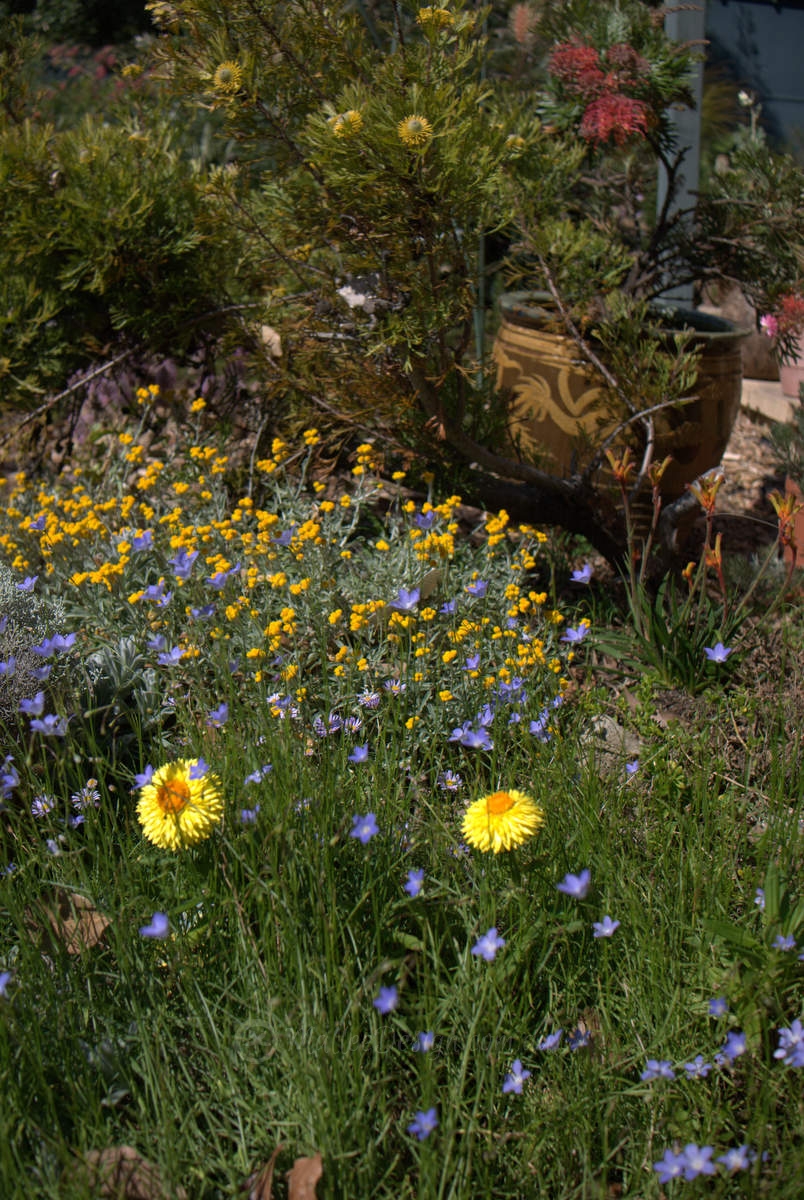 What a fantastic garden with interest everywhere you turn!