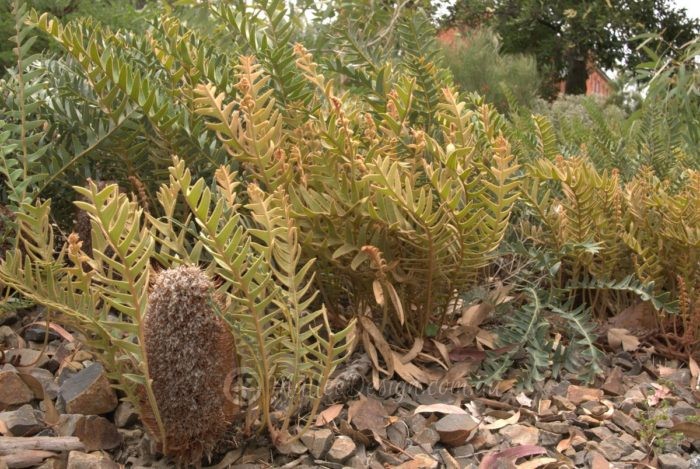 A true blue Banksia ground cover: Banksia blechnifolia
This is the real deal when it comes to a Banksia ground cover, it naturally grows along the ground it is not a cultivar or hybrid, it "wants" to grow like this! And I love it for that, happily creeping along with its soft red furry new stems and hilarious flowers that sit on the ground.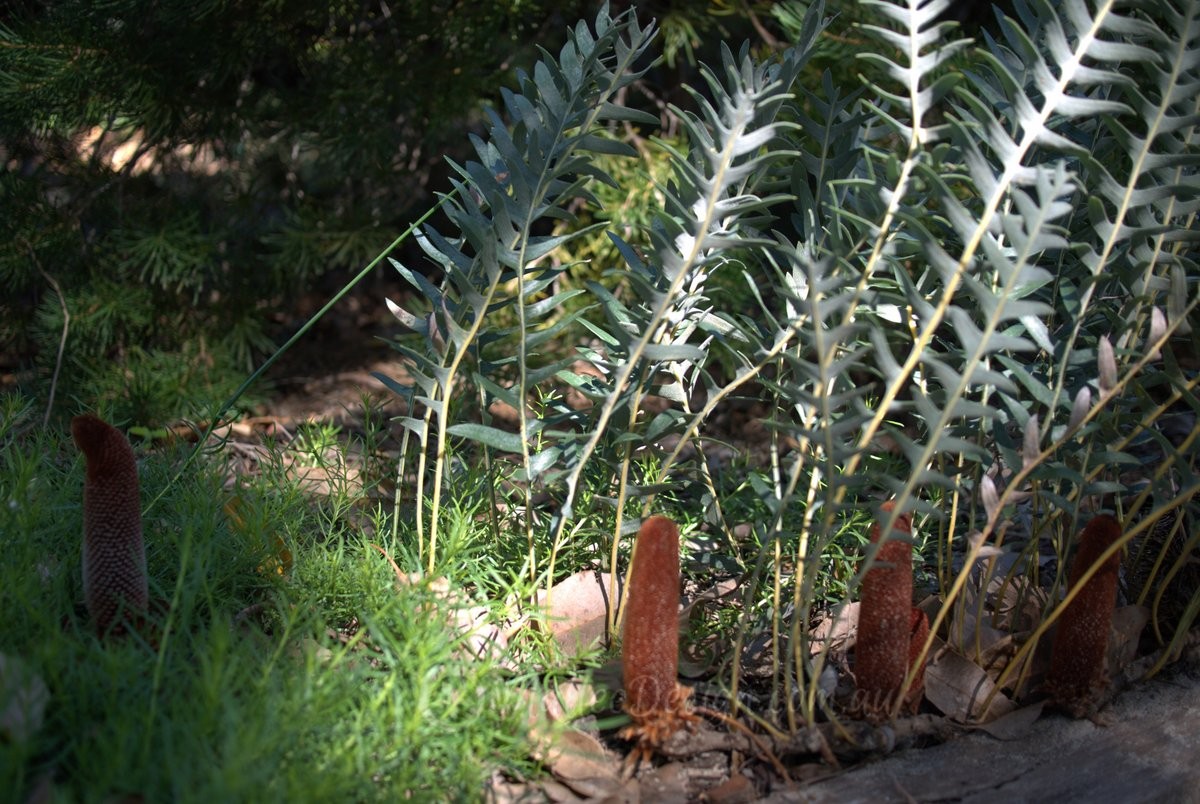 Banksia blechnifolia really has a lot of quirk and charm, the deeply serrated leaf appears fern like and begins as a rusty gold colour before turning dark green. Of course this interesting plant is from Western Australia, it grows naturally in the sour then most tip of WA.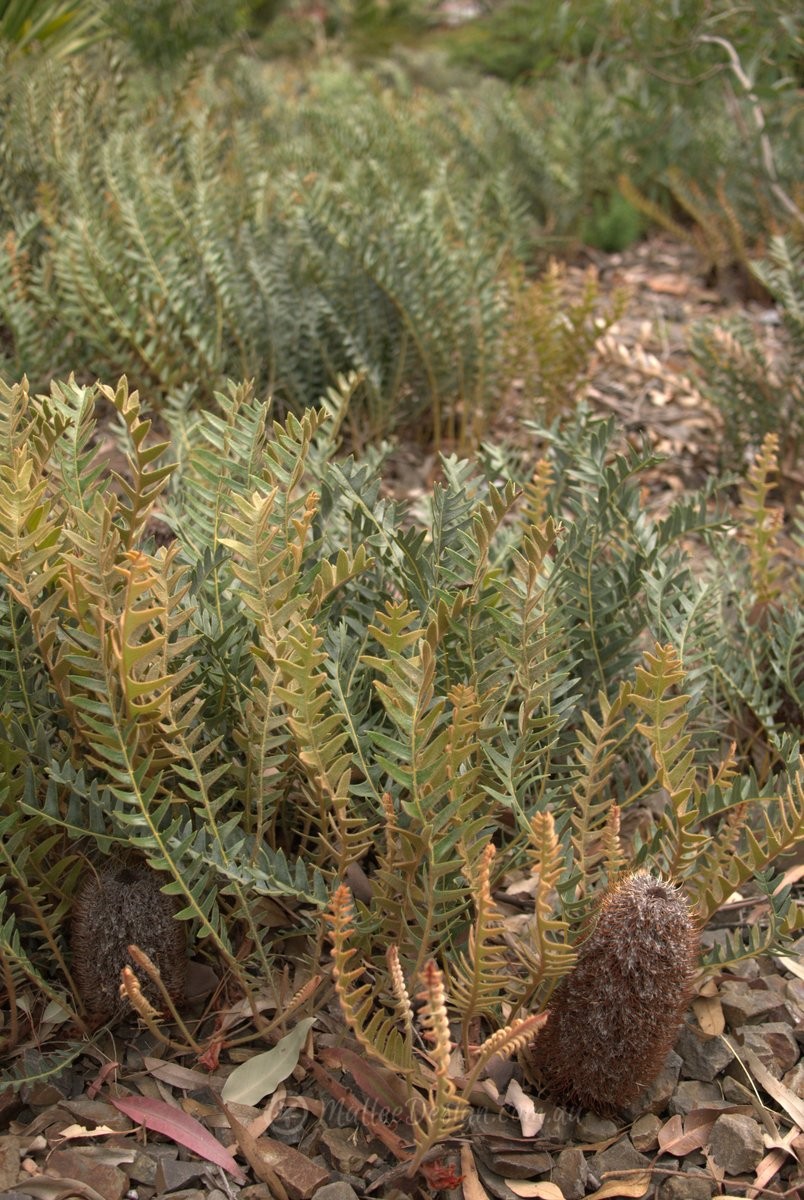 Banksia blechnifolia like a free draining soil in full sun to part shade, plant it in part shade if you think this will reduce the humidity in Summer. As its stems rest directly on the ground it likes creeping over in-organic mulch like gravel or pebbles, as you can see in the image above.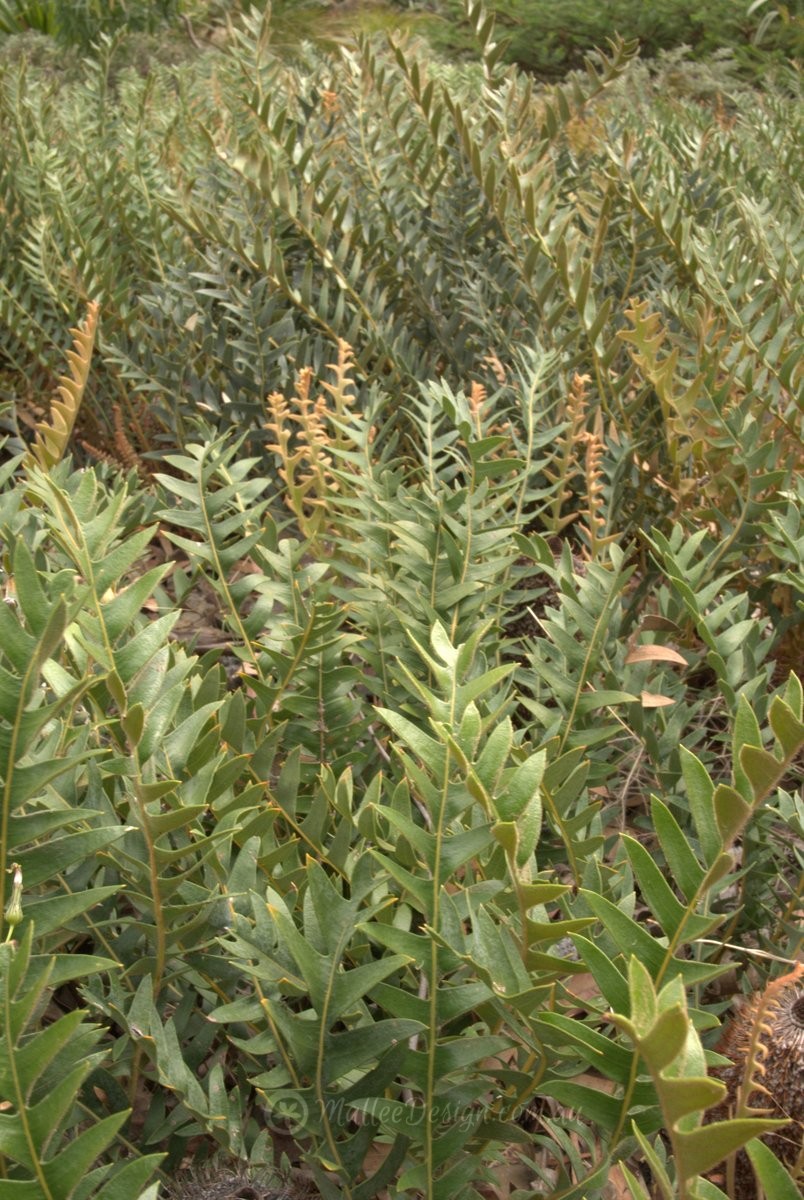 The leaves on Banksia blechnifolia get to about 30-40 cm long and if mass planted they will create a fantastic low swathe of unusual foliage. The phallic flowers come out in red velvet and then change to a bright orange and are about 15cm in size.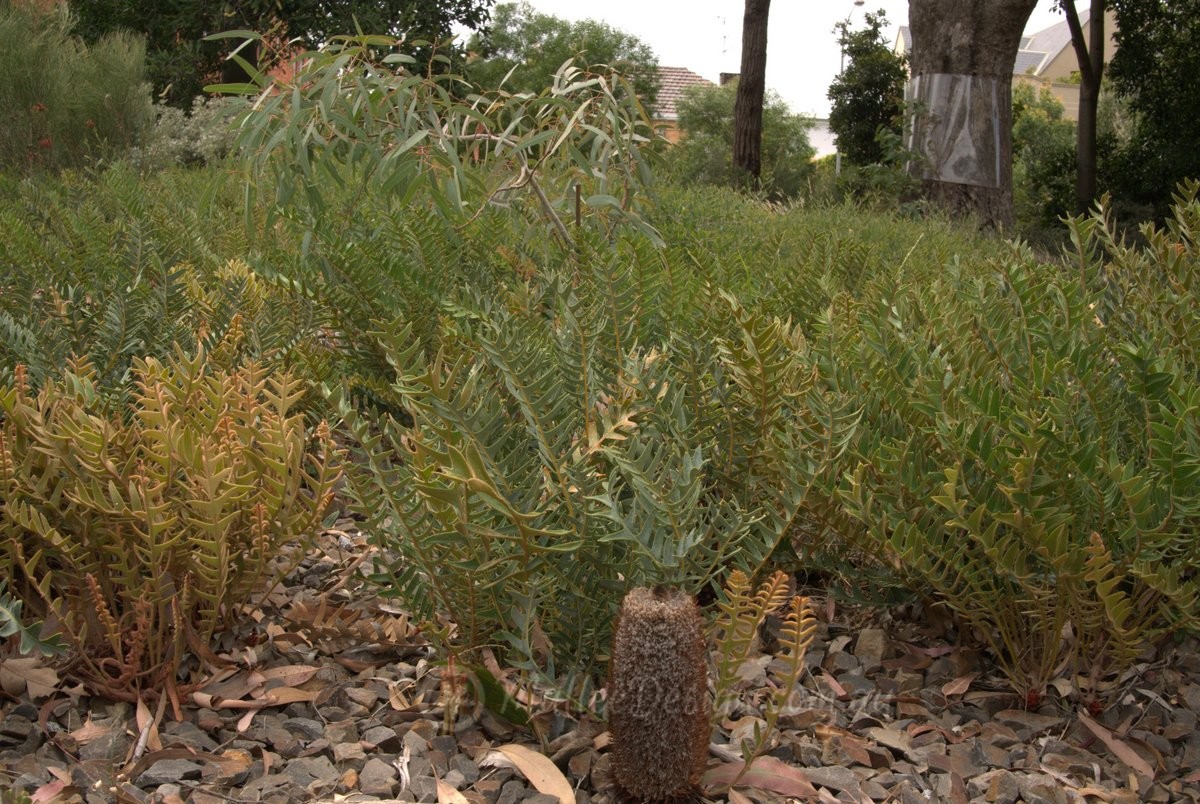 Spent flowers and dead leaves can be cleaned out when needed, this will also help keep the ground cover free from disease and fungal issues if you are trying to grow it on the east coast of NSW. It is not a difficult WA plant to grow here as long as you pick an appropriate position and refrain from over watering, good luck, it is worth a try or two 😉