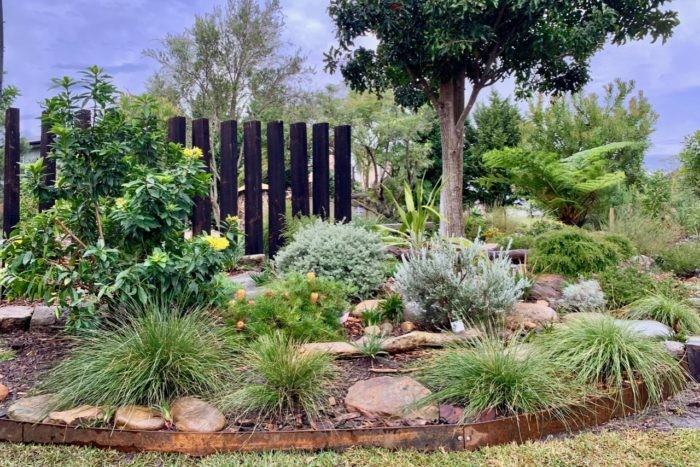 Portfolio: Norah Head Consult
A couple of years ago I made a trip to the central coast to Norah Head for a garden consult. I was intrigued by the description of the garden, which runs alongside a small patch of native bushland and curious to meet the client who has been looking after the restoration of the bushland but had become a bit unstuck about what to do with her own adjacent garden.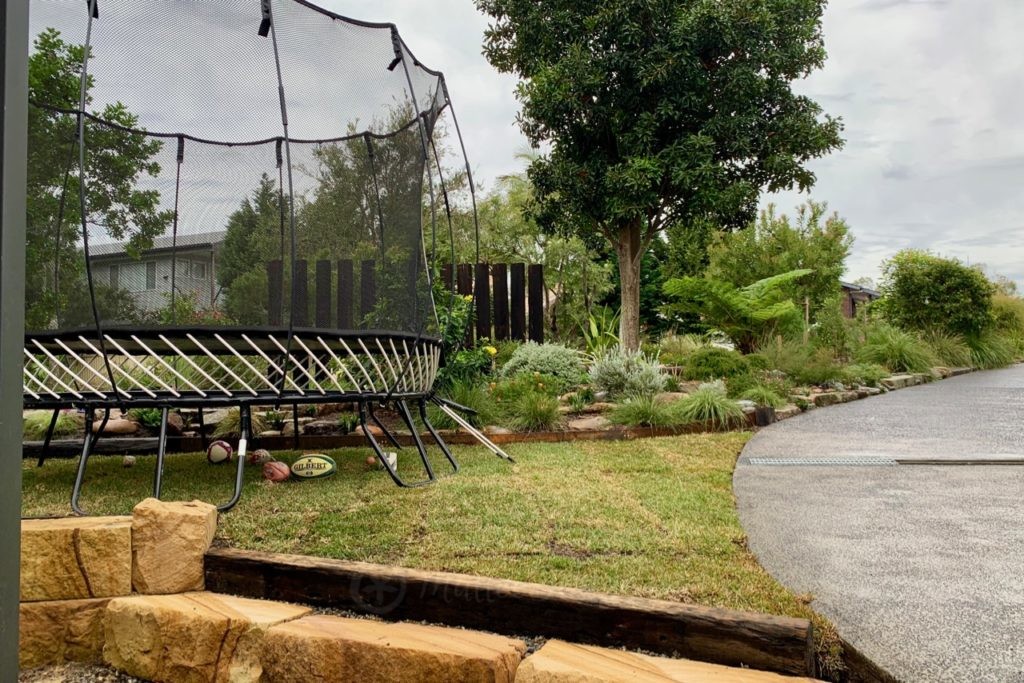 We spent the day sketching out each area of her large garden in a fair amount of detail and I left her 7 hours later with lots of pieces of paper full of mud maps! Many people would have become overwhelmed at the task at hand but this special person was inspired and got stuck straight into it 😉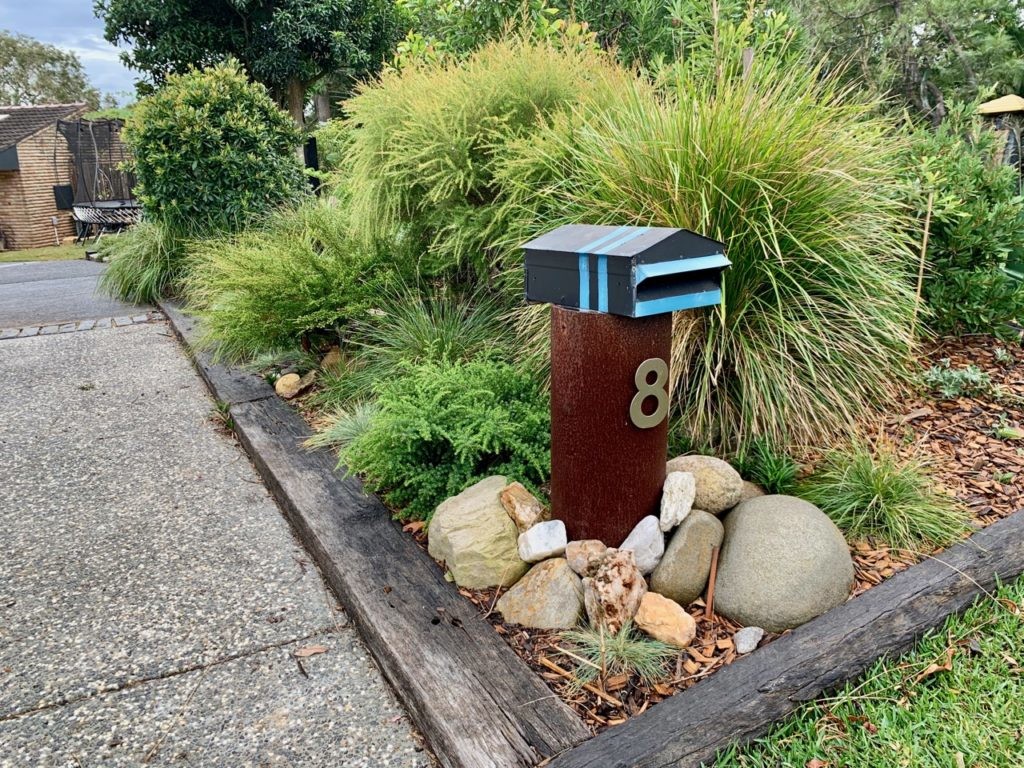 Today she sent me several images of her front garden which wraps around the side of the house and I am simply blown away at the wonderful progress she is making.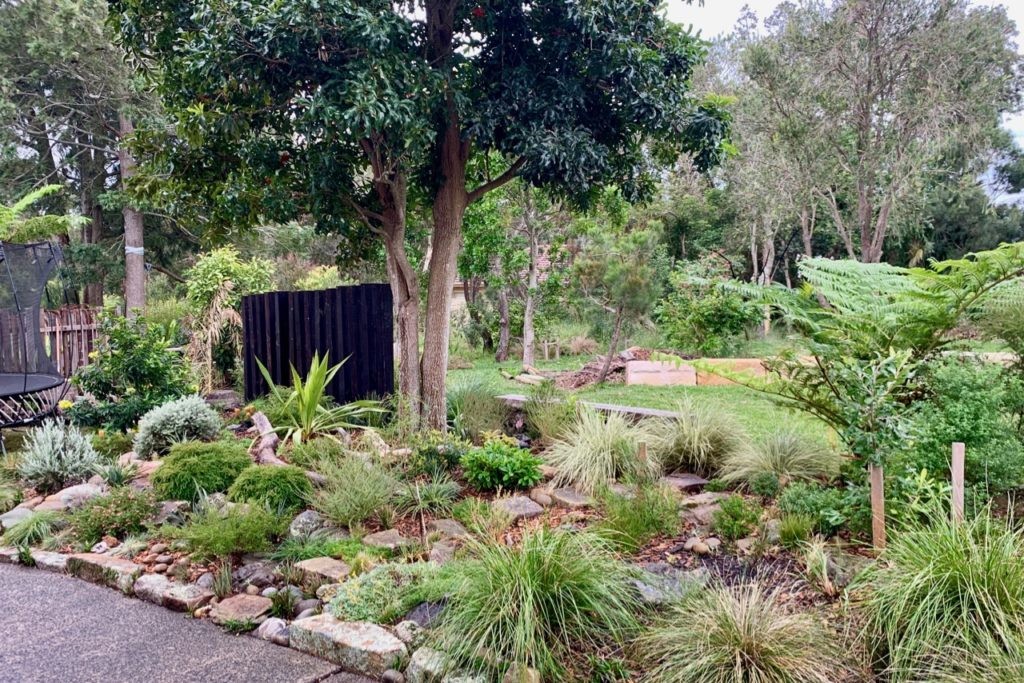 The garden bed running alongside the entrance driveway has been turned into a rockery with dense planting of Lomandra, Poa, Baeckea virgata, Eremophila 'Nivea' and Westringia 'Smokey'.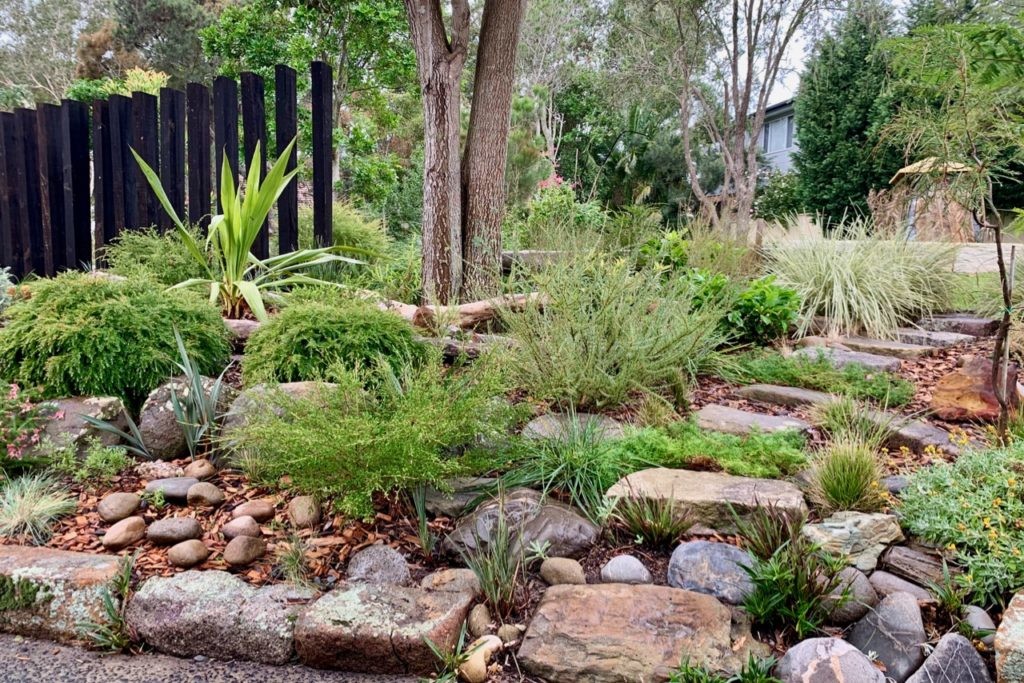 A stone pathway leads to the shared gardena nd access to the bush behind.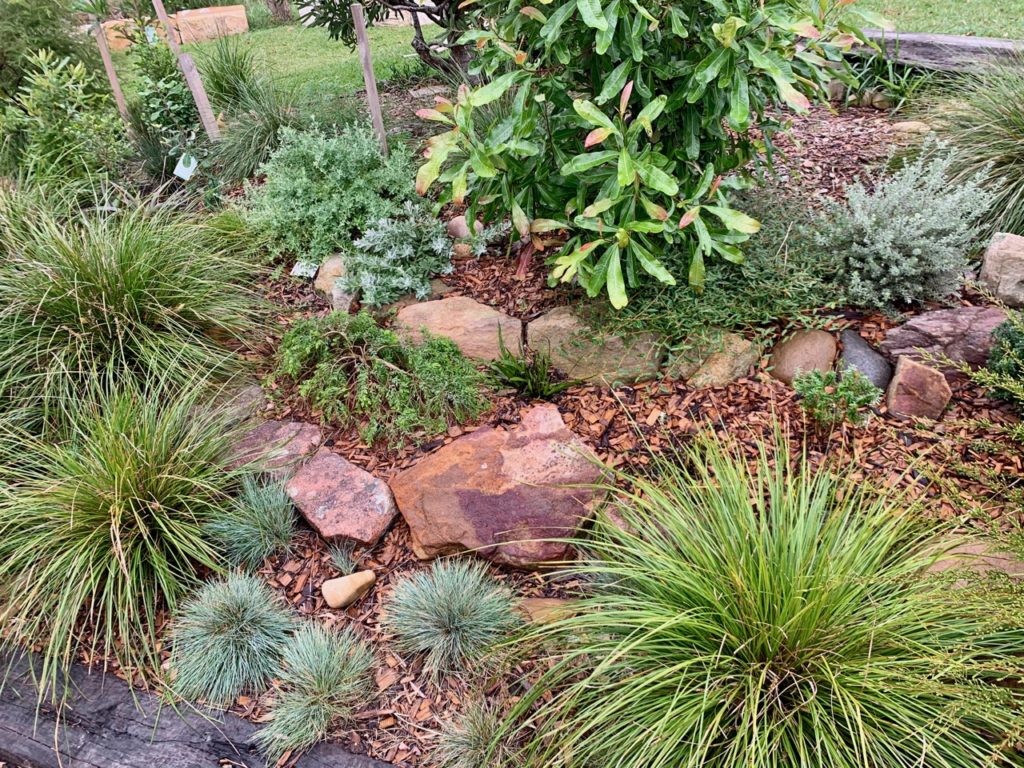 The garden is full of texture and colour and it is evident how much attention and love has gone into it, it really is inspiring to see so much progress 👏 I can't wait to see how she turns her hand to the other parts of her garden.