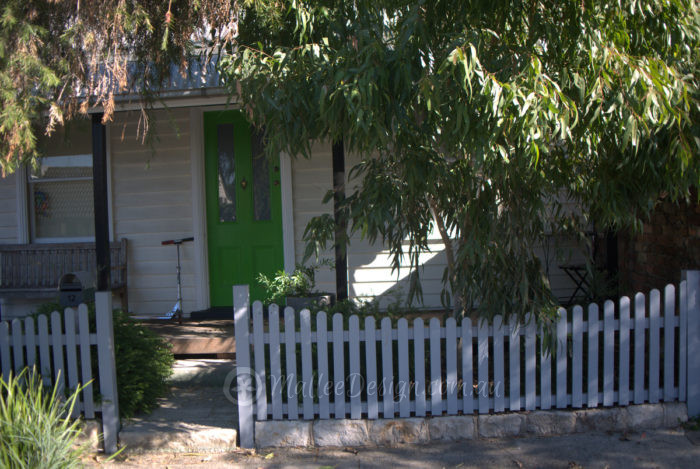 Portfolio: Garden Design Lilyfield
This is the tiny front garden of a small cottage in Lilyfield that was planted out about about 2 years ago, during that time it has flourished! Providing well needed privacy from the street and adding a lovely sense of arrival as you step off the pavement.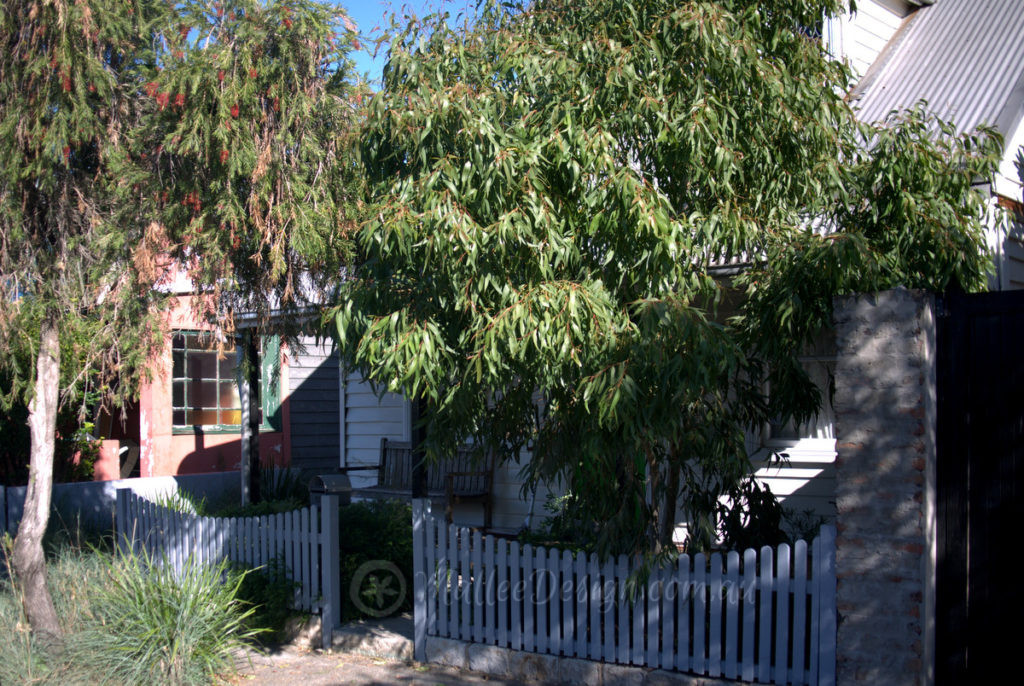 The feature screening tree is a grafted Dwarf form of Eucalyptus citriodora, chosen for its dense weeping habit, strongly scented leaves and beautiful clean white trunk.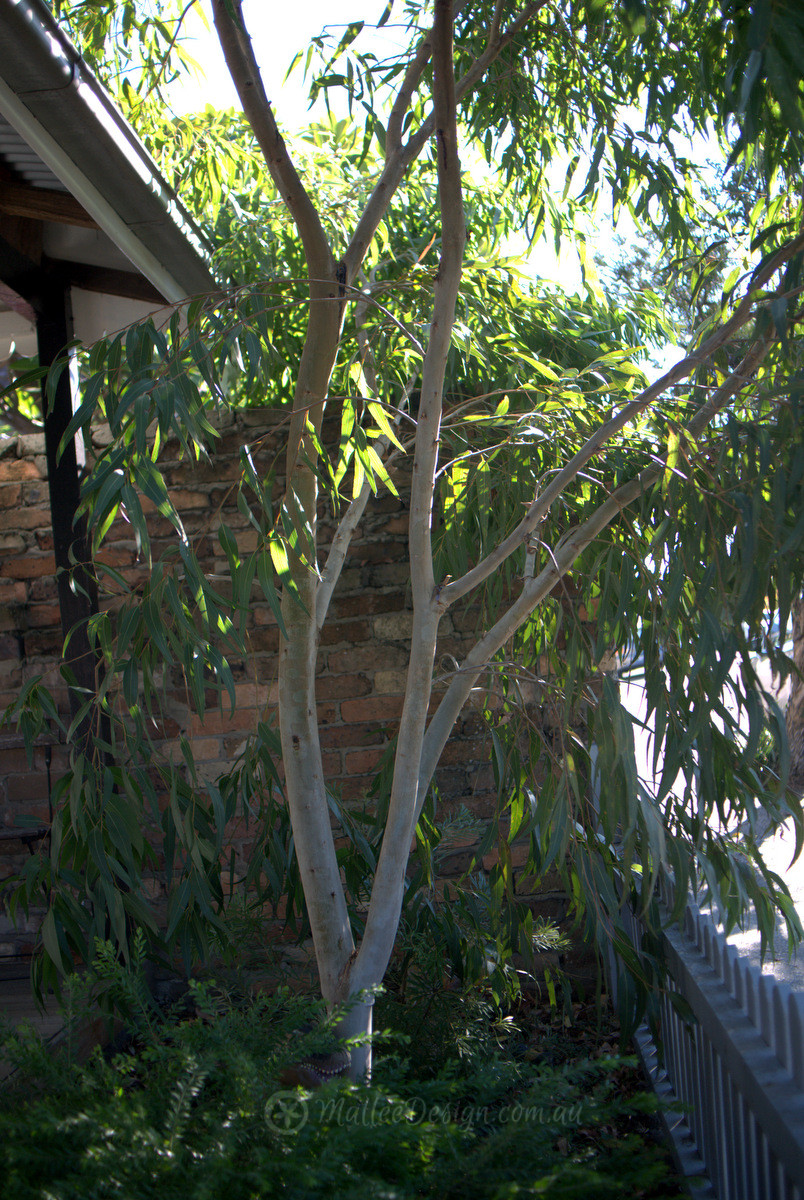 It provides scent in the evening and when it rains and also when brushed past, this specimen is narrow and will eventually grow up to be viewed from the upstairs window.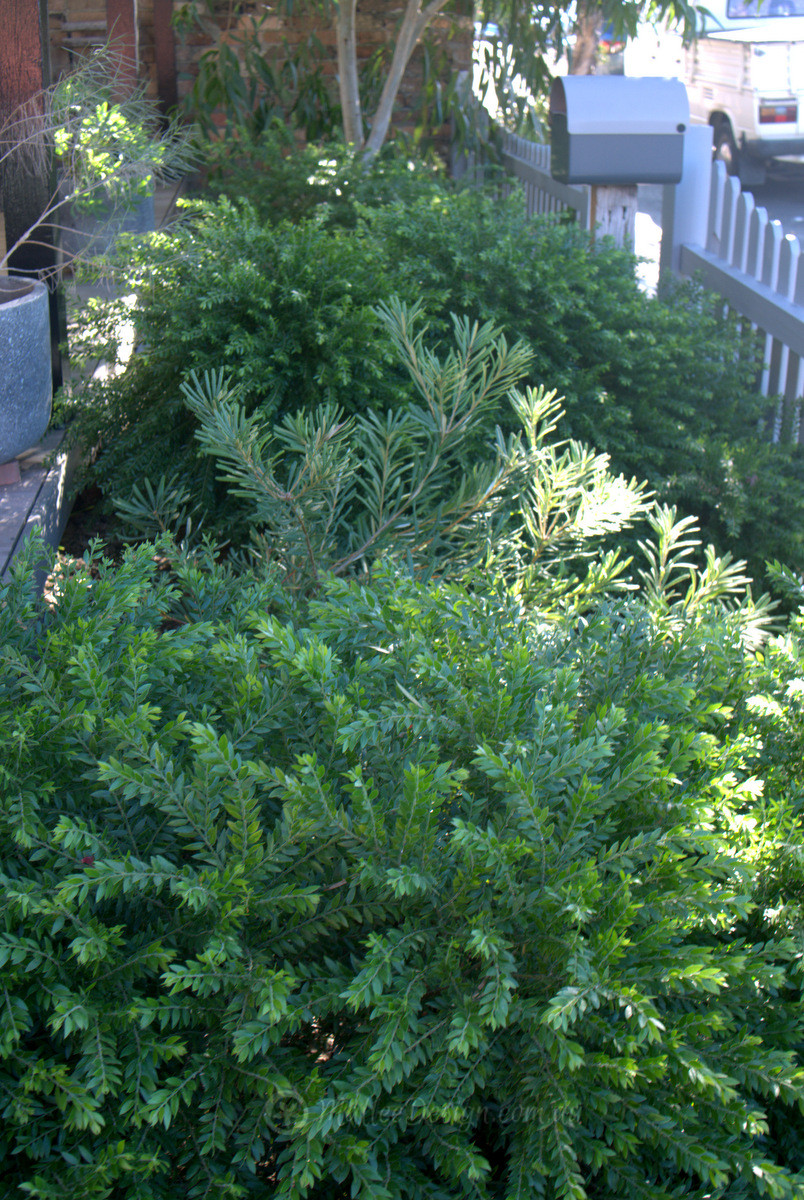 A low mixed hedge of Acacia 'Honeybun' and Banksia 'Honey Pots' fill the garden beds on either side of the entrance path, adding texture and contrast.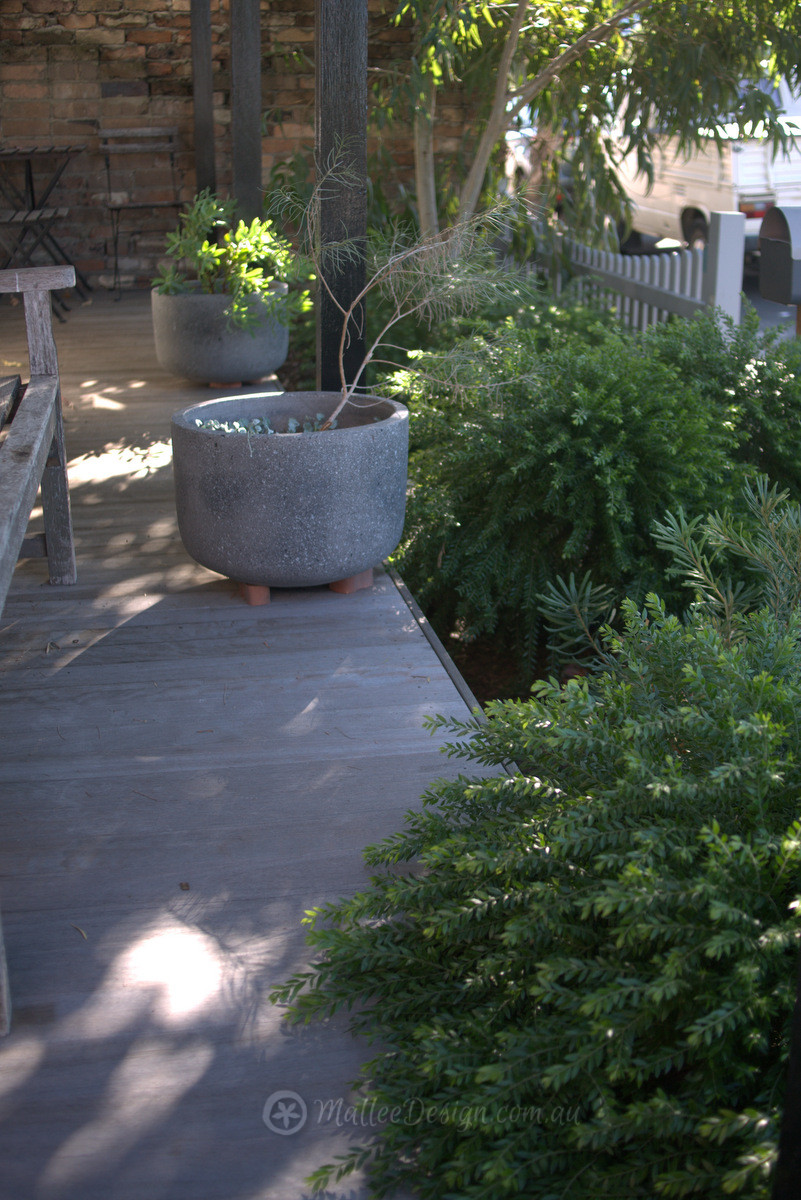 They are also spilling over onto the front porch and peeking through the fence, which I love. We also planted out the small nature strip garden under the existing Callistemon with Themeda 'True Blue', Anigozanthos 'Landscape Lime' and Themeda 'Mingo'.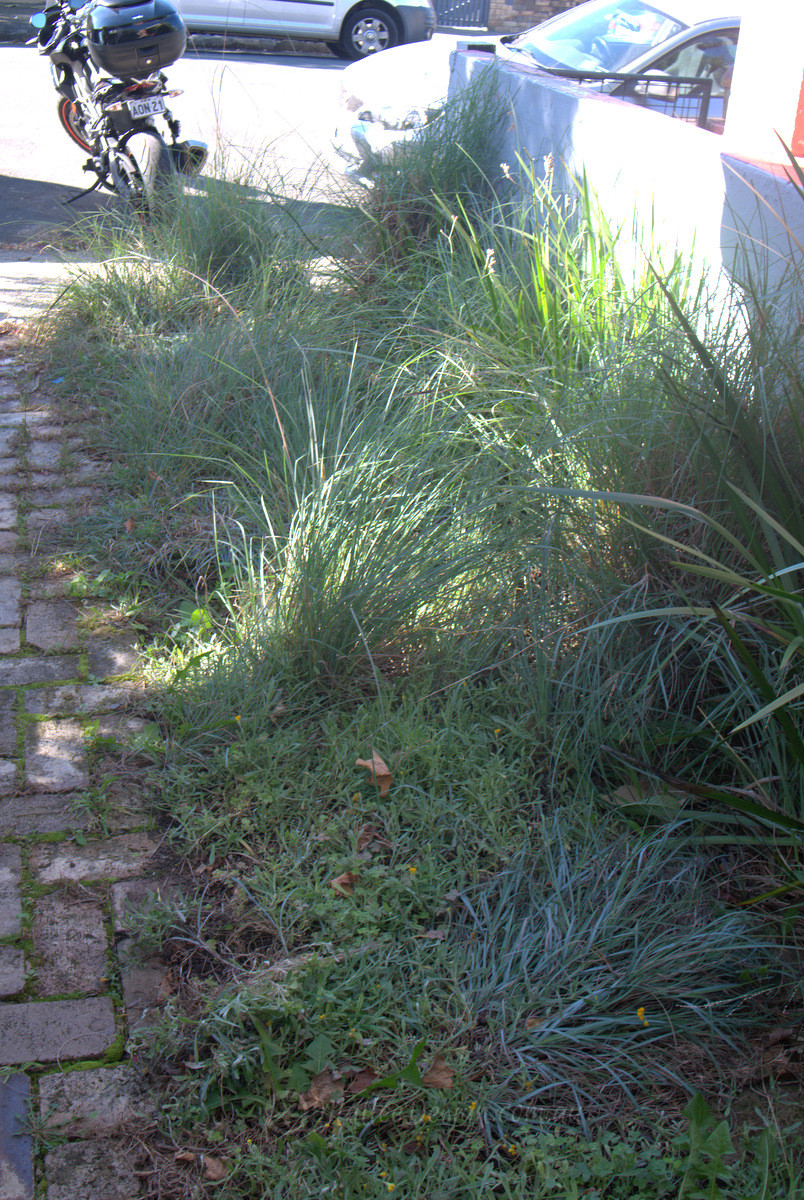 This planting was repeated in the small driveway mixed with some Chrysocephalum apiculatum, which can be walked or parked on if need be.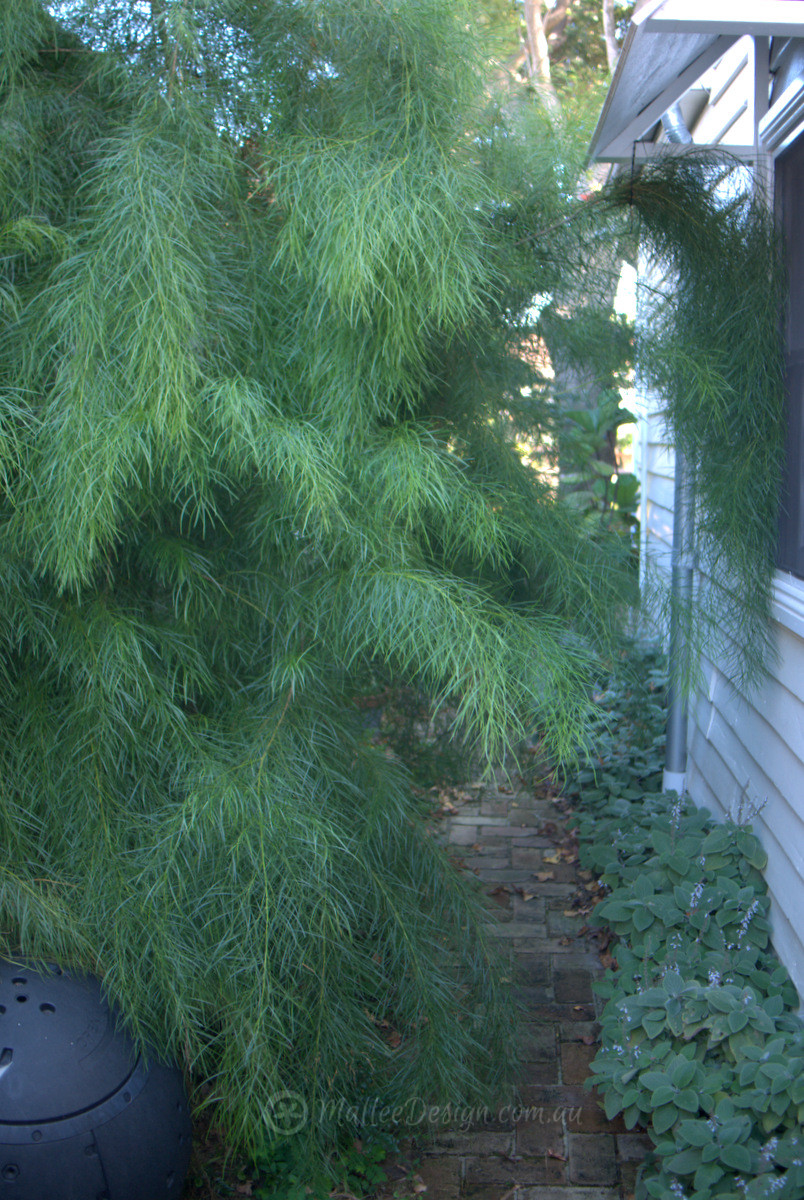 An Acacia cognata was planted in a difficult south facing side area, to screen the neighbours wall, it has thrived in this heavily shaded position. Plectranthus argentatus was planted as a border along the house to add contrast and cover the unsightly piers.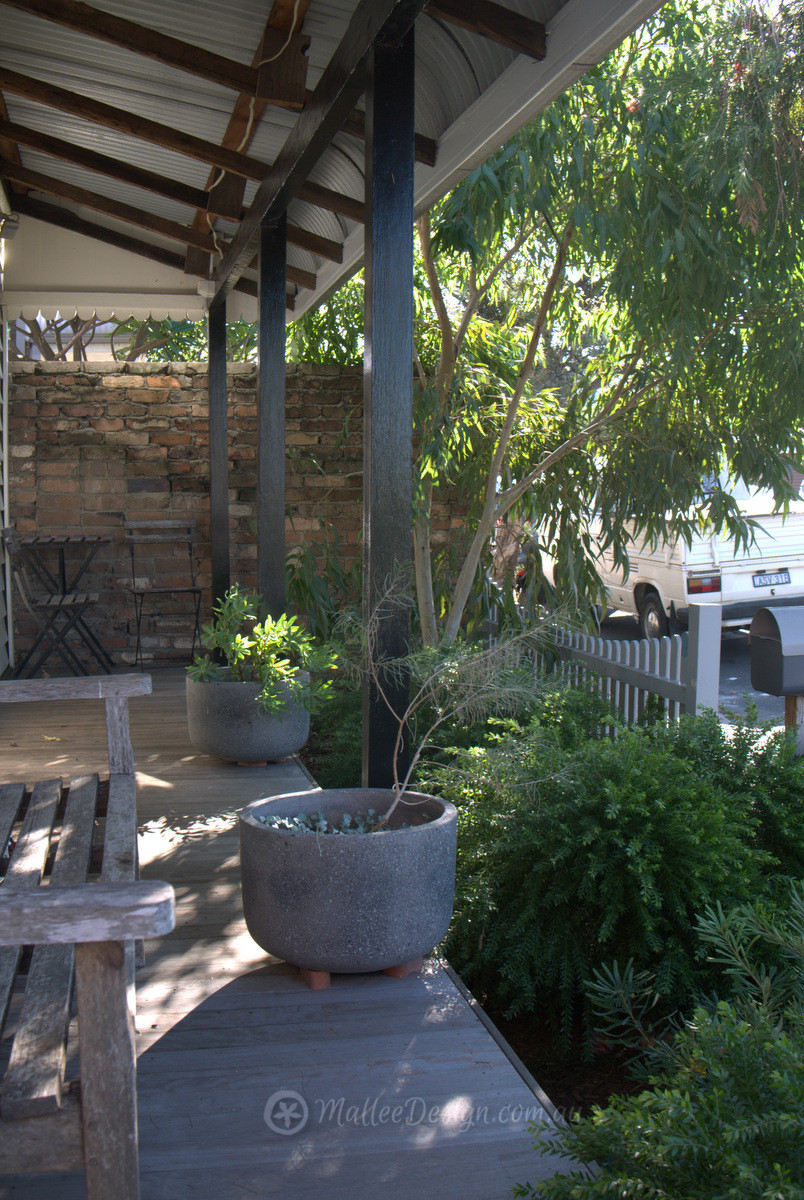 Given the tiny spaces in this garden I am overjoyed with the way the selected plants have created a uniquely Australian feel to the entrance. I hope the owners are enjoying spending time on their front porch a whole lot more!