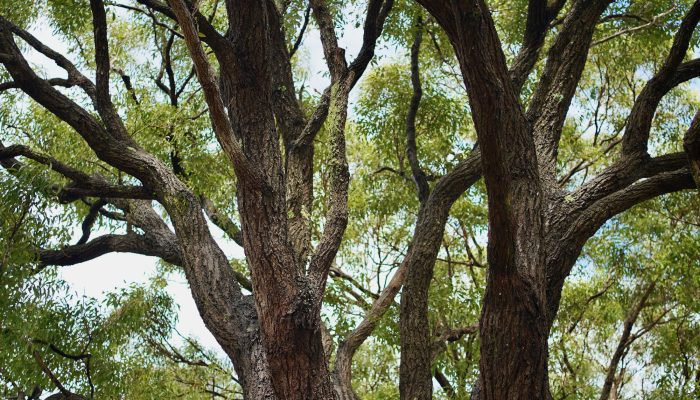 Happy 10th Eucalyptus Day: Eucalyptus paniculata
I live among the gum trees, literally … as John Williams sang "Give me a home among the gum trees" this is the best I could hope for in suburbia to be living under the canopy of three magnificent indigenous Grey Ironbarks or Eucalyptus paniculata. I rejoice in their beauty every day. Our bedroom window is at tree top height and the dawn call of the birds is the alarm clock.
I just googled the words to 'Give me a home among the gumtrees' and much of them are totally irrelevant now but I did enjoy these few lines…
"Where they regulate the heat
But I'd trade them all tomorrow
For a little bush retreat
Where the kookaburras call"
as my trees really do keep us cool, better than any air conditioner ever could, and those kookaburras!!!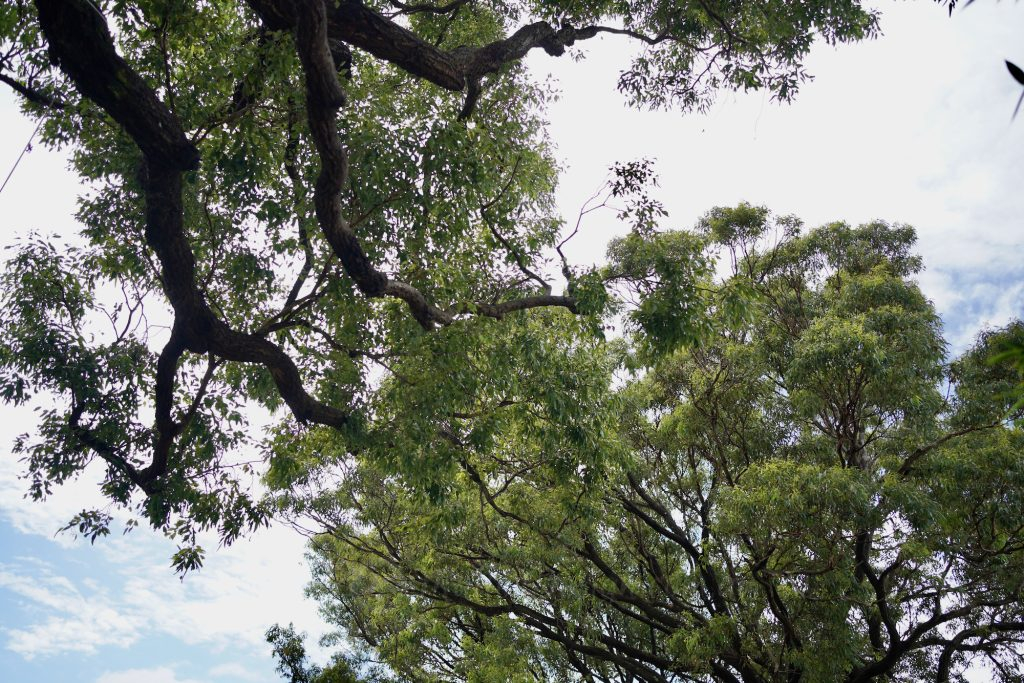 These ironbarks have recently enjoyed a tender loving prune and tidy by my aborist and at present looking happier than ever.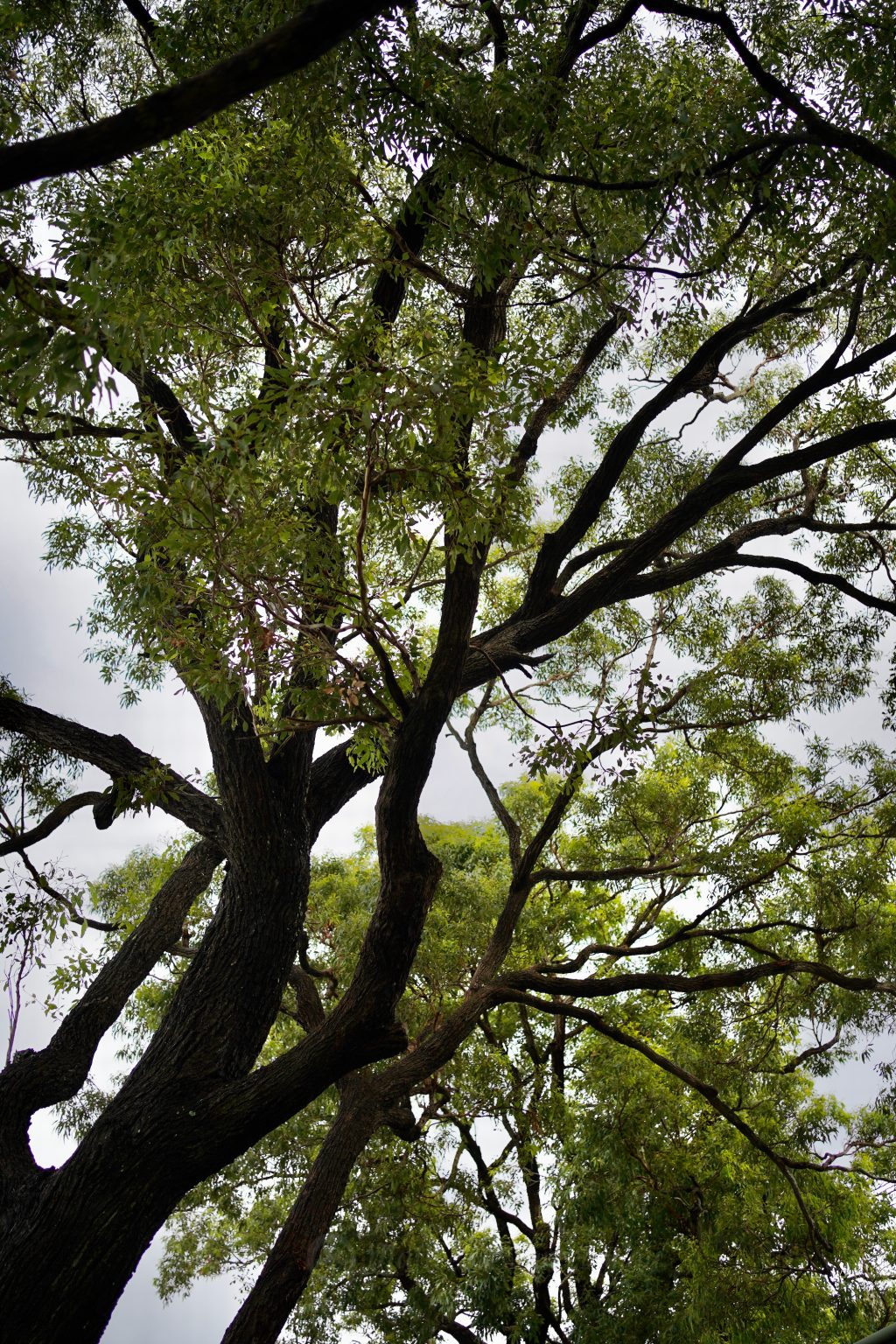 I have struggled and had to be quite creative in order to plant a garden around such large trees. The constant dappled light, leaf drop and access to water under large Eucalypts can be tough on under-storey planting. To top it off living so close to the coast it is often extremely windy, making it quite a microclimate for plants to grow. But my trees are worth it, everyday I sit under them, or view them from our windows, admiring their rough fibrous dark bark and intricate branch patterns.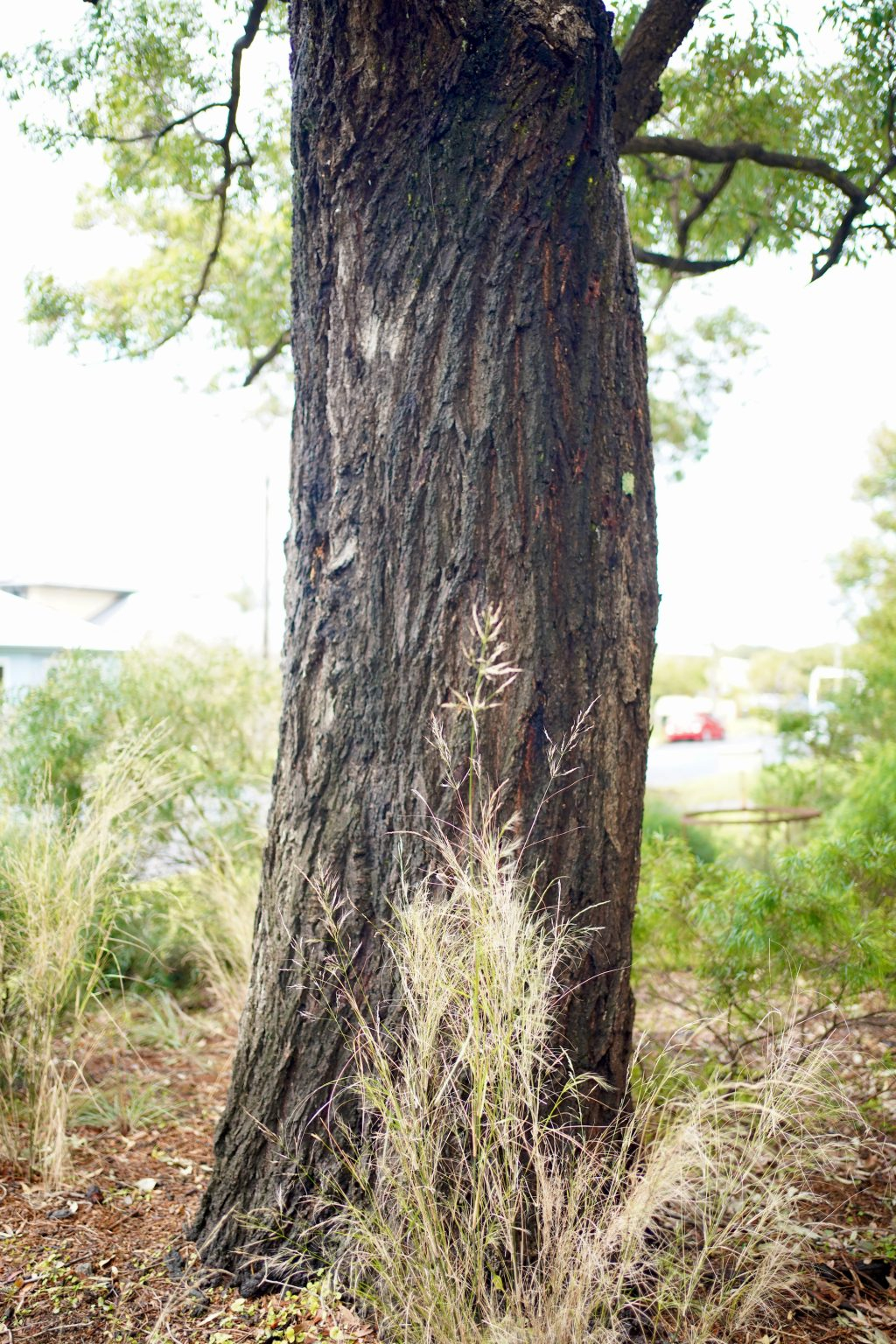 The bark on Eucalyptus paniculata can appear almost black in places, therefore it creates an excellent back drop for tawny native grasses, showing off their seed heads.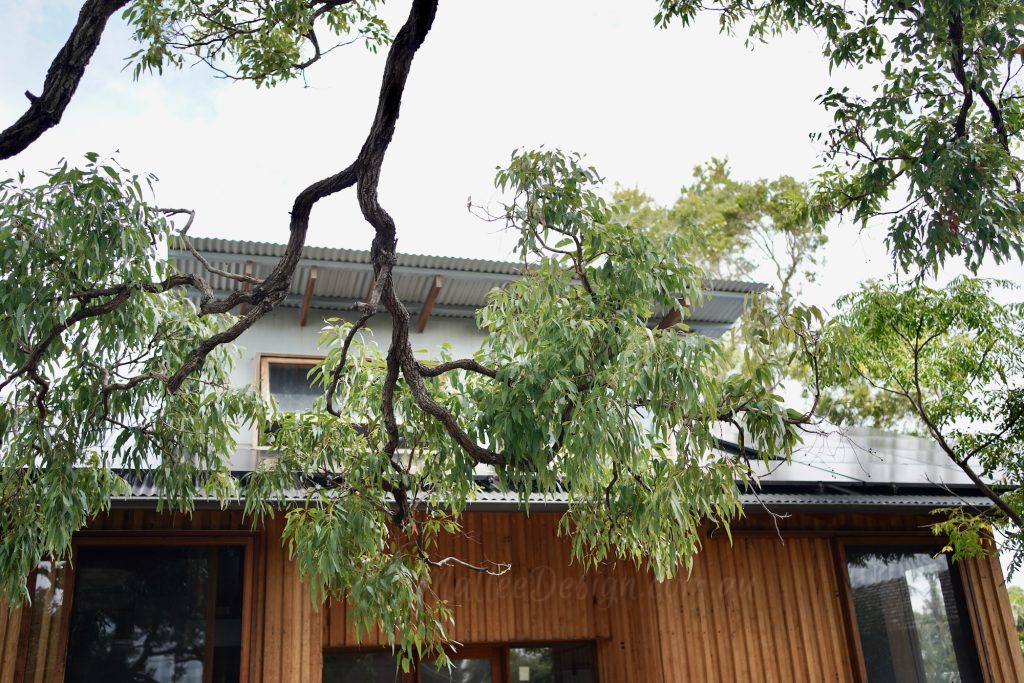 Another redeeming feature of this local Eucalyptus is the low hanging branches, the foliage is weeping and the lower branches bend down to the earth so you can touch them. This is classified as a medium tree in 'Wollongong Native Trees' by Leon Fuller. When growing on the coastal plain they reach a height of 10-15m but further up on the escarpment you can expect up to 30m, as they battle for light and space with other taller Eucalyptus species.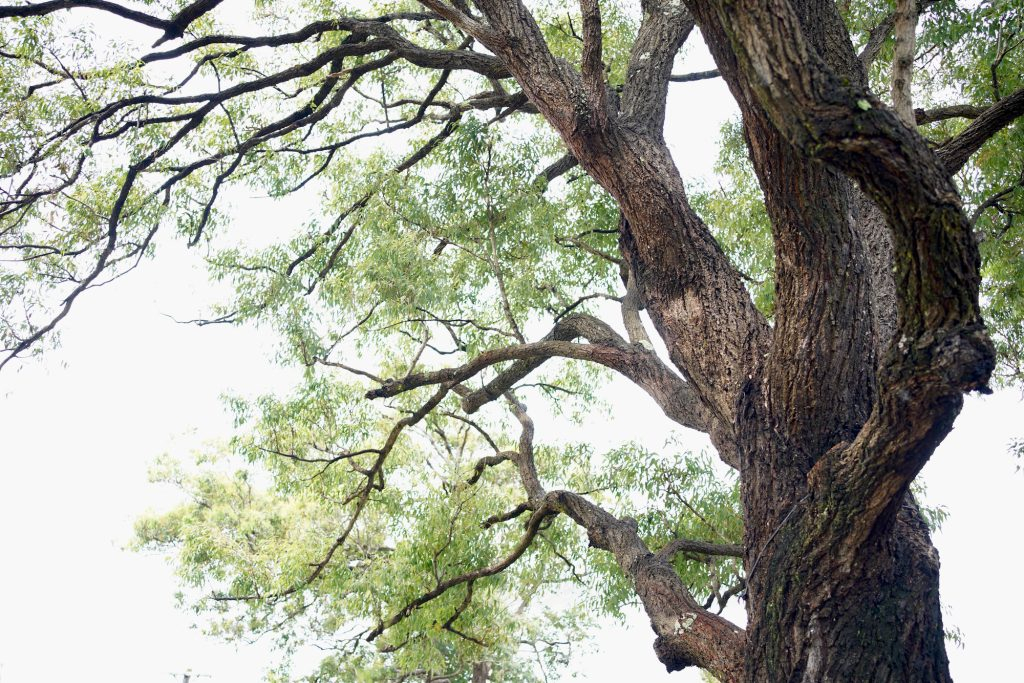 In our rear garden these trees also provide strong branches for swings, hammocks and a trapeze, and look oh so delightful when lit at night. Flowering time is between May and November and there are vibrations in the air when the bees are feeding on their flowers during this period.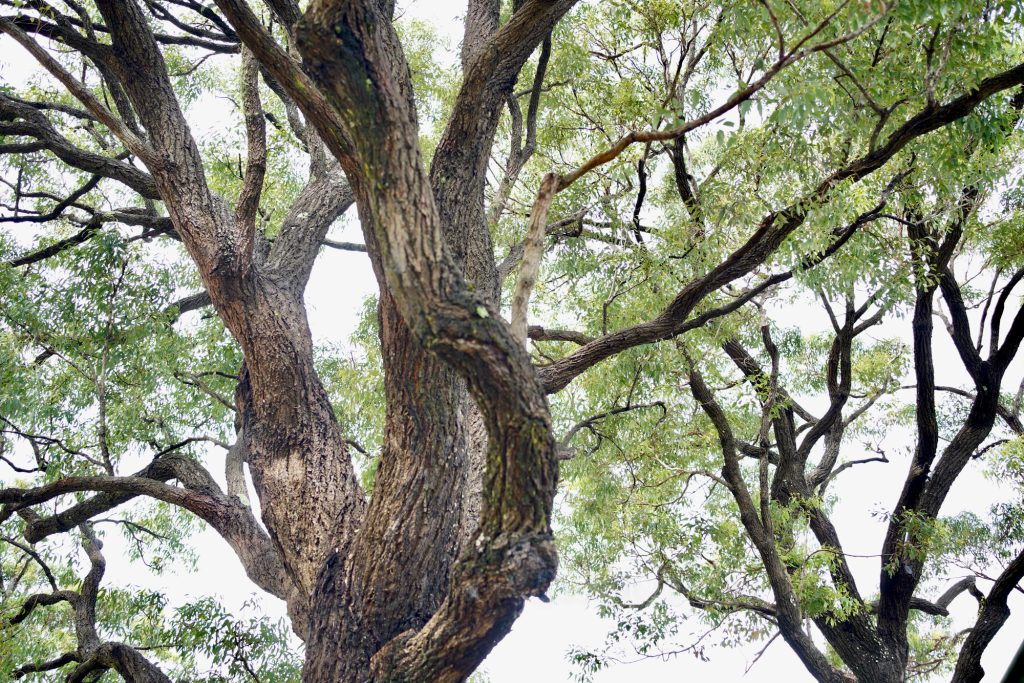 Wouldn't it be wonderful if every Australian backyard had at least one gum tree?