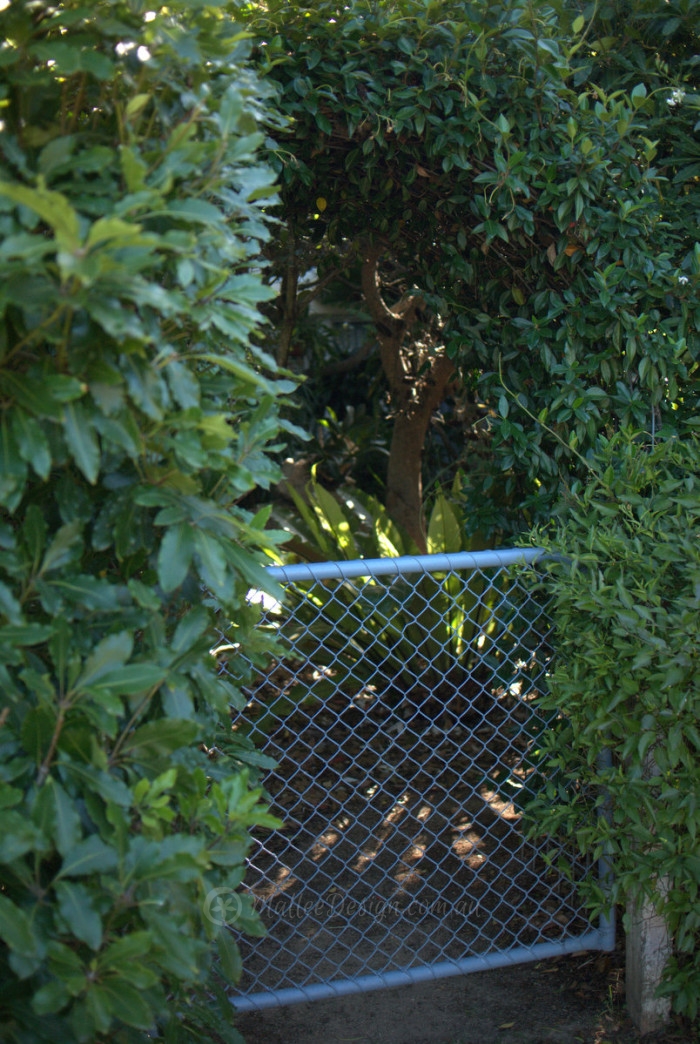 I love gates, a good old fashioned entrance marker that you hardly see anymore, you know the ones where its just enough space for one person to walk through, where it has nothing to do with garages or driveways, put there just for the pedestrian. This gate is hiding a secret garden behind it, looking so sheltered and protected from the coastal winds.
It's not surprising they are disappearing, must be going to the same place as foot paths…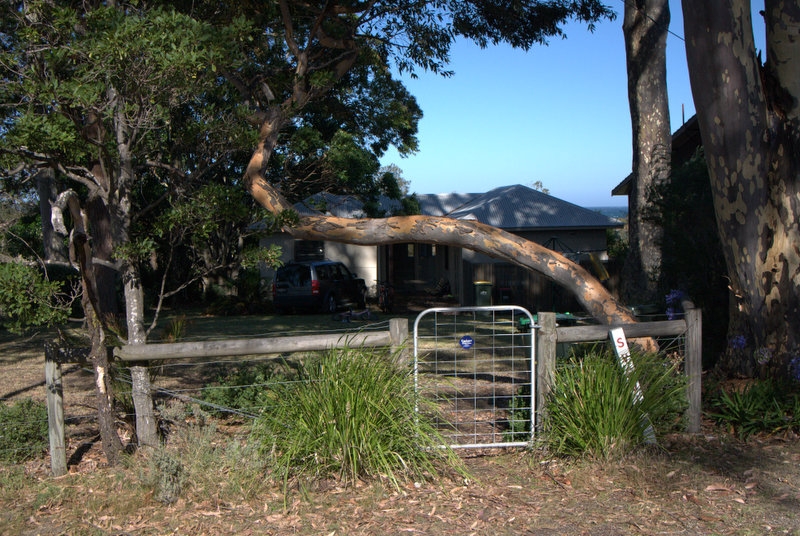 These are some gates I saw whilst down the coast, gates to holiday houses. The accidental archway made here by this rogue eucalyptus is so inviting. Also love the post and wire fence.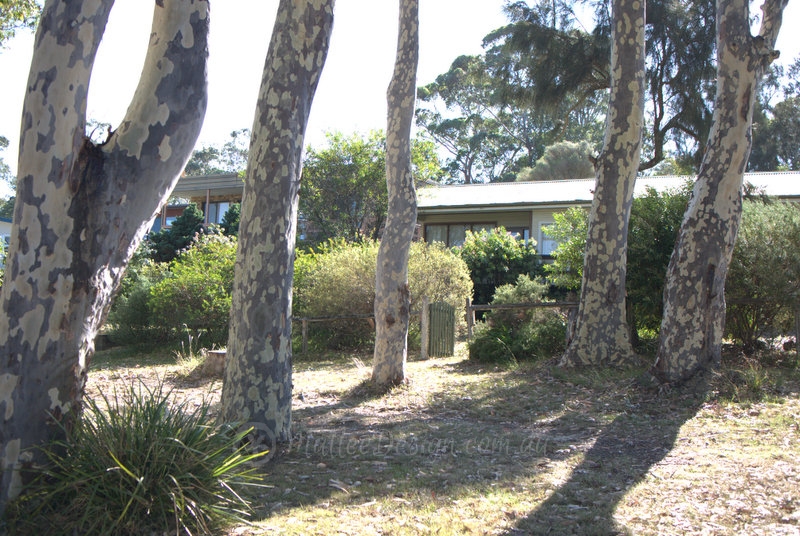 Here the indigenous Eucalyptus maculata or spotted gum are providing an informal pathway to the 'back gate', leading you through an informal native hedge.