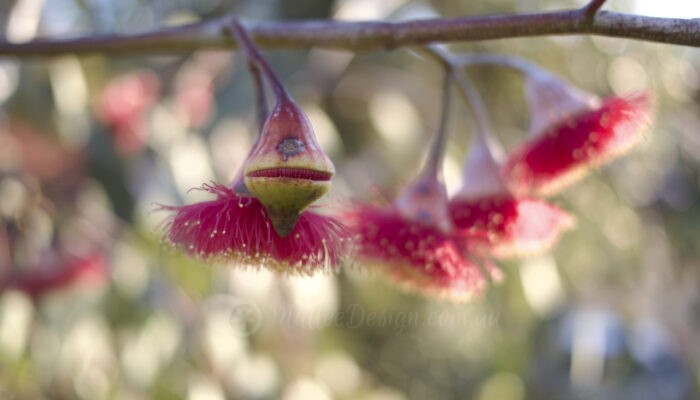 Stress Relief, Connection to Nature, Community involvement, Mood lifting, Physical Health, Personal Growth ….just to name a few!
Words by Kath Gadd and Hannah Preston at Mallee Design
In times of great social and economic upheaval gardening can offer multiple benefits. As we are living through one of those times right now, where many of us are feeling exhausted and overwhelmed by the current chaos, why not try to increase your dose of nature?
Gardening offers us a place to come together as communities, neighbors and individuals to relieve stress, connect with nature, improve our physical health and grow (both the plants and ourselves).
For many gardeners it is the love of planting something and watching it grow that gives the most pleasure. There is a great deal of satisfaction to be gained from watching a plant you have planted and nurtured flourish and flower.
By witnessing and planning the growth cycle of your garden you become connected to your environment and greater surroundings.
"We might think we are nurturing our garden, but really it is our garden nurturing us" Jenny Uglow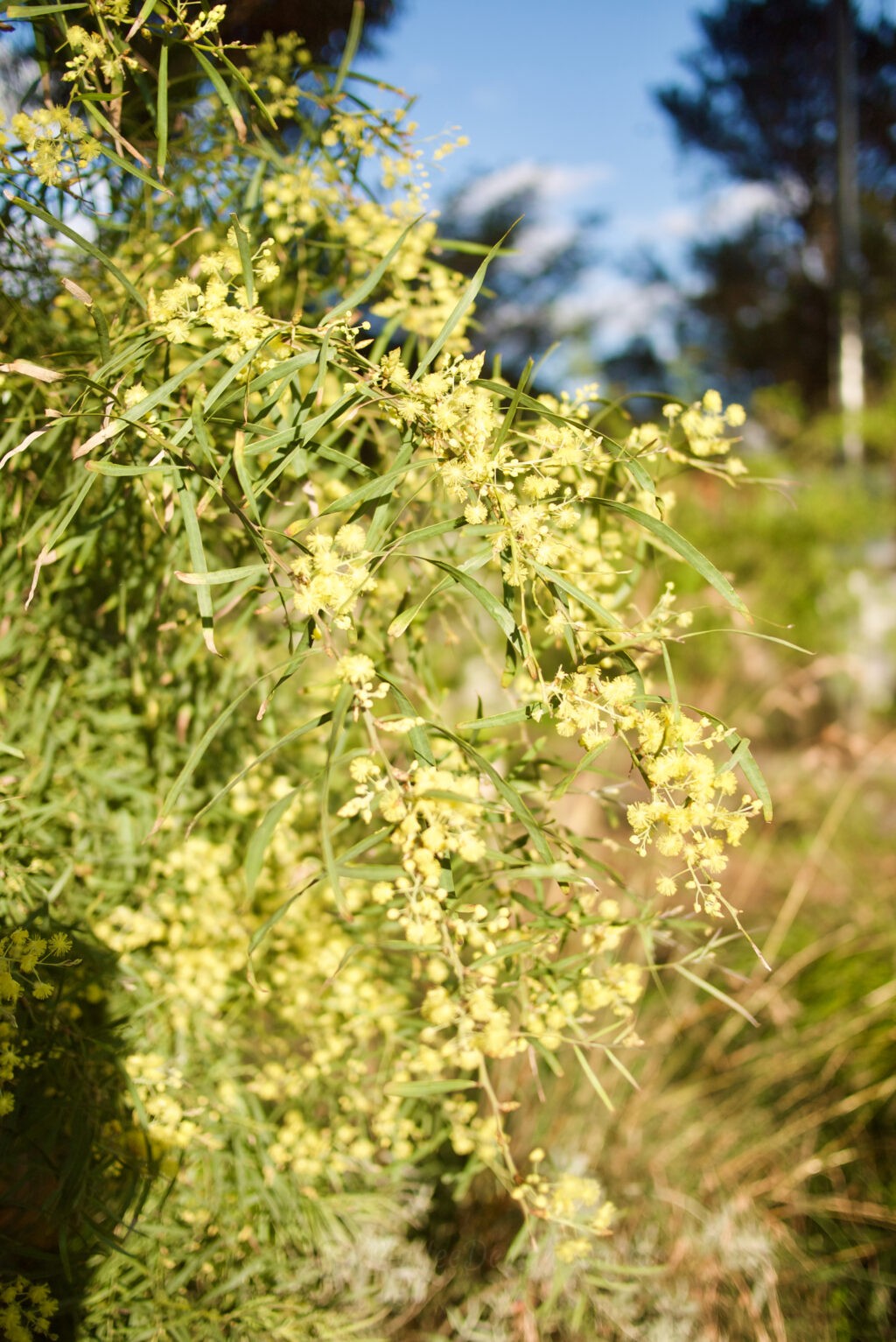 Nature connection and the sensory experience of the garden can be incredibly uplifting. To feel wriggly worms writhing amongst bare fingers or brush past a mint bush and be bombarded by its delicate perfume forces us to notice something that is right here right now. This connection with the present has the potential to heal in small or big ways and the rise of mindfulness as a strategy for approaching mental wellbeing is recognition of this fact. Allowing our hands to explore soils, leaves, flowers and texture instead of a smartphone is a sure way to bring us back to the moment.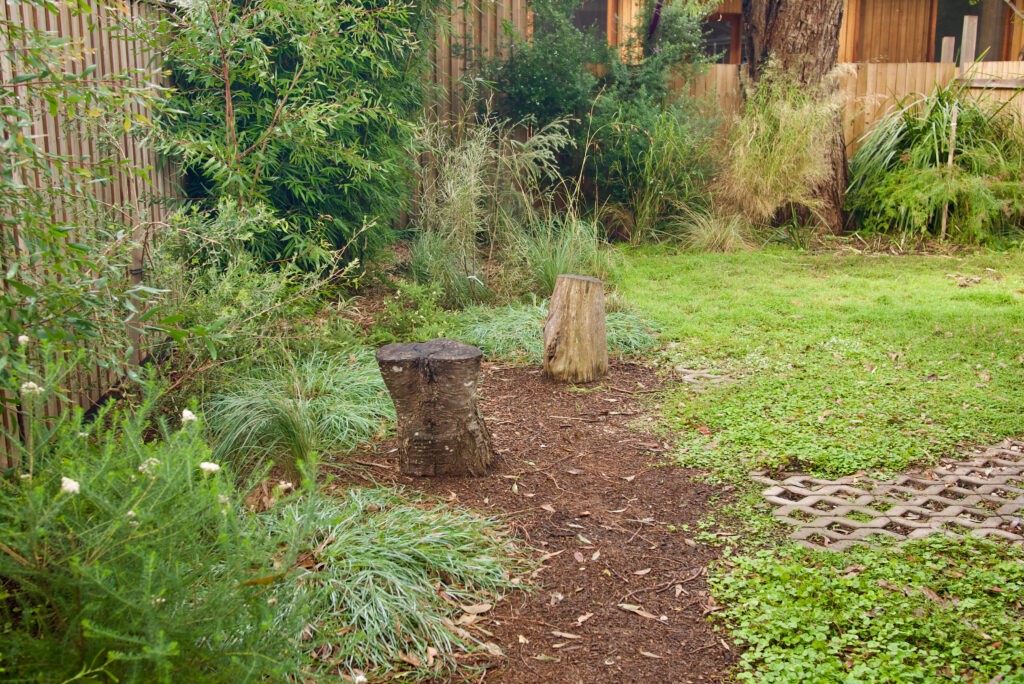 Being present in the garden also gives us a much needed respite from the digital world. Why not try having your morning coffee or tea in the garden without your phone? My current favourite sit spot is on a log in my garden (image above)
Ways to be mindful in the garden
Crush the leaves of different plants to see what they smell like
Sit in the garden rather than inside
Look for insects or beetles on trees or in the soil
Search for mushrooms (there will be lots around with all the rain we've had)
Observe your plants
Walk barefoot through your garden or the bush
What's more, recent scientific studies have found there is a link between specific soil microbes and the production of serotonin in the brain. When gardening without gloves these beneficial microbes are absorbed and can act as an antidepressant.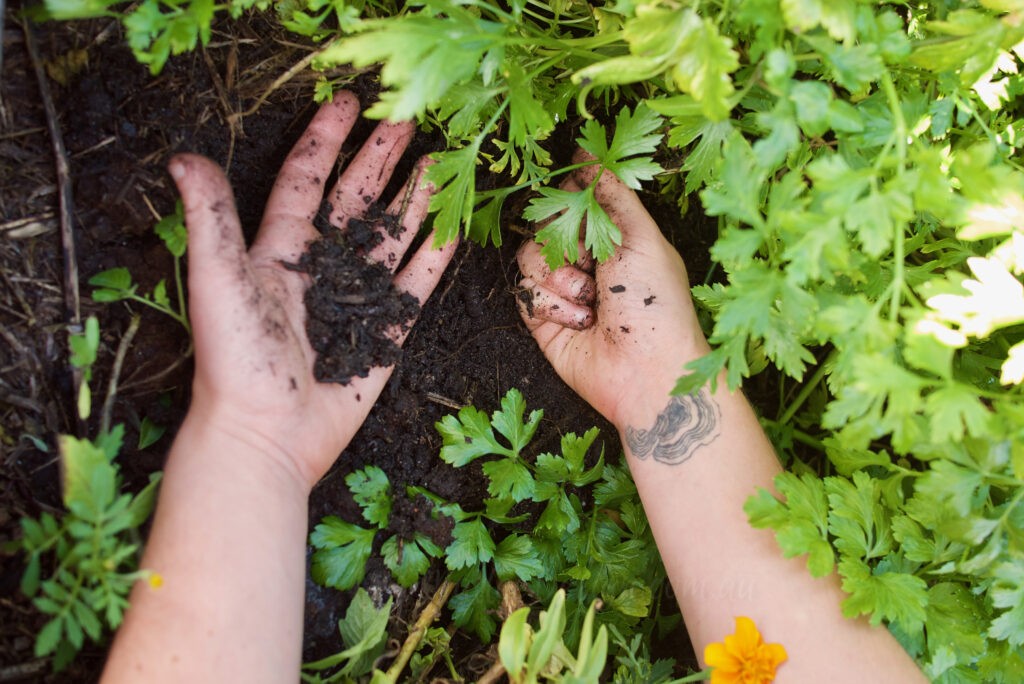 Findings like this are no surprise to regular gardeners who describe the garden as their 'happy place', reporting stress relief and feeling less agitated as an immediate effect of gardening. It gives people responsibility and goals to work towards without the pressures of meeting deadlines or doing things perfectly. Within a garden there is also so much room for creativity!
Why not plant a field of paper daisies this Autumn? Now is the time to sow the seed as plants will grow slowly through the winter months, developing a strong root system and flower prolifically in spring!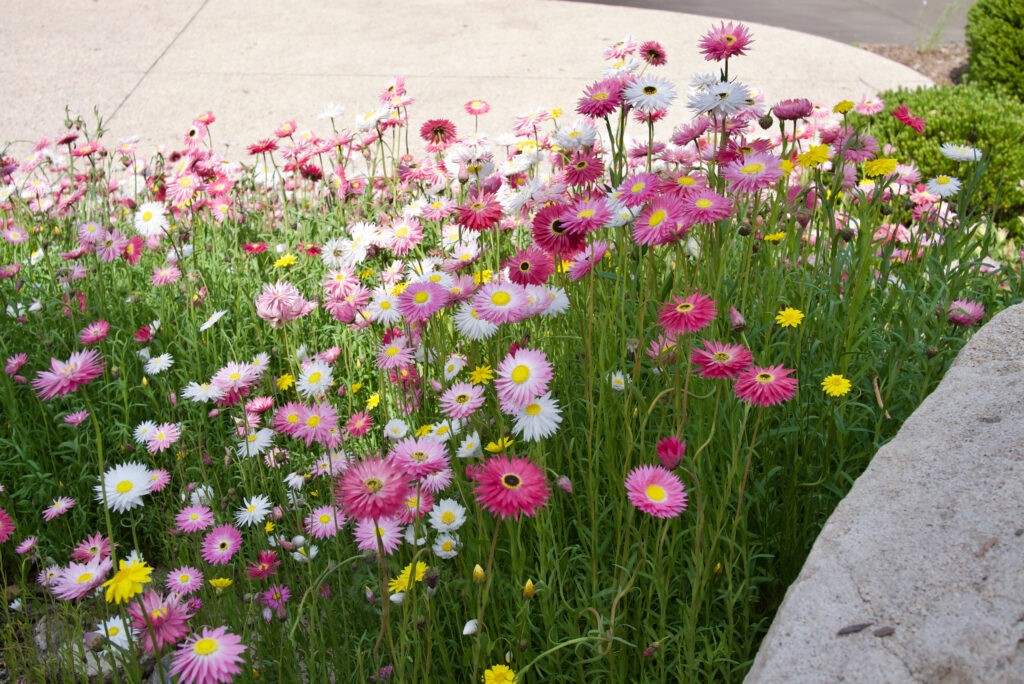 The physical benefits of gardening are anecdotally well known. People who have been involved in gardening programs report feeling fitter and healthier than those who don't garden and it has been shown that vegetable gardeners are more likely to eat a diet high in fresh fruit and veggies. Amongst the elderly, improved wrist strength and balance have been demonstrated qualities in gardeners.
Gardening can also have widespread social benefits. Whether it is being able to prepare a meal with homegrown produce for loved ones, share knowledge with other gardeners or meet people through community growing spaces, gardening can personally have a positive impact on our social wellbeing but also gives us the opportunity to create more resilient food systems and ecosystems in our community.
Community Growing Spaces in the Illawarra
Thirroul Community Garden
Woonona Community Garden
Green Connect Farm
Dapto Community Farm

As well as looking after and educating ourselves gardening can help to look after and educate our kids – especially in a time when so many families are having to transition schooling into their own homes.
Gardens are a place where children get to tangibly learn about natural processes and reap the physical and mental health benefits described in the paragraphs above. "Why try to explain miracles to your kids, when you can just have them plant a garden" Robert Brault