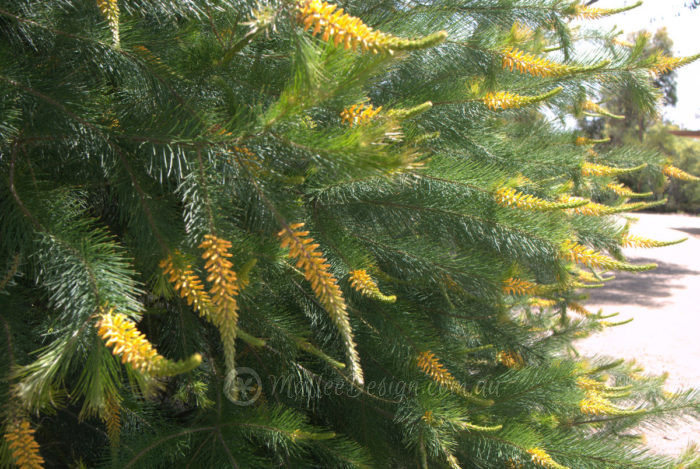 The Greatest Geebung: Persoonia pinifolia
Geebungs are a wonderful Genus of native plant, they below in the Proteaceae family like Banksias and possess a variety of flowers, leaves and habits. In fact I have already written about Persoonia pinifolia a couple of years ago, see here.  However since then I have seen them growing outside of their native locality of Sydney Sandstone and wanted to share the news.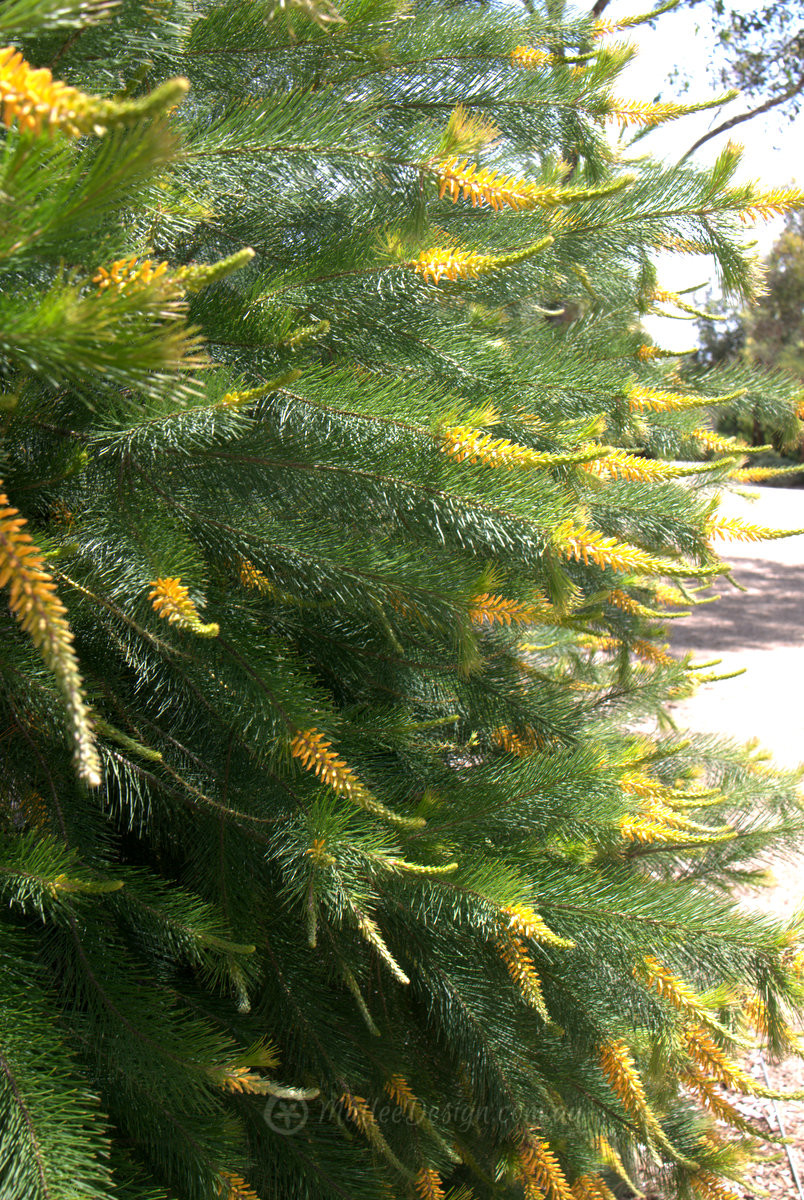 Persoonia pinifolia is frost tolerant! Hooray! these images were taken in Cranbourne Botanic garden in Victoria and I have also seen it growing out in western NSW where the frost can be harsh.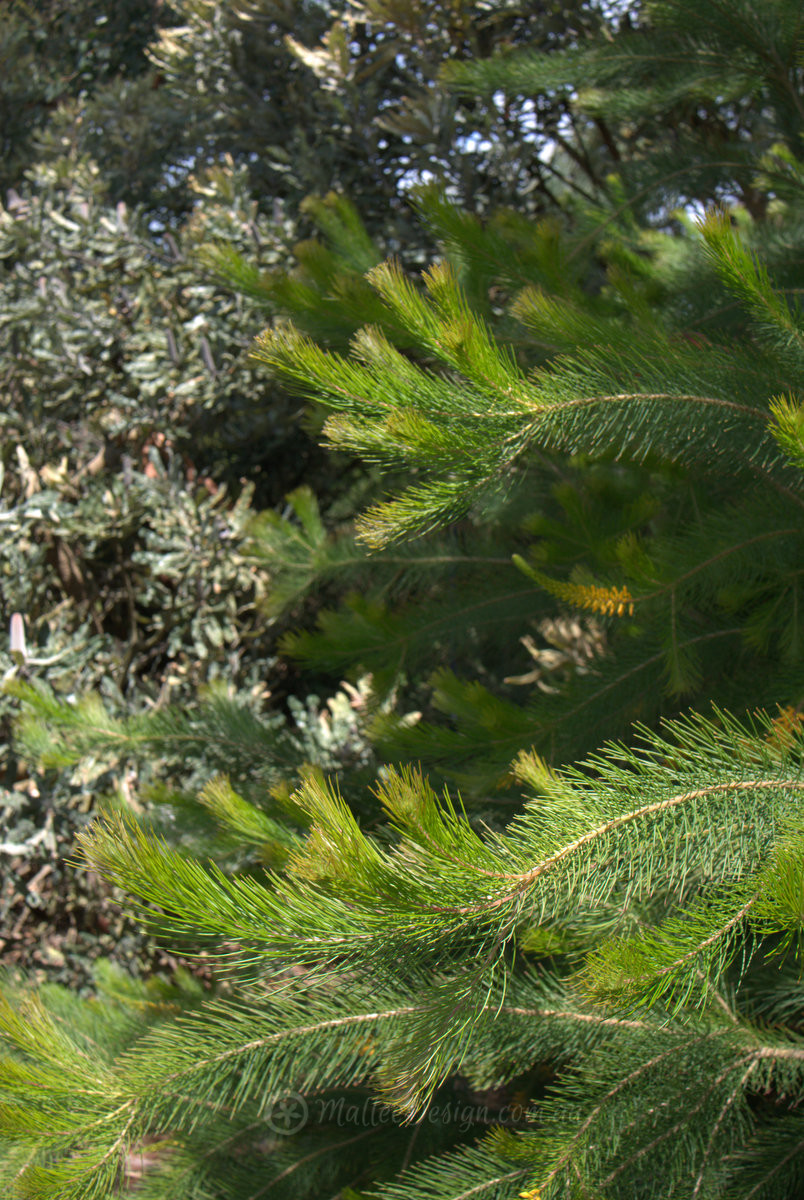 This Persoonia is the pine leaved geebung with its soft narrow leaves and large yellow spike flowers it puts on a wonderful show in the Summer months.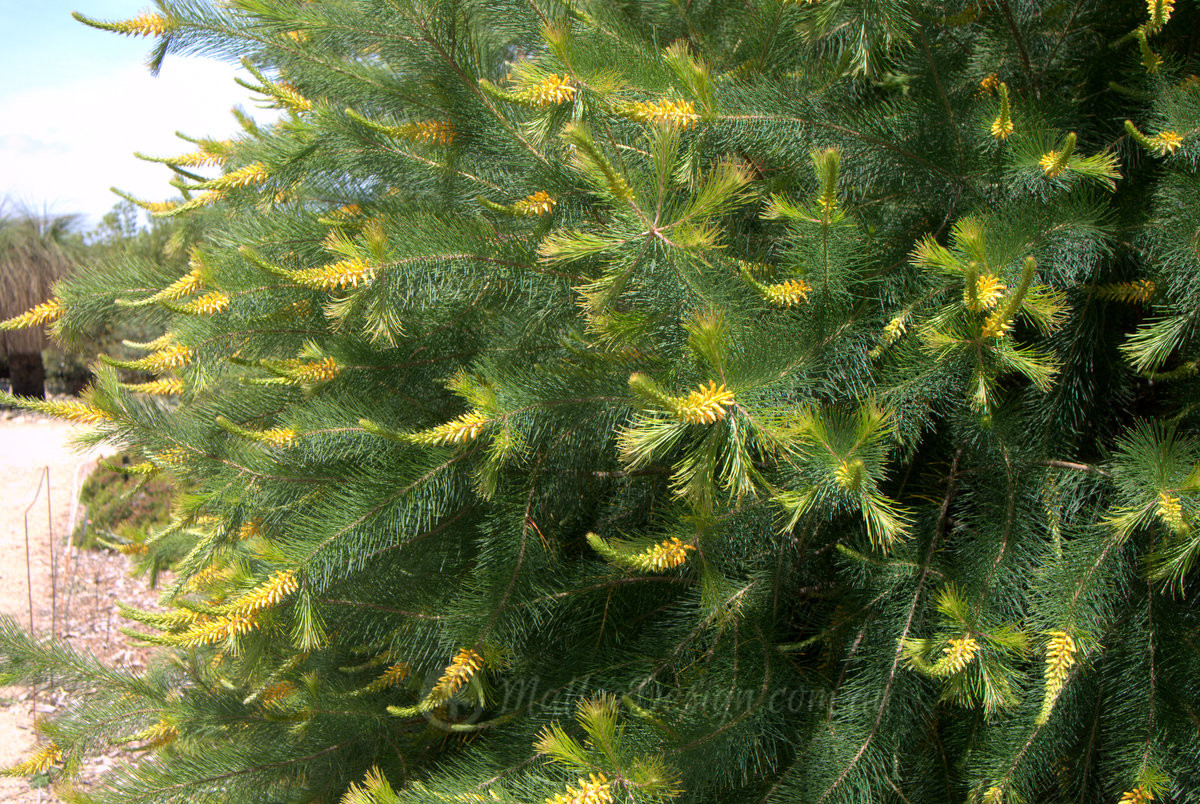 It grows into a dense shrub – that birds can take refuge in – around 3 metres high x 3 metres wide and enjoys a protected position in part shade and away from strong winds.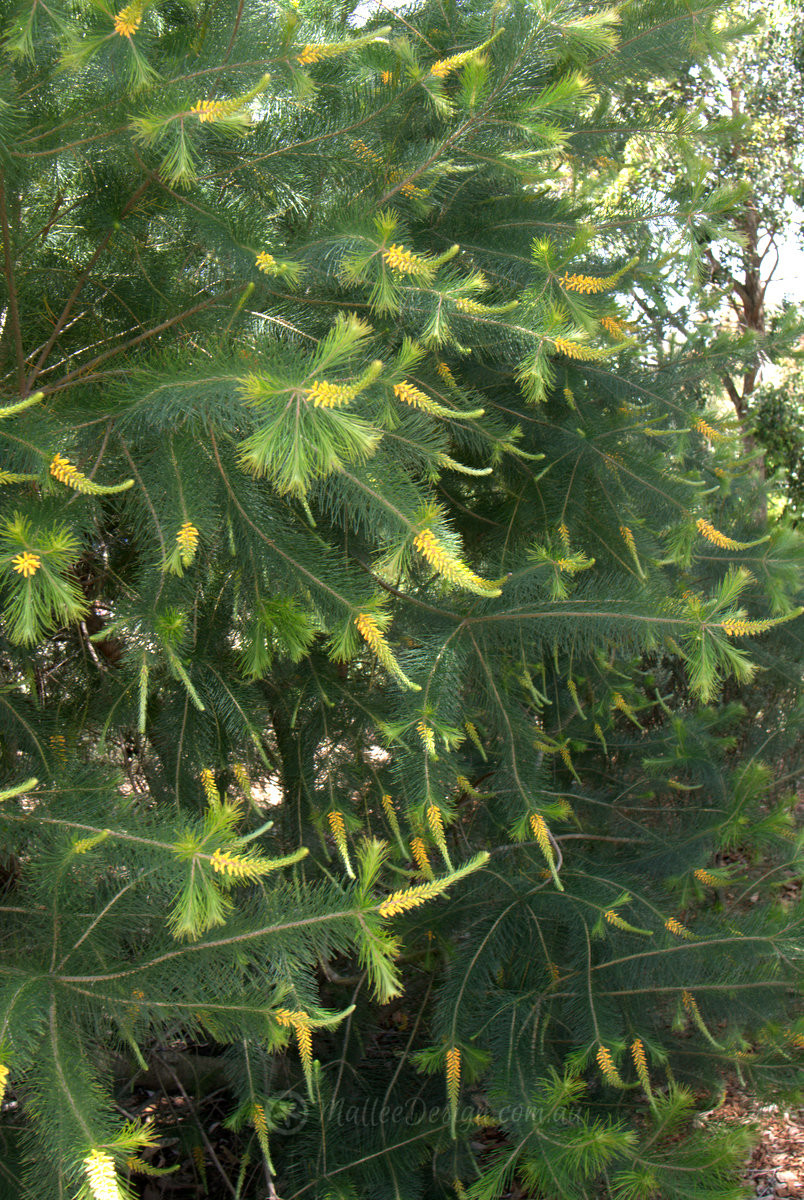 Persoonia pinifolia will benefit from a light prune after flowering and will always grow best in a very well drained soil.
It will attract nectar feeding birds to your garden and looks great planted with contrasting larger leaved shrubs with an upright habit to show off its limey green new growth.