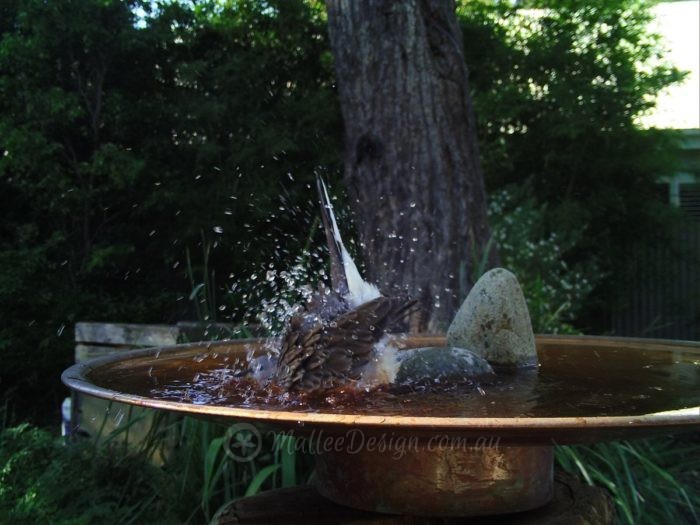 Bathing Birds: Mallee Birdbath
I am pretty excited as we have a new toy, a wildlife camera to take photos of the birds in our birdbaths. It's wonderful! I have tried so many times to take photos of the birds in my garden and unless you have a fantastic telephoto lens and loads of time to sit patiently and wait then you can't expect to get any good shots. These are the first shots taken from one day in one of our bird baths, it was pretty busy! In the image above you can see a spotted dove having a great splash.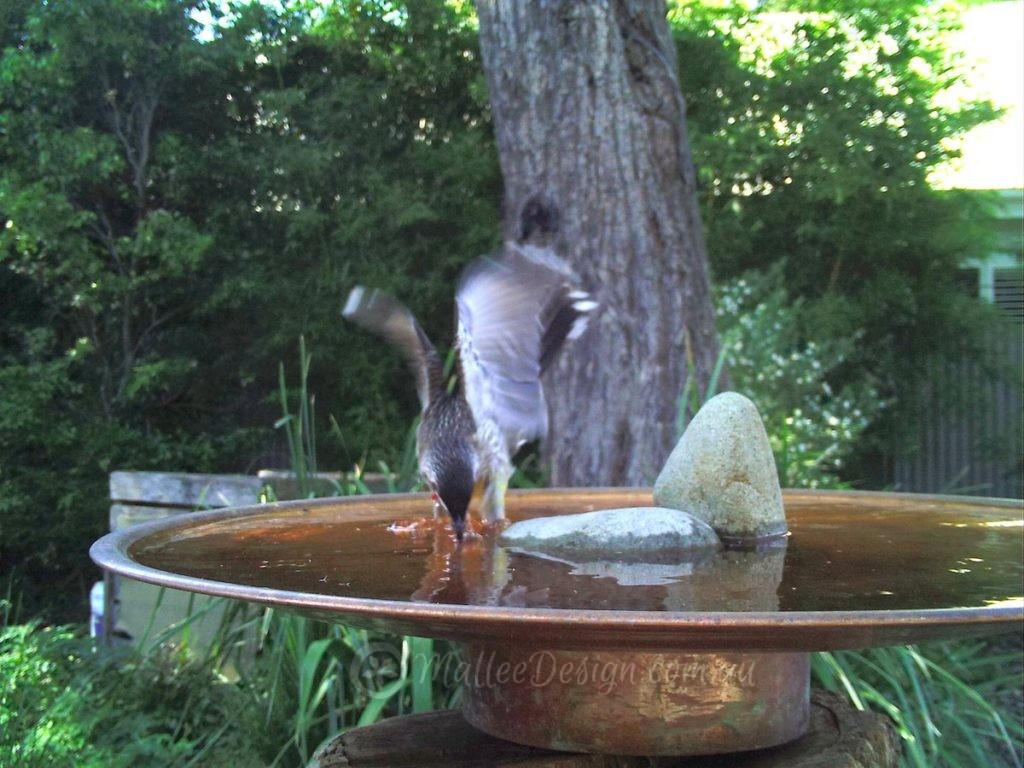 This is a red wattle bird captured as it dives down to the water.
Many more photos to come, check out the online shop for more info – https://shop.malleedesign.com.au