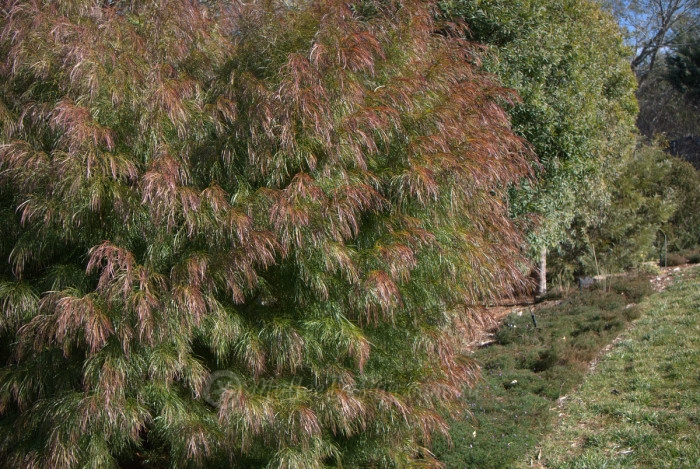 Fast Growing, Weeping Screen: Acacia cognata 'Burgundy Cascade'
It seems that there are endless forms of Acacia cognata all battling for attention, all beautiful with their soft weeping habit and mostly with a hardy nature. I personally will never tire of them and if the market continues to be flooded with choice I am quite happy. There are more than a dozen Acacia cognata dwarf forms in the 1 metre height range and now there seems to be an ever increasing variety in medium shrubs.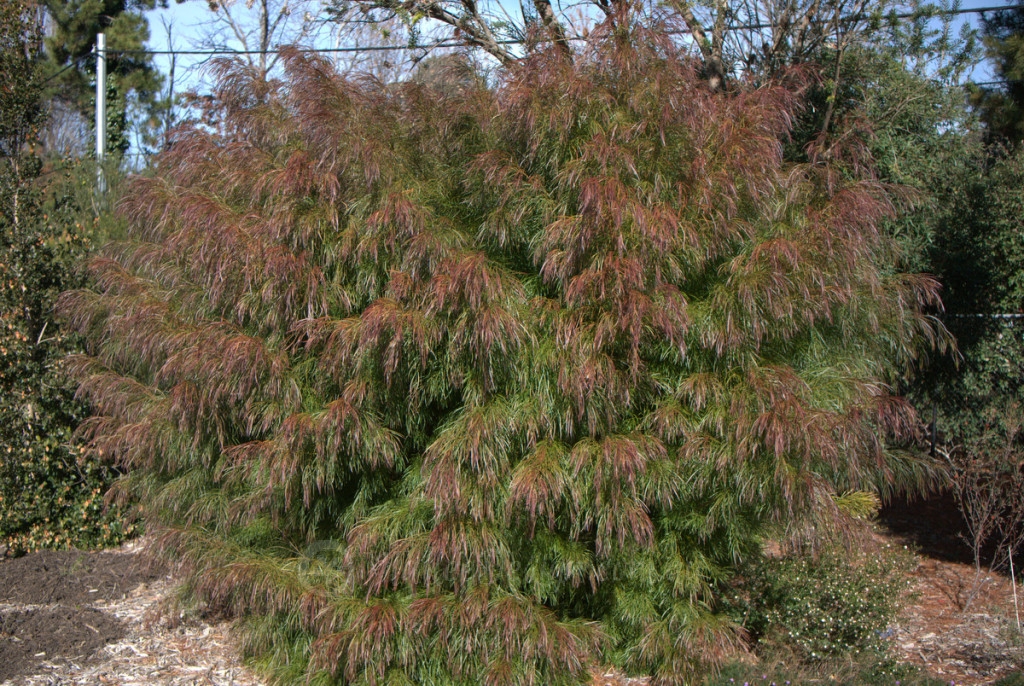 This is Acacia cognata 'Burgundy Cascade', it grows to about 3 metres high x 2 metres wide, the specimen in the image above is only a couple of years old. It is very fast growing, especially if planted in full sun, although it will grow in part-shade. The Acacia 'Burgundy Cascade' in the image below is about 8 months old, and has just been pruned so is not showing its signature bronze new growth.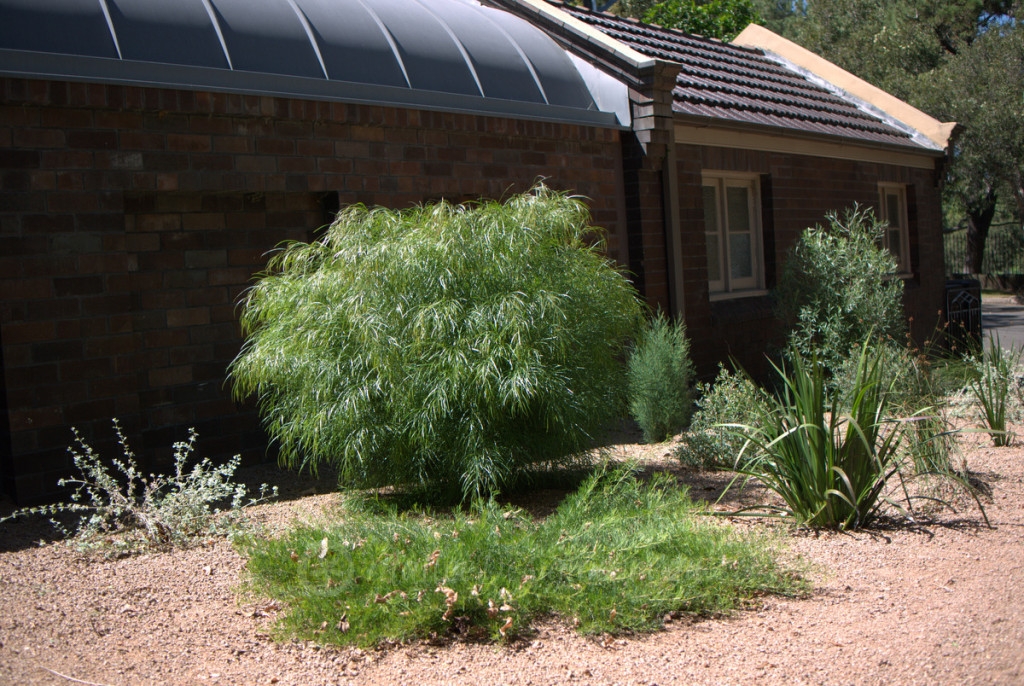 This is a great plant for year round colour, it is thick so makes an excellent screening plant, it also makes a strong statement as a feature shrub, especially if utilised for its weeping habit. So what's not to like?