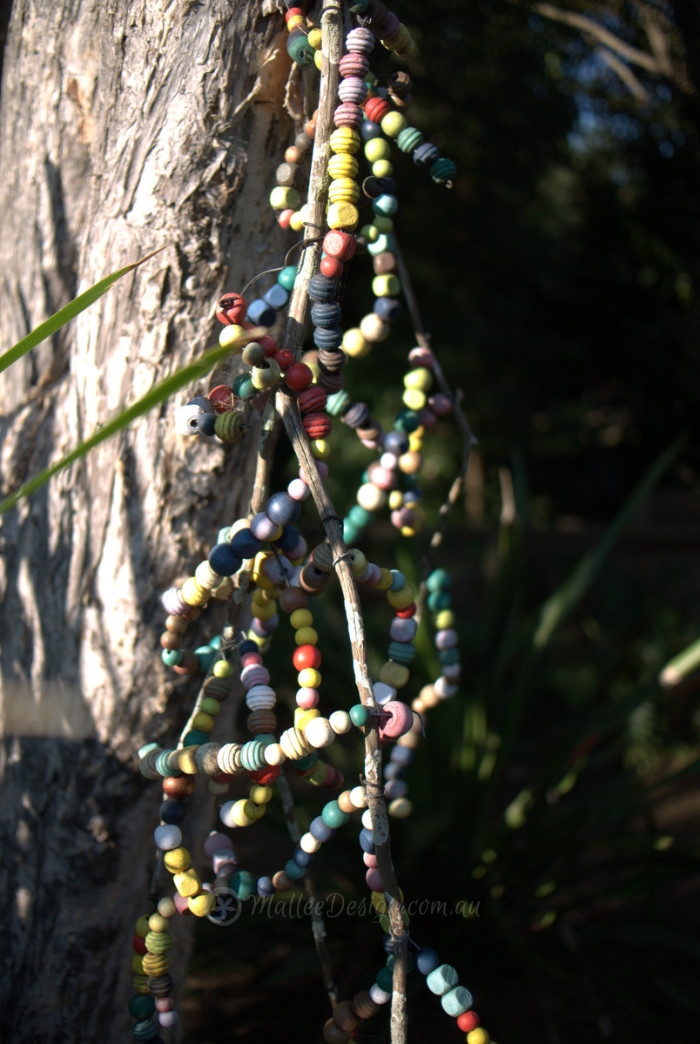 Kendall Community Pre-School: One inspiring place
I was lucky enough be part of a Horticulturl Speakers Day in Kendall on the NSW Central coast last month And seeing as it was going to be quite a drive I decided to make the most of the opportunity and took the family for a little adventure. It was a great 3 days for us all, we stayed with a lovely family, met some very inspiring people and basically fell in love with this area near Kew on the central coast. One of the highlights for me was being shown the Kendall Community Pre-school garden. There is a reason they call it the 'Happiest Pre-school around'…….check it out
I was shown around by one of the teachers on a Saturday, so no children around except for mine, but I can tell you they made the most of the space and it was almost impossible to get them out of there.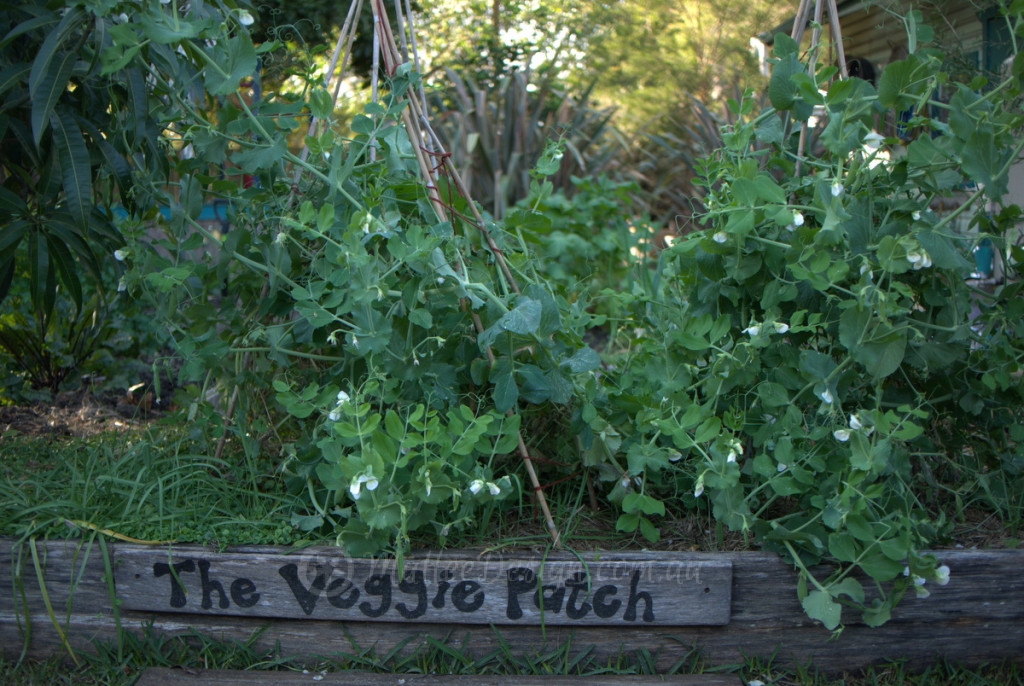 This garden comprising of everything a child could ever dream of in a garden, it is playful, creative, intriguing and productive. There is a large vegetable garden watched over by a rather scary skeleton scarecrow made from REAL bones.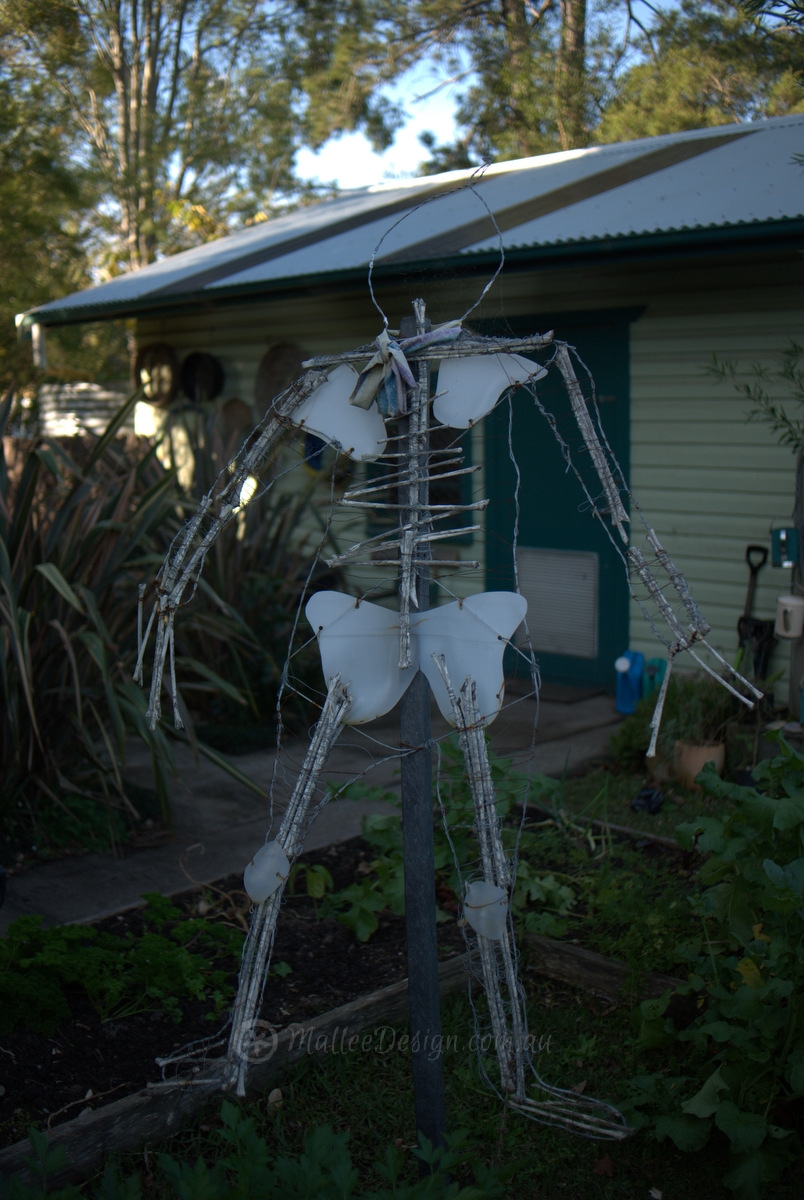 They had an amazing chook run and orchard, with plenty of composting and worm farms, where they produce much fresh food and learn the fundamentals of gardening and cooking. My son enjoying a mandarin picked straight from the tree.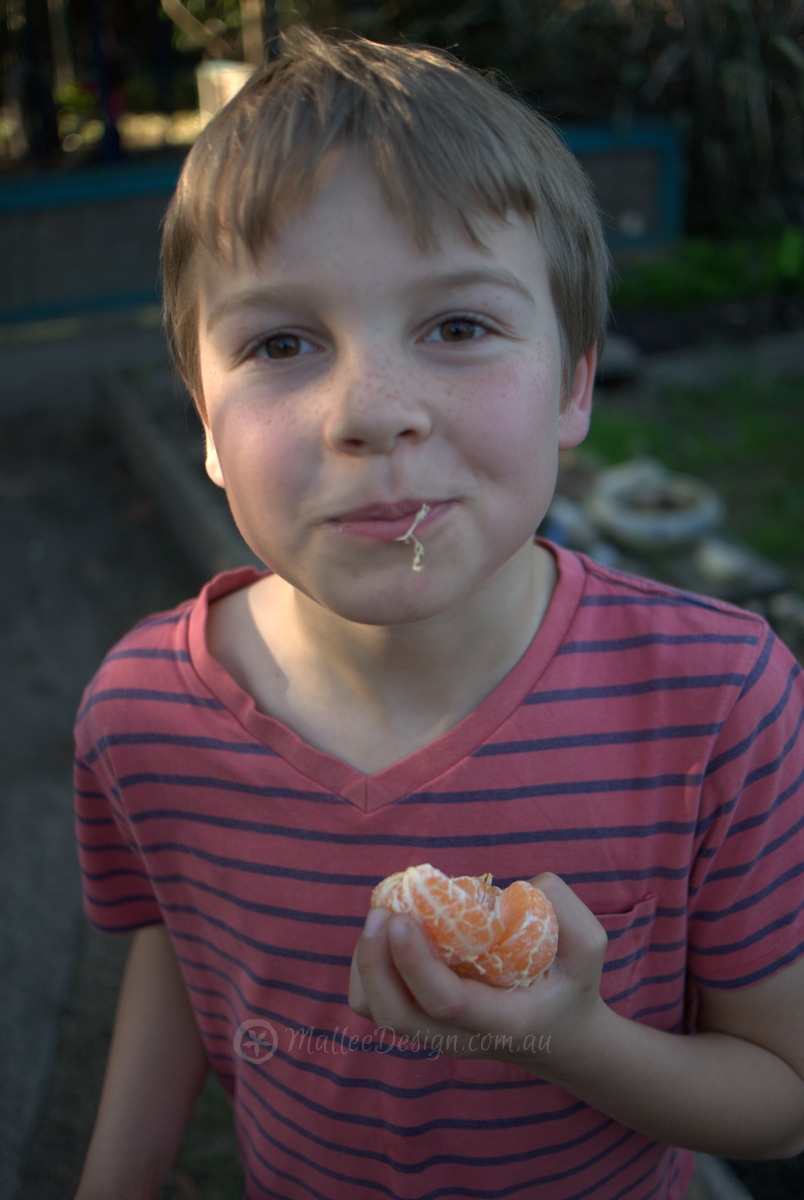 There are small details and artwork everywhere you look, creations made with re-cycled materials, found objects and discarded bits and pieces, for me this is what makes the garden so special.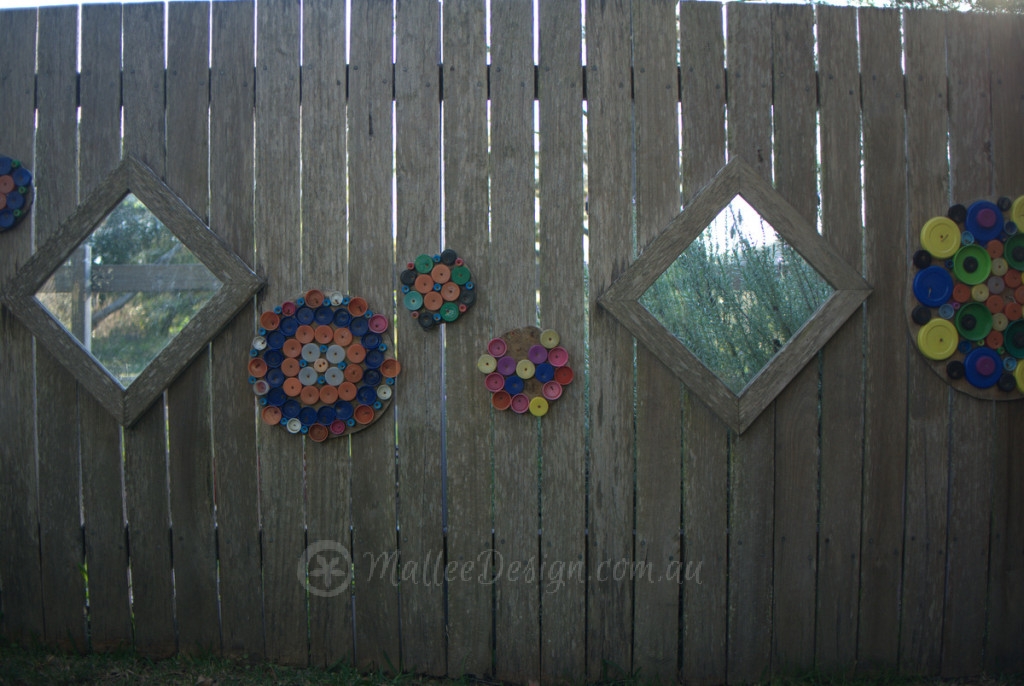 In the photos above yo can see small windows have been cut out in the fence, allowing the children to see out at their eye level, just brilliant!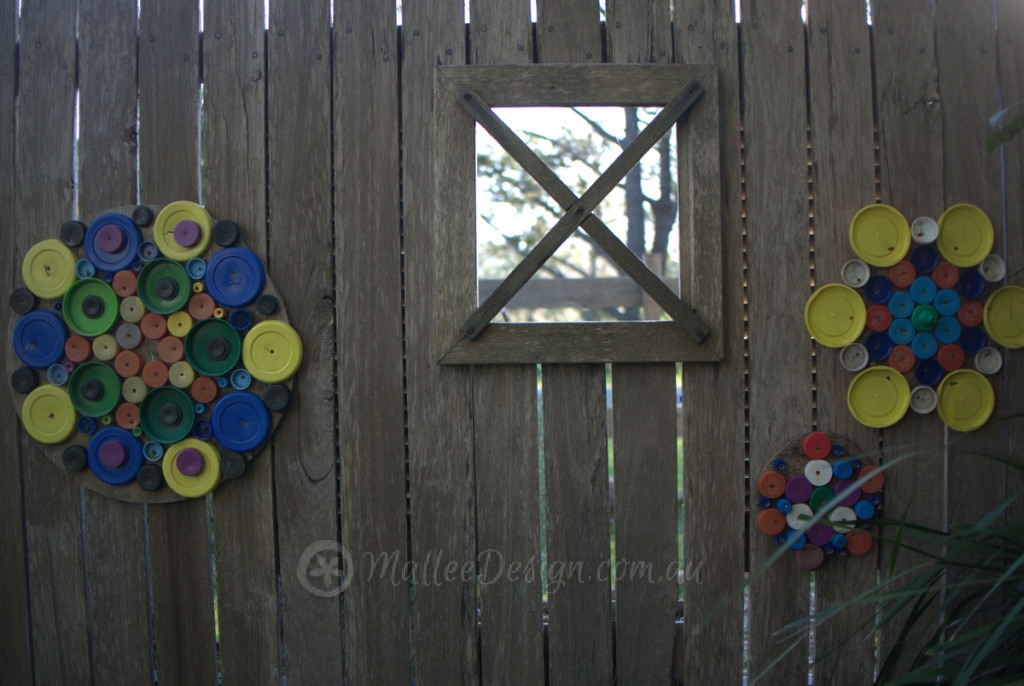 I also love the bottle top wall installations 🙂 on the other side of this fence is a verge herb garden and then the main street where parents and passersby can greet the children through the peep holes.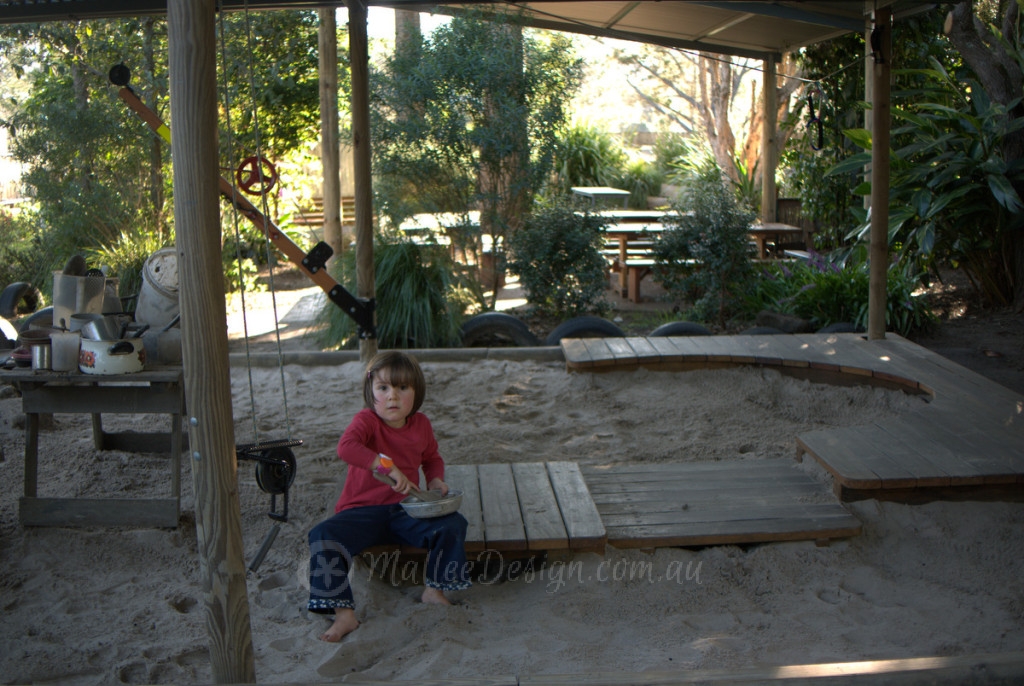 Now for the sandpit, every good pre-school has one, however there are different levels of stature…and this one is definitely at the top. It has an industrial strength crane complete with pulley system that can load and carry sand at roof height from one area to another.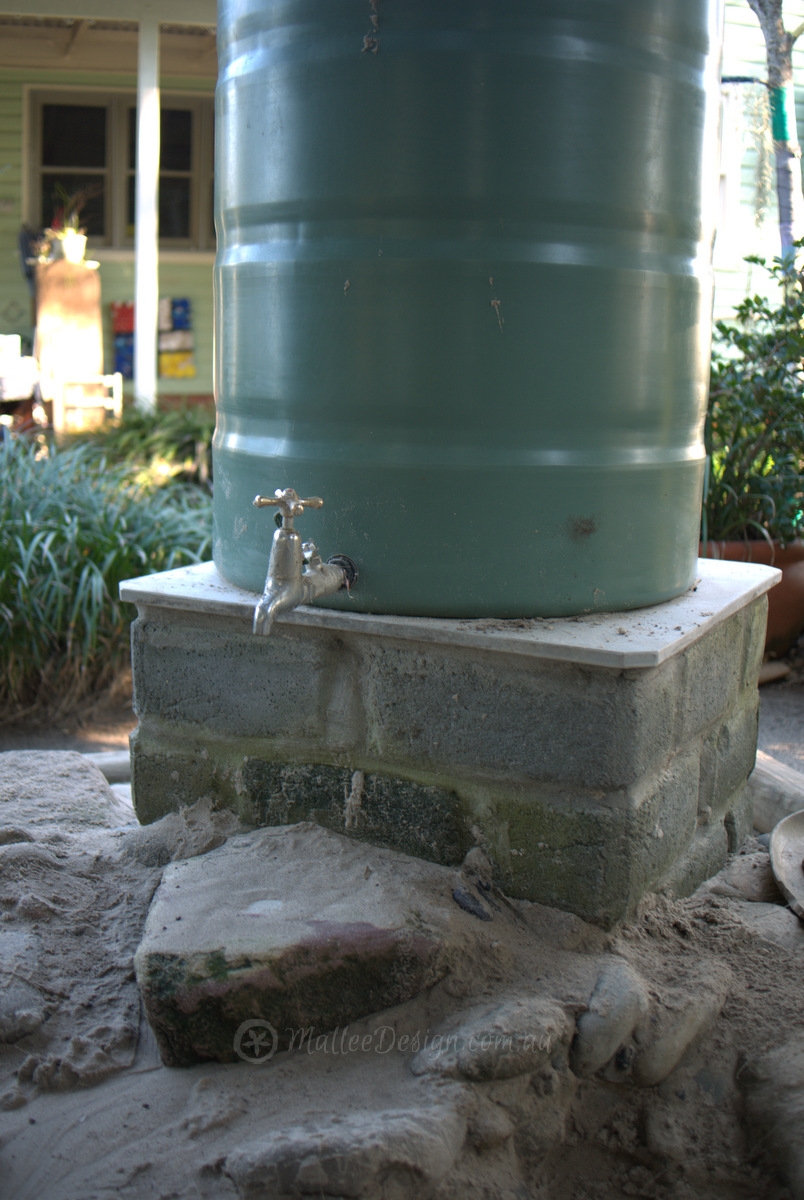 The sandpit also has its own rainwater tank, for making mixtures and washing off sandy bodies. The array of cooking utensils was also out of this world you could easily cater for a sand dinner party with all that gear 😉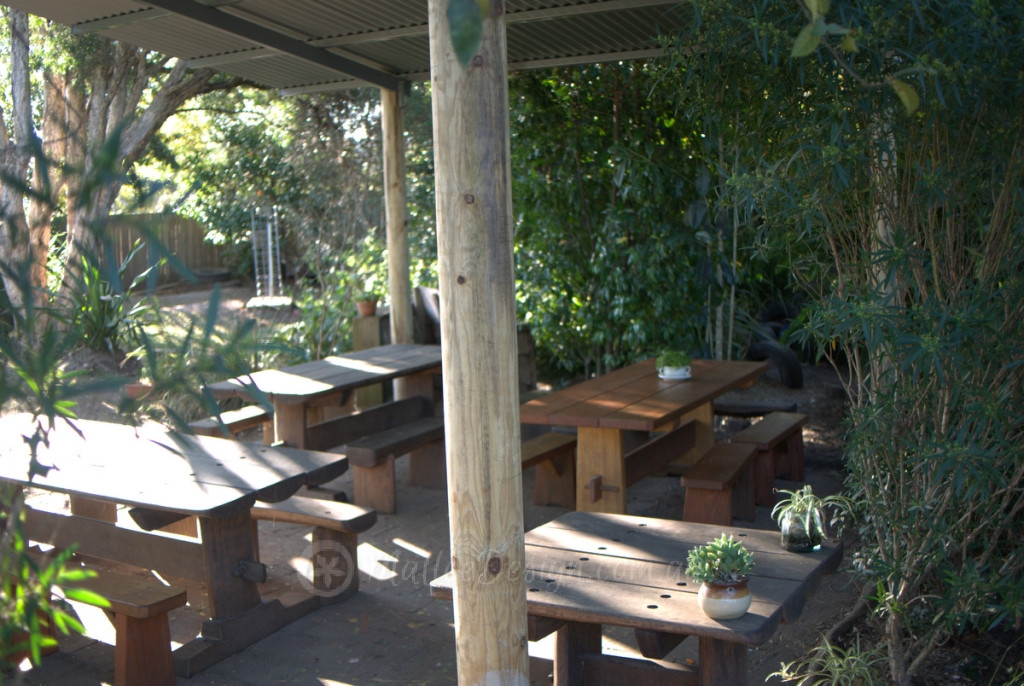 Above you can see the outdoor dining area which also doubles as outdoor workspace, the garden planting is mainly tropical or native species which are happy in the shade. There are several large trees onsite providing welcome shade and dense canopies for exploring.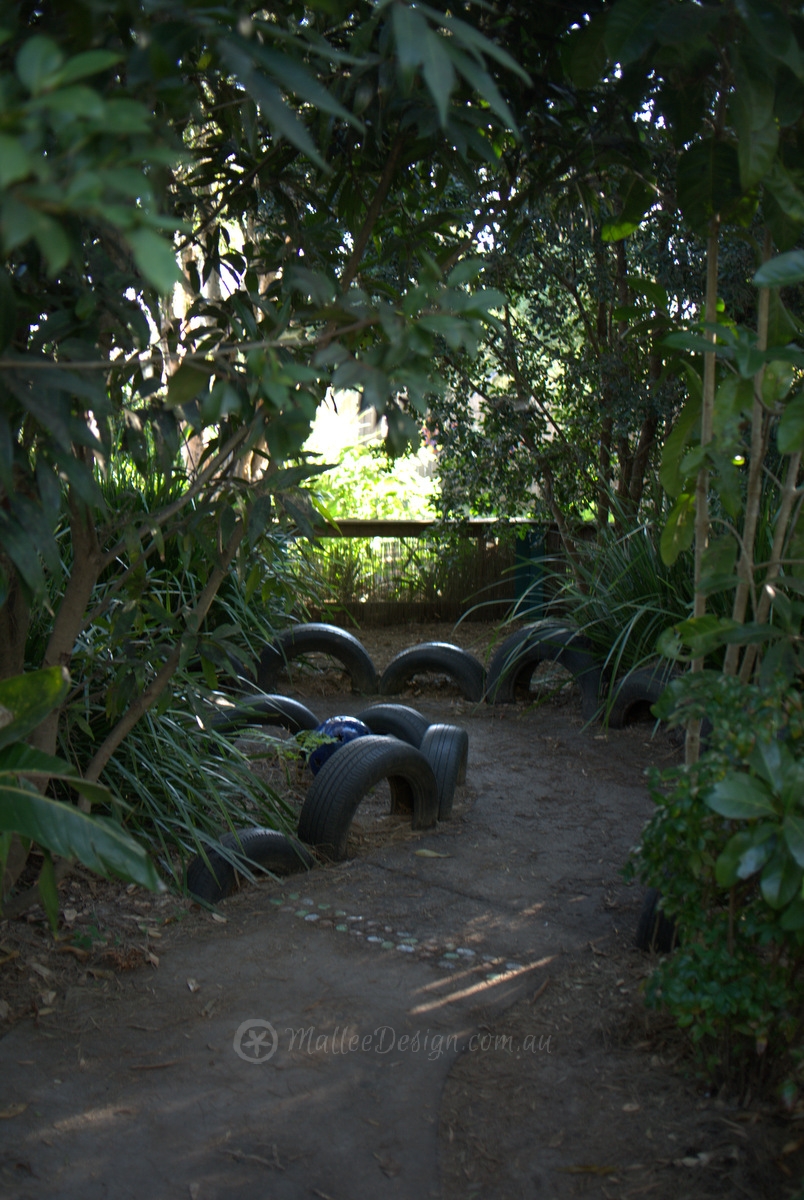 Plenty of paths weave in and out of the garden, some are well marked like the one above, others are kid made little tracks that lead to secret nests and hideaways.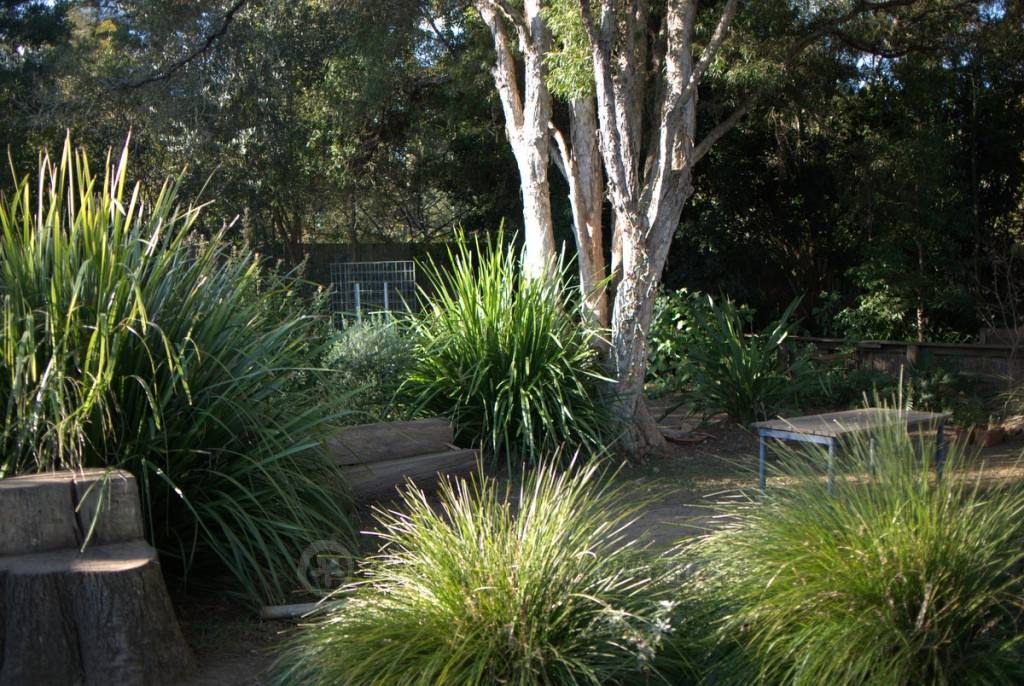 In the image above is another great area of the garden with tree stump seats and tables. In the image below is a lovely way of honouring past staff and important adults in connection to the pre-school.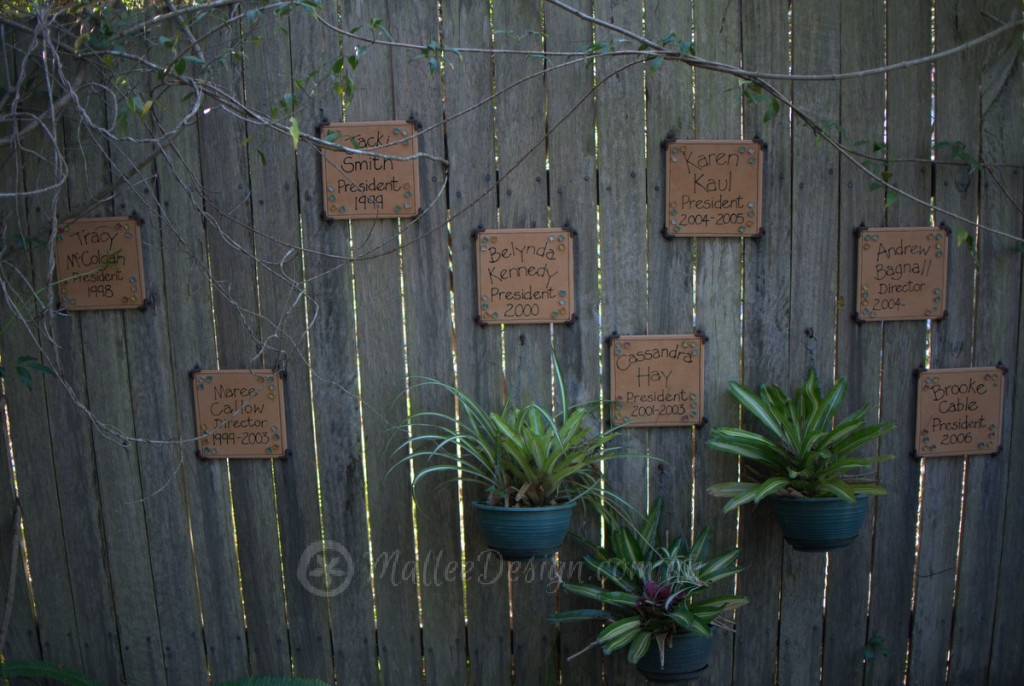 This pre-school has a very strong play based learning philosophy, with strong connections with the Reggio Emilio approach to nature based play. Below is an image of the outdoor music 'room'.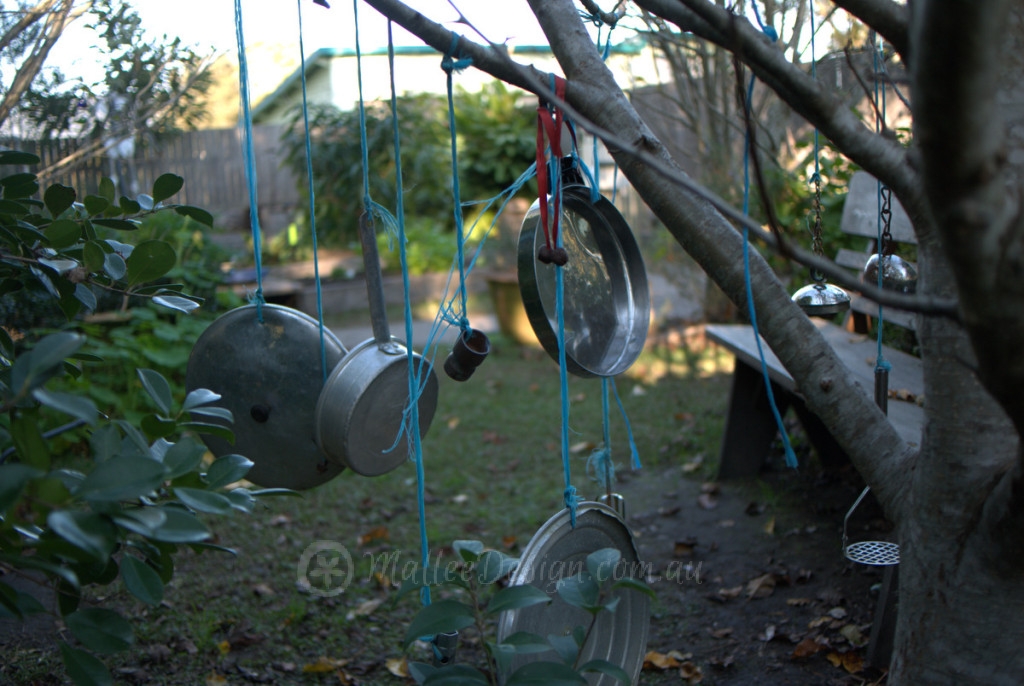 One of my favourite features of this pre-school garden was the letterboxes, set up permanently in the garden for children to both send and receive their mail to each other.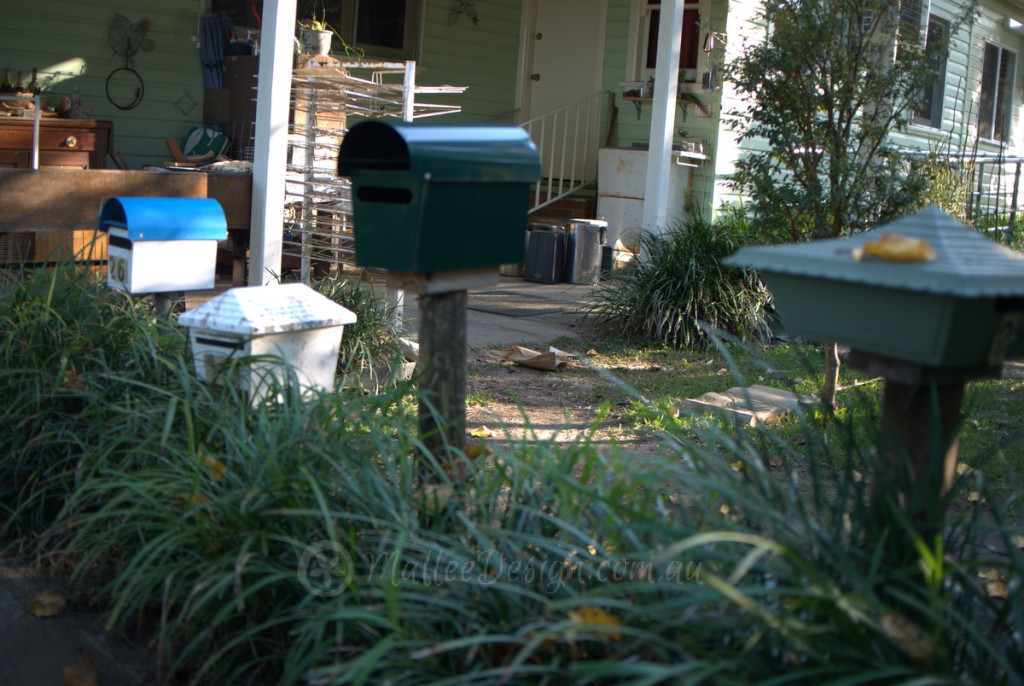 There were many other wonderful elements to this kids garden, I didn't even cover the chooks!, I would have loved to witness the garden with the children in it, see them playing in their mud pit or threading handmade butterflies in the native ginger, oh to be a child again! you only get to do it once so it was so wonderful to see a dream garden like this in a pre-school.