Many factors are taken into account when designing gardens. These include property aspect, microclimate, soil type, topography, garden use, year round weather and temperature just to name a few.
I create and design gardens with a heavy plant focus, my planting designs are detailed and well planned out for maximum effect. I believe a garden is a personal place and that the consultation with the client is the most important step in creating a unique space that stands the test of time.
An Australian Native garden is just like any other when it comes to aesthetic, it is important to think about what suits you and your property. As a start some styles might include: Formal, Tropical, Naturalistic, Modern, Habitat or Indigenous…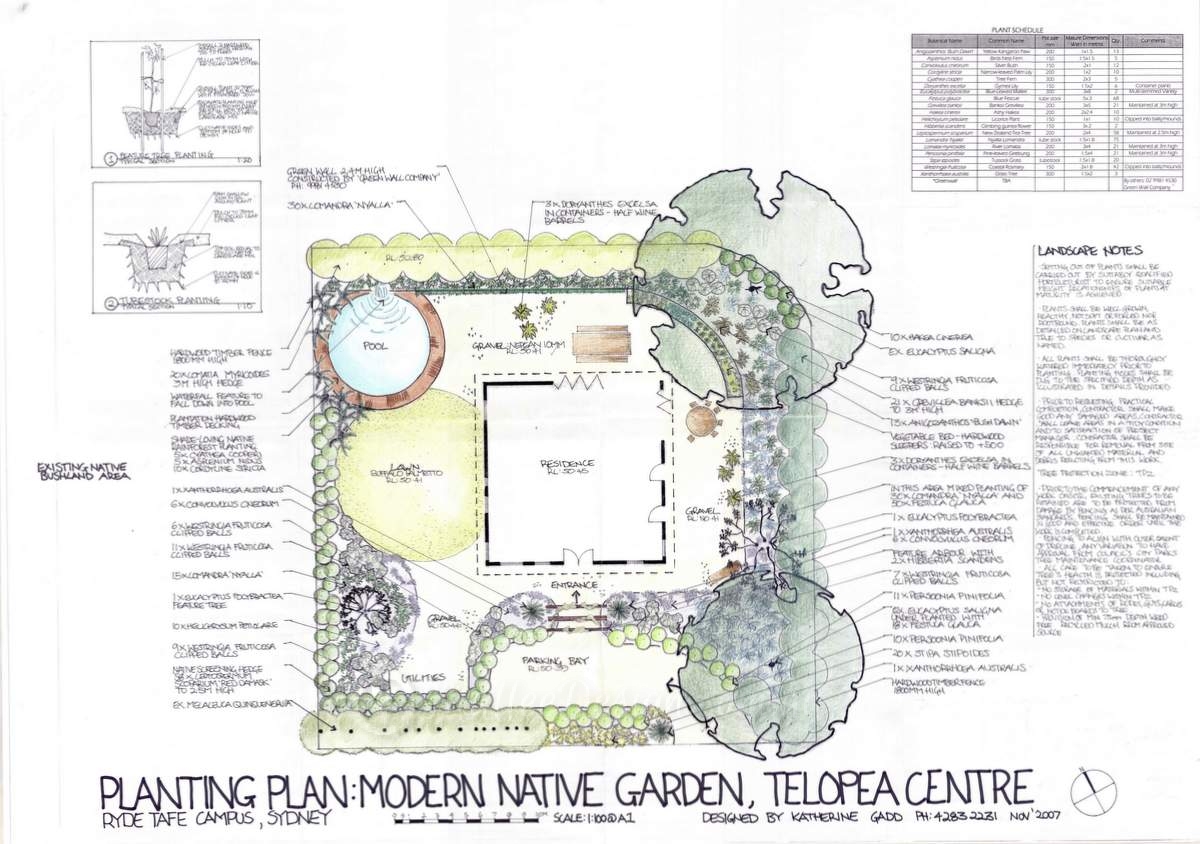 Garden Consultation
This service is for people with problem areas in their garden or who need advice on care and maintenance. I will visit you and your garden to discuss your requirements and ideas and in the process will provide you with some general design ideas and planting advice. A rough sketch and plant list can be provided with the site visit, the soil can be analysed and plants selected for aspect, aesthetic and function.
The garden consultation service is charged at a minimum hourly rate of $150 with a $75 travel fee for gardens on the north side of the M5 or south of Kiama.
Garden Design
The garden design service will provide you with everything you need to create a new garden or section of planting. You will receive detailed drawings outlining planting areas, a plant list with information about each plant, a guide with directions on planting technique and maintenance schedule. I can also advise on hardscape materials and surfaces.
Garden Design drawings start at $695 for an average block size, a $100 deposit is payable on the day of the initial garden consultation/site visit. A $75 travel fee for gardens on the north side of the M5 or south of Kiama is also applicable.  Extra design and project management  hours are charged at $120 per hour.
I can also provide you with CAD (Computer Assisted Drawing) drawings if required for a council DA application. The price of CAD drawings is job specific, please contact me if you would like more information.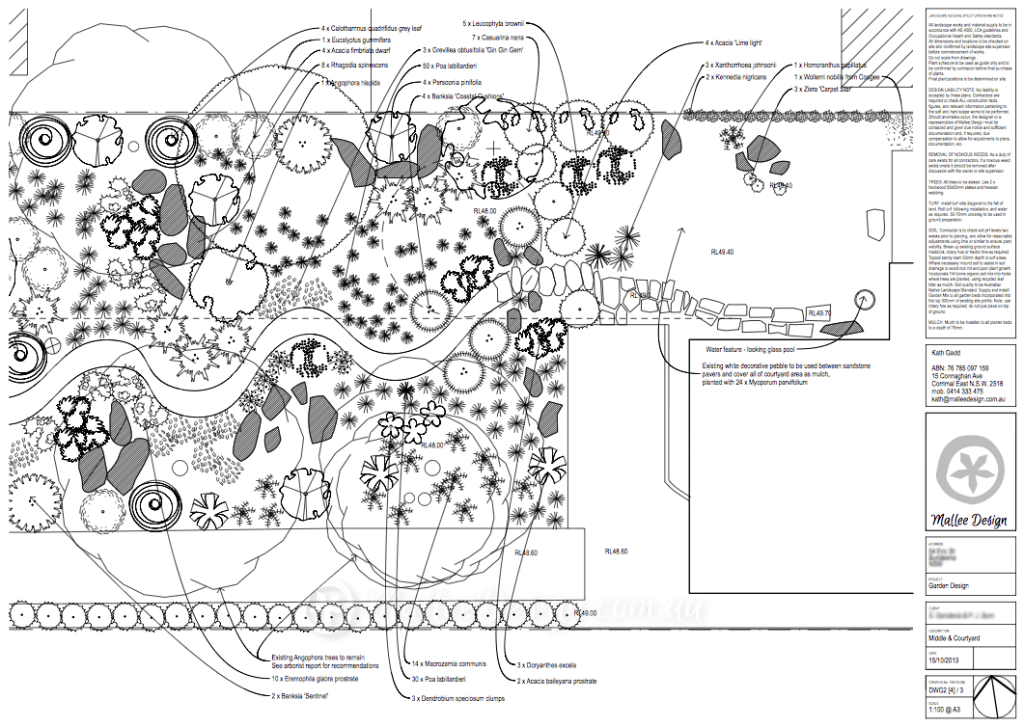 Garden Installation
I can also help you make your native garden a reality. Whether you need help and advice planting and mulching on the day, almost like a working bee, I can advise you on the care and maintenance of your plants whilst showing you the best methods for planting.
I charge $70 an hour for my manual labor, and $120 for plant set-out.
OR I can Project Manage the whole thing for you, from plants to materials whilst working alongside a Landscaper to build you a truly individual garden.