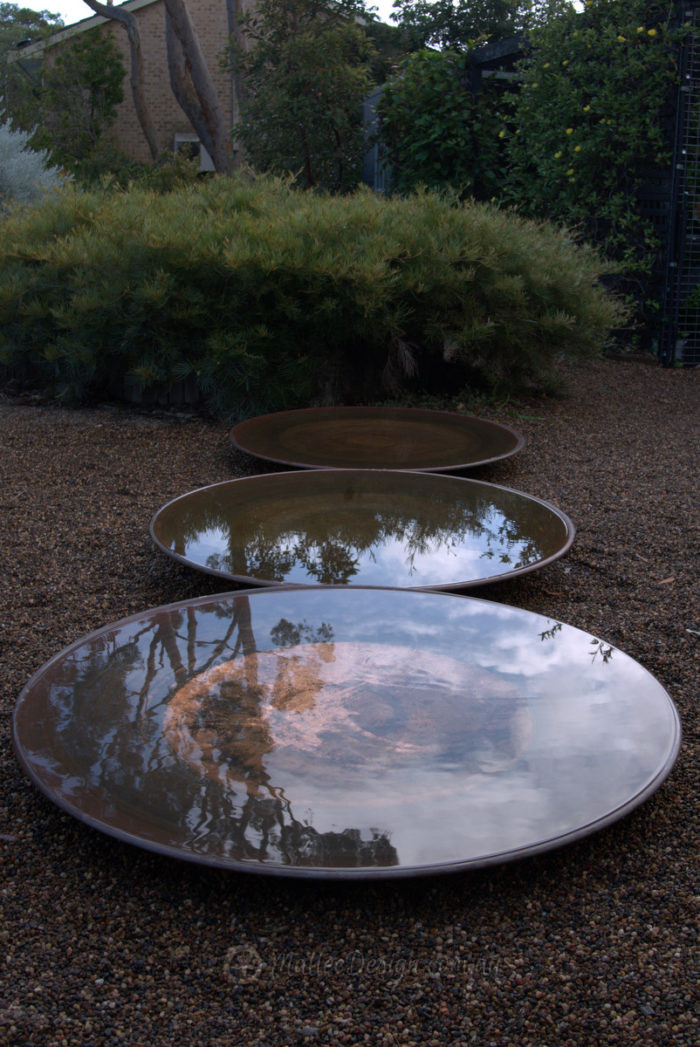 EXTRA Large Spun Copper Dish: The Big Mumma
I would like to introduce the mother of all the spun copper dishes the EXTRA Large, this strangely enough has been our latest edition to the family 😉 The extra large dish is 1100mm in diameter and holds approximately 50lt of water!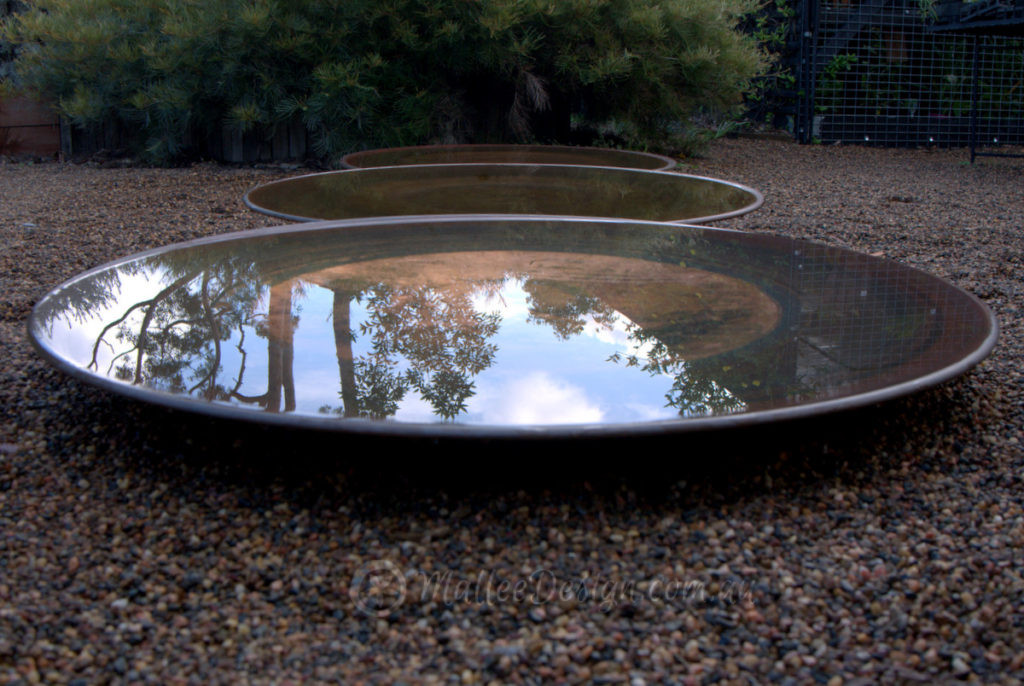 The extra large sits neatly on the ground on a large corten steel ring, to maintain a level balance.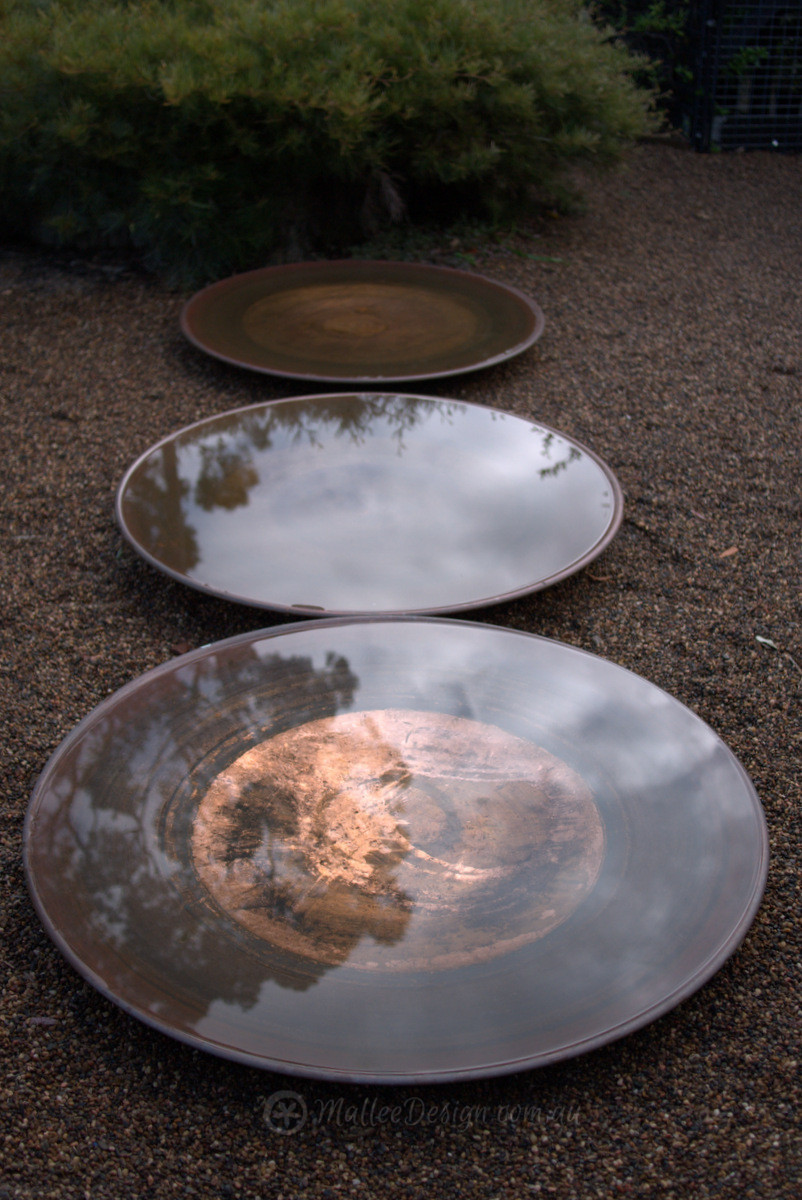 The extra large was designed to be as wide as possible with a shallow depth of 120mm, this gives a beautiful, still, glassy surface like a reflection pool.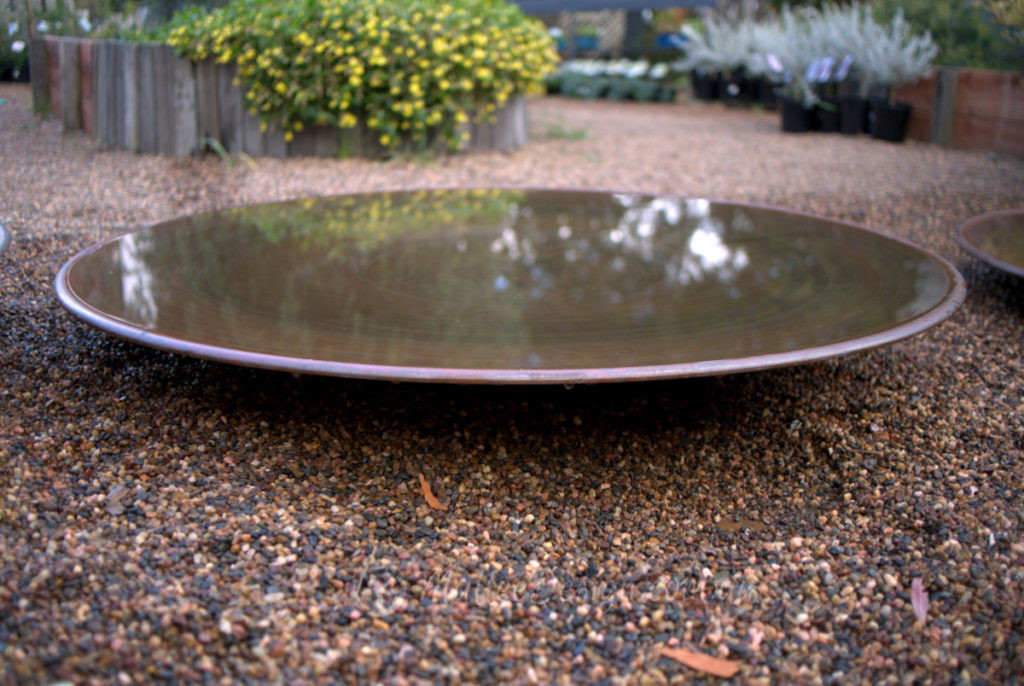 The extra large big Mumma is $1595.00 and can be purchased online through our shop website