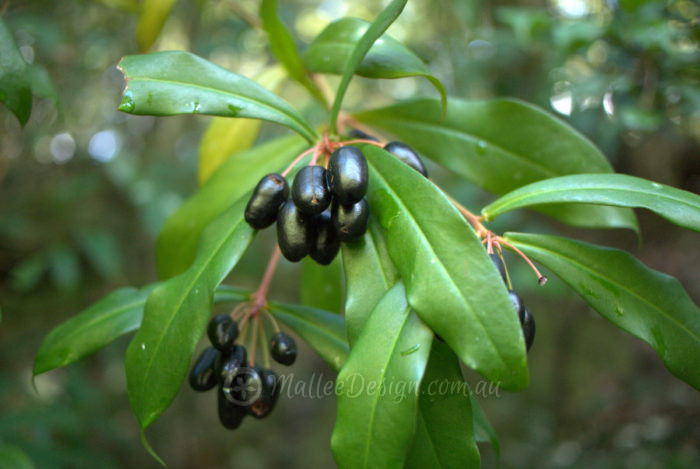 Peppery Goodness: Tasmannia insipida
I did a little bush walk last weekend that followed a fire trail down the back of Helensburgh and then ended up crossing the Hacking River, as I was in the company of four children we stopped and had a picnic and a play by the river. And look what we found….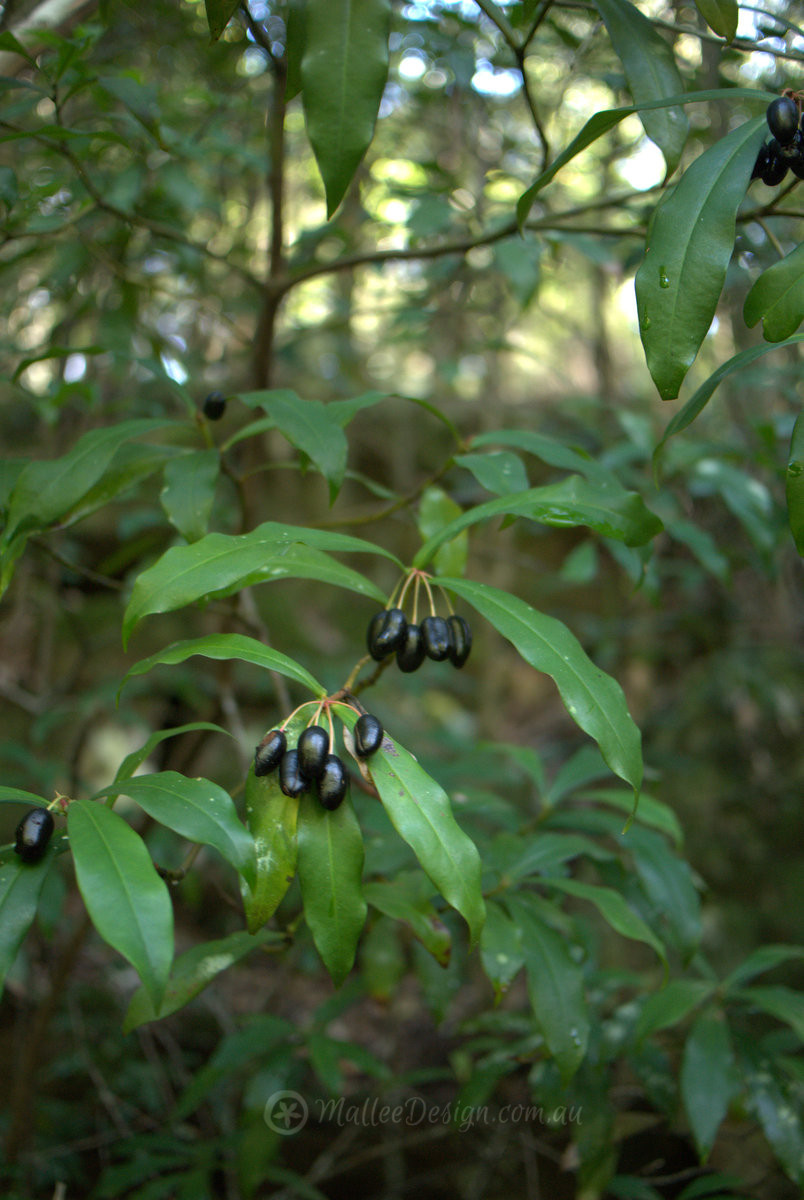 It was next to the river that I spotted this amazing  Tasmannia insipida in full fruit, I have never seen one fruiting so prolifically in my local bush before.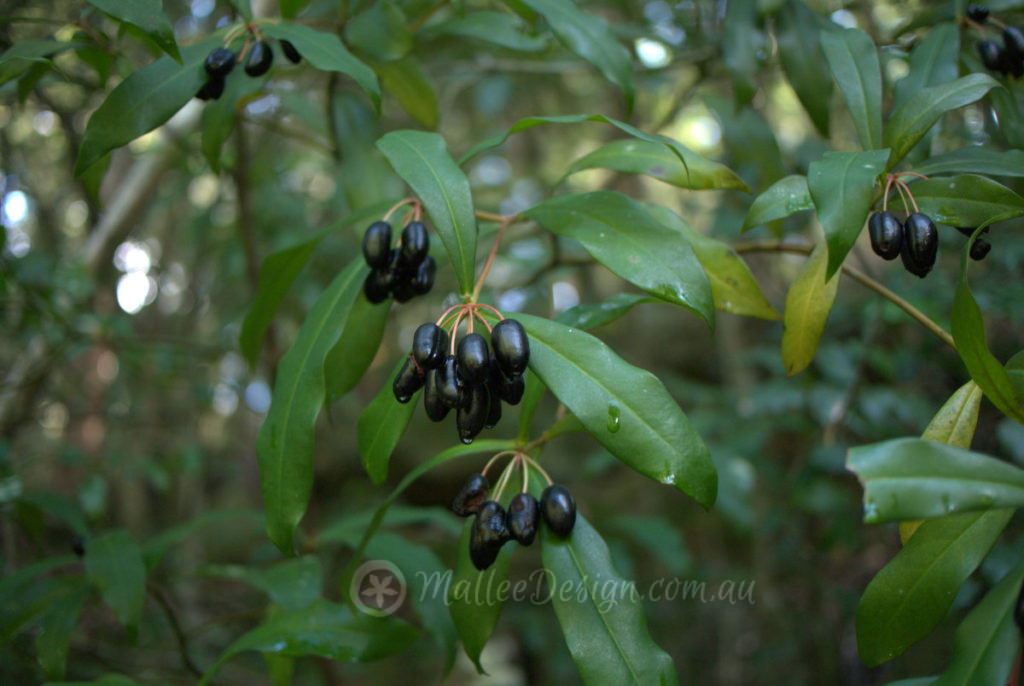 This specimen was at least 3 metres tall and growing right on the path as it crosses the river.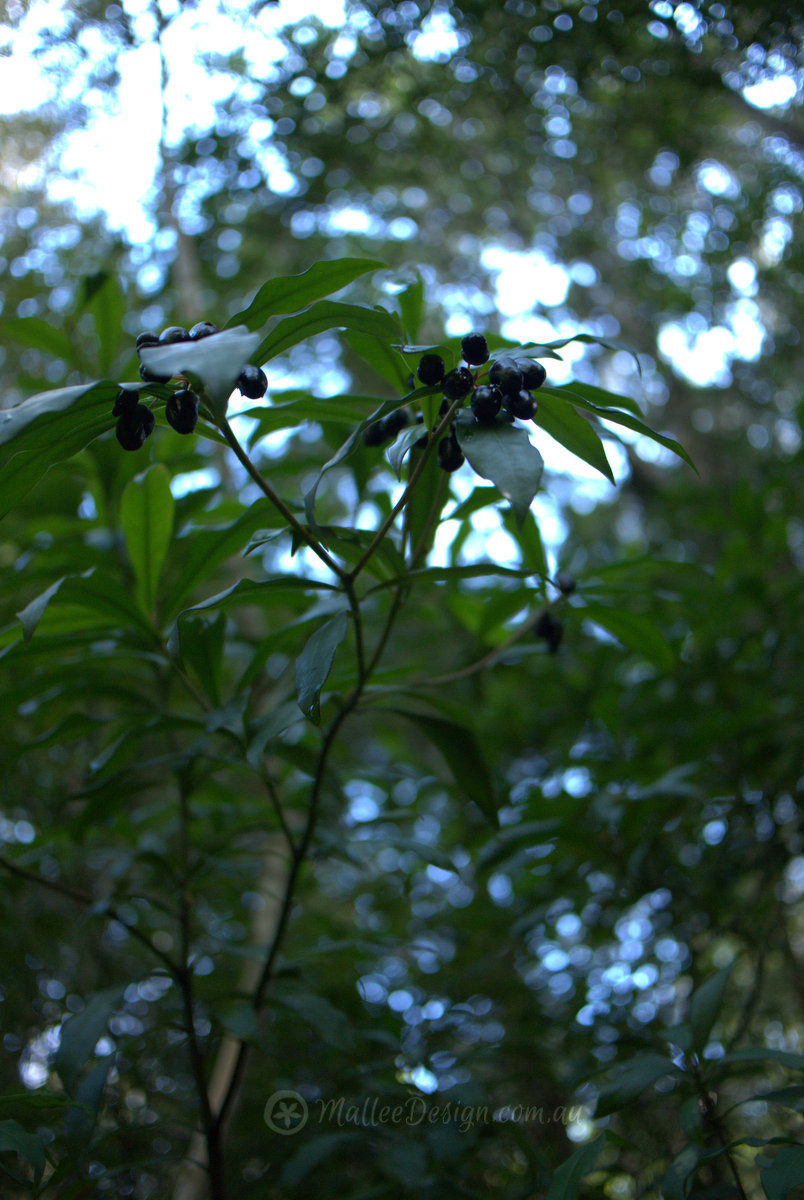 Tasmannia insipida is a beautiful ornamental shrub that can grow in part to heavy shade, it has large glossy leaves with pretty bright red stems. The berries are spicy, hot and peppery when eaten and are often dried and used like a traditional pepper corn. The berries can supply a numbness to the tongue not unlike Sichuan Pepper corns and the heat doesn't last long making it a 'clean' spice.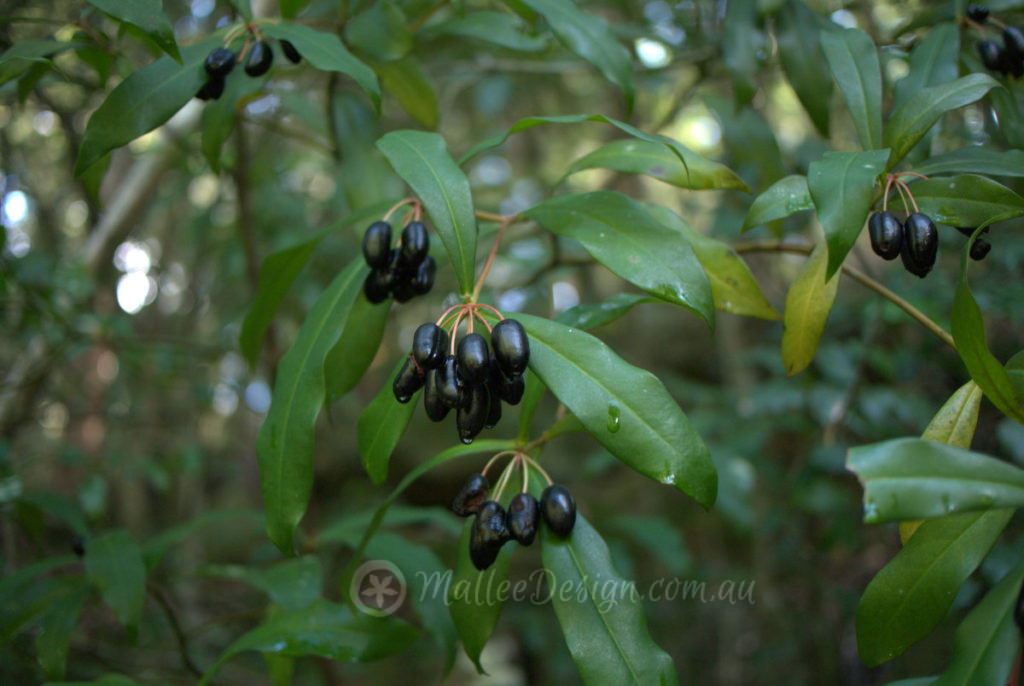 The leaves can also be dried and eaten and provide the same peppery flavour. I think this wonderful bush food plant also has lots of ornamental potential in the garden, it could be used as a screen or hedge but also can be shaped into a lovely small feature tree in a shady garden. The large glossy leaves mix in well with tropical and rainforest gardens.