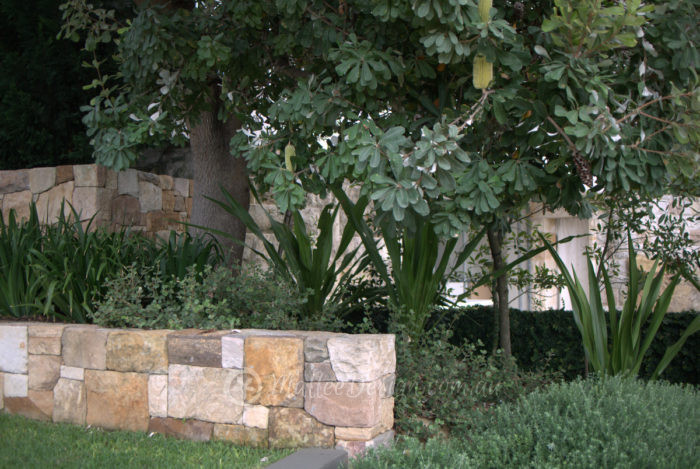 This year is the first time I have managed to make it to AILDMs "Hidden Design" garden festival, where you get to have a nosey into some of Sydney's private landscaped designed gardens….ohh what a treat!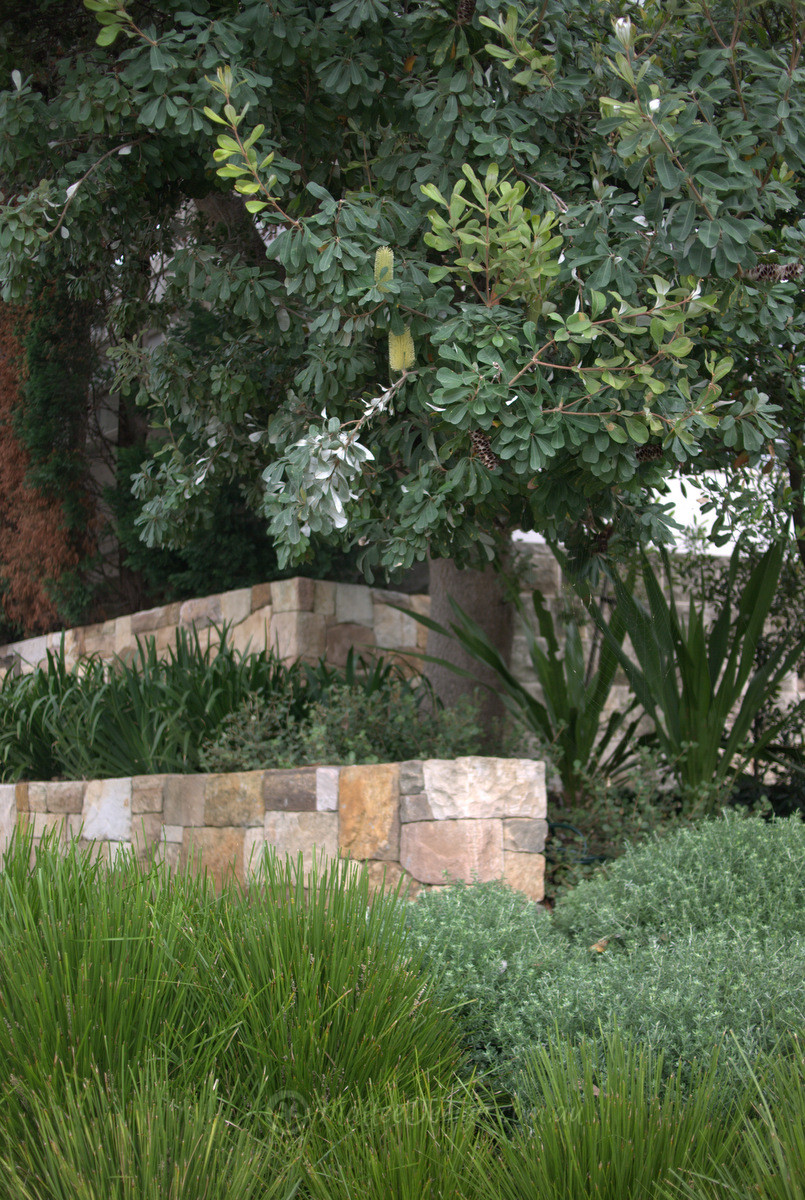 I didn't get to every garden as we were very ambitious in trying to do all the gardens in one day 🙁 I did get to see just over half and don't think it could have been anymore rushed!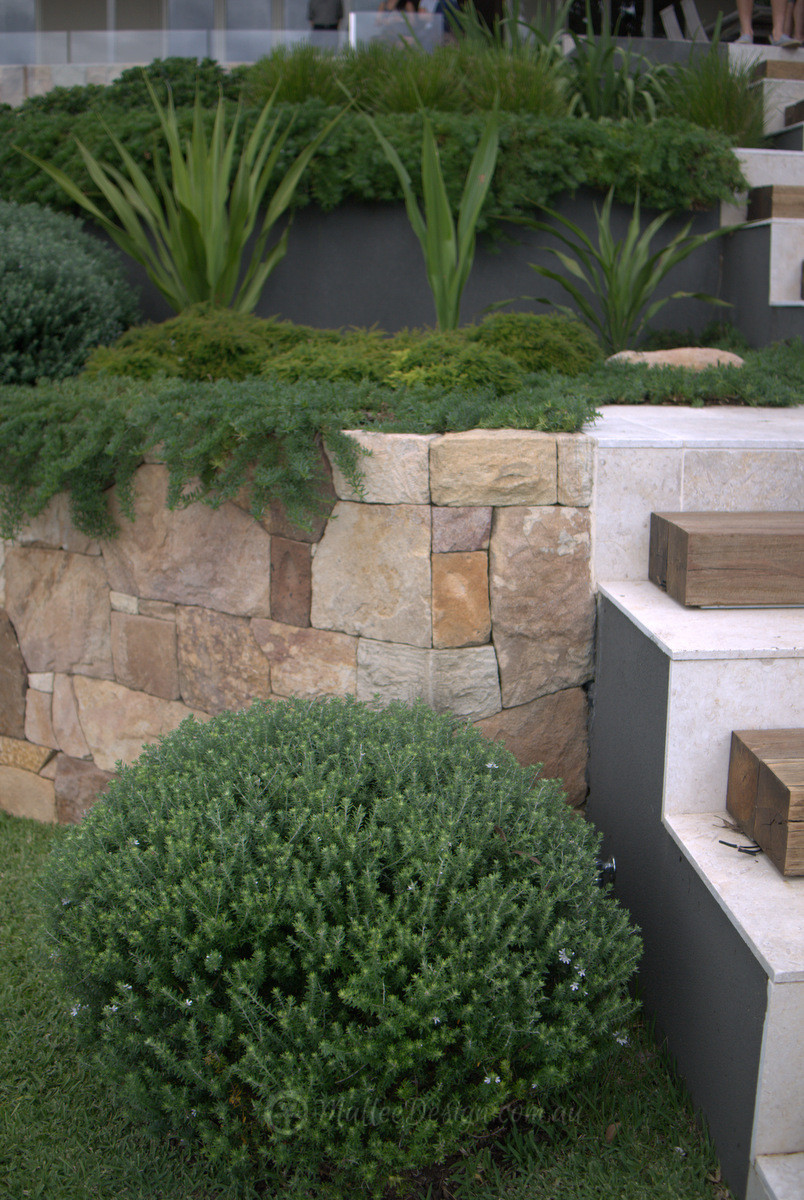 So me being me I was on the look out for Australian native plants being used in new and interesting ways in any of these gardens.
The garden that most took my breath away is in the images above by Formed Gardens. This garden was very simple in its planting pallette with mainly tough coastal native plants.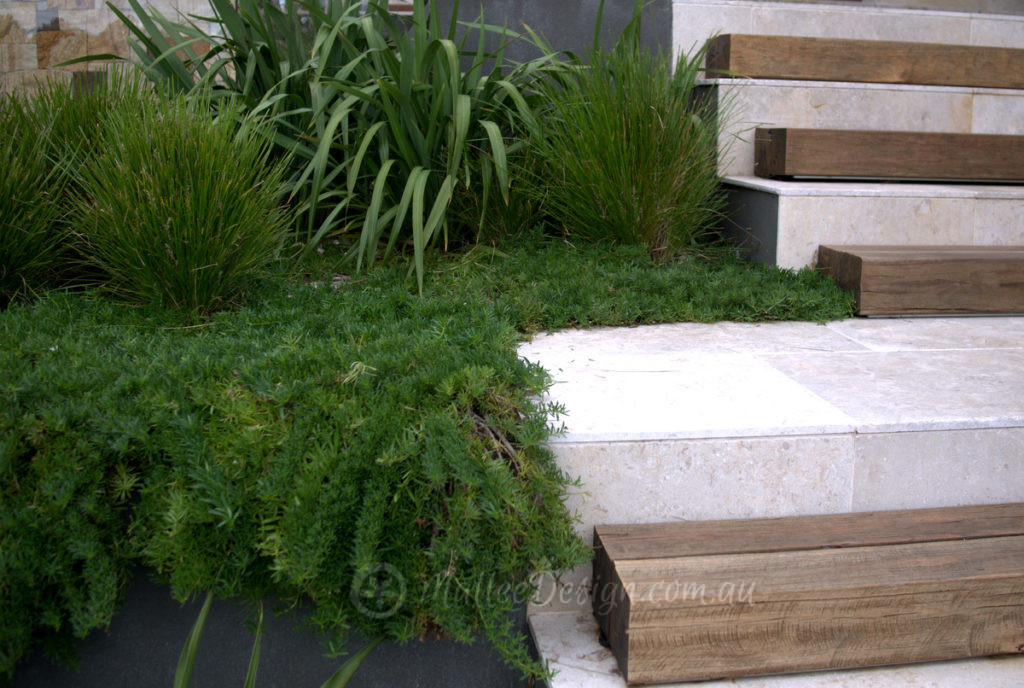 The Landscaping was also pared back and elegant, the steps in the image above were beautifully detailed and a pleasure to walk on.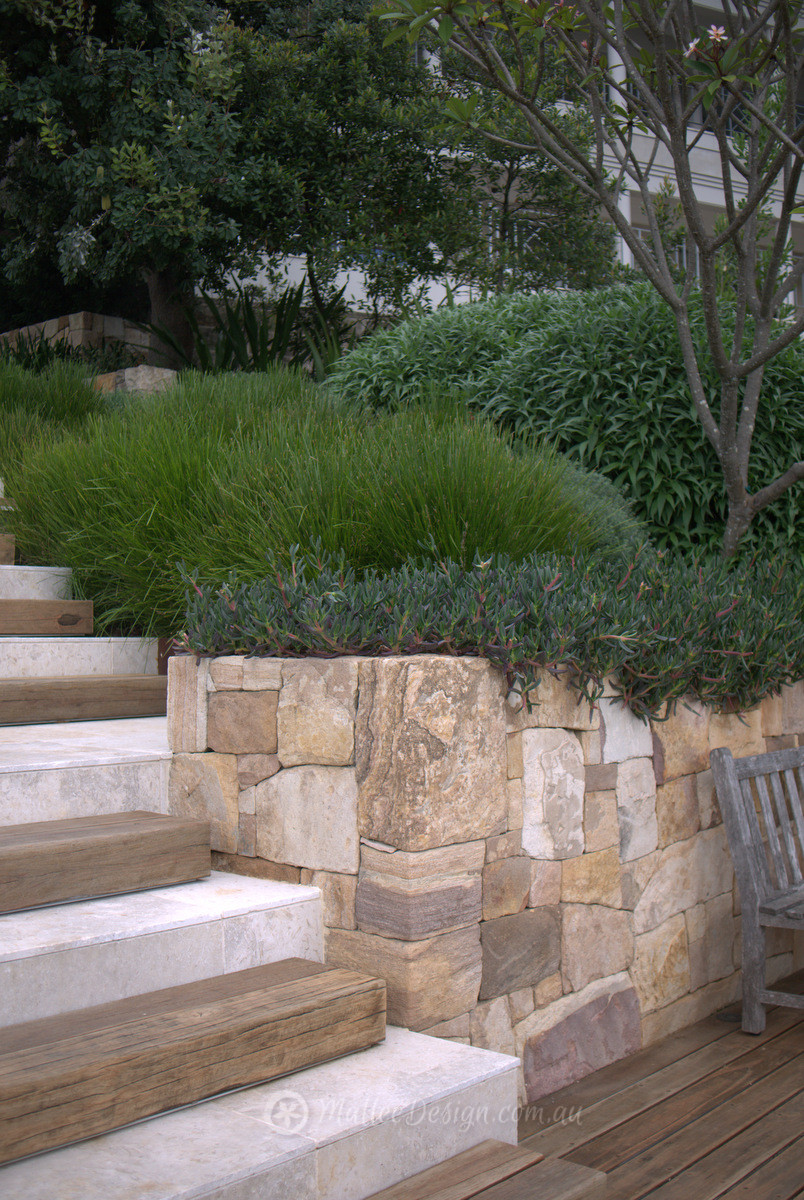 The sandstone retaining walls cleverly mixed up the levels of the steep slope to create a lovely flow down to the water, which made the garden feel gentle and welcoming which is difficult on a sloped site.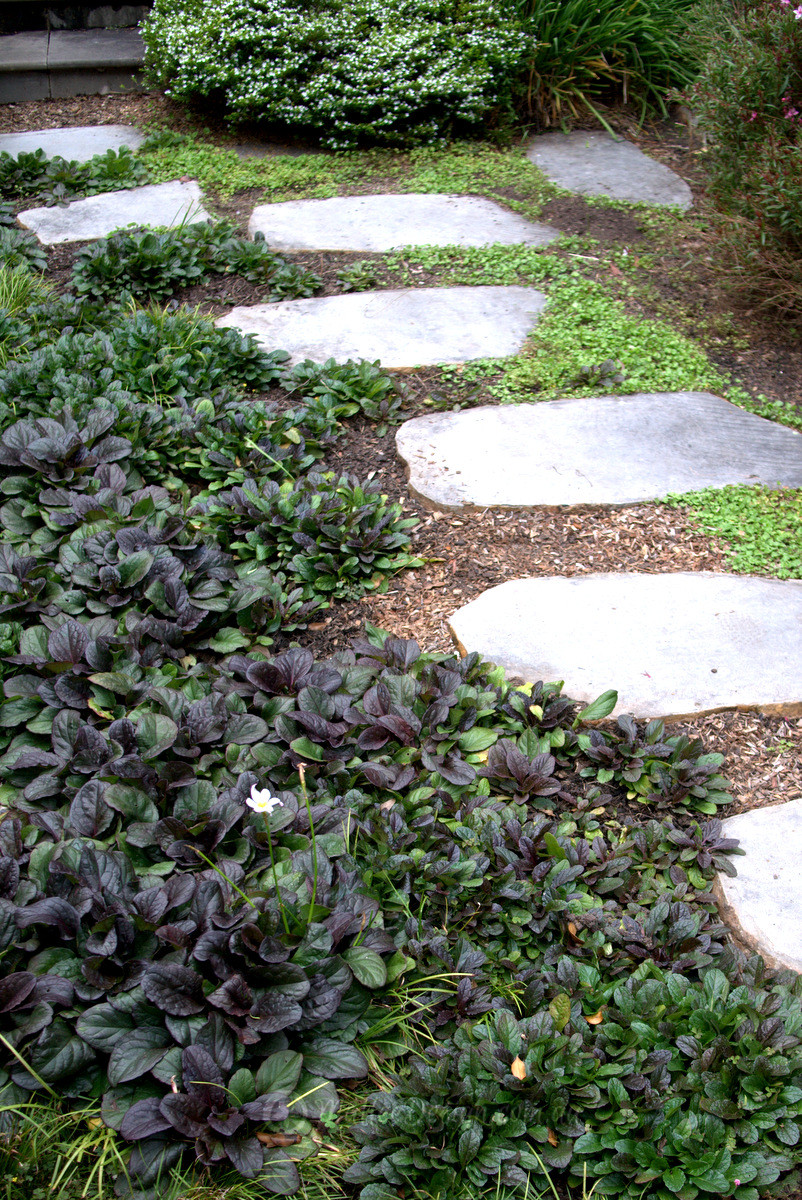 Another garden that utilised native plants was by Banksia Design Group, this garden felt very personal and playful and its use of plants was quite eclectic and it totally worked. In the image above you can see Ajuga australis mixed in with an exotic Ajuga plated as a ground cover around stone steppers.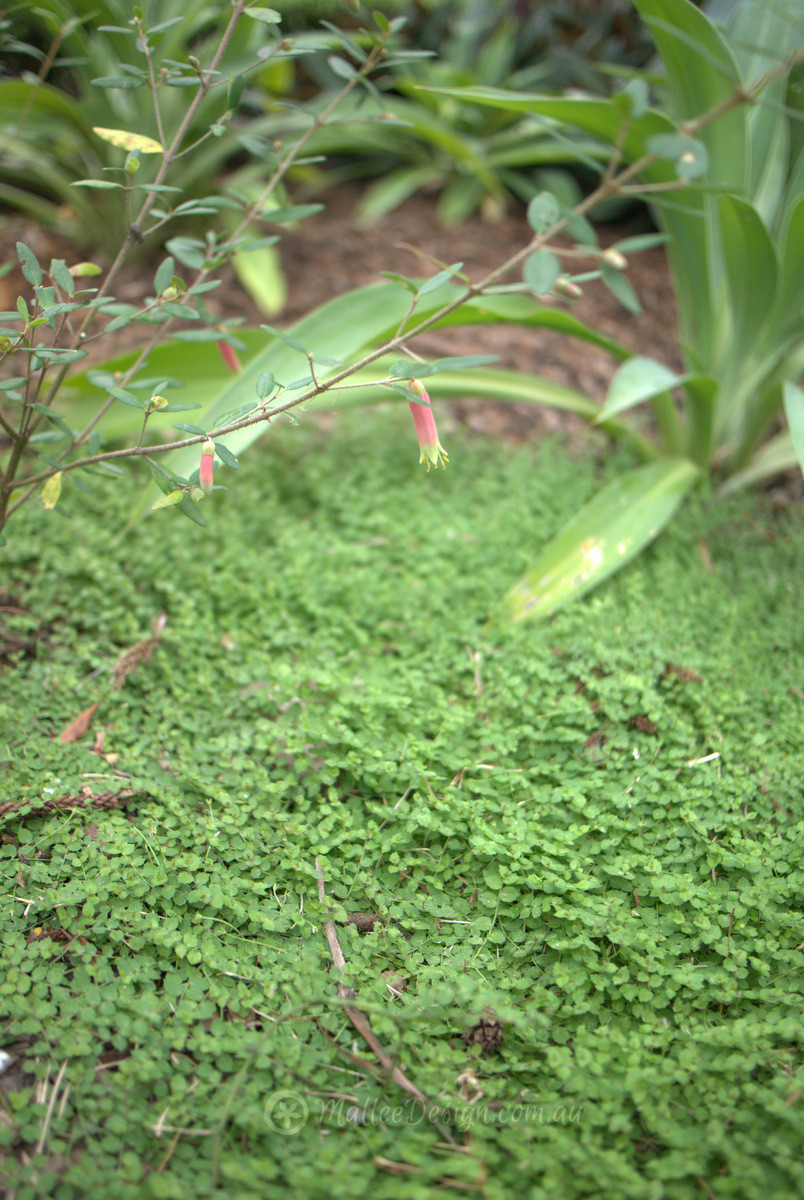 In the shady front garden I also found a lovely thick carpet of Pratia pedunculata underneath some Correas.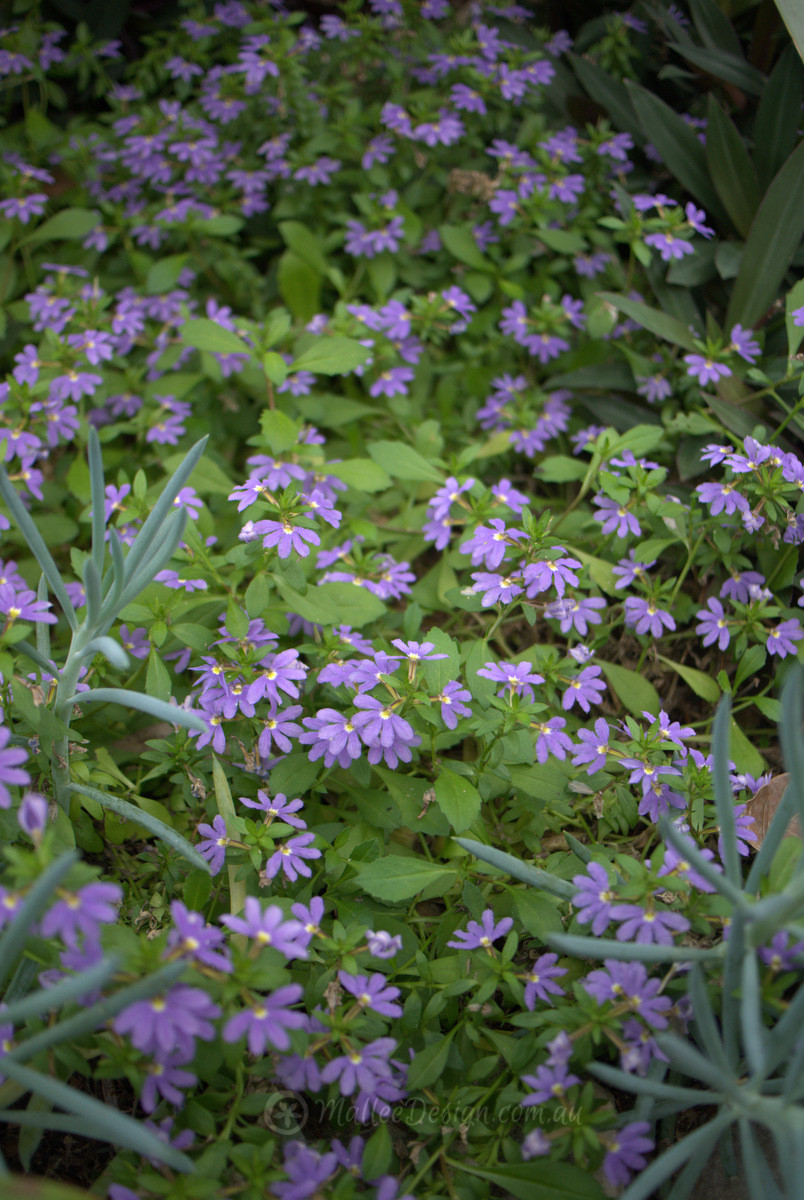 And some Scaveola species growing exceptionally well in a part shade position underneath a large Jacaranda, this garden was full of excellent plant choices with interest in every corner.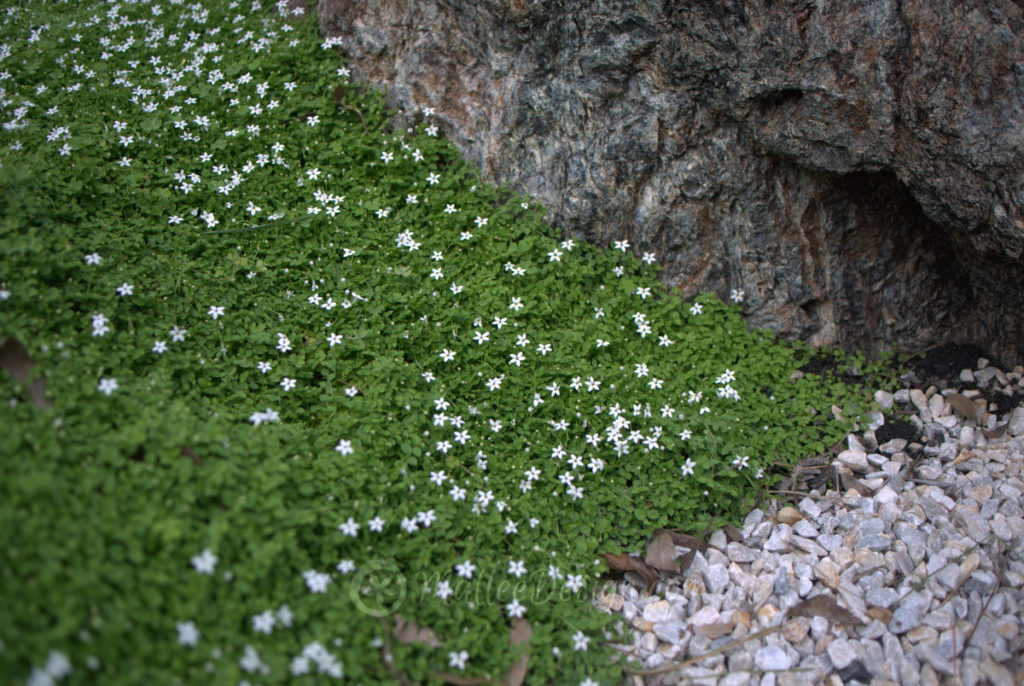 Pratia also featured in a zen inspired garden by Ken Lamb of Imperial Gardens, this contrasted beautifully with the gravel and stones placed around the dry river bed.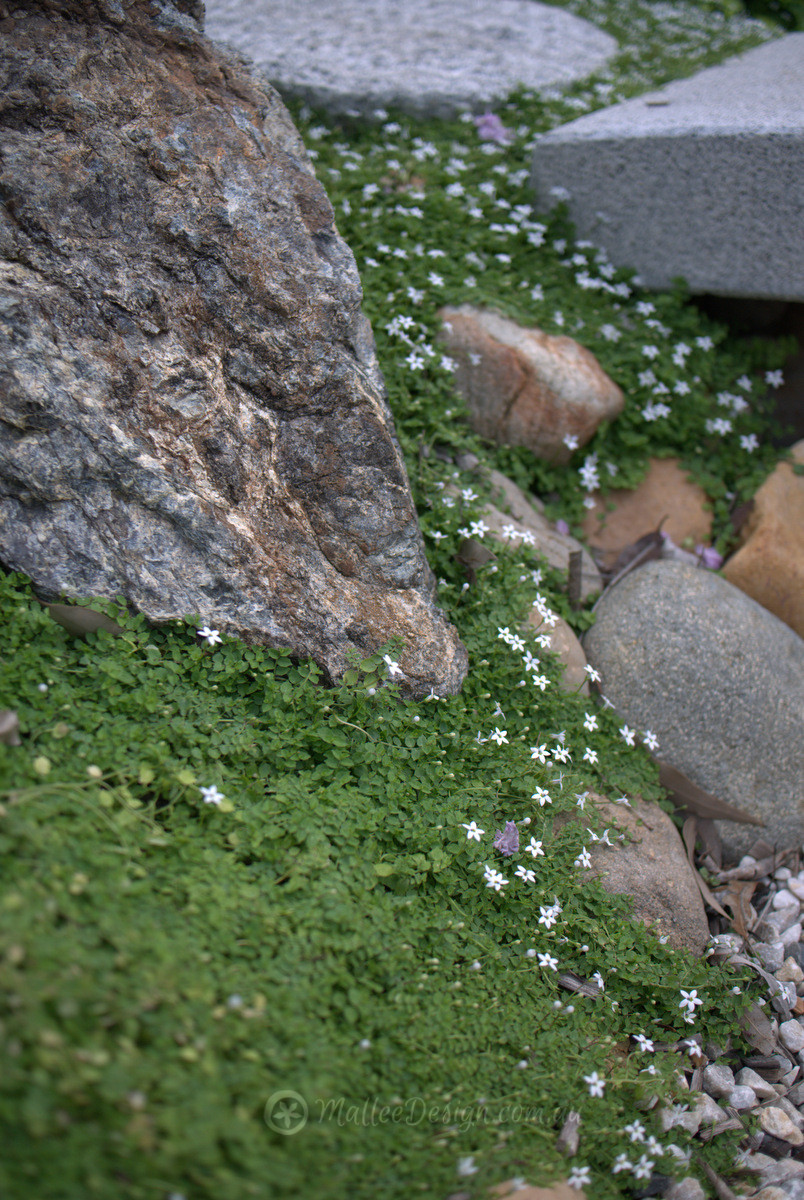 This garden also held a Wollemi Pine, about 3 metres high, such a striking tree even when it is only young.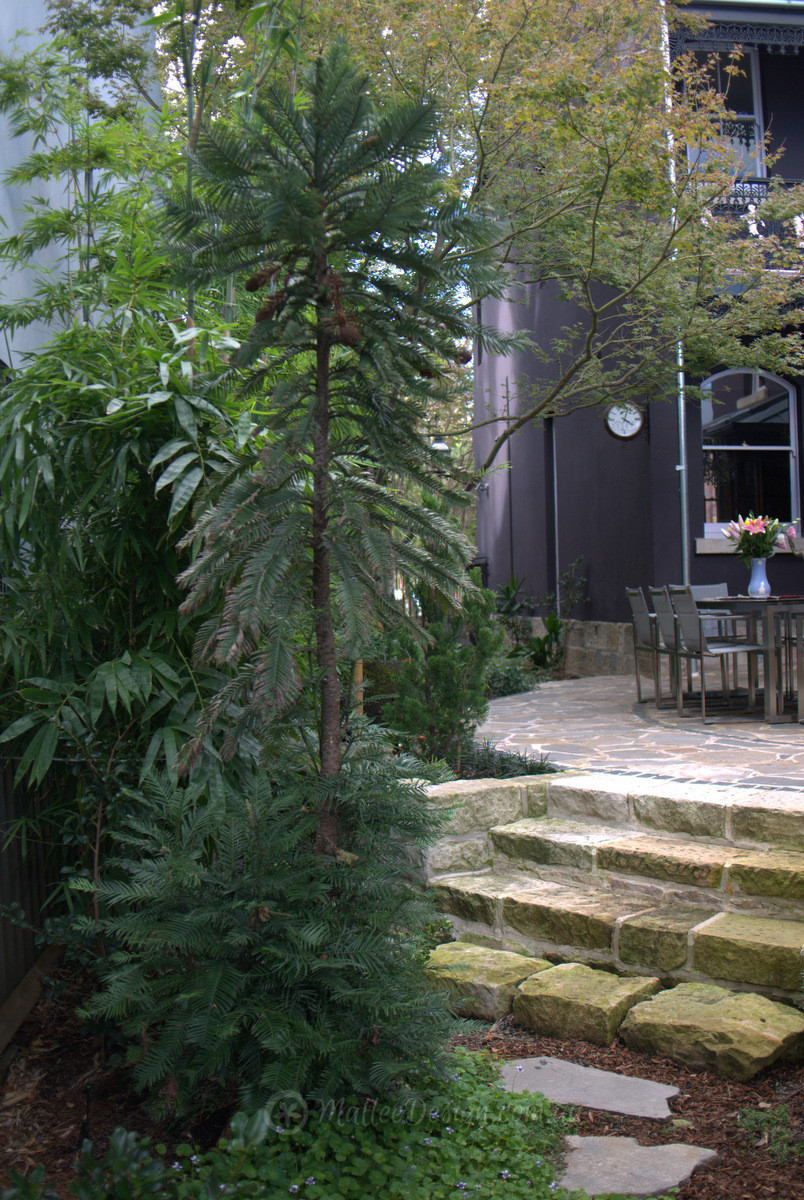 It was perfectly happy growing in the shade of the taller maples and bamboo, and will make an excellent feature tree in the years to come.

The other native plants that made an appearance were Correa 'Dusky Bells' growing in the shade at the back of a property in the northern beaches.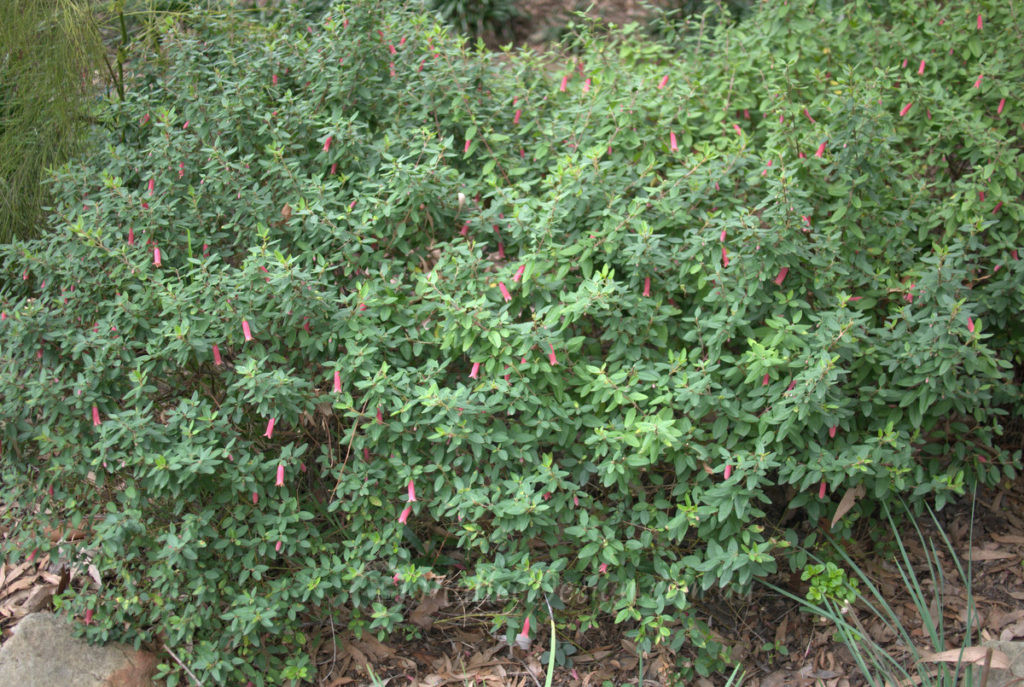 Such a happy little little pink flower!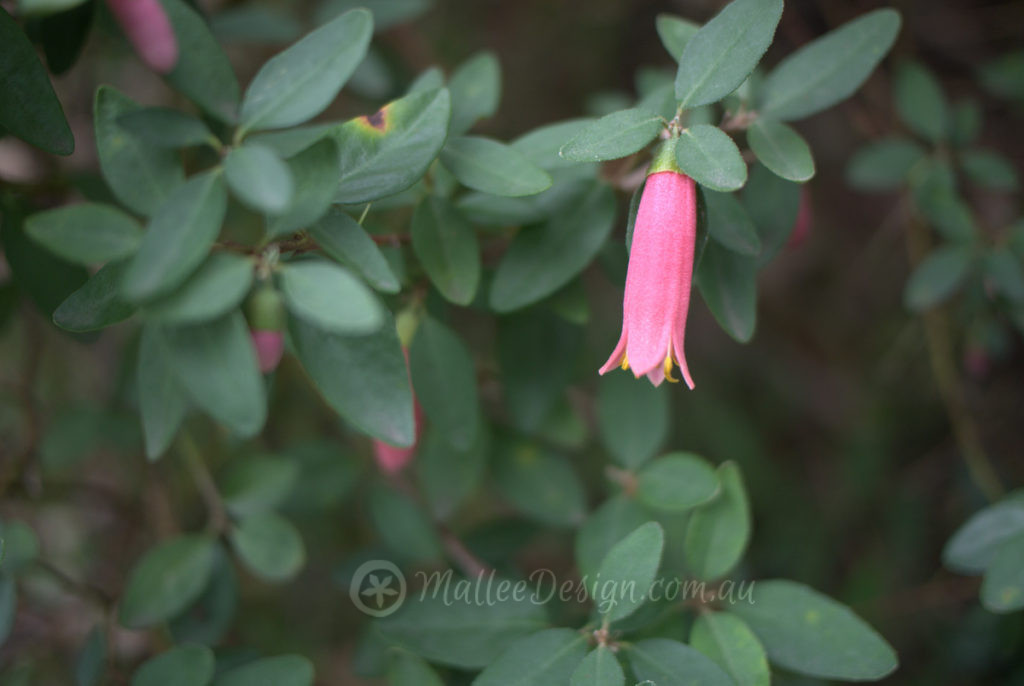 Eremophila 'Nivea' as seen below masquerading well as an exotic with the Bird of paradise and other flowery things 😉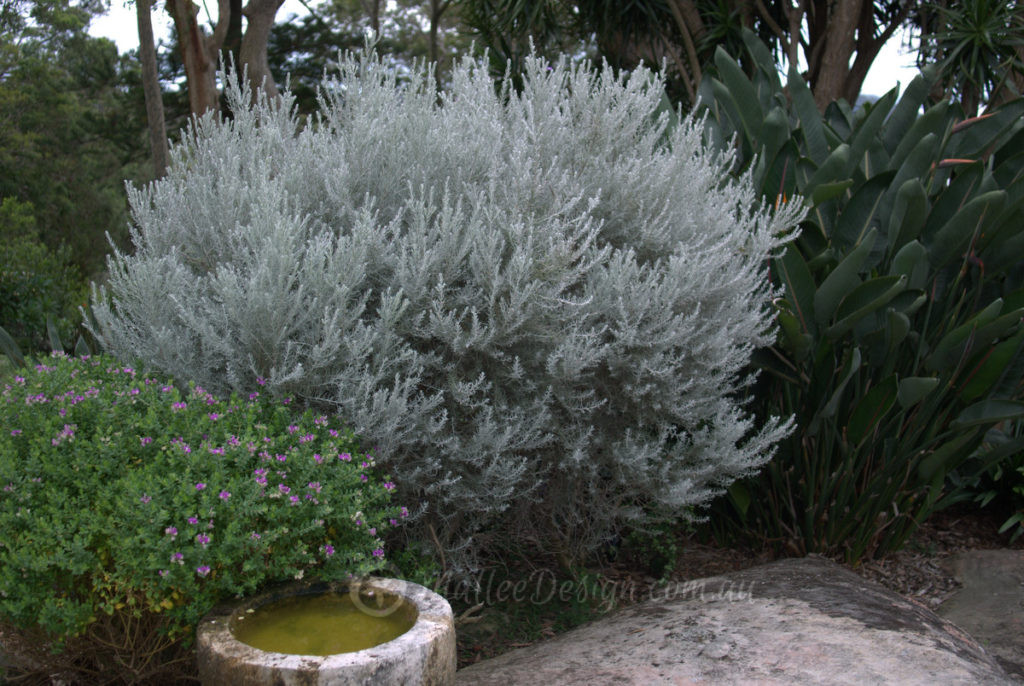 and Banksia robur in a prime position as a feature shrub in a low retaining wall planted out with Lomandra 'Tanika'.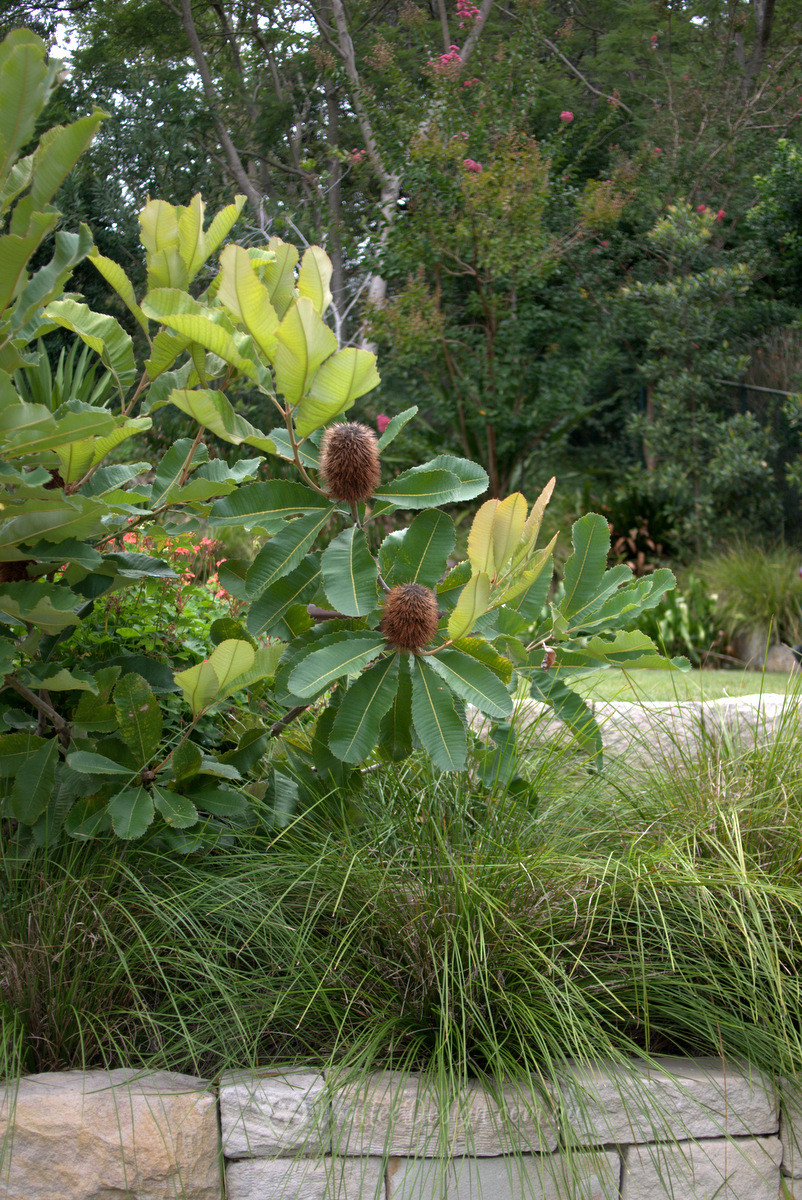 It was wonderful to be able to be a guiltless sticky beak for a day and next year I hope to be able to have 2 days free so I don't have to suffer any FOMO 😉